Your wedding day is one of the most important days of your life, and finding the perfect dress to wear down the aisle is essential. With each passing year, new trends emerge in bridal fashion, and 2023 is no different. Here are some of the top wedding dress trends for 2023 that we can expect to see.
Bold Colors
White has been the traditional color for wedding dresses, but in 2023 we expect to see a rise in bold colors including off-white, soft pastel hues, light pinks, or other deep colors. These colors can add a unique touch to your special day, and make you stand out from the crowd. Plus, they can help you express your own personal tastes.
Pastel Colors: A subtle wash of color is not only perfect for springtime ceremonies, but pastel dresses are also a great option for people wanting a break from the all-white dress.
Pink: Pink dresses bring a whole new meaning to the "blushing bride" phrase. Choosing this color is another way you can divert from the classic white, but still, be classy. Similar to white, the color pink also symbolizes innocence.
Deep Colors: Dark red, royal blue, and emerald green have become increasingly popular wedding dress colors. For the fearless bride who wants to try something different, these colorful wedding dresses will be sure to turn heads. These dresses radiate confidence and style, making them perfect for the modern bride.
Metallic Accents
To add a touch of glamor to your wedding dress, try incorporating metallic accents such as beading, sequins, and lace.
Beading: Adding beading to your wedding dress can give it a unique and opulent look.

Sequins: Embellishing your dress with sequins is an elegant way to add some sparkle and shine. 

Lace

: Lace accents are perfect for brides who want a romantic, timeless look on their special day. 

Embroidery: Incorporating intricate embroidery detail into your dress will give you a one-of-a-kind, custom feel. 
Rhinestones

: If you're looking for something extra glamorous, try adding rhinestones to your wedding gown.
These types of embellishments can make any wedding dress look luxurious and will help you shine on your special day.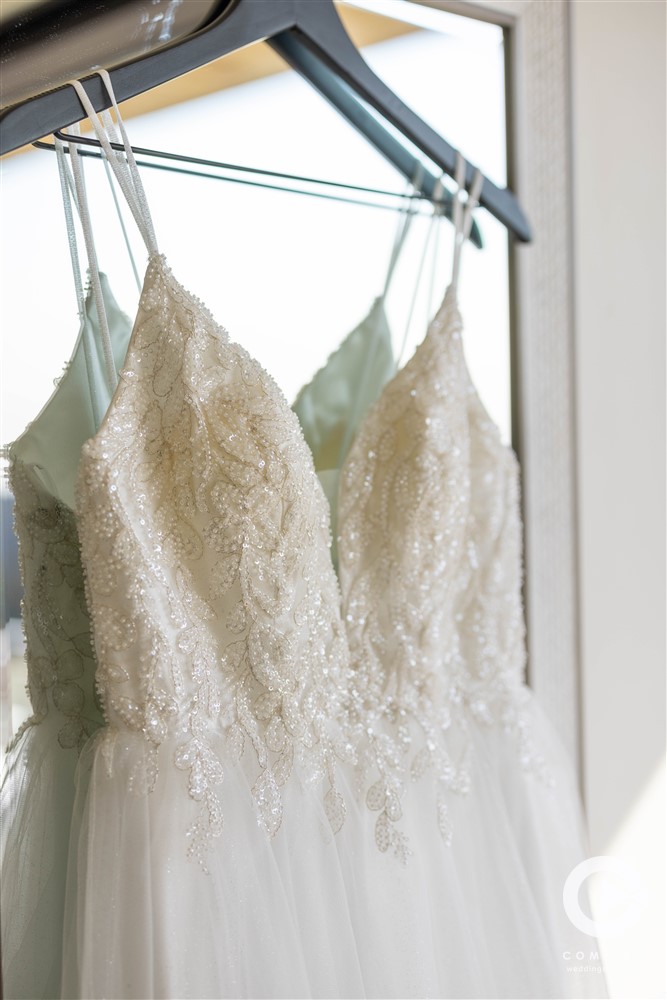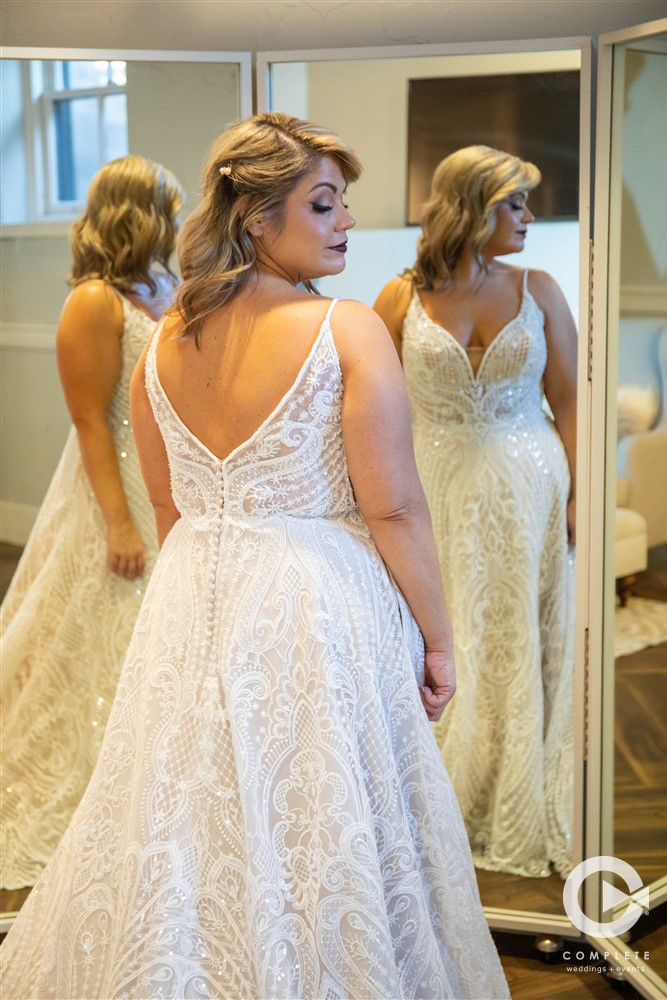 Vintage Styles
If you're looking for a classic look, then vintage styles are the way to go. These dresses feature timeless silhouettes and intricate details that will make any bride feel like royalty. From regal A-line gowns to elegant sheath dresses, there is something for everyone in this timeless trend. 
Additionally, you can add a modern twist to these classic styles by incorporating unique necklines and fabrics, such as tulle or lace. Vintage-inspired wedding dresses are a great way to pay homage to the past while embracing current trends.
Vintage dresses are also a perfect choice for more environmentally conscious people. Recycling old fabrics or other sustainable fabrics like organic cotton, bamboo silk, and hemp are becoming more popular choices for wedding dresses. 
Not only are these materials eco-friendly, but they also create beautiful flowing gowns that are perfect for any bride. Sustainability is important because it reduces the environmental impact of your wedding dress. It also helps you look and feel good knowing that your special day was celebrated in an ethical and responsible way.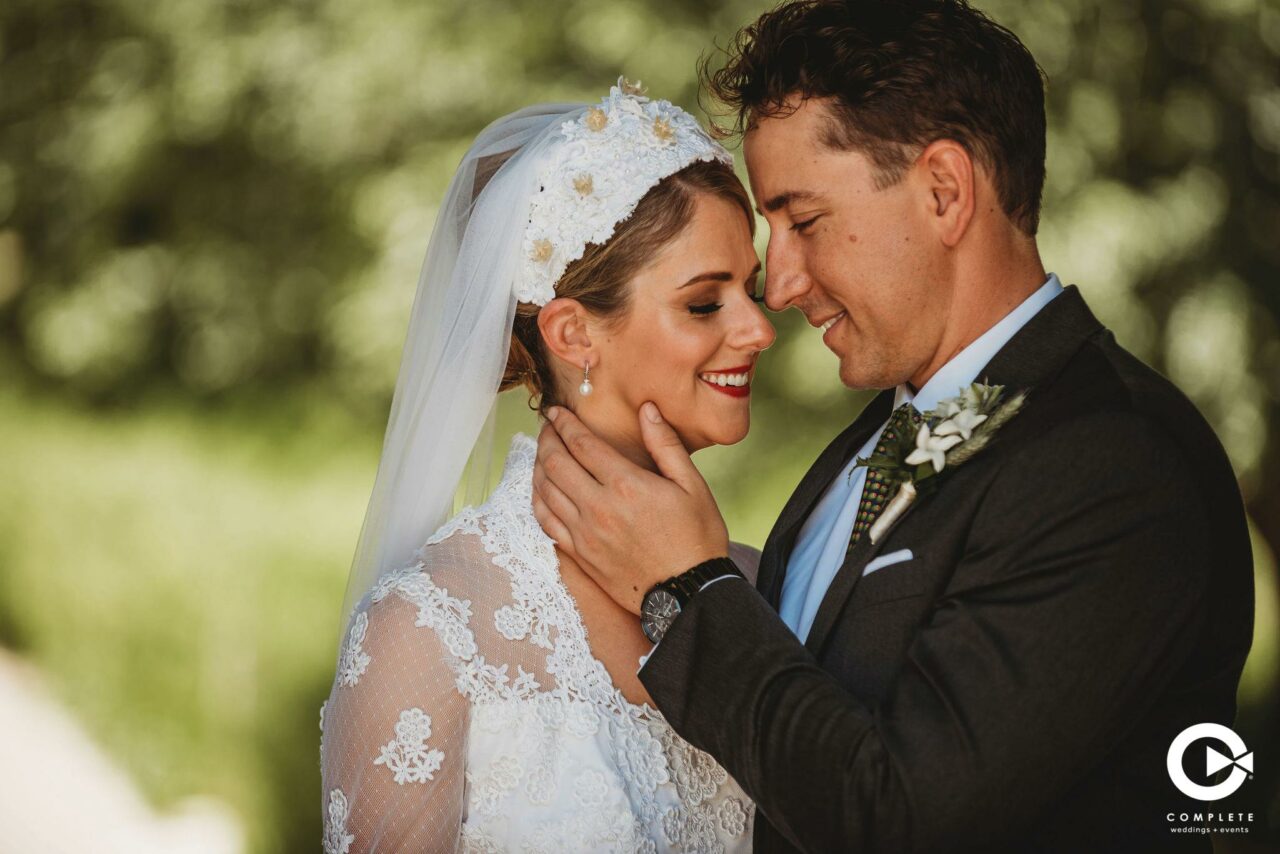 Cape-Style Dresses
Cape-style wedding dresses are becoming increasingly popular in 2023. They're a beautiful alternative to the traditional wedding veil or train. 
Here are a few ideas we think you should consider.
A-line gowns with cape sleeves

Sheath dresses with a cascading cape back 

Mermaid-style dresses with a draped cape overlay 

High-collared capes that feature intricate embroidery detail 

Floor-length caped ball gowns 

Tea-length dresses featuring an attached capelet 

Halter neck gowns with dramatic oversized capes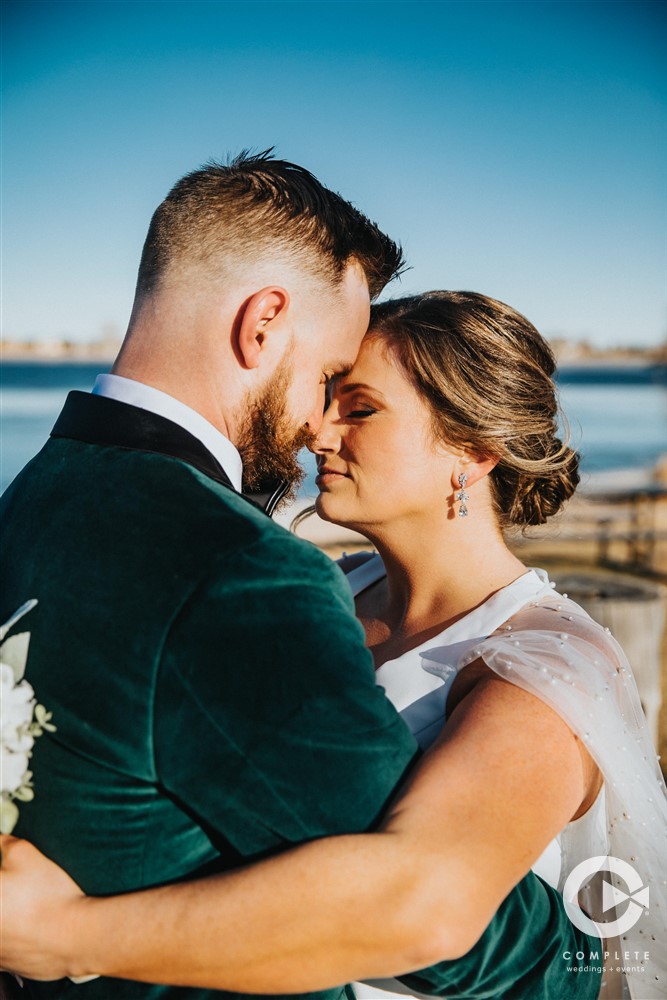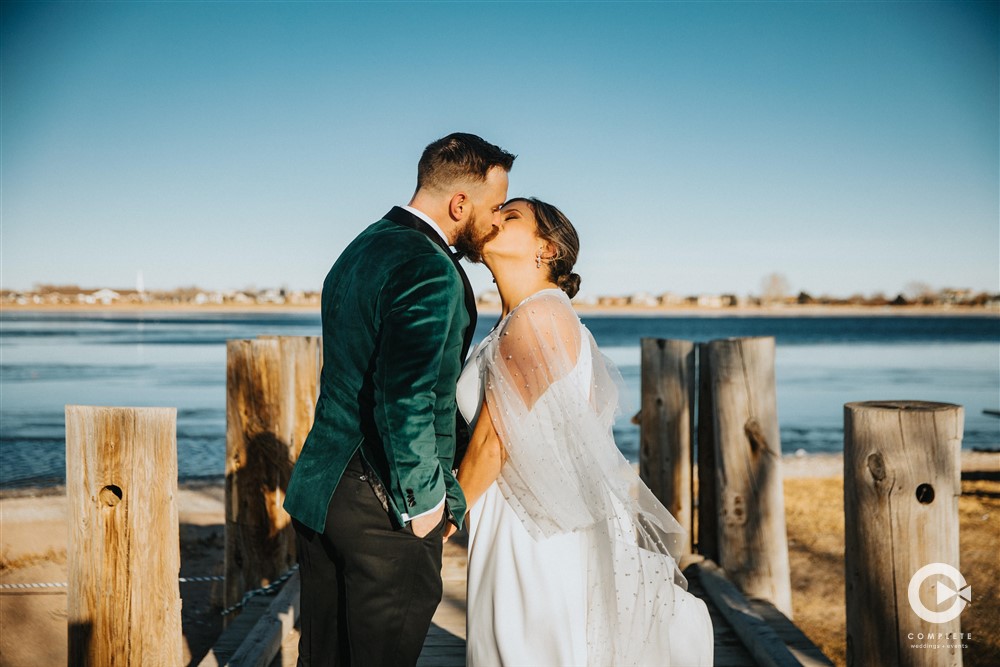 Statement Sleeves
Statement sleeves have been trending for a few years now, but in 2023 they will be bigger and bolder than ever before. Some examples we think could suit any person:
Puff Sleeves: Puff sleeves are an easy way to add volume and drama to your look. These types of sleeves feature a full, poofy silhouette that is sure to turn heads at any wedding. 
Bishop Sleeves: Bishop sleeves are longer than puff sleeves and have a more structured fit. This type of sleeve adds a touch of elegance to any wedding dress without being too over the top. 
Bell Sleeves: Bell sleeves provide movement while still keeping the look elegant and sophisticated.
Cap Sleeves: Cap-sleeved dresses offer coverage without sacrificing style or femininity. 
Dolman Sleeves: Dolman sleeves create a dramatic effect with their wide shoulder line and fitted cuff detail.  
Balloon Sleeves: Balloon sleeves provide ample coverage while adding some flair to your special day ensemble.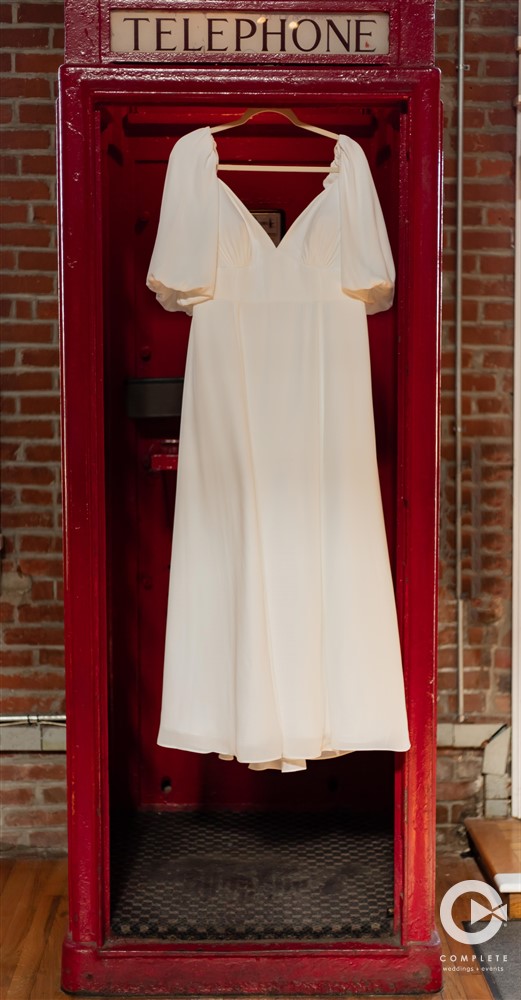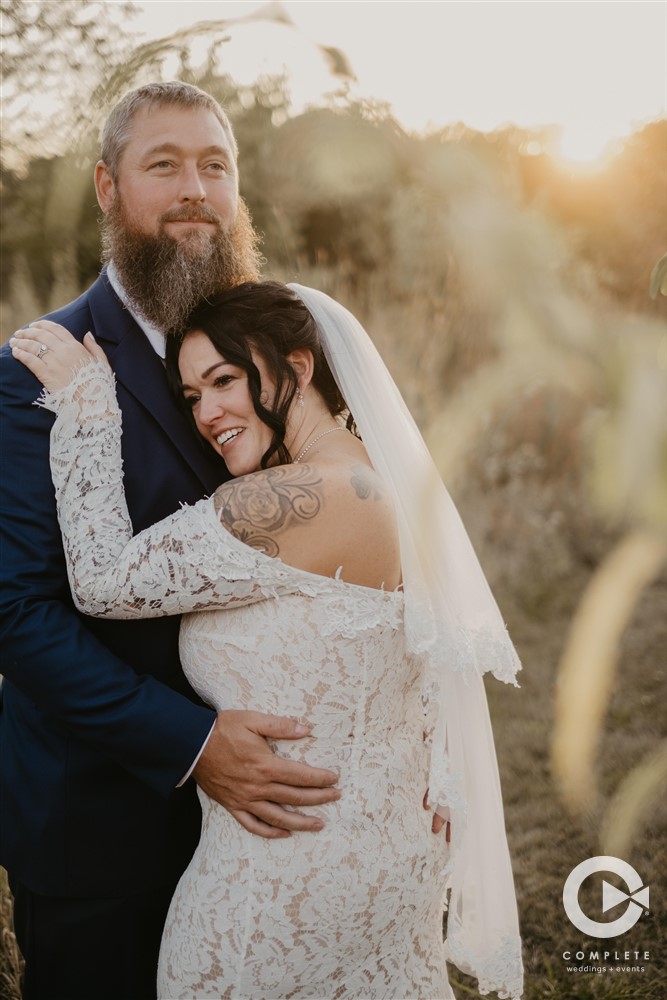 Minimalistic Designs
When it comes to wedding dresses, simple will never go out of style. A minimalistic design is a trend we will continue to see in 2023. Simple-cut designs will ensure that you will stay comfortable throughout the ceremony and be able to dance with friends and family during the reception. It's your day, you should be able to enjoy it to the fullest!
Wedding Season is Almost Here!
There are many exciting wedding dress trends emerging in 2023 that brides can look forward to. 
Whether you prefer bold colors or minimalistic designs, there's something for everyone this year. Remember that ultimately it's about finding a dress that makes you feel confident and beautiful on your special day!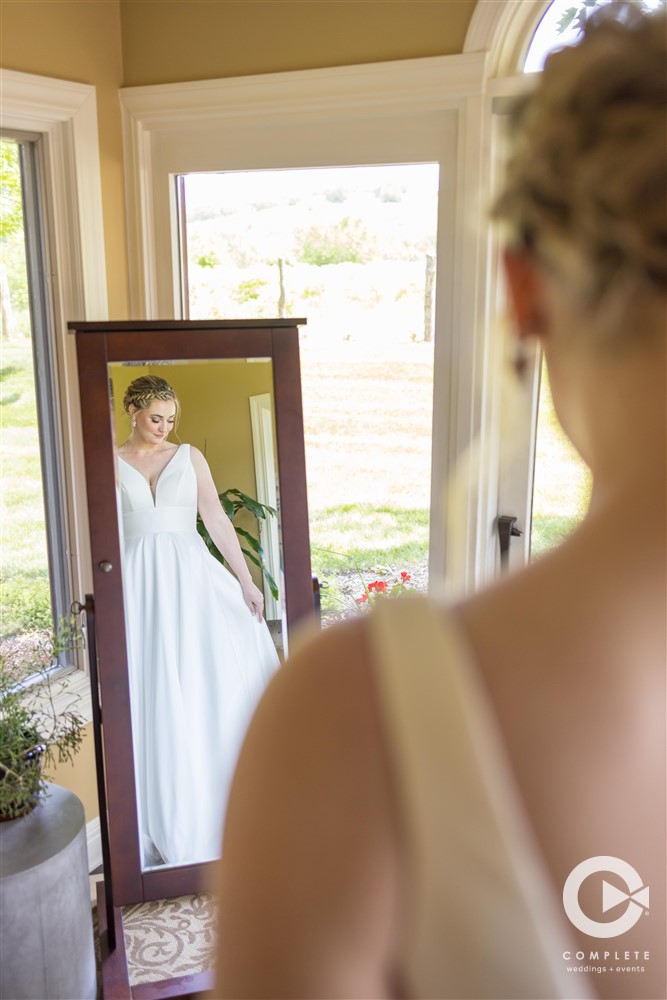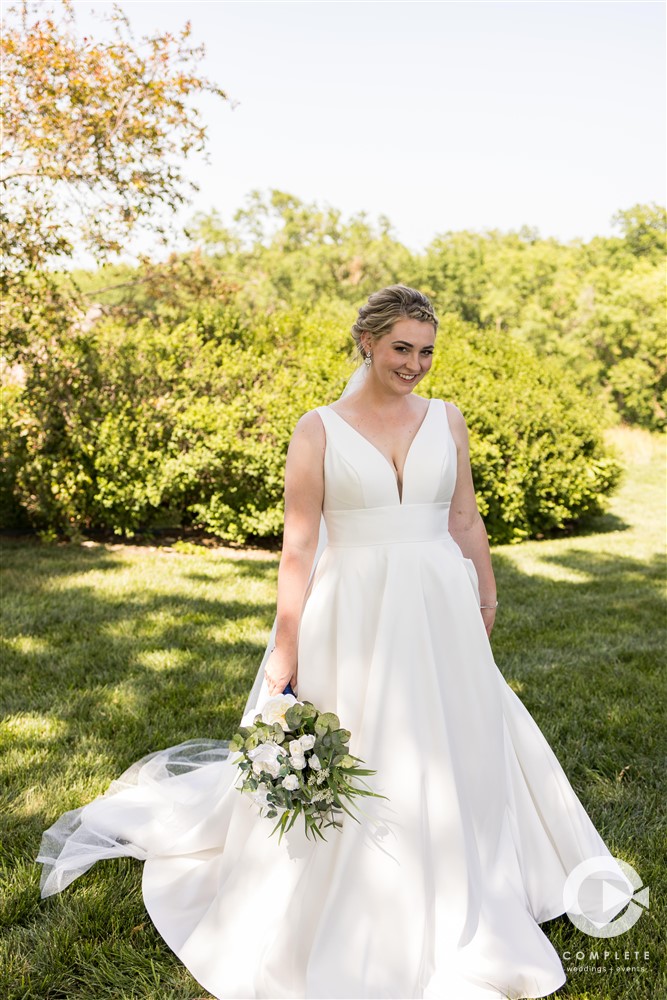 Complete Weddings + Events Manhattan, KS | Photographers | Videographers | DJs | Photo Booth Rental | Coordination
Let Complete Weddings + Events Manhattan, KS help you bring your favorite wedding ideas to life! Whether you want one service or all six, we specialize in creating custom wedding packages for our couples to meet their needs and budget. Tailoring each of our services to reflect your style and vision and allowing you to be a part of the planning process every step of the way.
The best part is you get a team of wedding professionals to help with all the details from our knowledgeable office staff, in-house full-time wedding planners, and experienced event staff. We have you covered and want your planning process to be a stress-free experience!
Check out our service pages to learn more about how we can COMPLETE your event!
At Complete Weddings + Events, we are the leading provider of event and wedding photography, videography, day-of coordination, lighting, DJ services, & photo booth rental in Manhattan, Lawrence, and Topeka, KS.