When you picture your wedding, does the idea of bringing hundreds of people to town for a big party just not fit your style? You imagine more of an intimate event with only your closest friends and family. If this sounds like the kind of wedding you want to have, a destination wedding might be right for you. Our wedding professionals and guest Niki Rakowitz with CARE Travel know how to help you start your marriage journey abroad!
When should you start planning a destination wedding?
Being couped in for all of 2020 has led a lot of couples to plan destination weddings. As always, it's best to start your wedding planning early. Around 1.5-2 years before your actual wedding date is the most optimate time to begin. Having a large amount of time to figure out all the nitty-gritty details including:
Booking resorts – more availability and time to sign contracts.
Help guests set up a payment plan – more friends and family will be able to attend when you plan early.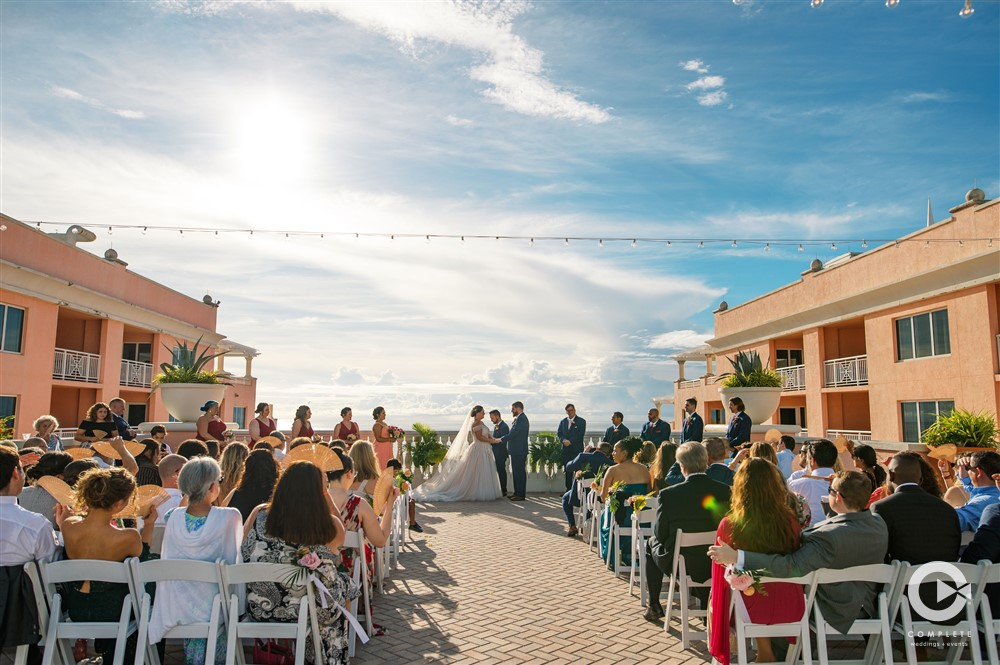 All Things Resort!
Guests:
Pricing and availability may vary based on the resort of the couple's choosing. The best thing you can do to make sure that you and your guests all book their stay is to set a room block where you set aside a specific number of rooms for your wedding party. The average number of rooms is 15 to 35 rooms. Just remember that all-inclusive resorts count rooms per person, so make sure everyone has a place to stay.
The average length of guests' stay is around 3 to 5 nights (some families might stay longer) while the couple tends to stay 10 nights. Couples will want to have arrived at the resort 48 hours to 5 days before your wedding to meet the residency requirement to be married in another country.
Top Destinations:
Travel spots for weddings are very similar to honeymoon destinations.
Jamaica
St. Lucia
Mexico
You don't always have to leave the country to have a destination wedding. A popular domestic wedding location we have seen is Disney!
Resort Vendors v. Bringing Your Own:
An average of 60% of couples bring their own vendors.
40% rely on on-site resort vendor services.
Many resorts have in-house vendor services that they can provide for your big day. Some resorts even have a few local companies that they partner with to provide you with even more services. However, most on-site photographers are standard shooters and don't apply editing to your photos. Resorts are vendors also quite expensive (ex. 25 pictures costs around $3000).
Couples often find that they get more for their dollar when they bring their own vendors. They have a better idea of what kind of work they will be receiving for a much nicer cost. Although, couples might come into some trouble as resorts limit the number of equipment vendors can bring and charge a vendor fee.
From our experiences, photographers and videographers are the most common vendors to travel. We suggest hiring DJ services and another decor at the resort.
Dinner/Receptions:
Trends for destination weddings are constantly changing, especially because of COVID-19. Here are the two trends we are seeing right now:
Extreme Route – include longer stay, large dinners with DJ, and dance, but not upgrading their decor.
Simple Route – small private dinner with a large reception at home.
Many resorts that provide wedding packages have now broken up their packages to fit specific things into a couple's wedding. Now you can make the perfect wedding for yourself!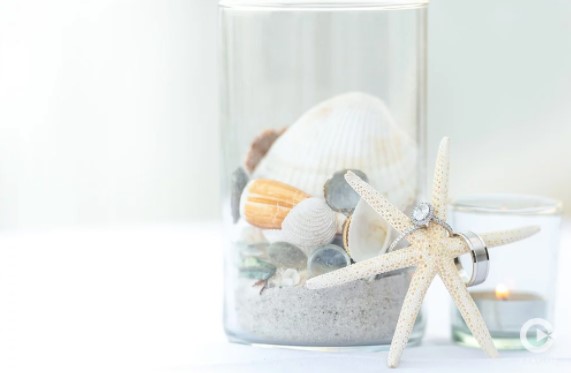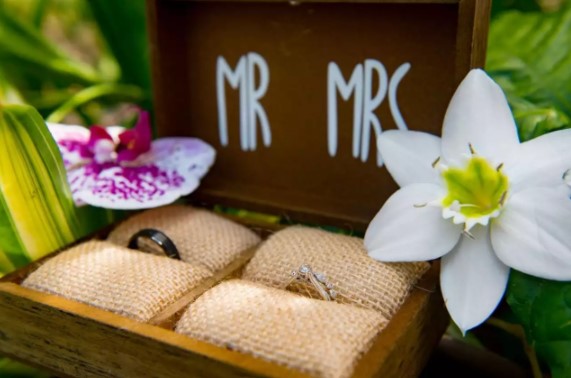 Destination Wedding Tips
Marriage Licenses
When getting married in another country you will get a license confirming the ceremony. It will be legal in that country but make sure to validate it once you get back home. Head to your local courthouse and place your license on file. This normally only costs around $35.
Also, make sure to have someone serve as a witness at your ceremony. There must be someone present to sign as a witness. You can use anyone, even if that means bringing your bartender to the ceremony! If you can't provide a witness, the resort might be able to provide someone for you.
Treat Your Attendants with Care
It always works out in your favor to be kind to your flight attendants when traveling to your wedding destination. Attendants might be able to store your wedding dress or priceless item away in a more secure place than they normally carry on. Some exclusions apply, but a little kindness goes a long way!
Hire A Destination Wedding Professional!
It helps to have a professional travel agent and coordinator who knows exactly what they're doing when planning your perfect day. They know all the in's and out's so hire someone who will help keep you on track!
Complete Weddings + Events in Manhattan, Kansas
Planning a wedding is an exciting time in your life, but when it starts to become overwhelming, know there are experts who are happy to help! Contact Complete Weddings + Events for advice or to set up a consultation for your Manhattan event!