The Brim is one of Kansas City's newest wedding venues. A wedding venue that started with a vision to support the community, came to life during the pandemic. Before they even broke ground on the wedding chapel, they began hosting outdoor ceremonies. The Brim boasts of being the most affordable wedding venue option in Kansas City. Now, the chapel is ready to book weddings. Here is some chapel wedding day inspiration through Taylor + Dylan's special day!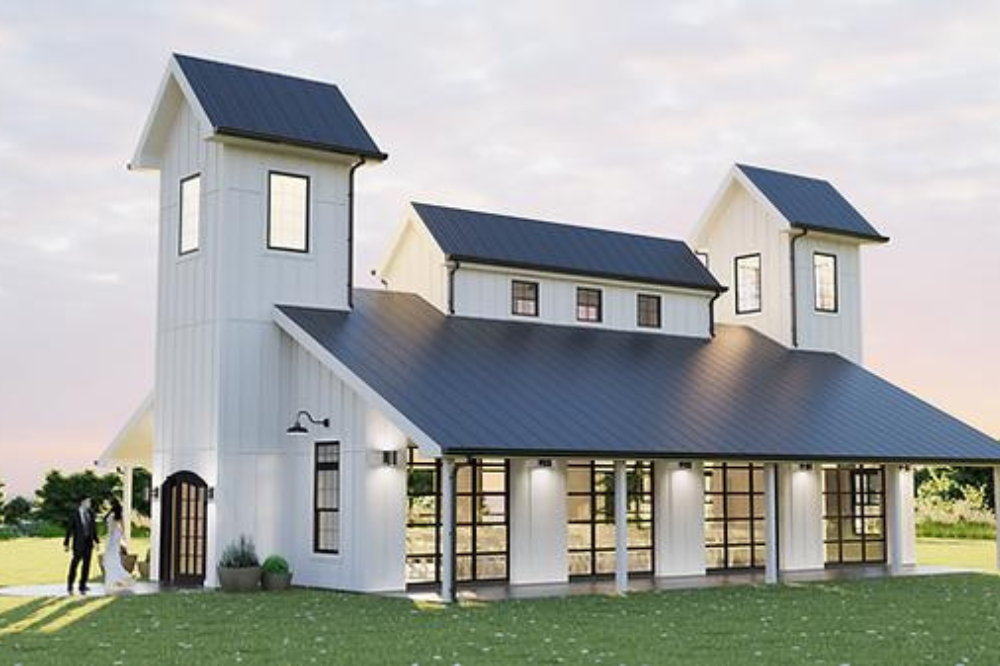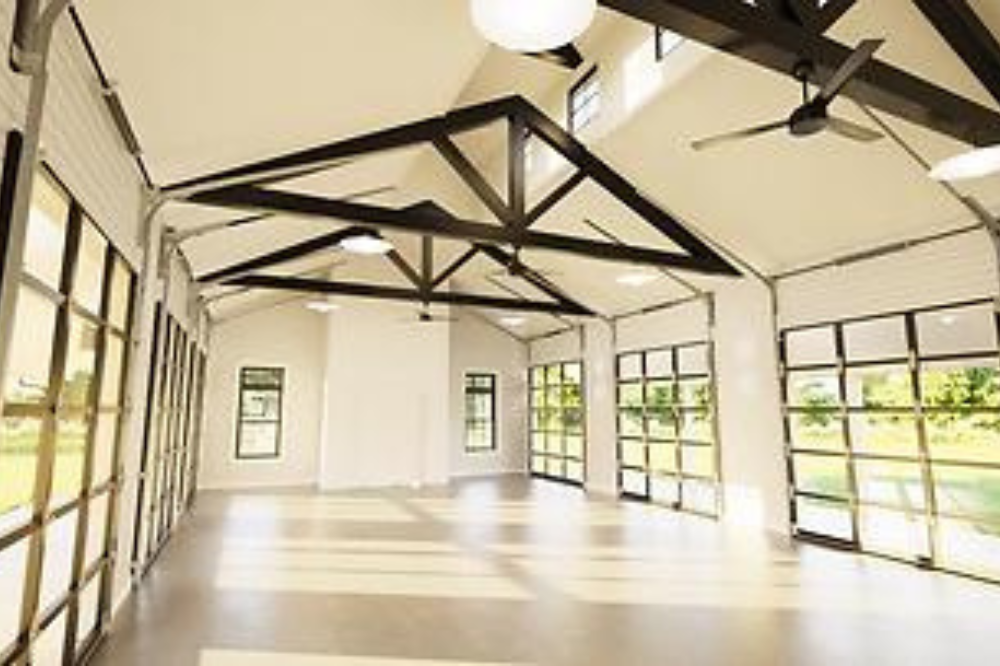 Pictures retrieved from The Brim website.
First Looks
The morning of Taylor + Dylan's wedding day was spent getting ready. The bride and groom's wedding parties got ready separately to build up for the moment of the first look. Once they were both ready, Dylan went and stood outside of the chapel with his back turned. Taylor stepped out and tapped him on the shoulder.
The groom turned around and saw the beautiful bride that stood before him. She wore an a-line lace dress with a long trail. She paired the dress with a fingertip-length veil that fell at the perfect length to keep the attention on the details of the dress. The moment was filled with sweet tears and joyous laughter as they took in the momentous occasion.
A Chapel Wedding Ceremony
With the early-day agendas out of the way, the wedding ceremony could begin. The music slowly faded into the chapel signaling to guests that the wedding party was coming out. Two by two, they made their way down the aisle. The bridesmaids wore floor-length steel blue dresses. The groomsmen wore cool grey suits to compliment the tones of the bridesmaids' colors.
Finally, the bride stepped out. Taylor locked eyes with Dylan as she glided down the aisle. She reached the end and held her hands with her soo to be husband. Vows were exchanged and promises were made, all sealed with a kiss. Taylor + Dylan were finally married!
The Reception
There was only one thing left to do. CELEBRATE! The night continued with some partying in the venues reception area. Taylor + Dylan made their way out onto the dancefloor after some heartfelt speeches. The night ended with everyone dancing the night away and celebrating the newlyweds!
A Word From Taylor + Dylan
"EVERYTHING! Everyone was AMAZING!!! I am so grateful for all of them! Lisa was amazingly prepared enough for all of us. Jonah is a total rockstar!!!! I am recommending you to everyone I can!!!!" 4.4.22, Taylor + Dylan
Featured Kansas City Wedding Vendors
Venue: The Brim
Caterer: Jack Stack Barbeque
Photography: Lisa, Complete Weddings + Events
DJ: Jonah, Complete Weddings + Events
Videography: Aleks, Complete Weddings + Events
Photo Booth: Matthew, Complete Weddings + Events
Complete Weddings + Events Kansas City
If you would like to make your wedding day complete like Taylor + Dylan, contact us! We offer DJs, photography, videography, day-of-coordination, photo booths, and uplighting!