Your wedding DJ can absolutely make or break your wedding. This is true in many ways other than just playing a few bad songs. In fact, your DJ can end up serving as your wedding coordinator at times mixed with your emcee. Oftentimes, a DJ sets the tone for the entire wedding. Your wedding DJ is going to have a lot of control over how your wedding goes. Don't you think you should find a DJ that is going to create an amazing day for you and your fiancé?! Below are a few things that your wedding DJ should be able to do so that you know what to look for in your DJ!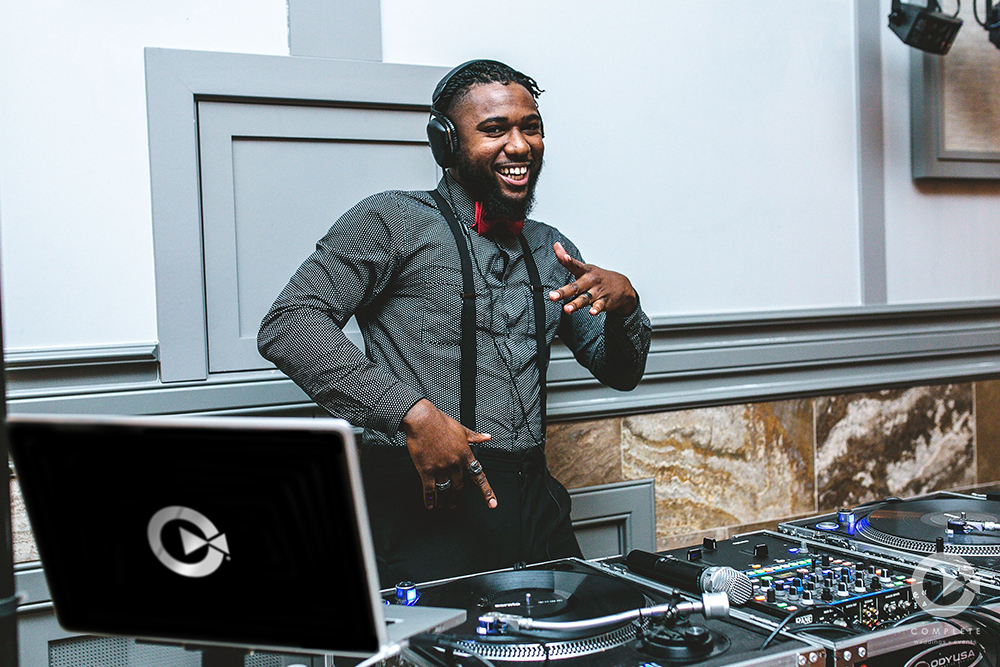 Things You Need to Make Sure Your DJ Can Do
Determine the Flow of the Wedding
Whether you like it or not, your wedding DJ is going to determine the entire flow of the wedding. Your wedding DJ will need to be well-versed in determining the flow of the wedding. A DJ must be able to read you, your fiancé, and the whole crowd to determine when it's time to move on to the next activity. The last thing you want at any wedding is to be stuck at dinner waiting for the next step of the night and growing impatient. When these things happen at a wedding you tend to end up with quite a few early exits.
Emceeing
This one is probably pretty obvious, but it's extremely overlooked! Many couples don't think to ask much about the DJ's ability to emcee or make announcements. However, if your DJ isn't able to clearly and audibly make announcements and emcee throughout the night you're going to end up with a very confused wedding party. Emceeing is the backbone of what a wedding DJ should do. This helps keep things moving and get people involved and engaged throughout the wedding!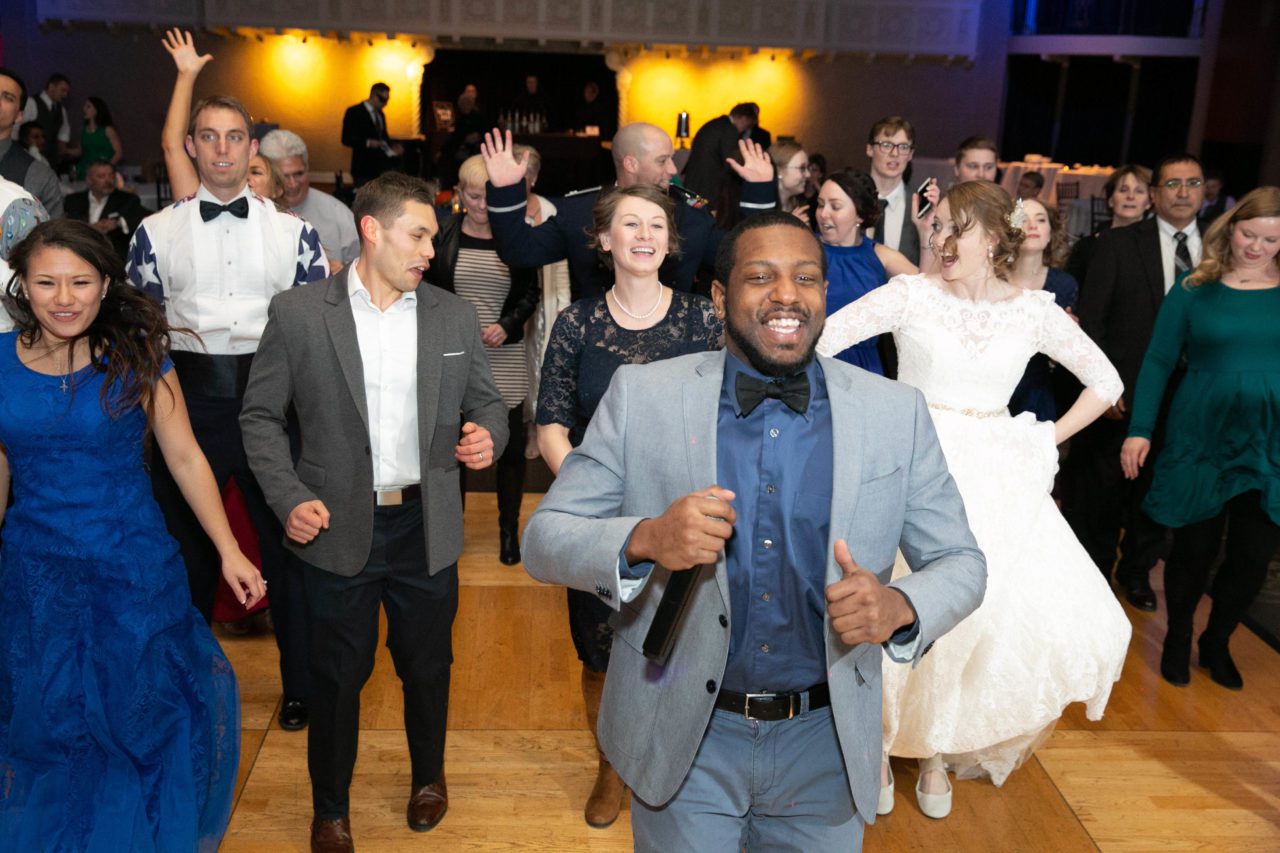 Getting Everyone Up and Dancing
Packing a dancefloor isn't nearly as easy as it looks. You'd be surprised how many weddings people either don't dance or don't dance very much during the reception. It takes a lot more than playing the right music to get everyone involved and on the dance floor. Your DJ needs to be able to create situations where everyone is naturally on the dance floor. Whether it's an anniversary dance, group photo, or simply getting everyone up for a line dance, your DJ needs to be able to get people involved outside of simply playing the right songs!
Setting a Tone
Your DJ will obviously set the tone for the wedding with the type of music they play. Couples must think about the ceremony, cocktail hour, and dinner. Not just the dancing portion of the night. All three of those components take up a large part of your wedding day. Think about how awkward dinner would be if upbeat dance music was playing during dinner if you and your family had requested to hear slowed-down jazz music.
Putting Your Mind at Ease
One of the most important things any great wedding DJ is going to do for you is put your mind at ease and let you enjoy the entire wedding day. When you arrive at your wedding reception the last thing you want is to feel overwhelmed by all the things that are going on. It will make a big difference working with someone who is well versed in managing a wedding day!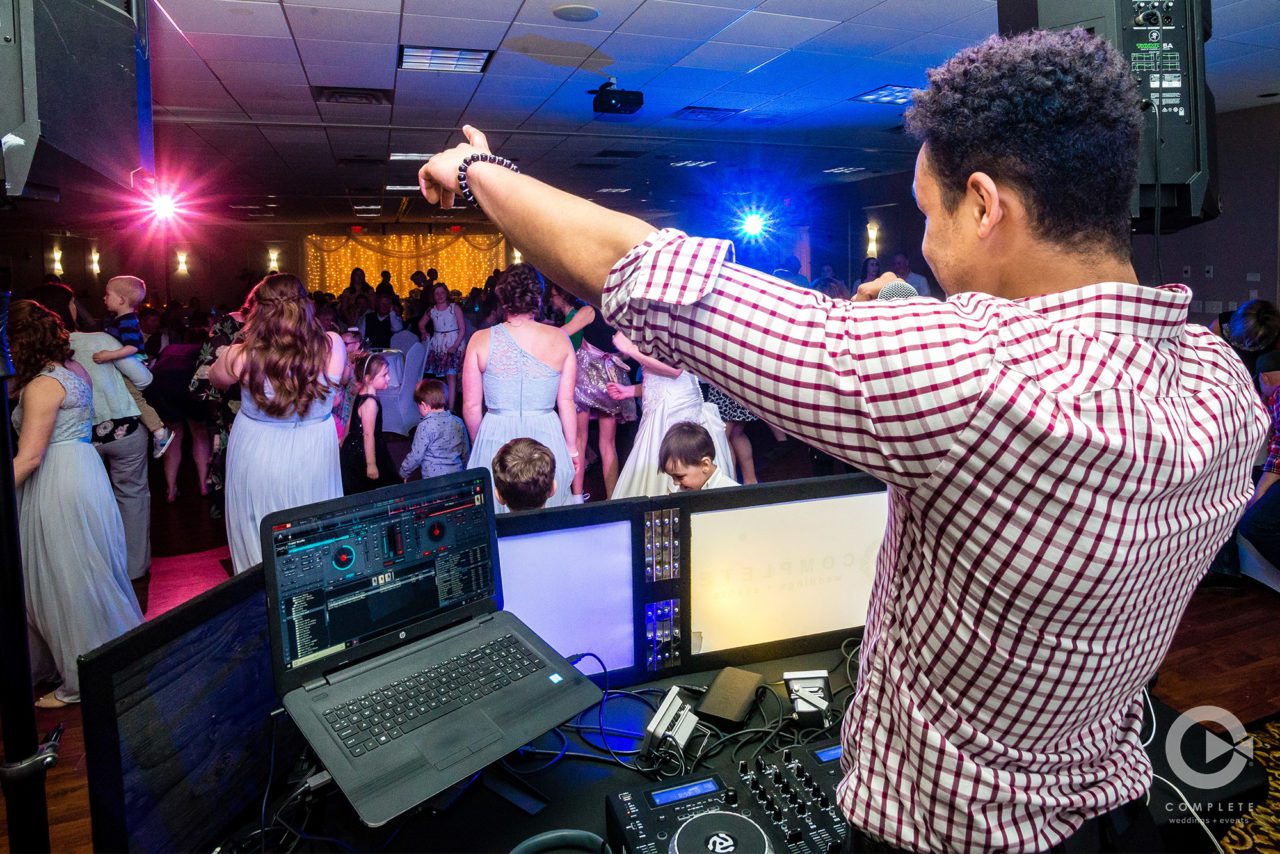 Complete Weddings + Events Jacksonville
We love putting together a perfect wedding package to help make your wedding day as special as possible! Feel free to reach out to us about our DJ, photography, videography, photo booth, and coordination services. We'd be more than happy to chat with you about your big day!