It's safe to say that your wedding day will be one of the most important days of your life. Your wedding day is filled with many moments that should be captured so you can remember them for years to come. With our many years of working in the wedding industry, we have come up with a list of moments you for sure need to capture on your wedding day.
Before The Ceremony
Everyone that has ever had a wedding, or is planning one, knows that the wedding doesn't begin during the ceremony. Your wedding begins in the first moments of the day. This is when the wedding party is getting ready for the events ahead. It's important to capture these moments as the excitement lingers in the air. Special moments to consider capturing before your ceremony include first looks, bridal portraits, and any gift exchanges or letters to each other.
Wedding Party 
This may seem like a no-brainer, however, in case it isn't, having pictures with your wedding party is a must! All throughout your wedding day. You want to make sure your wedding party is captured starting from getting ready until the end of the day. Whether it's candid moments or posed moments. These are the people you chose to be next to you all day. Having specific times dedicated to being on film with them is worth it to look back on the day years from now.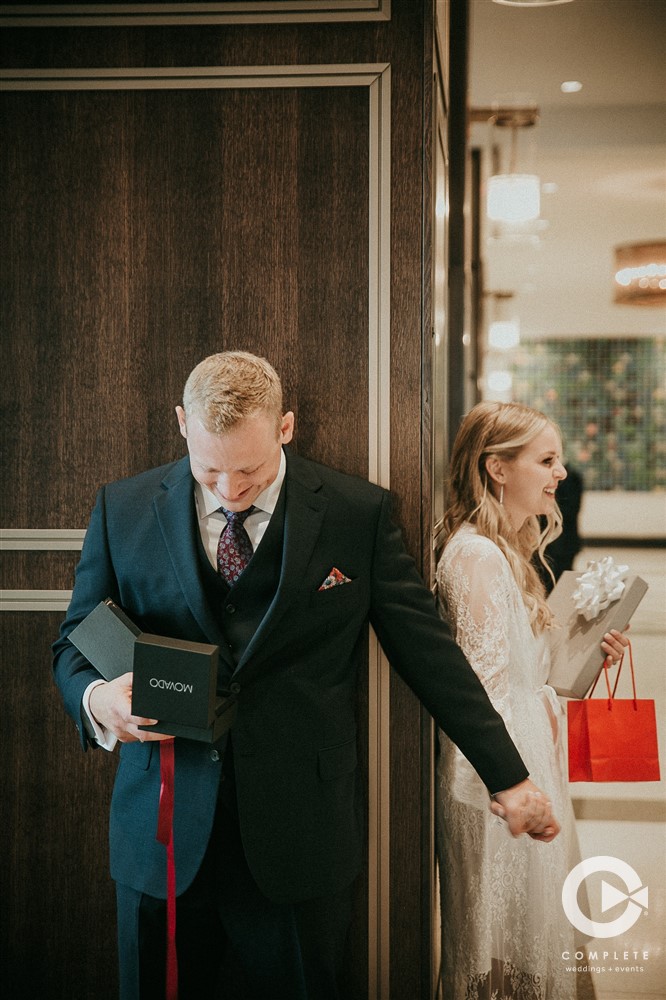 During The Ceremony
Some could argue that the ceremony is the most important part of the wedding. Others could say the celebrations that follow are. Wherever you land, the ceremony definitely has plenty of moments worth capturing. One of our favorites is capturing the groom and family's reactions as the bride walks down the aisle. The attention is of course on the bride, however, getting a second photographer to capture the ceremony can make sure that all angles of the moment are covered. It's a once-in-a-lifetime moment that a picture or video can keep frozen in time forever.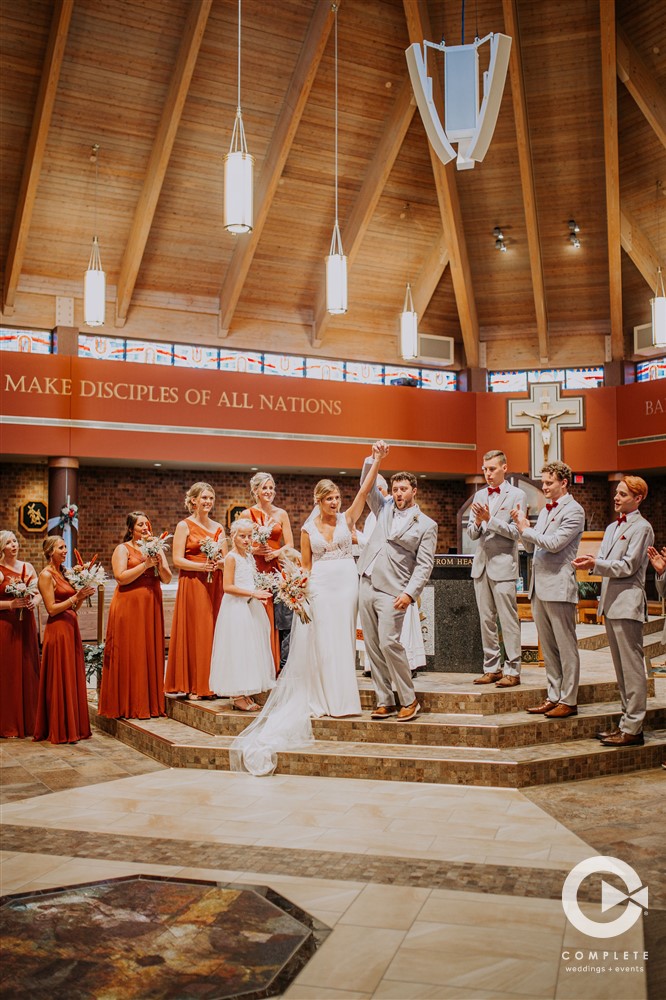 Reception
Last but not least, celebrations!!! A wedding is incomplete without celebrating the phenomenal experience. Throughout the reception, there a plenty of moments that should be captured. That includes any toasts, dances, and of course some candid moments. They are the moments that make the day feel full. Unexpected moments mixed in with planned moments are what will make the photo album and video worth looking at in the future.
Complete Weddings + Events Jacksonville, FL
We hope that this list gives you a good start on what to mention when you meet your photographer and videographer. They are your confidants for the day and you want to make sure that all the moments you want to be captured are noted. We are booking up FAST for the 2022 year, so contact us to secure your wedding day! Cheers to you and good luck with wedding planning!