Every couple is looking for that WOW factor on their special day! Well, look no further. We have that already planned out for you, let us bring the excitement of indoor fireworks to YOU with safety first in mind. Dazzling sparklers shooting 11 feet high throughout the night, perfect for your ceremony, grand entrance, first dance, or a spectacular exit! It's not only a beautiful sight but magical, and that's what you deserve on your special day. Our memorizing cold water sparklers won't just bring fun and fire to your party but bring smiles to everyone's faces. Our cold water sparklers system produces sparks that are 100% safe and non- flammable perfect for any indoor or outdoor wedding. The only thing to do now is let the sparks fly! Here are a few more advantages to having cold water sparklers at your event.
Cold Water Sparklers, WHY They are a MUST HAVE!!
100% safe
Very little smoke, that dissipates fast
No fire hazards
No foul odor
Hight on the flame is adjustable
Looks great on video and in photos
Magical for any event
Indoor/ outdoor usage
Guaranteed wow factors you're looking for
That WOW factor everyone is looking for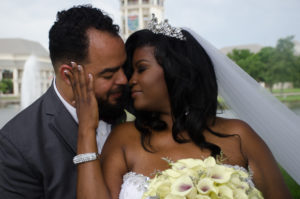 Wedding Experts at Complete Weddings + Events in Jacksonville, FL
At Complete Weddings + Events, our cinematography team specializes in weddings, so we understand the amount of work that goes into your big day, and the importance of capturing the small details without missing the big moments! You've come to the right place if you're hiring a wedding videographer in Jacksonville, so contact us today to learn more about our videography packages best for your special day!
Complete Weddings + Events, Jacksonville's leading provider of event and wedding photography, videography, lighting, DJ services & photo booth rental.