Choosing vendors for your big day can be quite difficult, especially when it comes to photographers. You need to be very careful when choosing the person who will capture the best moments of your life. Therefore, this is a decision that you shouldn't take lightly. If you're not sure where to begin, we have a list of essential questions for wedding photographers in Indianapolis, IN, and surrounding areas to ease up your planning process. These questions will help you find a photographer who meets your expectations and will take picture-perfect photos of your big day.
Essential Questions for Wedding Photographers
Wedding Coordination
When it comes to questions for wedding photographers, you need to begin with the basics. These primary questions will save you time to see whether you are aiming for the right photographer in terms of logistics. 
Are you available for our wedding date?

Is our wedding the only one you will be shooting that weekend?

Do you offer a second shooter?

Are there travel fees to get to our venue and photo shoot locations?

What happens if you are ill or encounter an emergency on my wedding day?
Remember that these photographer questions are key to choosing who to hire. If the answers don't fit into your bridal agenda, then you might want to move on to the next photographer for an interview.
Experience and Style
Once you see the person you want to hire is available for your date, you can begin discussing details. The next set of photographer questions should relate to their photography style and experience. You will want to see whether they match your bridal shots' vision. 
How long have you been in the industry of wedding photography?

Can we see some of your work from previous wedding celebrations?

Have you ever worked at the venue we have selected?

Have you ever collaborated with the vendors we have chosen for our wedding?

What is your photography editing style?

Do you specialize in candid moments or staged photographs?

Are you open to specific shot requests or Pinterest boards for inspiration?

Can I print and share the photos as I wish, or are there restrictions?
Learning more about a photographer's style and experience will help you make the right decision. If you already have an idea of how you would like your photographs to turn out, then express that to them to help make sure the photos are edited to your preferences. 
Packages and Prices
Pricing is definitely one of the most important questions for wedding photographers. However, don't forget to consider their style, too. In other words, prices can sometimes cloud your judgment, so make sure to learn about the other details before you talk money.
How many packages do you offer?

Do you offer customized packages that fit our wedding requirements?

How many hours does each package include?

Are editing services included in the packages?

Are there any hidden fees, such as travel fees?

Do you offer albums and prints or a print release?

What is the turnaround time for receiving the photos?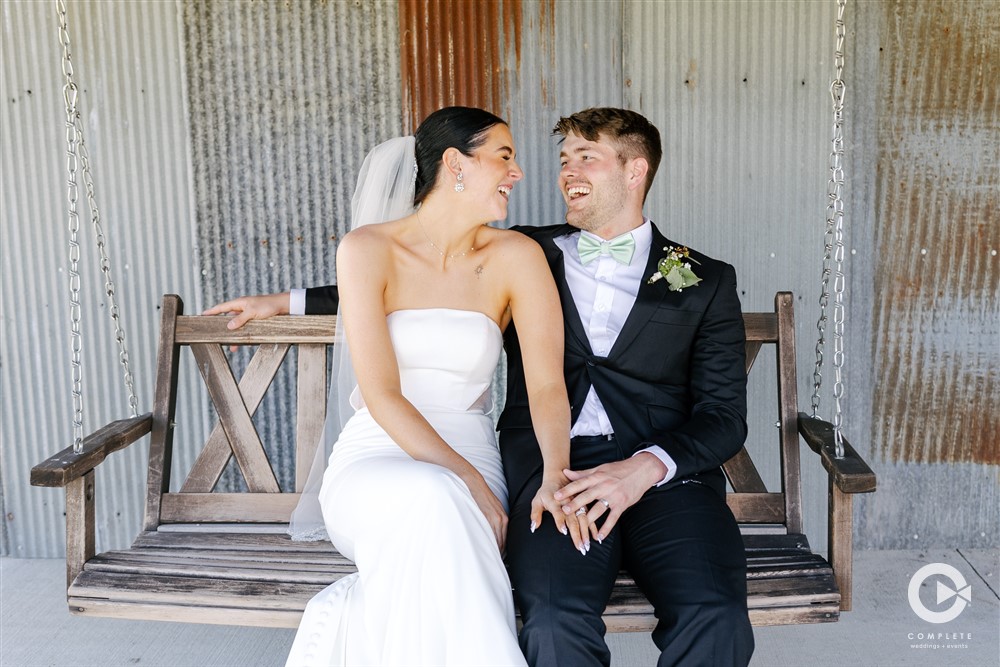 Complete Weddings + Events – Wedding Photographers in Indianapolis
Asking the right questions for wedding photographers will get you the person you need for your big day. As we mentioned, this is not a decision you should make quickly, so take your time to make the right choice. 
Feel free to get in touch for answers to your photography inquiries for your Indianapolis wedding or learn more about our wedding photography offerings here.