When candelabras for every table are tough to come by, we suggest opting for one of these three budget-friendly options to light up your wedding or event. These affordable lighting rental options make adding a flicker of glow to your wedding reception or event easy!
1. Uplighting
The first step to bringing life to a drab room is uplighting the room's perimeter. Highlight the head table, tall architecture, or simply the room's outer walls with LED lights that beam upwards from the floor. You can easily stop there and just use uplights to achieve a big impact in your space.
Complete Weddings + Events uplighting is an affordable lighting option in Indianapolis and surrounding areas. We make it easier on you or your event planner since the set-up and tear-down of the lights are included in the rental fee at no extra cost.
2. Candles
If your venue allows, flickering candlelight is an attractive and romantic, yet still affordable lighting option. If your wedding venue won't allow an open flame, battery-powered flameless candles will give you the same effect. This is especially the safe option if you plan to have candles in your decor on the ground or in high-traffic areas.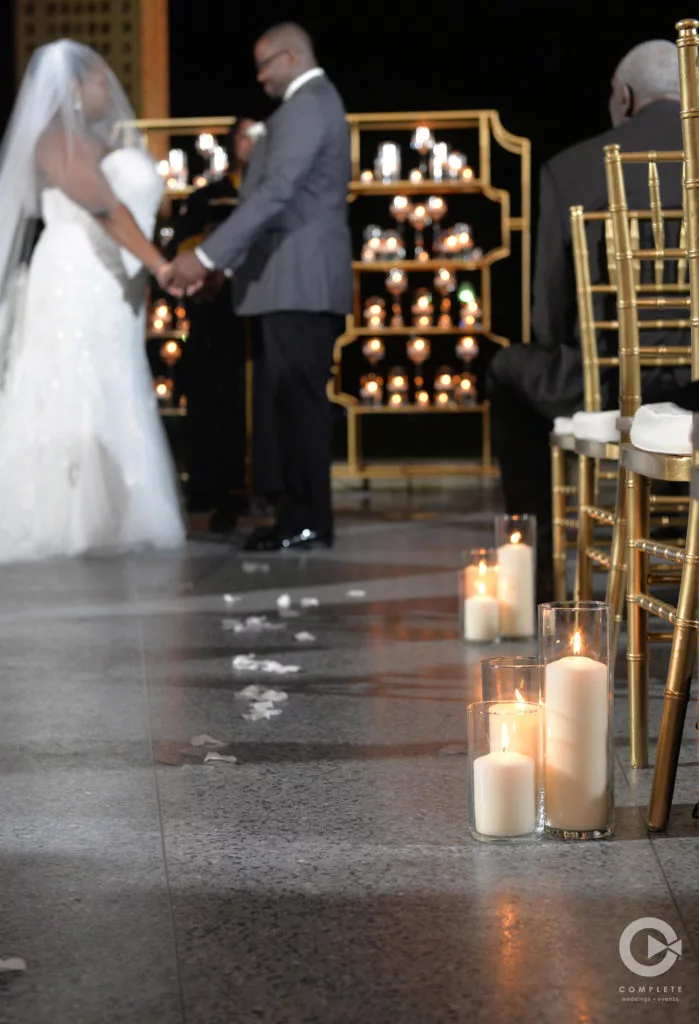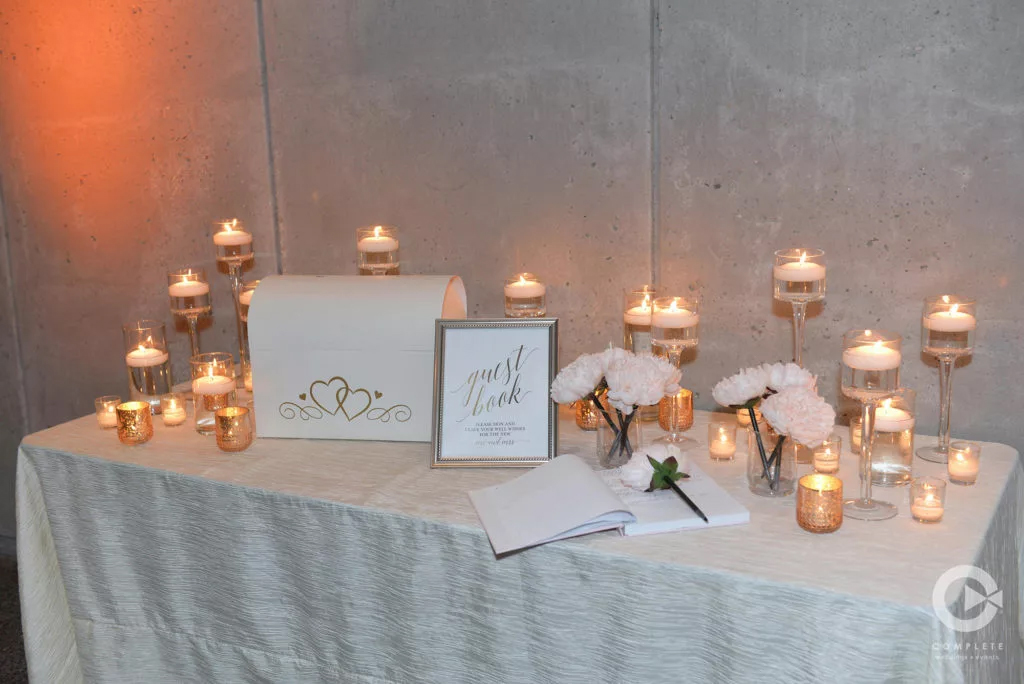 3. String Lights
Create beautiful evening scenery with string lights that pair perfectly with the outdoor event space. Whether it's during cocktail hour or late into the evening string lights can turn an outdoor space into a welcoming, well-lit area for guests to take a break from the dance floor or dinner and enjoy the fresh air. Clear bulbs dangling around the space help distinguish which area the party should be mingling in.
To avoid looking like Christmas lights, use round bulbs, and white lights. For example, these globe patio lights from Amazon, are great if you don't want a holiday-inspired look.
American Party Rentals also ships Edison lights and globe lights right to you in the Indianapolis area which can be a more affordable lighting option versus buying them all. You will just need to plan to set up and remove the lights on your own.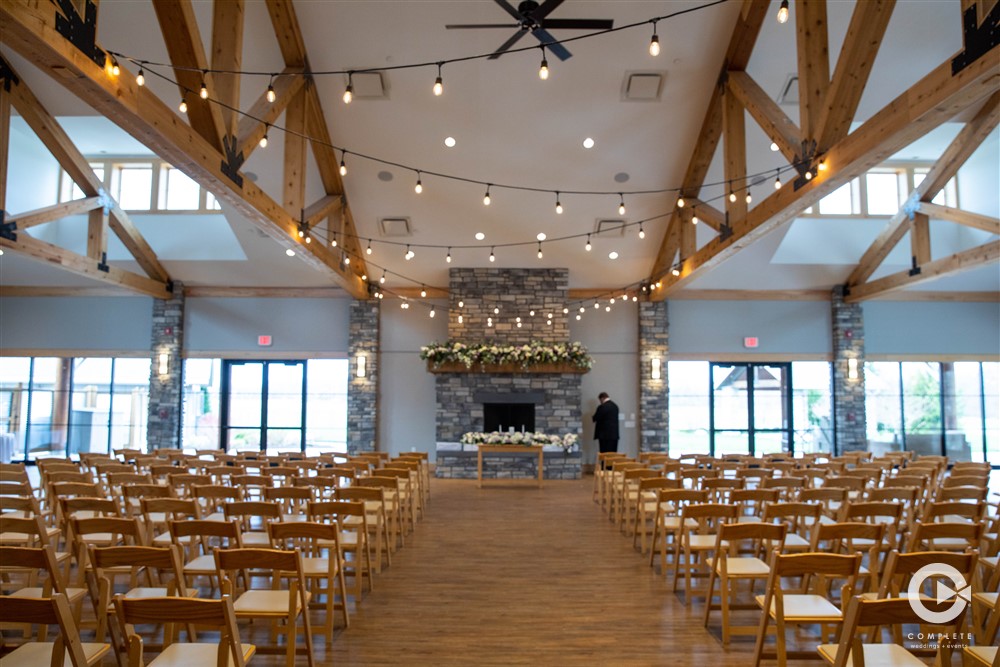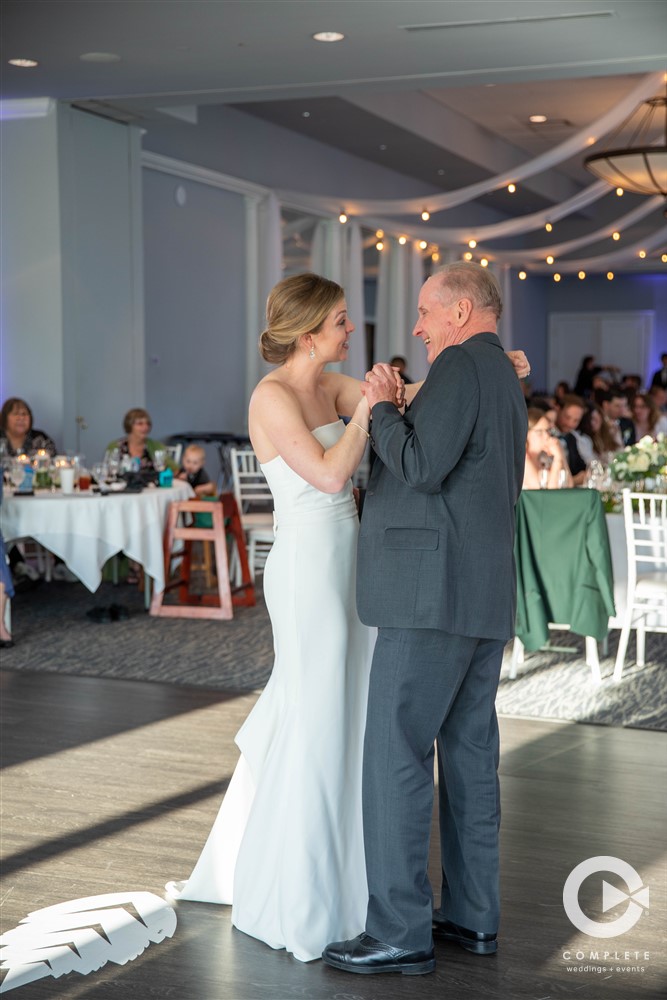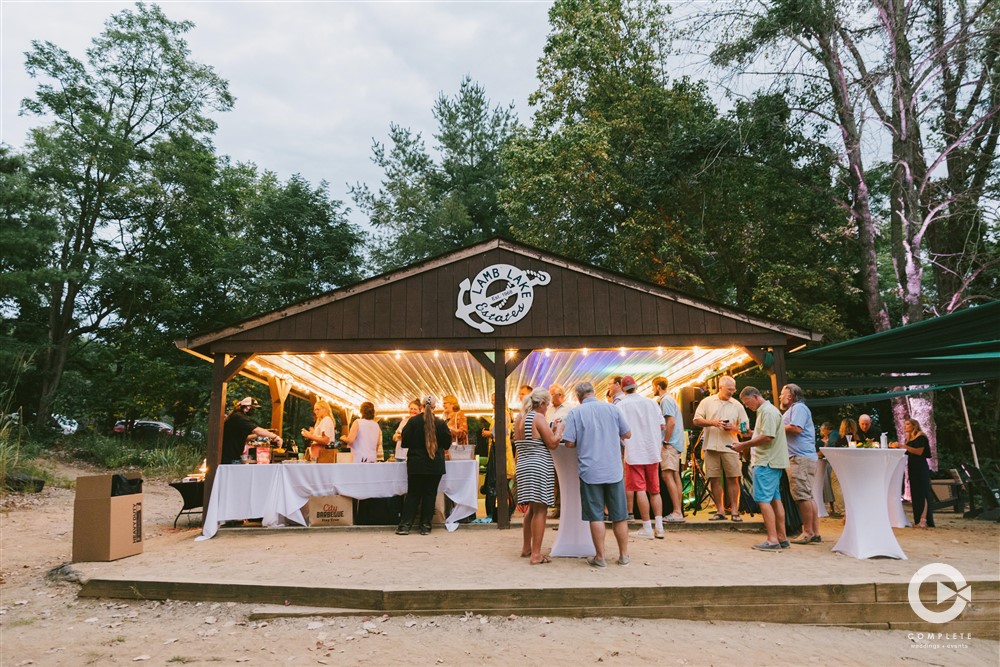 Complete Weddings + Events Indianapolis
Contact us to learn more about Complete Weddings + Events wedding rental services like lighting or photo booth, or if you're interested in working with our photography, DJ, or videography team on your wedding day!