On your big day, the last thing you want to do is more work! A wedding day coordinator is one of the best recommendations we can make when planning your wedding. They handle all of the logistics of the setup, execution, and tear down of your event. This leaves you to handle the logistics of having the time of your life, and not worrying about anything else! You need a wedding day coordinator so that you can rest easy and enjoy your wedding!
The Day of Your Wedding
Congratulations! It's the day of your wedding! You wake up, have a nice light breakfast and get the mimosas going. If you're a bride, you've got hair and make-up to get done. If you're a groom, maybe you've got a round of golf or morning drinks with your groomsmen planned. When you get to the venue, you'll have to get dressed and probably take pictures. Throughout all of this, how about ALL of your different vendors are calling or texting you saying they are here and asking where the load-in spot is? Suddenly, that amazing morning just got a little stressful right? THAT is why you need a wedding day coordinator.
The Difference in a Planner and Coordinator
A wedding planner is someone that helps you shape your vision from the beginning. They are there when you select a venue, vendors, and set up timelines. Some wedding planners will even do all of the meetings and things for you, all you have to do is give them your ideas and then confirm if it all sounds and looks good. A wedding coordinator is a person that is on-site the day of, handling vendor contracts and making sure everyone is on time and in place. They will let everyone know where they need to be and what they need to be doing at that time.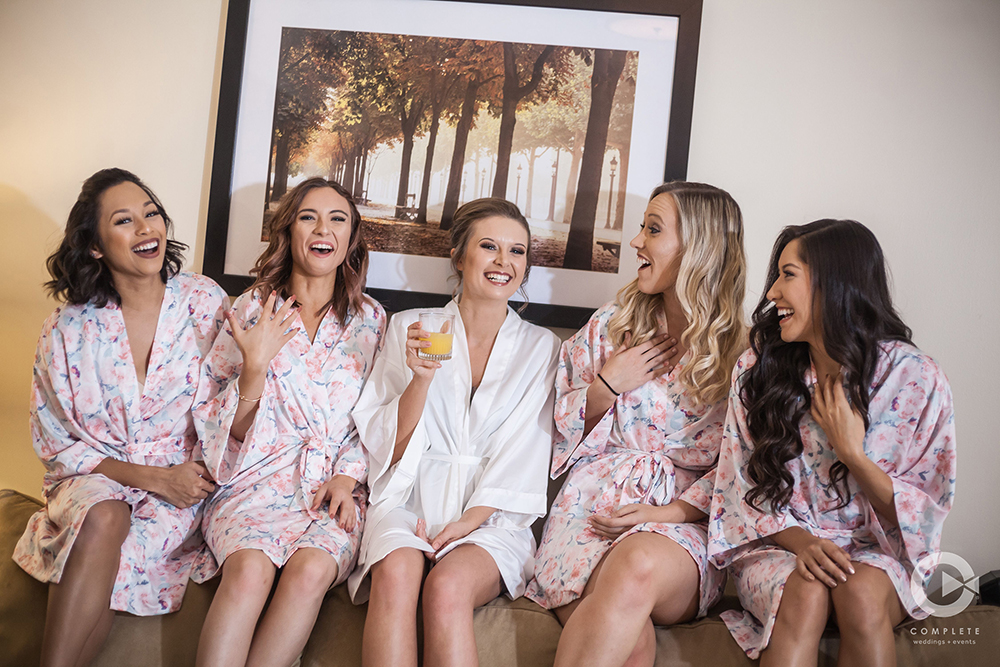 What does the Coordinator Do?
Your coordinator should help you with your overall timeline of the day. This will ensure that everything runs smoothly. They will be at your venue before anyone else to make sure that everything stays on schedule. Your coordinator should help you make or have a floor plan from your planner so they know where each vendor will be setting up and can direct everyone to the correct location. They will help place decorations, light candles, maybe even arrange flowers or hang lights. They are your go-to for the day. We have seen amazing coordinators who can tie a tie if you need it, guys. During the ceremony, the coordinator will be telling the wedding party and family when to go down the aisle and making sure all vendors have the correct timing. They are also a huge help in communication with vendors throughout the night!
Why You Need a Professional
Did we mention all of the things you'll be doing on the day of your wedding? Your family and wedding party will probably be involved in most of those things too! This is why we recommend hiring a professional coordinator. Your mother or close relative will want to be involved in celebrating you and not working throughout your wedding. By having a day-of coordinator, you're friends and family can also enjoy the day.
Finally, as we love to say here in Texas, this ain't our first rodeo. You want to hire a professional coordinator for the experience that they bring to the table. If something goes wrong or things get off track, they have almost certainly dealt with it before and know how to handle the situation. The last thing you want to do on your wedding day is solving some kind of mini-crisis. Your professional coordinator will do that for you. And you'll probably have no idea that anything was ever wrong!
Complete Weddings + Events in Houston
Needing wedding planning help is normal! Don't be afraid to reach out to Texas wedding professionals to help you or connect you to more wedding resources to make sure you're getting help where it's needed. Complete Weddings + Events in Houston is a text or phone call away (713.979.1794) for advice or to set up a consultation to chat through your event! Contact Complete today!