One benefit of hosting an amazing wedding is more wedding gifts! But what do you want and actually need? Read on for wedding registry advice to figure out where to get started and how to avoid ending up with unwanted items!
Registry Must-Haves
Four categories you must not overlook for your wedding registry include quality cookware, luxury linens, kitchen appliances, and entertaining essentials.
Quality Cookware: Whether it's a cast-iron skillet or an entire set of pots and pans, upgrade to cookware that will last!
Luxury Linens: What's better than falling asleep to your new Husband or Wife in super comfy sheets! Or perhaps it's time to upgrade those hand towels you still have from college?
Kitchen Appliances: This is it – now is the time to get a Kitchenaid! Or if you're a caffeine addict, maybe you add a Keurig, Nespresso, or a fancy coffee maker to your registry.
Entertaining Essentials: Remember it's your closest friends and family that will be buying these gifts. They are sure to be excited about the thought of you hosting them AND using something they gifted you! Add formal options to your wine, cocktail, or beer glass collection, or add in stylish bowls, boards, or platters to serve in style!
Avoid Unusable Gifts
Now that you have ideas on what to include on your list, we have some tips for you to help narrow down your choices. First of all, when choosing your items, keep in mind how much space you have in your living space. Do you really have counter space for that huge Kitchenaid? Evaluate your current living space before you head into a store or add items online to your registry that may end up in the donate pile.
On another note, if you get that item, how often will you use it? Is this something that you'll have to make time to learn how to use? If so, don't let us hold you back! Just be realistic on how much use you'll get out of the item. Picking what you want to add to your registry can get overwhelming quickly. If you keep these tips in mind, they should go over a little more smoothly.
Cash Registries
Cash registries like Zola's cash funds have become more popular over recent years. Sometimes couples don't want new items for various reasons and would rather use that money for experiences or their honeymoon. Whatever you decide to do with that money, cash registries can be a nice alternative to items. They allow you to decide exactly how that money is spent. If you can't part ways with some items, some registries allow you to have both options.
If asking for cash can seem a little weird to you, we recommend naming this one with a fun alternative! We find people are even willing to buy a gift AND give cash when it's labeled as something fun like "Buy us a drink on our honeymoon" with the option to give money.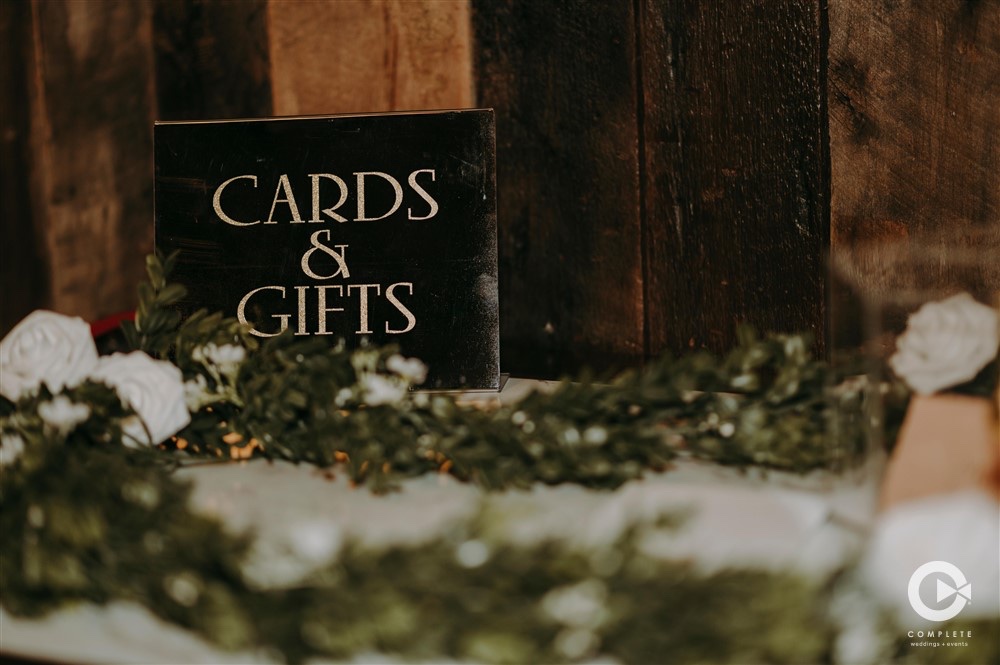 Where to Create A Registry
Now you're ready to make some choices! If you haven't already, start creating a wedding website. It's a one-stop-shop for all things related to your wedding for your guests, and that includes your registry.
Wedding websites like Zola allow you to create a registry right on their website templates. You can also link your registry from online stores like Amazon and Target. The added benefit of Target, Bed Bath + Beyond, etc is that you can go in person and get a better idea of what the items look like in real life.
Review It Once More!
Now that you've added all your favorite items to your registry (total quantity depending on how many guests you are inviting), you can sit back, relax, and watch them all be bought! Actually – nope! We advise checking in on your registry again at least four weeks before the wedding when a lot of your guests will be buying their gifts.
You might have filled it out six months prior and items could now be running slim from being previously purchased (perhaps for a wedding shower), or simply out-of-stock! Don't forget to give your registry a small update around the time RSVPs are due.
Don't Forget Thank You Cards!
It is so easy to get caught up in planning the wedding and honeymoon and forget about thank you cards! Make sure you keep track of who gifted what so that you can make sure everyone is properly thanked. Many online registries keep logs of these things making it easier than ever.
Don't forget about the guests that may have forgotten to mark what they bought or just gave money! We recommend keeping a list of gifts as you receive them so that you don't lose track or leave anyone out. Those who are even more proactive (go you!) might even find writing the cards once you get the gift to be a great way to not get behind!
Complete Weddings + Events Houston, Texas
Ready to check more off your wedding planning to-do list? Contact us for details on our wedding day services including day-of coordination, photo booth, lighting, DJ, videography, and photography!