Normally your wedding day is all about the bride but today, we're putting a focus on the groom's side of things. The Mother and Son dance songs is one of our favorite moments of a wedding! Grooms, we promise you this is the part of the day your mom has been thinking about and looking forward to the most! If she already knows exactly what she wants to dance to, then perfect! If y'all are struggling to find something that fits your style, we are here for you! Much like our last blog on the Father and Daughter dance, our DJ's have come up with a list of perfect songs for our groom's and their mothers also!
Wedding DJ Playlist – Mother and Son Dance Songs
Make it yours!
Similar to what we stated about the father and daughter dance, this is all about the groom and his mother. If the two of you would rather rock out than slow dance, by all means, do that! Grooms, like we said earlier this is one of the only points in the entire day that is focused on you more than your bride. But let's be real guys, this one is for your mom! You can do something up-beat and show off some of those dance moves. If slower is more your speed, you can go with a more traditional love song.
The big thing is that it is all about YOU and the relationship you have together! Just like we saw with the father and daughter dance, many are choosing to open this dance up to other mother and son pairs during the dance. This is a great way to keep guests entertained and involved throughout the night. It also lets your guests get accustomed to being on the dance floor before the actual party starts!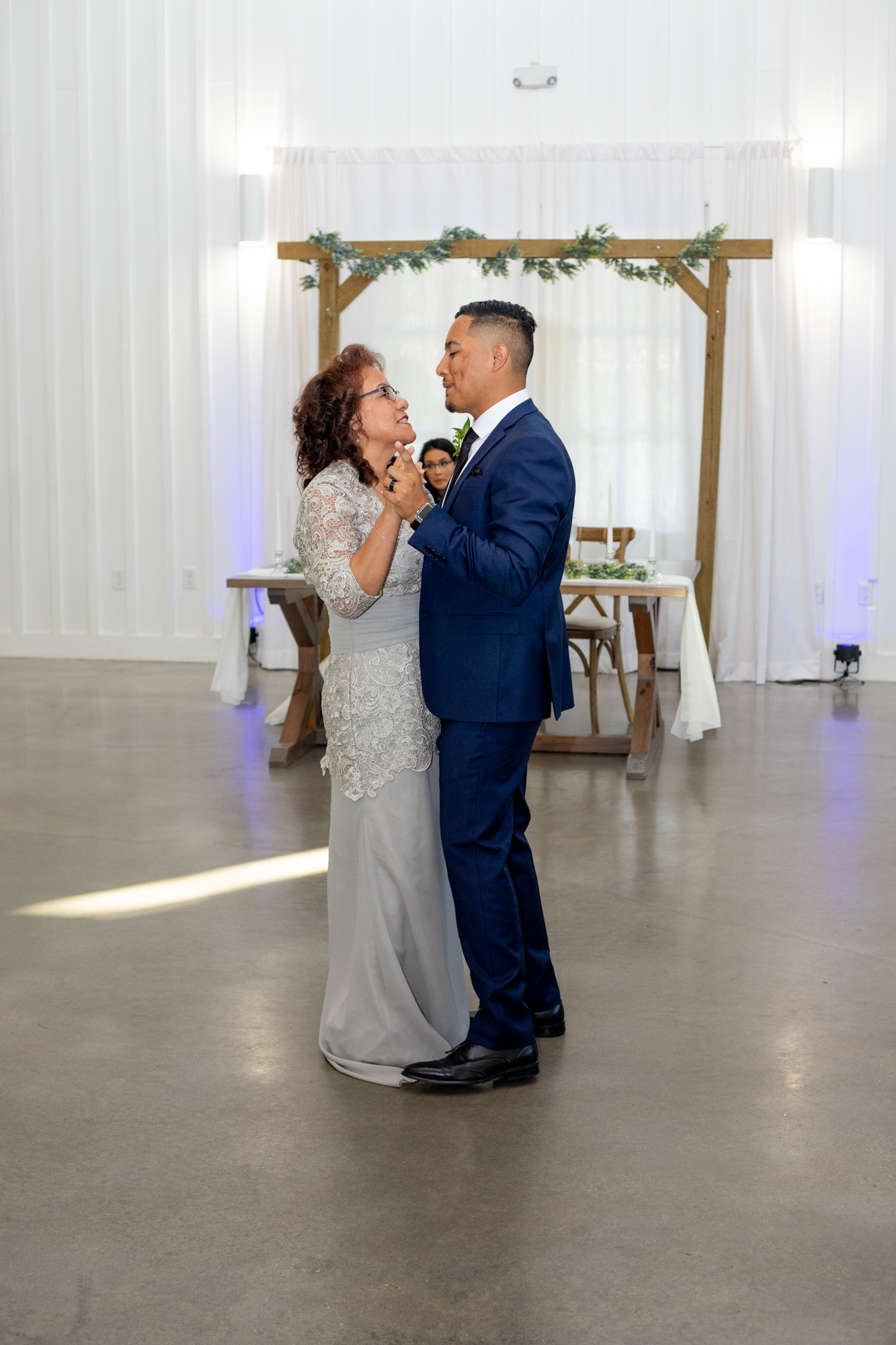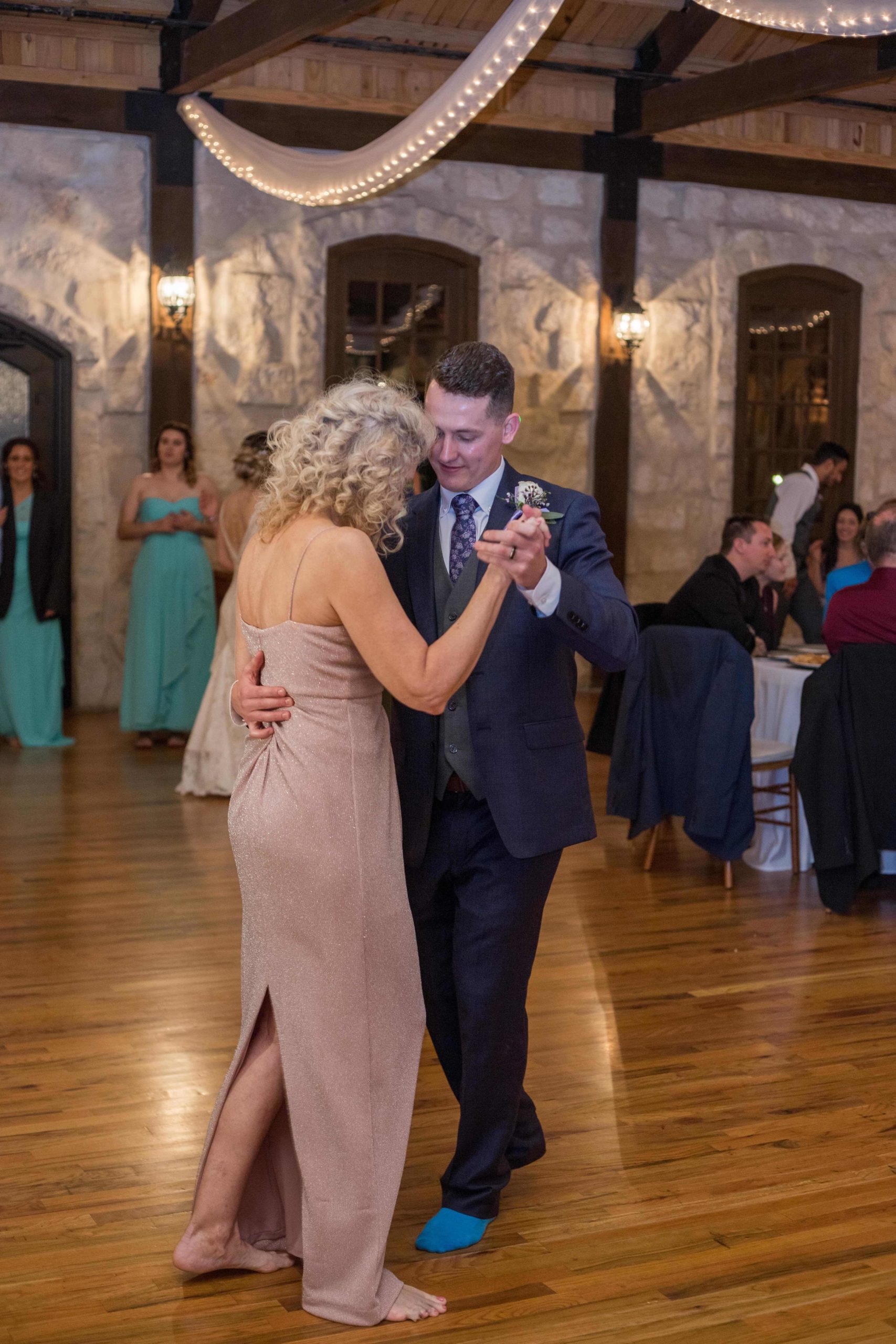 Our Picks:
Simple Man – Lynyrd Skynyrd

Child of Mine – Carole King

Mama's Song – Carrie Underwood

In My Life – The Beatles

I'll Always Love My Mama – The Intruders

The Greatest Love of All – Whitney Houston

Sweetest Devotion – Adele

93 Million Miles – Jason Mraz

You'll Be In My Heart – Phil Collins

You Raise Me Up – Josh Groban

God Only Knows – The Beach Boys

I Say A Little Prayer – Aretha Franklin

The First Lady In My Life – Paul Todd

Mama – Spice Girls

Mother and Child Reunion – Paul Simon

Days Like This – Van Morrison

Bridge Over Troubled Water – Simon and Garfunkel

Oh Mother of Mine – The Temptations

Hey Mama – Kanye West

Mother Like Mine – The Band Perry

The Perfect Fan – Backstreet Boys

Song For My Son – Mikki Vierick

Mom – Garth Brooks

I'll Be There – Jackson 5

My Wish – Rascal Flatts

The Baby – Blake Shelton

Dear Mama – 2pac

What a Wonderful World – Louis Armstrong

Somewhere Over the Rainbow – Israel Kamakawiwo'ole

All to You – DJ Keo

A Song for Mama – Boyz II Men

He Gets that From Me – Reba McEntire

The Man You've Become – Zarni De Vette
Complete Weddings + Events in Houston, TX
Planning your dream wedding or event should be simple and fun, and we firmly believe that having all our services under one roof makes planning easier for you. So relax. We've got this. Our job is to make this easy for you, your job is to enjoy the party! Complete Weddings + Events, Houston's leading provider of event and wedding photography, videography, lighting, DJ services & photo booth rental.