Visual details take up so much planning effort that many couples forget about the importance of sound and entertainment on their big day. If you're thinking, 'Do I really need an Houston DJ for my wedding?', then we have an honest answer for you! 
When does the Wedding DJ shine?
The reception dance party is usually when your DJ is the star, but there may be other times you need their services.
During the planning process – planning a wedding is stressful and a professional knows that. Hopefully, your DJ is experienced and can help with the planning process, whether that is song suggestions or even with other things not music related, such as layout or timeline if needed.
Before the wedding ceremony – before you say "I Do" and kiss, the space full of empty seats should feel welcoming and pleasant for your guests. Music is a powerful way to set the mood.
While walking down the aisle – you can use the traditional wedding tune to blend with your special song and set the tone of your best day!
During cocktail hour – when you leave your guests to sip and mingle and go off with the photographer to shoot your portraits, you want the festive atmosphere to keep going even when you're not there.
What to Expect From Your Wedding DJ
Some people would ponder – Do I need a DJ for my wedding if I already have made a music playlist? Trust us; you don't want to leave this job to YouTube or Spotify. The wedding DJ will not only play the music you chose but also energize the crowd and maintain the vibe throughout the whole reception.
You might think – I won't hire a DJ for my wedding, it is a small reception, and my father-in-law has enough party experience to take over the music. We've seen this scenario many times, and we know it is smarter to save on other items and expenses than to make a loved one do a duty that a professional could seamlessly provide.
A Great DJ Does More Than Just Play Music
The wedding DJ's job is also a lot more than music! Here in Houston, TX, we like to do it big! There are announcements to be made, such as announcing the bride and groom as a couple, along with many other aspects than just playing music. You want someone that is experienced and knows what to do and how to act in those situations.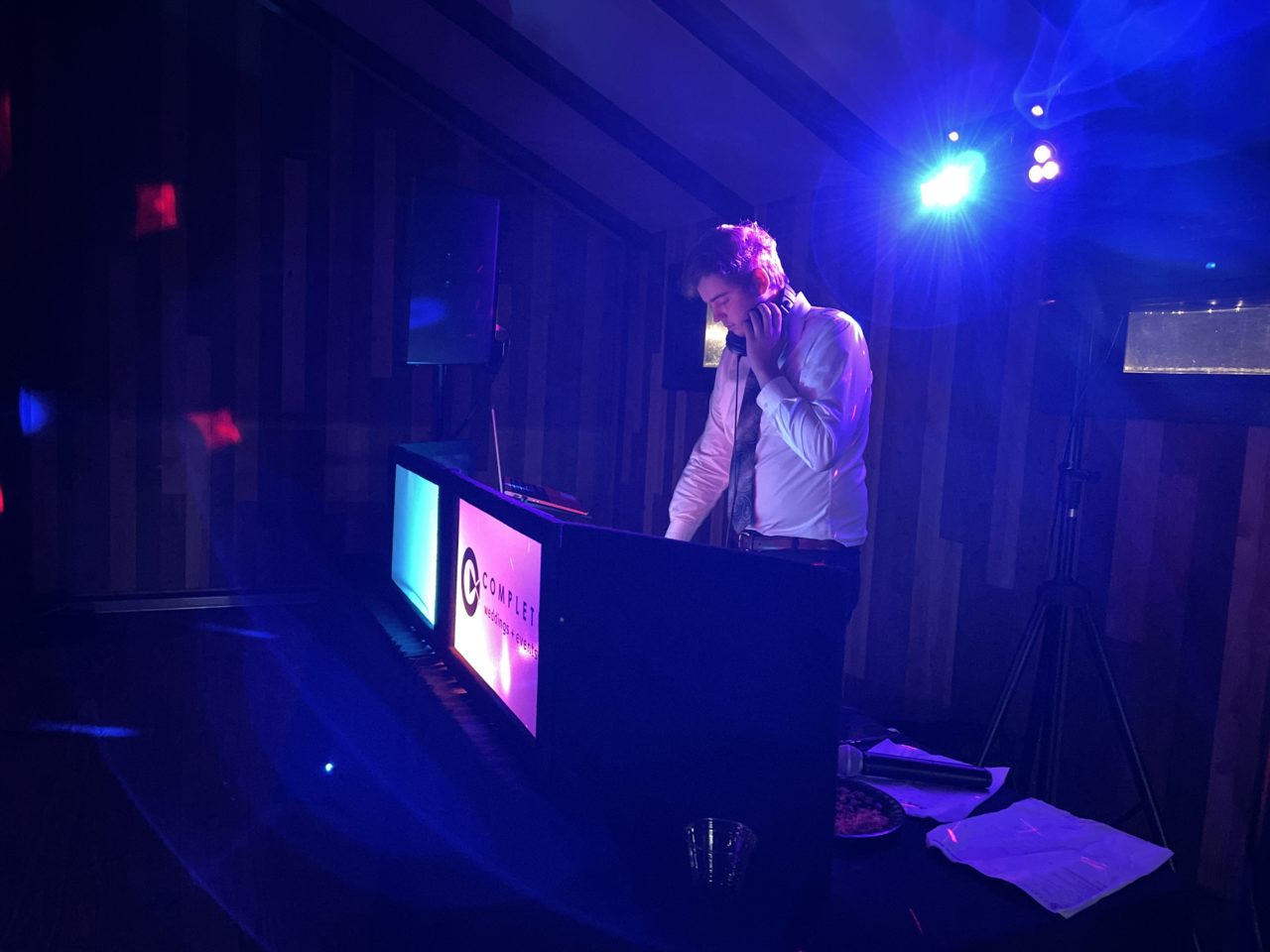 Complete Weddings + Events Houston, TX
If you choose to hire a professional, you can ask for package and pricing details for our services here in Houston, Texas, and view our event DJs on our website!