The pre-wedding photoshoot is one of our favorite parts about the wedding planning process! There are so many opportunities to get professional portraits done. Engagement photos, bridal portraits, some people even get mini sessions to get their pets involved! The most popular question almost everyone has, however, is "where can we take pictures?" There are SO many beautiful locations throughout our gorgeous city of Houston, Texas. Springtime is also one of the best times for photos. Who doesn't love blooming flowers?? Here are some of our favorite spots for photoshoots in Houston!
Your Wedding Venue
If you have already picked a venue for your wedding, many times the venue includes taking your engagement or bridal pictures there also. Be sure to check with your venue, or you might have to pay an extra fee for a photo session. Your venue is generally already a perfect spot. You probably are already in love with the scenery or the aesthetic (hopefully, since you picked it!).
There are already also generally many spots for beautiful photo opportunities. The only downside to this option is having your engagement or bridal photos being in the same place as your wedding day photos. It is a good idea to plan ahead so that you aren't taking the same shots, just in wedding day clothes.
Graffiti Walls in Houston
One of the things Houston is known for is street art. There are beautiful murals all over this massive city that can make for beautiful or interesting backdrops. There are murals ranging from Houston-centric things such as the Astros, or other Houston icons and also plenty of abstract art if that is more of your vibe.
Rooftop Locations
Along with street art, Houston is also known for its architecture and beautiful skyline. One of the easiest ways to get one of these impressive shots is the top level of parking garages. Be sure you are far enough away from the city to get the full skyline in the background.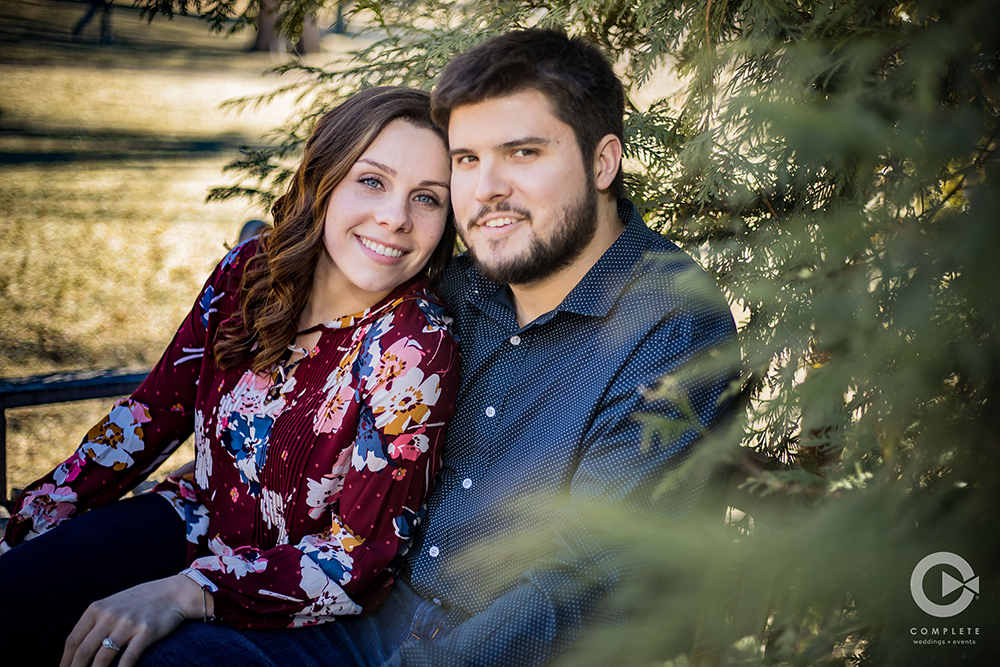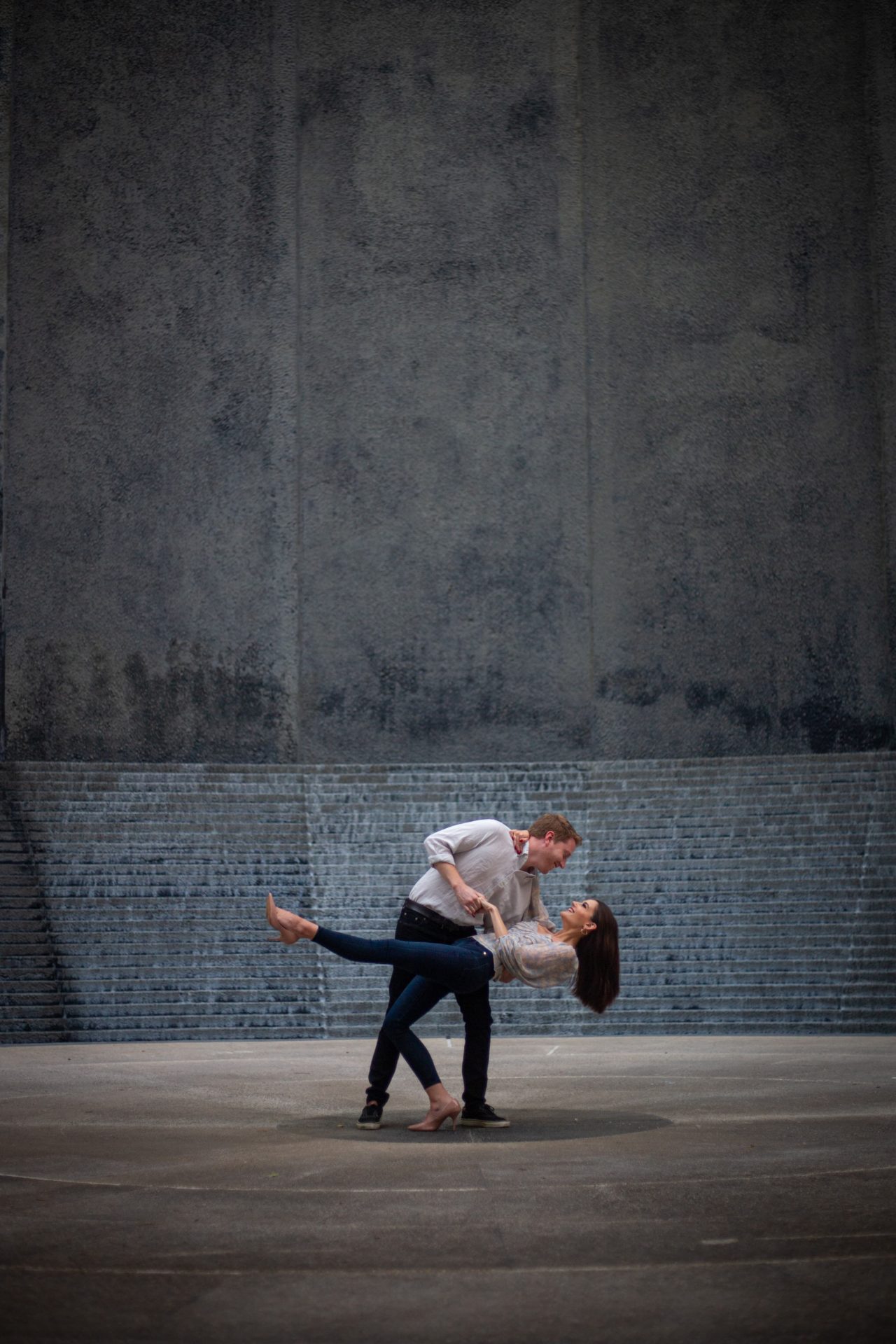 Museum District
The Museum District in Houston is FULL of amazing places to take engagement or wedding photos. There are tons of gorgeous buildings and green spots that make for incredible photo backdrops. Some places might have a fee to take pictures in, but spots such as the Menil Collection are beautiful and free.
Hines Waterwall Park
Probably the most iconic and popular Houston photography spot is Hines Waterwall Park. This park features a massive wall with a waterfall that is as impressive as it sounds. It also makes for stunning dramatic photographs. There are also plenty of trees and green spaces, making it a great spot to get many different shots.
As we said, it is one of the most popular photo spots in Houston, so you may have to wait a little bit for your turn in front of the wall. The pictures are well worth it in our opinion.
Discovery Green
Discovery Green is another place in Houston with many different backdrops! There are sculptures, water features, gardens, and murals everywhere for so many options. No matter what type of vibe you are going for, there is a spot here for amazing portraits.
Be sure you check for public events before visiting. The park can get crowded and become semi-difficult to take good pictures in if you happen to be there on the same day they are having an event or festival.
Complete Weddings + Events Houston, Texas
If you're still looking for a photographer for your event or portrait session, we can help out! Also, check out our post on engagement session prep for more about being ready to take pictures! Complete Weddings + Events is Houston's leading provider of DJ, Photo, Video, Uplighting, Photo Booth, and Coordination services. Contact us today!