Whether it was your college town, hometown, or just a special city you've fallen in love with, your heart might be set on getting married in a town you no longer live in or you've only visited before. The bustling city could be appealing, or maybe it's the town's remoteness and bright, twinkling stars at night, your romantic location can be the spot where you tie the knot! Planning a wedding with no local family in the area can sound ambitious. However, getting married in this town you love is completely achievable!
Planning Your Out-of-Town Wedding with No Local Family
Get Referrals from Local Vendors
While preparing to reserve your wedding vendors, gather as much advice as you can from them. Pick their brain on any questions about the area you may have. Get local vendors' suggestions on other wedding vendors they've worked well with that offer services you haven't booked yet. These venue managers, photographers, caterers, decorators, and DJs most likely work multiple events in the area each month and can help give you tips or a perspective you might not find from searching online.
Utilize Technology
When distance is in the way, technology is your friend! When scheduling appointments with your vendors, ask if you can set up a video call on Zoom, FaceTime, or another video chat app they may prefer. You will gain a face to the name and benefit from the visual cues (and smiles!) to help you feel more familiar with your wedding day vendor partner. You'll feel that much more friendly and familiar when you can finally meet them!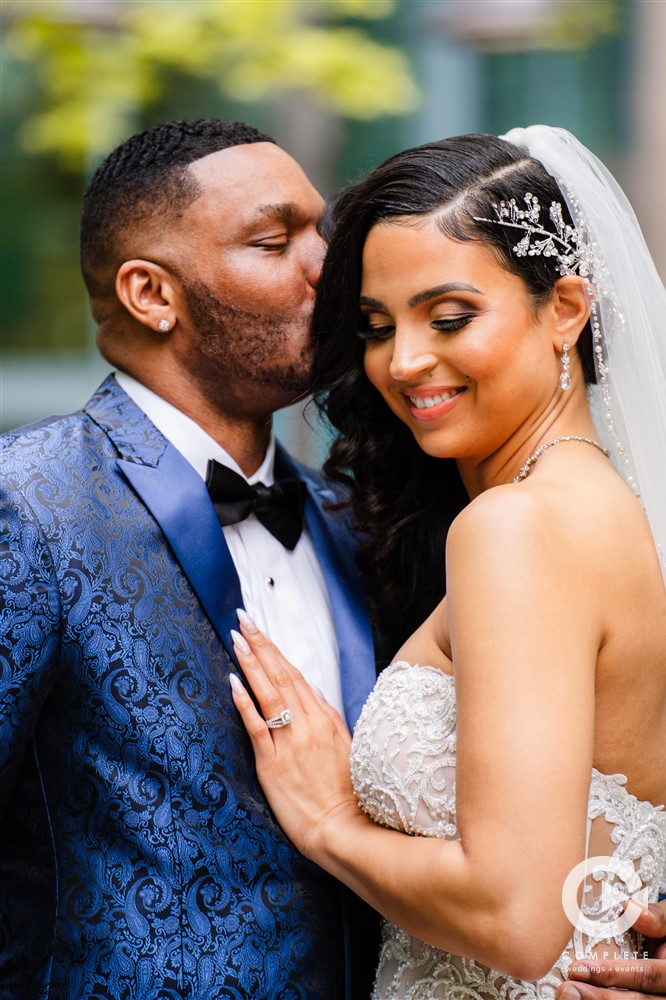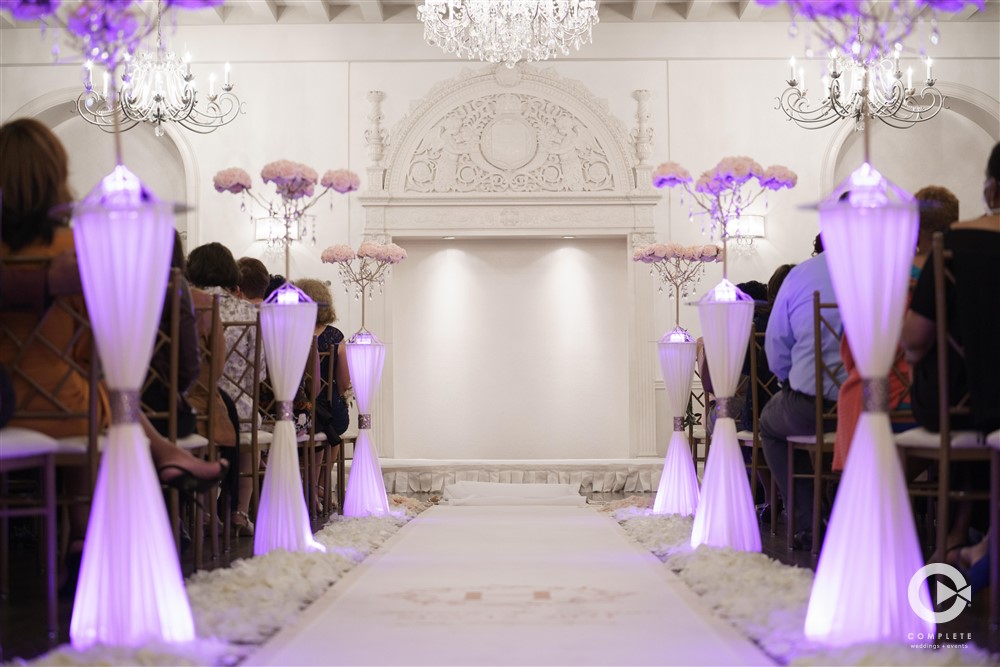 Send Save The Dates Earlier
Typically save the dates are sent around 5-8 months before the wedding. (Regular wedding invites sent 6-8 weeks before.) With a wedding with no local family or friends in town that nearly everyone has to travel for, it's better to send your save the dates on the earlier end of the suggestion, around 8 months before. We suggest sending them 8 or even 9 months ahead of time if the weekend is a holiday weekend, or if it's a busy time to travel to that location.
Keep Venues & Accommodations in One Area
Having a hotel block or two close to the venue will be essential for out-of-town weddings! But you'll also save you and guests some hassle if you can book your rehearsal dinner location, wedding venue, and hotel block all within walking distance or ideally the same area of town. If your hotel has a shuttle to the airport, even better! This will cut down on taxi, Uber, or Lyft costs for everyone!
Multiple Services to Make it Easy
Does fewer calls and contacts (plus more savings and services) sound splendid? Complete Weddings + Events offers multiple services to make it easy when wedding planning from near or far! View our locations at completewedo.com/locations and contact complete for information on our event services for your special day.