It's the best day of your life and one you want everyone to remember – your wedding day. Make this moment extra special and memorable by planning for all the senses: sound, sight, touch, smell, and taste. Considering these five senses will ensure your day is truly unforgettable.
1. Sound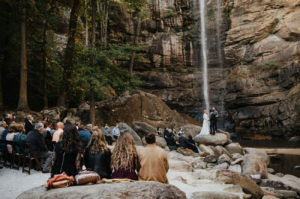 Close your eyes and imagine the moment. The chatter and laughter exchanged between friends and family. The notes from music filling the air. Birds chirping or the peaceful sounds of a waterfall backdrop. No matter how you envision your special day here in Greenville, put extra focus on audio that will complement the tone of this incredible event, whether it's vibrant brass horns to liven up the energy or gentle recordings of natural sounds for a beautiful ambiance throughout the day. Consider an Up-State spot near a waterfall to add natural sounds.
2. Touch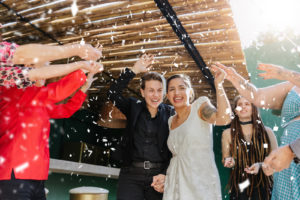 Planning an unforgettable South Carolina wedding requires a special touch. Your memories are stronger when we feel the moment. Leave your guests talking about your day for years to come by tossing the shoes if you're on the beach and enjoying the sand between your toes. This will make the mood more relaxing, plus your guests will have less to clean once it's time to leave. Consider having them toss feathers instead of bird seed. Also, consider the temperature of the room if the wedding is indoors. You'll need to make sure the thermostat is on the appropriate setting which could depend on the number of guests you've invited and the size of the room. Don't forget the fun in touch. Tossing the bouquet and garter are classic traditions, and wedding sparklers make for a perfect send-off for you and your new spouse. It's also a perfect touch for photos, lighting up the wedding glow and smiles all around.
3. Sight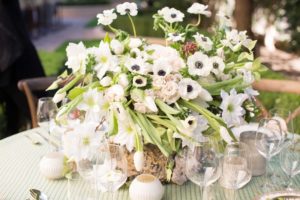 A beautiful setting is essential for the big day. First things first: Choose a venue that suits you and your spouse-to-be. Maybe it's near the mountains, overlooking the valley, or inside one of the many historic plantations here in the Up-State. Add color with centerpieces filled with local flowers such as Yellow Jessamine or Azaleas. Since these flowers are native to Greenville, they're inexpensive and easy to find.
Extravagant decorations are great if you love a variety of details. But you don't have to go overboard if you're feeling something simple. Mood lighting can also go a long way, making the atmosphere warm and intimate.
4. Smell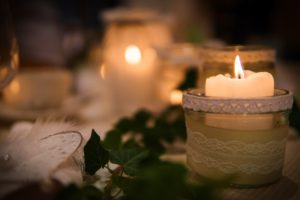 Our sense of smell is the most closely associated with memory. Those native flowers in your centerpieces should be sweet smelling, but not overpowering. Mexican petunias are a great choice. They have a pleasant aroma and are gentle on allergy sufferers.
Be careful about turning your guests off with foul odor. Make note of how the space smells if you decide to host your wedding in an indoor setting. An old, musty building or a ranch with a lot of horses can be especially off-putting for the nose. You can mitigate some smells by adding scented candles to each table for a beautiful aroma. Flowers like sweet pea and lilac will add a mild refreshing scent to the air while improving the look of a memorable day.
5. Taste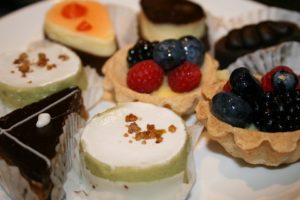 This one's a no-brainer. Stay away from those "rubber chicken" dinners.  Always test the menu before having it prepared for all your guests. Whatever you serve is up to you – whether that's a variety of classic family recipes or light hors d'oeuvres crafted by your caterer. Make sure the food is delightful and consider any allergies your guests may have.  Top it off with a dessert buffet in addition to the wedding cake. There's nothing like a sweet ending to have everyone remember your happy beginning.