Sometimes big weddings can be too much, overwhelming, and a lot to manage. Deciding on a smaller intimate wedding allows for flexibility and freedom. However, like all weddings, they may come with a few challenges. We will be reviewing tips and tricks to make planning your small intimate wedding a big success!
Venues & Capacity
When it comes to a wedding with a guest list of fewer than 50 people, you might think it's quite simple to find a wedding venue. Most venues are quite flexible, however, some venues and caterers require a minimum amount guests in order to operate.
Tip 1: Pick a venue & caterer that is fit for your party size.
Being a small wedding, you are at an advantage in finding unique spaces that are outside the realm of a wedding venue. Places like local bars, shops, and homes can make your wedding extra special. Imagine getting married and celebrating your wedding in a bookstore or a greenhouse. Lodges, inns, and hotels are excellent intimate spaces for you and your guests to party and spend the night.
Home Wedding
What's more intimate than the comfort of your own home? A backyard wedding can be really fun and relaxing. However, there are a few things to be aware of when planning a wedding at home:
Look into your neighborhood's/city's noise ordinance to prevent any noise complaints. If you are serving alcohol at your wedding, make sure you acquire an appropriate liquor license or a bartender with a license.
Tip 2: Decide the essentials for your wedding
If you don't want guests walking in through your house to use your restroom, get a portable bathroom facility; some nicer restrooms come with air conditioning. Be aware of parking and make sure there's enough space for everyone. If it's outside, consider a tent for your guests, followed by any tables, chairs, and dance floor.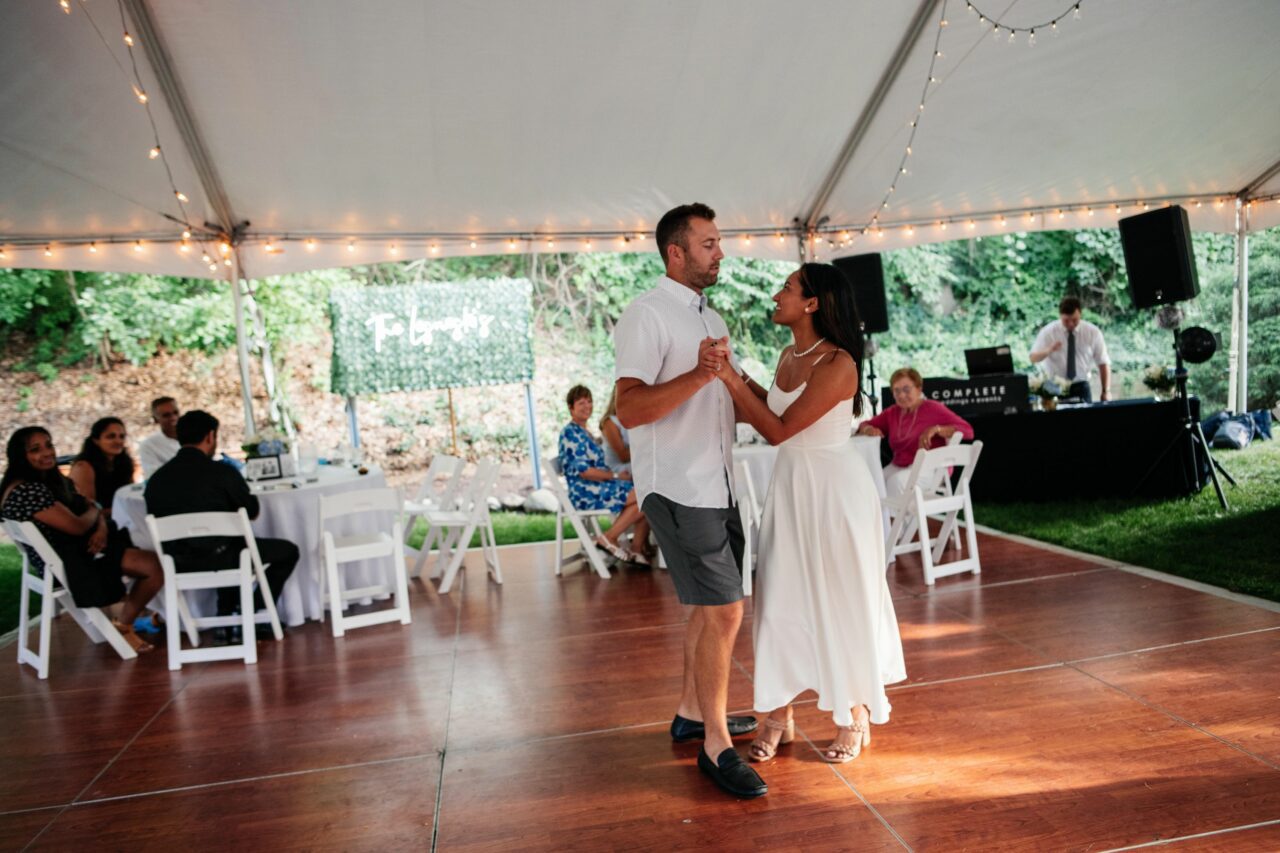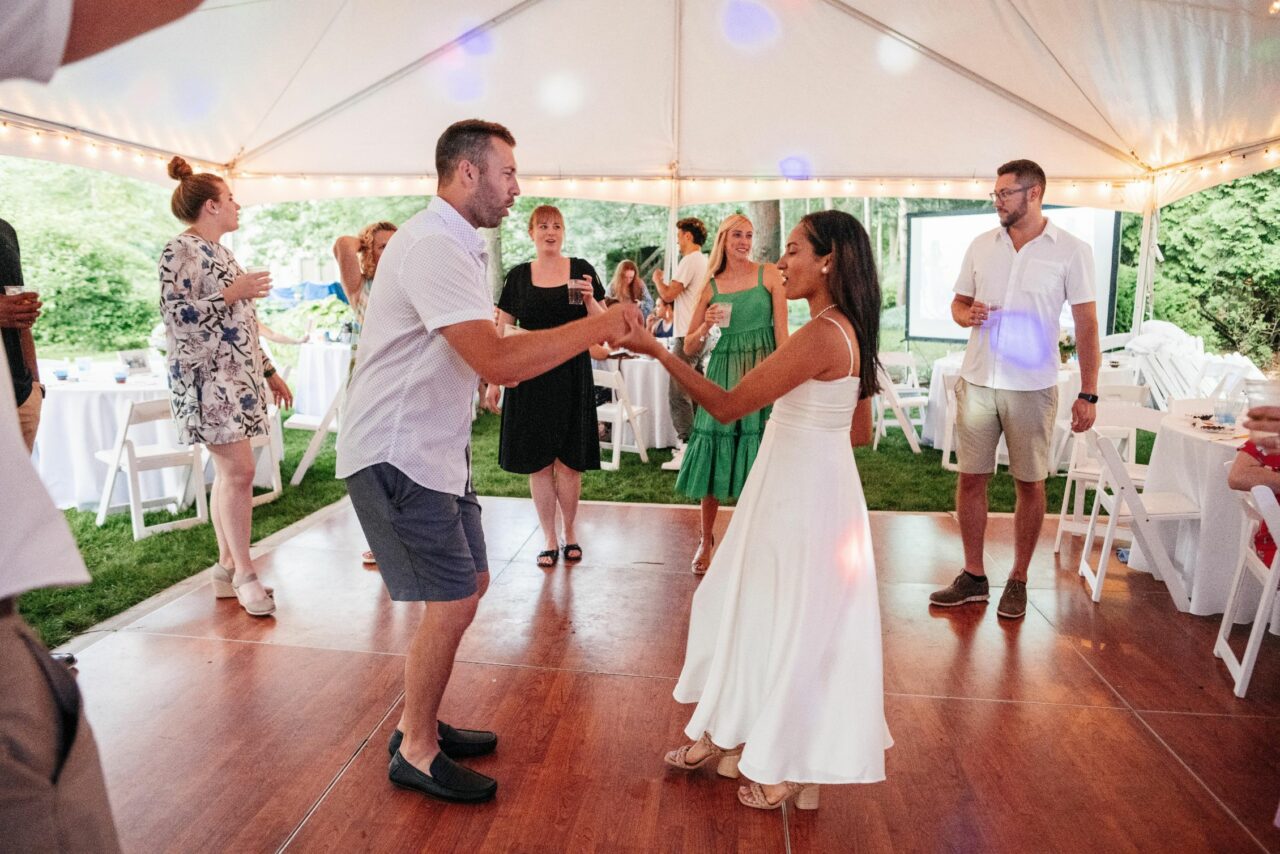 Budgeting
Like all weddings, budgeting can be stressful and difficult to plan out. A smaller party means fewer mouths to feed, fewer people draining your bar, and more money in your pocket. The question is, "What to do with the money you save?"
Tip 3: Evaluate quantity vs. quality
If you plan to have a small wedding in order to save money, determine what your essentials are for the event. Prioritize your budget towards what you need and not what you want.
Popular essentials are your caterer, entertainment, and photographer. Food and entertainment can make or break a wedding. No one wants a nasty meal or a cheesy DJ. Pick out a highly reviewed caterer and DJ with wedding experience.
When it comes to a photographer, they can make your engagement photos, save the dates, and RSVP's look amazing. Not to mention, they will be there to capture the life-changing event you'll look back on for the rest of your life.
Complete Weddings + Events Grand Rapids, MI | Photographers | Videographers | DJs | Photo Booth Rental | Coordination
For more tips and tricks, check out some of our other wedding inspiration blogs. Or contact us today to kickstart your wedding planning with our photography, videography, DJ, photo booth rental, and coordination services in Grand Rapids, MI.
There are also excellent nuggets of info on our social media: Facebook, Instagram, & Tiktok