Are you considering creating a website for your big day, but you just don't even know where to start?  Well, we are here to help you with all of your wedding website questions and concerns!
The 411 on Wedding Websites
What is a Wedding Website?
Wedding websites are sites where your guests can go to find all of the information about your big day! It is the best way to streamline communication between you and your guests!  Many people are now putting their website URLs on the paper invitations that they mail out to their guests!  Having the URL right on the invitation makes it easy for your friends and family to find the website to learn all about your wedding day!
How much is this going to cost?
The good news is NOTHING!  There are many wedding websites that allow you to create your own website for FREE!  We recommend checking out The Knot and WeddingWire, they have so much to offer! You can choose from many different designs, upload your own photos, and put in all of your information. You can even opt to lock your website and only allow people with a password to access it!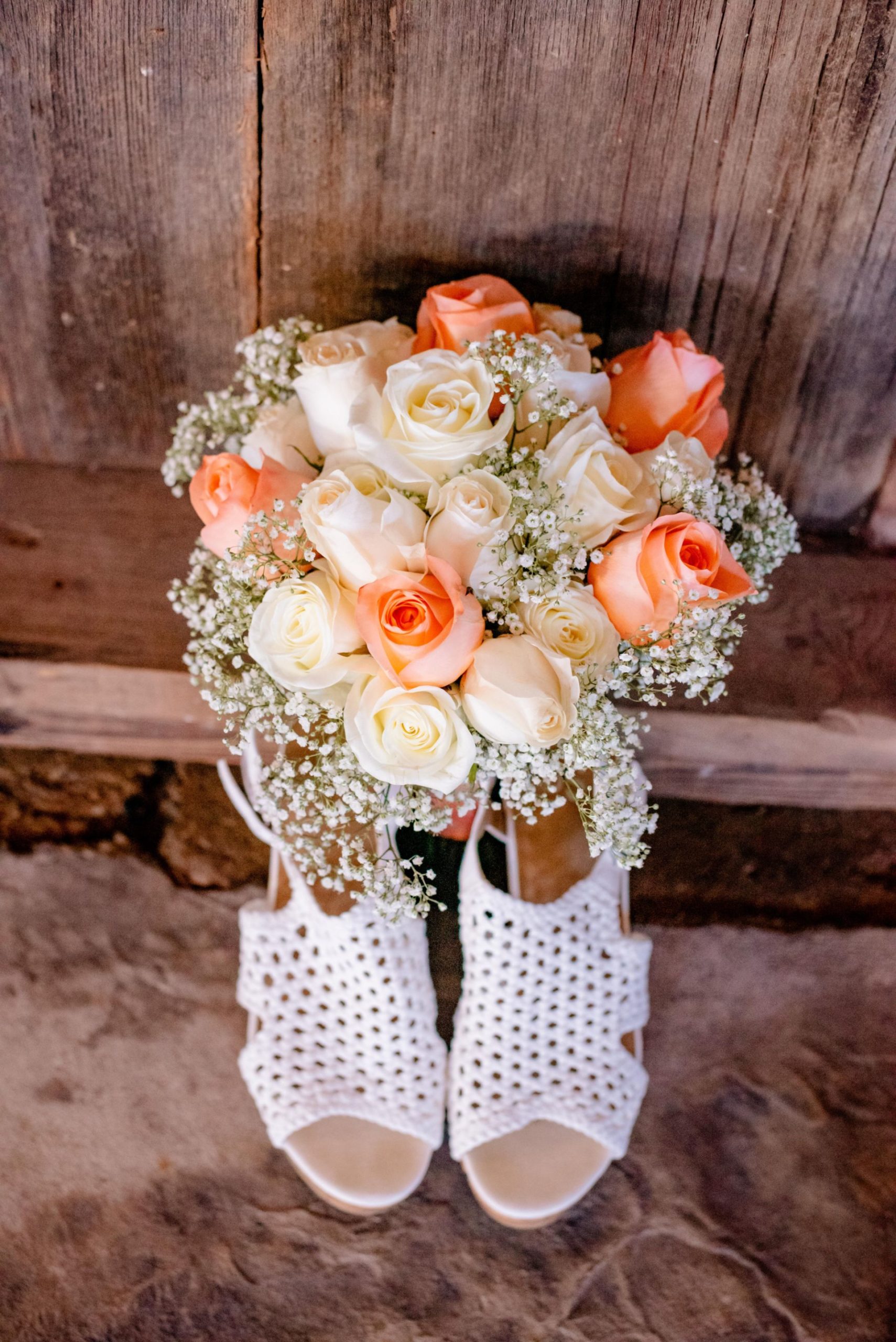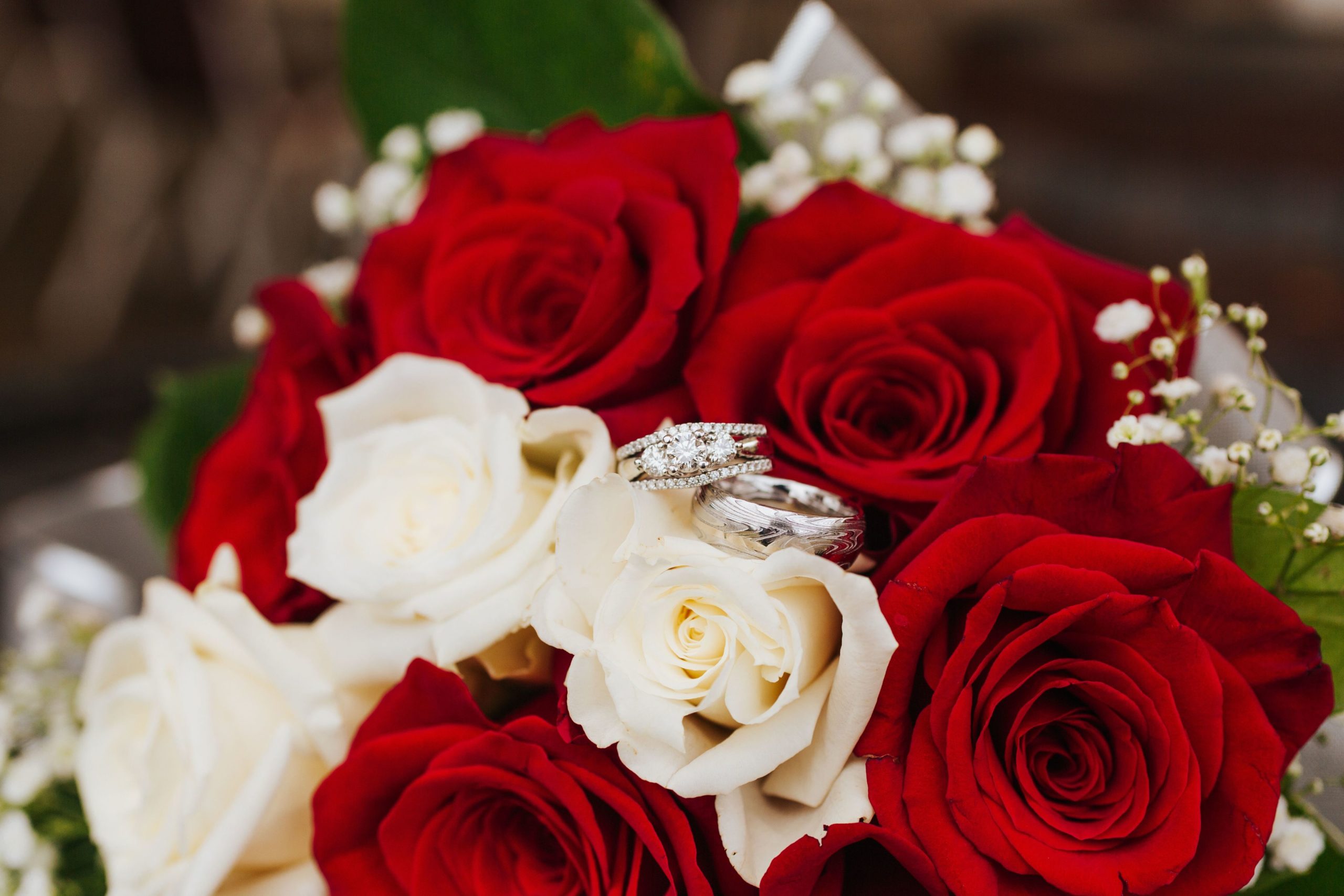 What should I include in my wedding website?
Wedding Day information:
Venue location and time
it is also a good idea to include a map to make it easier for your guests to navigate the area!
Accommodations
you could offer some hotel suggestions to your out of town guests who are looking to spend the night.  It is also a good idea to mention here if you have a specific hotel already booked with a wedding block for your guests to stay at!
Dress Code
make sure your guests know what they should be wearing at your wedding, whether that is black tie, dressy casual, white tie, island look, etc. it is good for your guests to know what you are expecting them to wear
Important Info:
Registry
Include a link to your wedding registry or honeymoon registry.  This will save those awkward conversations of what gifts your guests should bring/send you!
RSVP
Some wedding couples are opting out of mail RSVPs and are opting in for electronic RSVPs. Have your guests RSVP, choose a menu option, and provide a headcount all online. This will also save you time on organizing RSVPs because they will all be stored online. Make sure you also include the date that the RSVP needs to be in by!  Most caterers need a final headcount at least a few weeks before the wedding.
Extra fun information:
Your love story
This is our favorite part of a wedding website!  This is your chance to tell everyone all about your special someone and your magical love story!
Wedding Party 
Introduce the wedding party to your guests!  Adding pictures and how you met the people in your wedding party will really make your guests feel more involved and more connected to your wedding!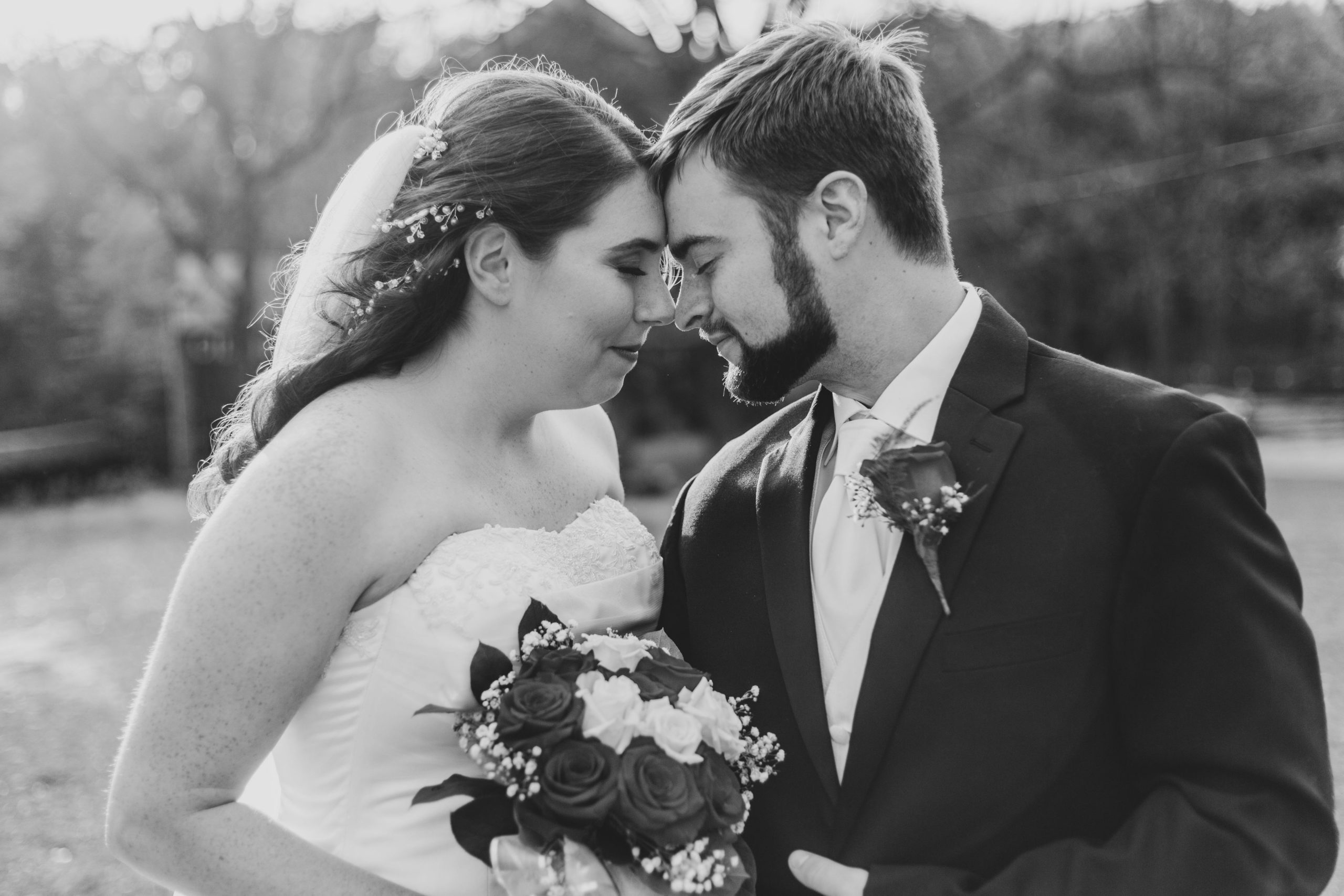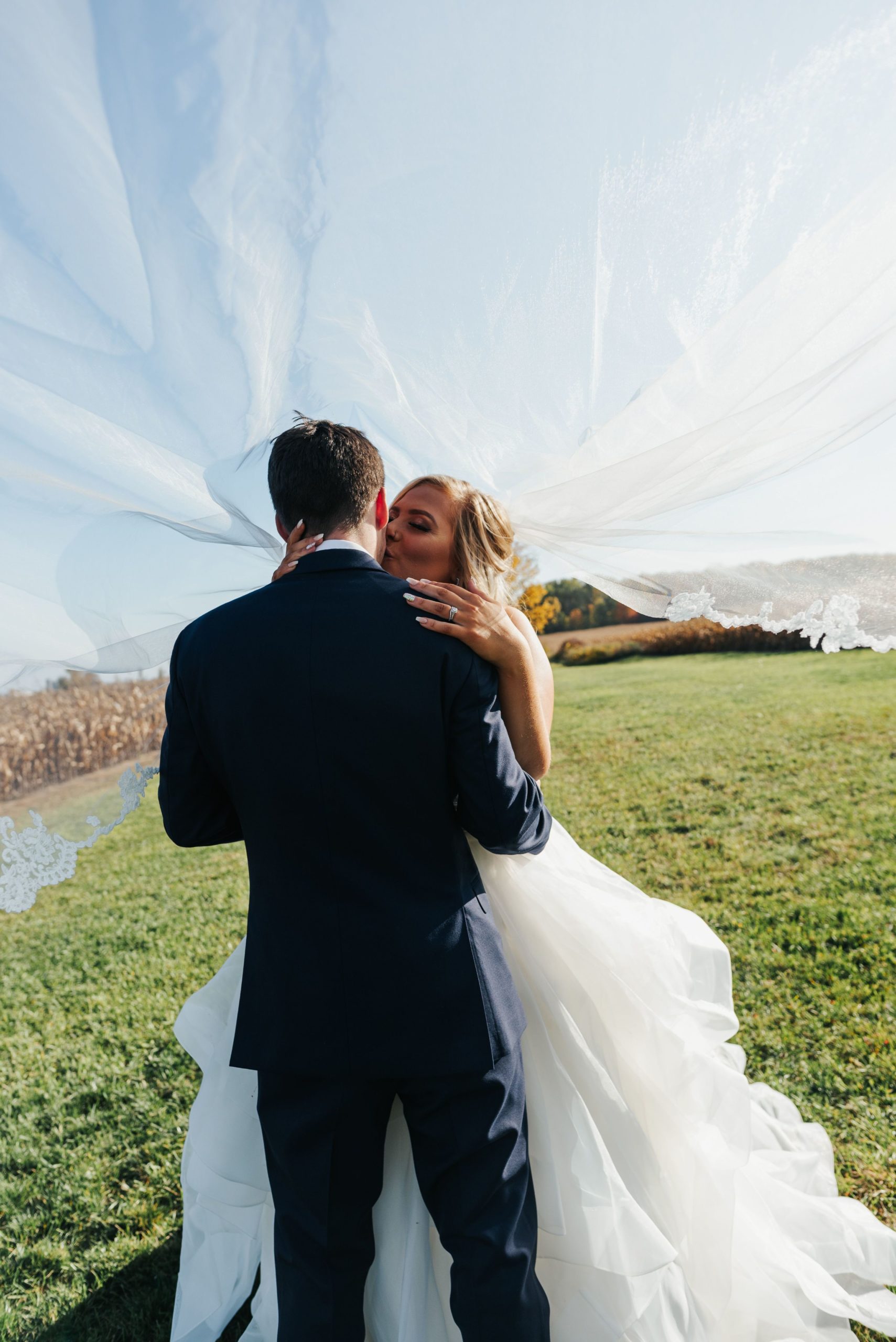 Wedding Websites FAQ's
Take a look at some of the most popular questions that guests tend to ask (along with some tips on how to answer these questions!)
What will the weather be like?
Let your out of town guests know what the weather will be like during the time of the wedding.  Advise them to bring a jacket, umbrella, etc.
Is the ceremony and reception at the same location?
Make sure your guests know the locations for everything that is happening, and if there will be transportation provided for them.  If everything is all at the same place, perfect!  Just let them know so they are aware beforehand!
Will this be an indoor wedding or an outdoor wedding?
This is always a good question to answer because then your guests can plan accordingly!  They might need to bring sunscreen or different shoes.
What happens after the ceremony?
It is important to let your guests know how the night will go, just so there is no confusion!  If the guests need to kill a few hours between the ceremony and reception, let them know of fun things they can do around the area!  Or, if you are having cocktail hour follow immediately after the ceremony, let your guests know that they can go right into ordering drinks and appetizers!
Where do I park at the venue?
Let your guests know where to park, if there is a valet service, whether or not parking is limited, and how much they should expect to pay for parking.
What time should I arrive?
It is usually a good idea to have your guests arrive about an hour before the ceremony starts, just so they can stick to the timeline that they have created!
Are kids welcome?
This can be a delicate issue to deal with, but just be honest with your guests!  If you do not want kids at your wedding, that is totally fine, it is YOUR day after all!  But, this is a good thing to mention on your website, just so your guests can plan ahead for a sitter!
Can I bring a date?
The best way to approach this question is to either put on your website that no one is allowed to bring a plus one, or if their invitation says they can bring a plus one, then they are allowed to do that!  This is important for the caterer to know exactly how many people you are expecting, and if everyone ends up bringing a plus one, you could have a real problem on your hands!
Will food and drinks be served?  What kind of food? Will there be vegetarian options?
Notify your guests ahead of time if food and drinks will be served.  Let them know if there will be an open bar or cash bar.  Also, let them know if there will only be appetizers, or if the meal will be plated/buffet style.
Will transportation be provided to/from the hotel?
May I take the centerpieces/flowers home as a souvenir?
You don't want anything to go to waste, so if you want to give away your decorations at the end of the night, let your guests know, so they can just take it instead of asking you at the end of the night!
Are the ceremony and reception locations wheelchair accessible?
Inform your guests of the accessibility of the area.
Can I take pictures and post on social media?
You can tell your guests that they are more than welcome to take photos, but they just need to make sure they are not in your photographer's way.  You have to pay for that professional to be taking photos, and you don't want a bunch of pictures of people holding phones up!
If you have a hashtag you want your guests to use, let them know what that is so they can use it!
I still have questions, how can I contact you?
Make sure you put down a good way for people to contact you if they have further questions!
Now that you are an expert on everything wedding websites, you are ready to create yours!! Remember to have fun with it, it'll get your guests even more excited for the big day!!
Complete Wedding Event Services in Grand Rapids
If you're planning a wedding in Grand Rapids, then you've landed at the right place! Now that you've said YES! to spending your life together, you have some exciting decisions ahead. At Complete Weddings + Events planning, wedding events are what we do best.
Complete Weddings + Events is Grand Rapids' leading provider of event and wedding photography, videography, lighting, coordination, DJ services & photo booth rental.