Let's Recap 2022! What was your favorite moment of 2022? With an incredible year now set in the past, let's reflect on what made this year so fantastic. All of the joys of getting engaged to the monumental ceremony to the grand reception. We will be talking about popular trends of this year, as well as a few shout-outs to our amazing staff!
Engagements
We had quite a few engagement photo sessions at the start of our year. Love was in the air and Complete Weddings + Events Grand Rapids photographers were so happy to capture it all. Winter weather in early 2022 sometimes required a little bit of layering with some creative ways to keep cozy.
Weddings
This year was one of our biggest years for weddings! Let's recap 2022 from Jan. 1st to Dec. 31st. We attended a total of 452 events. 340 of those events were weddings. That's nearly a wedding every day of the year, that's a lot of flowers to fix and cake to swallow.
Popular Wedding Colors Spring of 2022
Pastels
Popular Wedding Colors Summer of 2022
Light Blue/Green
Popular Wedding Colors Fall of 2022
Red/Terracotta
Popular Wedding Colors Winter of 2022
Navy/Black
Popular Dessert of 2022
Cupcakes
Wedding Activity Comeback of 2022
Shoe Game
Wedding and Event Venues
There were so many venues that we attended this year! Being based in Grand Rapids, we've traveled all the way up to Traverse City and all the way down to Sturgis for weddings. We've also revisited many of our preferred venues. Here are some of our more frequent venues for this year's recap 2022:
VENUES WE WERE AT THE MOST IN 2022
1st palace: Bengel Wildlife Center 
2nd Place: Eagle Eye & Hawk Hollow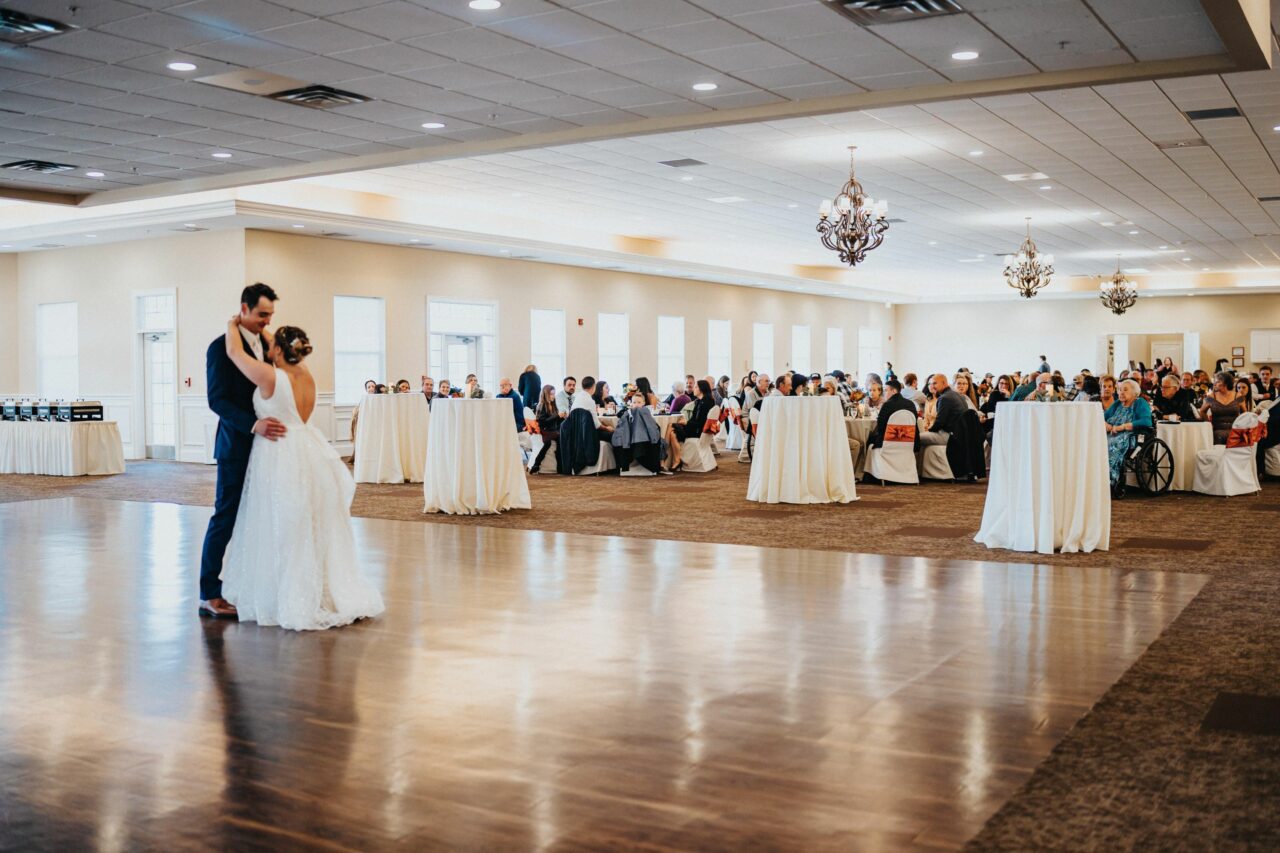 3rd Place (3 way tie): Bowens Mills, The Cheney Place, Venue 3Two
Honorable Mentions
The Ballroom at McKay Tower, Bay Pointe Inn & Woods, Railside Golf Club (Union Pavilion)
Bissell Tree House at John Ball Zoo, Downtown Market, Goei Center, New Vintage Place
Music
Our signature Grand Rapids DJs attended over 338 events and totaled over 100,000 minutes of music played this year! With so much music played, what was the most popular music of 2022?
Most Popular Genre of 2022
Classic Rock
Most Played Artist of 2022
Ed Sheeran
Most Played Song of 2022
"Uptown Funk" by Bruno Mars
COMPLETE AWARDS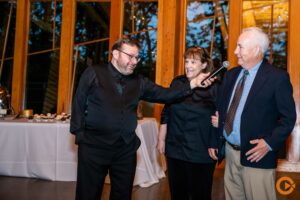 DJ OF THE YEAR 2022
Steve Ralph
This is Steve's 6th time winning this award. Steve has worked for Complete Weddings + Events for over 30 years. His passion and dedication to good customer service rightfully earned him this award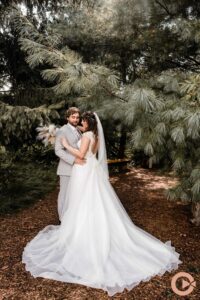 PHOTO OF THE YEAR 2022
Rachael Gage
This is Rachaels 2nd time winning this award. Her unique aesthetic and clever framing earned her the popular vote for Photo of the Year. Rachael loves working with each of her brides & grooms to design the perfect vibe for their wedding. See for yourself, the photo that won her the rightful title:
EMPLOYEE(S) OF THE YEAR 2022
Rob & LaTarra Christensen
This year was special because the Employee of the Year 2022 award belonged to an incredible couple. Rob & LaTarra are married and have been an important part of our Complete team. Rob has been a DJ with us for many years and LaTarra has recently gained popularity as one of our photo booth operators. Together they are an unstoppable force, a dynamic duo, a pair that will make your day uniquely significant. They both embody all of what makes us Complete Weddings + Events.
Complete Weddings + Events Grand Rapids – Hire for 2023
If you choose to hire a professional, you can ask for package and pricing details for our services and view our event services on our website! Celebrate this new year right with the best!
Learn more about what we can provide at your special event!