Having a cake at your wedding is a long-standing tradition, along with the cutting of the cake. As couples continue to customize their weddings, foregoing certain traditions has become quite common. If you're looking to do something different and memorable (and maybe cake just isn't your thing), we've compiled some wedding desserts options to try at your own wedding, birthday, or event!
Donuts
A donut wall or display is the Instagram-worthy wedding treat your reception needs. It's one of the most beloved wedding desserts. Not only are wedding donuts easy to eat, but they're also easily customizable too. Get them iced in your wedding colors, or arrange them on an interactive wall with your monogram on it. Regardless of the way you display them, your guests will devour your wedding donuts.
Cupcakes
Cupcakes give you the flexibility to get creative with cake-and-icing combinations, allow you to offer several different flavor profiles while not costing you a fortune. They can also be displayed in creative ways!
Candy Bar
Love is sweet! Therefore making a candy bar the perfect addition to your wedding reception! Whether you pair it with other wedding desserts or let it shine on its own, guests will love creating a custom bag of their favorite sweets. (Psst: this can also serve as a wedding favor for your guests.)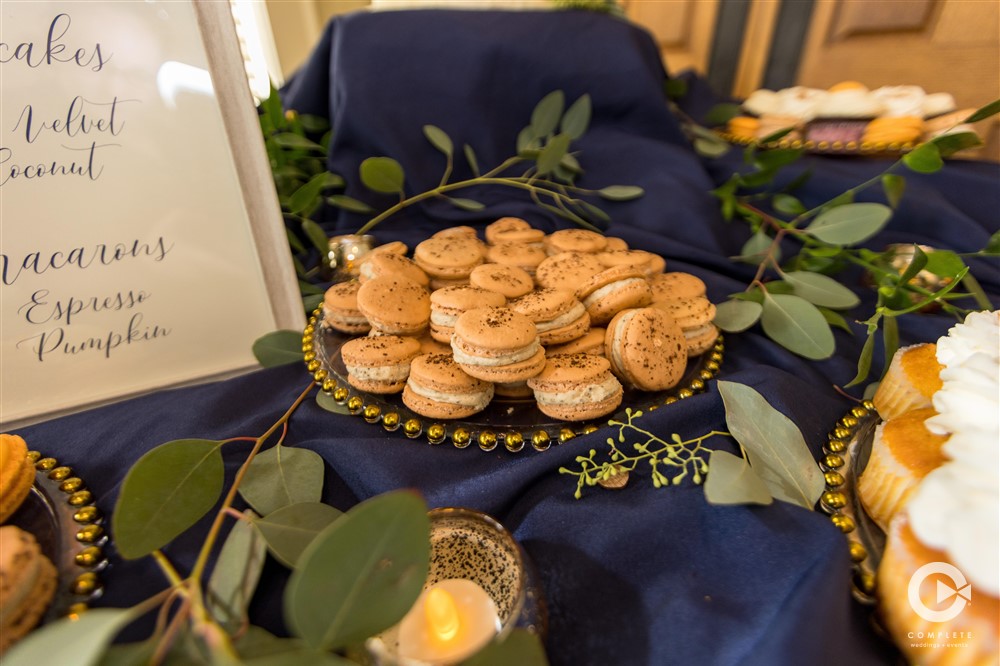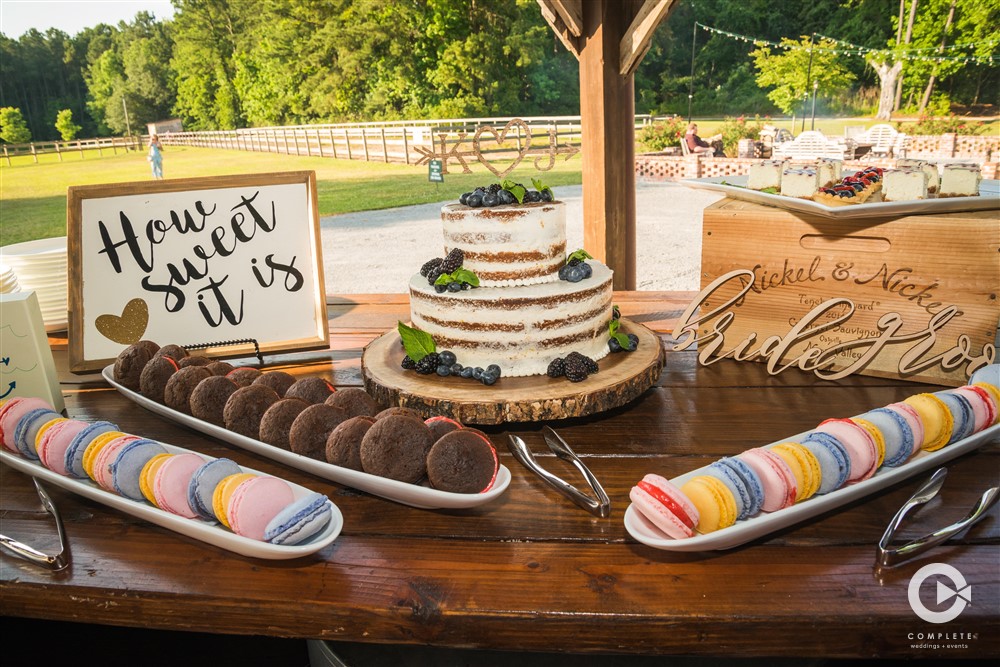 Cookies
From icing monograms to cut-out shapes, wedding cookies are a great way to satisfy your sweet tooth and add an element of personalization. Arrange them on a towering platter for the ultimate wow factor, or serve them with a shot of milk to fuel your nostalgia. No matter what way you like your cookies, they're a great wedding dessert idea for those who want to break with tradition. (Psst: me again…Cookies can also be used as your wedding favor!)
Macarons
They are one of the most elegant (and delicious) wedding desserts. Ask your local pastry chef to arrange them in the form of a cake as a nod to tradition, or get creative with your dessert table arrangements instead. No matter what option you choose, wedding macarons are sure to be a well-loved option at your reception.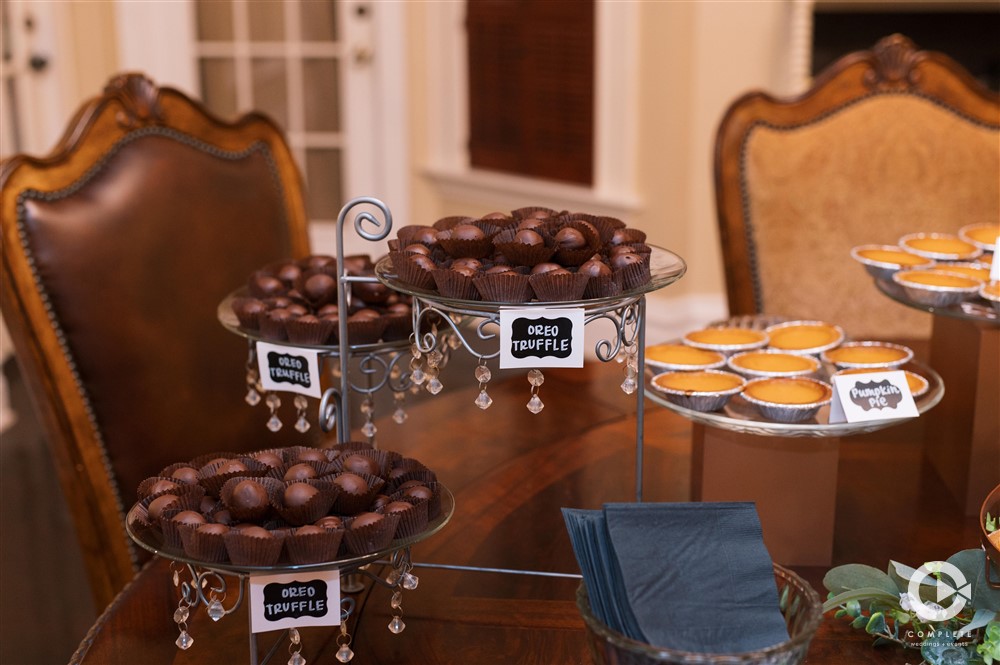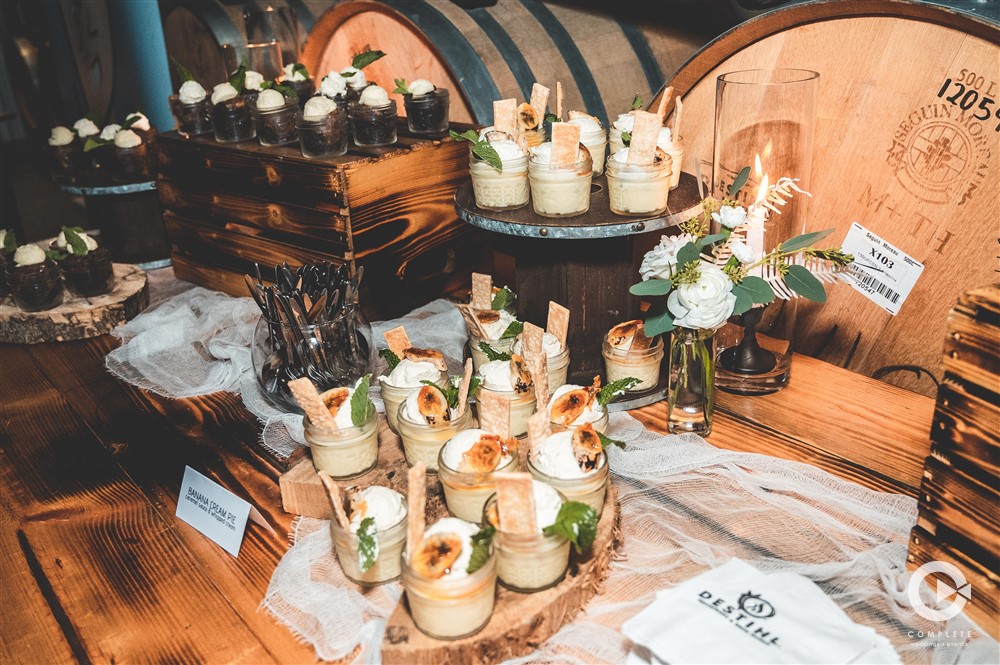 Pies
Ah. The American classic! If the idea of having to part ways with your favorite dessert just because it's your wedding sounds silly to you, look no further! You really can have pie at your wedding! The cutest versions we've seen are tiny bite-size pies made for guests. Again, this allows for a variety of flavors and cleanliness. The best of both worlds!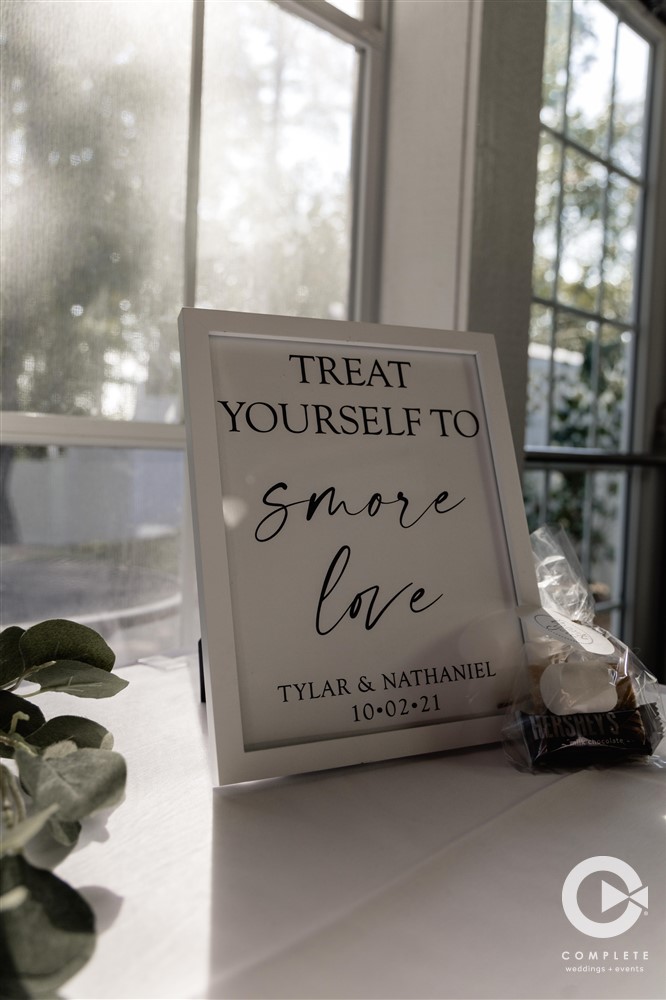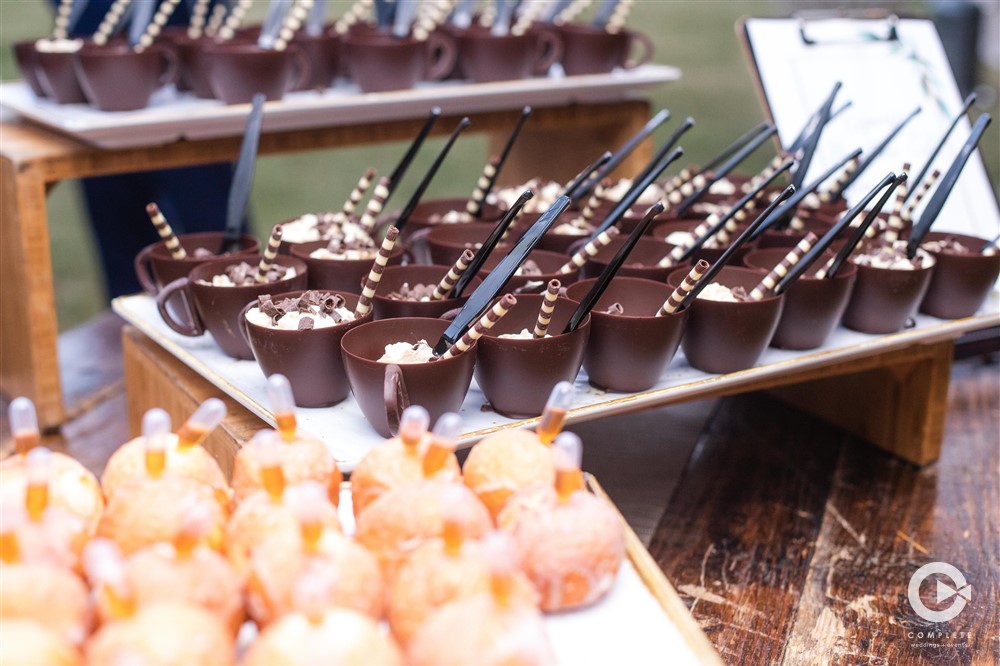 Cake Pops
If you like the idea of a wedding cake but want to give it a fresh upgrade, consider having wedding cake pops instead.  These inventive creations are a great option for couples who don't want to completely forgo tradition.
S'more Bar
Are you having an outdoor reception? Consider having a S'mores bar as an after-dinner activity. Give your guests the surprise of the night by offering a S'mores station. It's a treat that'll make everyone happy—after all, gooey marshmallow and melted chocolate is an iconic combo that's a crowd-pleaser. Ask your caterer about adding additional fun toppings like fresh fruits, peanut butter cups, etc…to really WOW your guests!
Complete Weddings + Events | Fort Myers FL
If you're looking to tie the knot or throw an epic event, you have come to the right place. Complete Weddings + Events Fort Myers will help you find the right event or wedding DJ, wedding photographer, and videographer to throw a phenomenal party. Naples, Cape Coral, Fort Myers leading provider of event and wedding photography, videography, lighting, DJ services & photo booth rental.
For more wedding inspiration and tips and tricks follow us on Instagram and like us on Facebook!