When it comes to weddings, your ceremony will be the most important part of your wedding day, after all.  Because your officiant is the one who creates and delivers the ceremony of your dreams.  Therefore, selecting the right officiant is important to deliver on your vision of your wedding ceremony.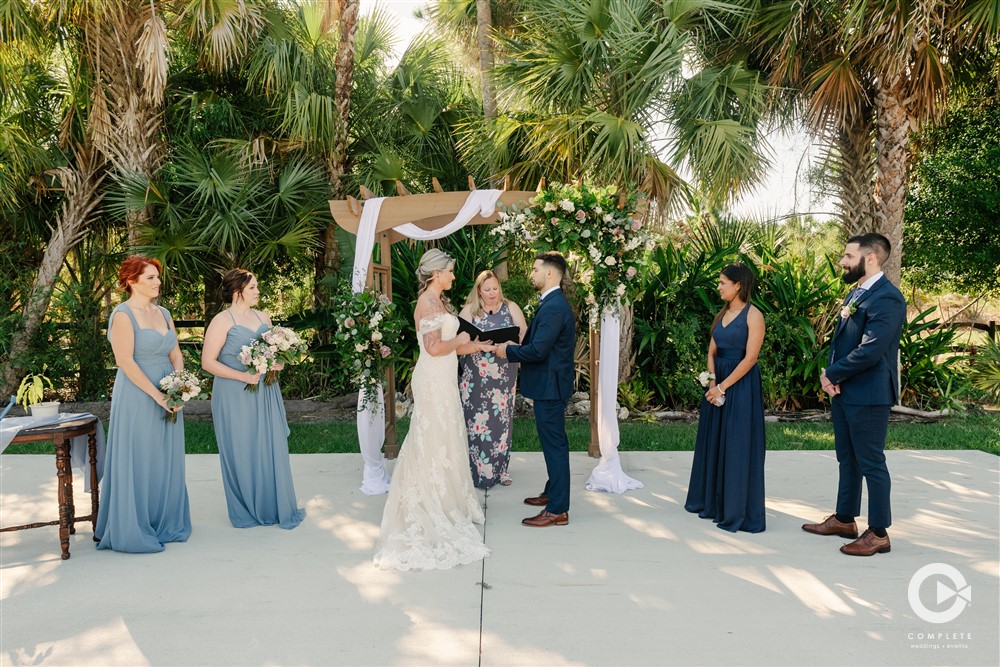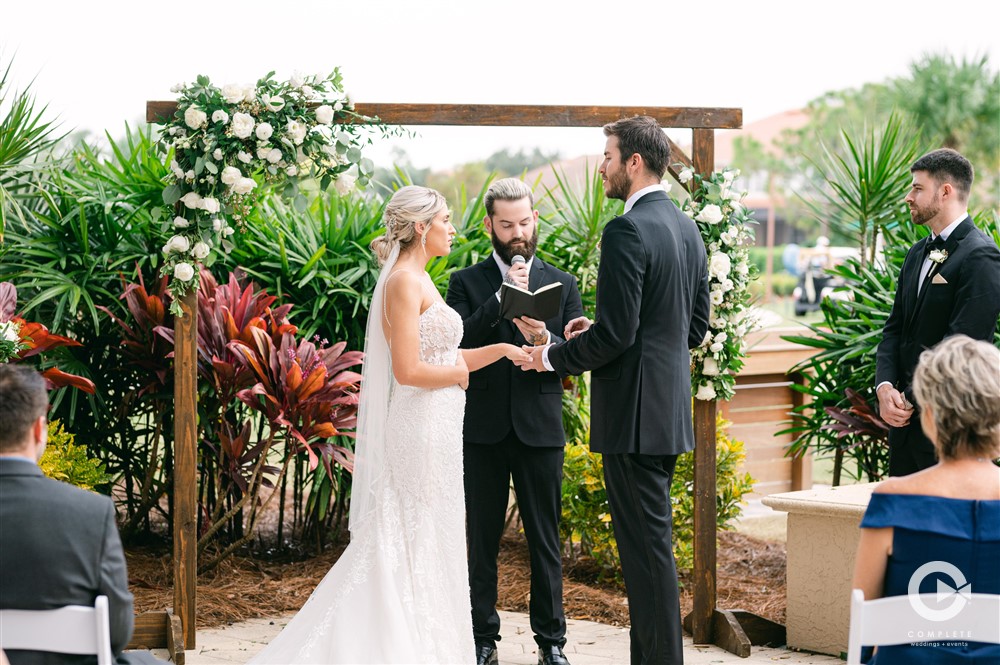 Who Can be a Wedding Officiant in Florida?
In the state of Florida, the following persons can perform a ceremony:
All regularly ordained ministers of the gospel, elders in communion with a church, or other ordained clergy.  Some ministries allow for someone to become ordained online.
Public notaries of the State of Florida.
Clerks of the Circuit Court
A minister who has been recognized in the manner required by the regulations of the respective denomination to perform marriage ceremonies.
All Florida judicial officers, including retired judicial officers.
"Quakers" or "Friends," may perform marriages in the manner and form used or practiced in their societies.
Captains of a ship, if the captain is a notary and the ship is in Florida waters, which is within three geographic miles from the coastline at the time of the ceremony.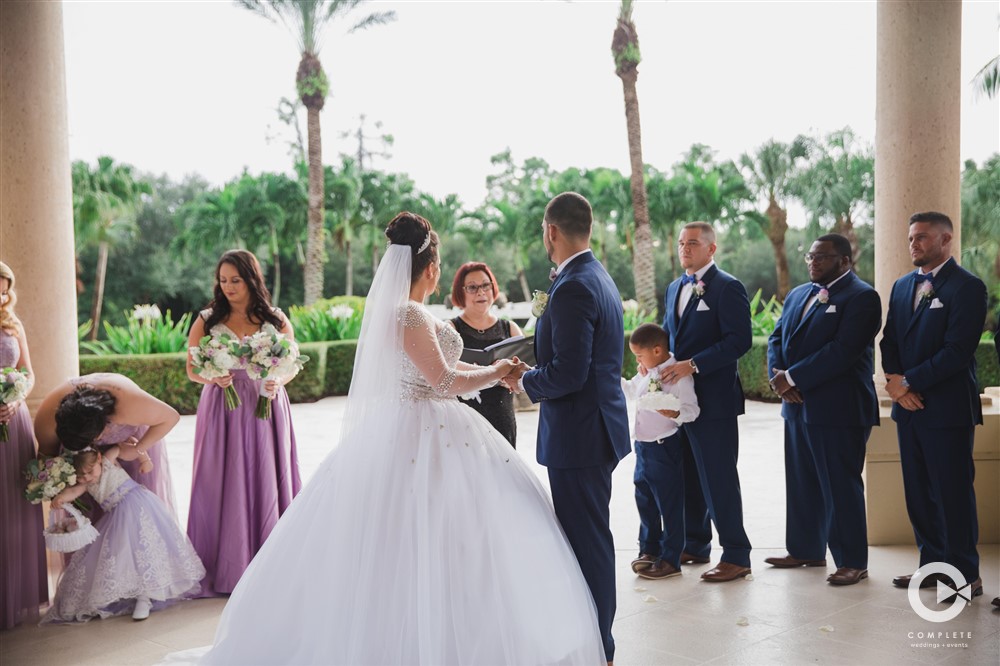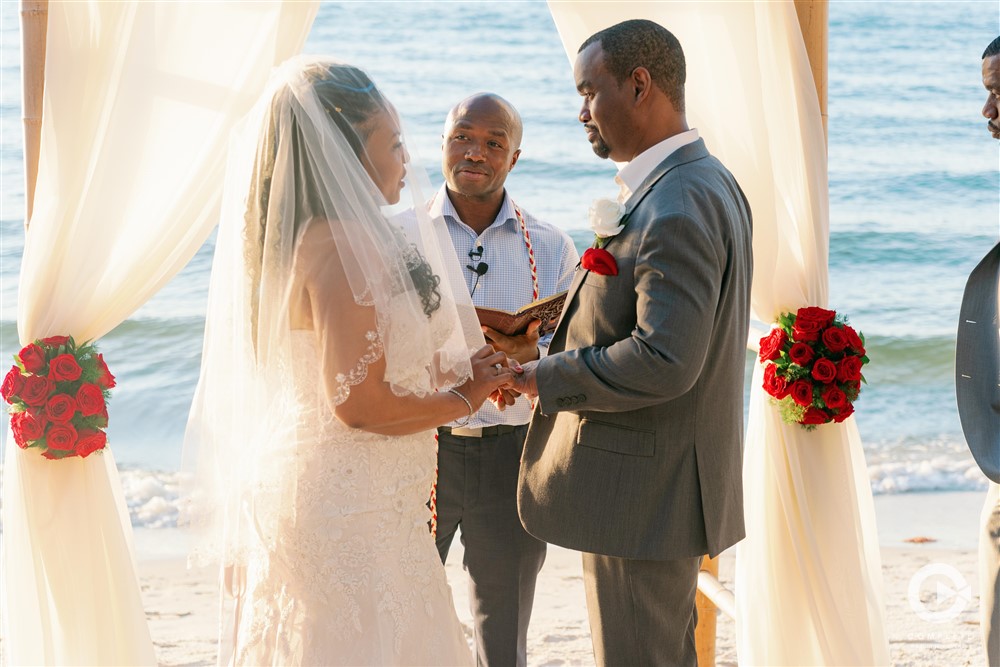 Questions to ask your wedding officiant…
Are you available on my wedding date?
Have you been to our venue?
What type of weddings have you officiated?
How will you be dressed for the ceremony?
How many weddings have you performed?
What is your ceremony style?
Do you require any pre-marital counseling or religious class?
What are your fees?
Do you have samples of ceremonies to show me? Will you provide us with the wording of our ceremony?
How much are we allowed to customize the ceremony?
Can you help me write my vows?
Will you participate in the rehearsal?
Can you do personalized rituals within the ceremony (rose ceremony, unity candle, or sand pouring)?
Are you available to provide the blessing before dinner at the reception?
What happens if you are late or sick?
Then it comes down to how do you both feel about this wedding officiant.  Discussing together the options above will help set you on your way to finding the right officiant for your wedding day.  Also check out some of our recommended officiants here: Recommended Partners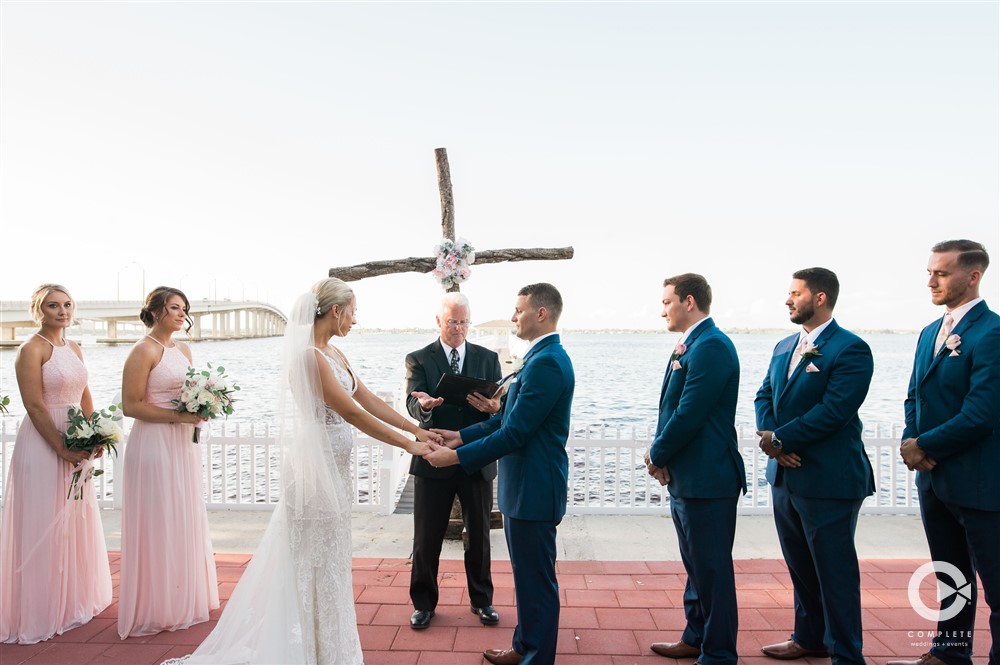 More about Complete Weddings + Events Fort Myers
Are you looking to tie the knot or throw an epic event? Well if so, you have come to the right place. Complete Weddings and Events will help you find the right event or wedding DJ, wedding photographer, and videographer to throw a phenomenal party.  Plus we have fun photo booths and lighting rentals to elevate your event and give you the type of unforgettable experience you're looking for. In addition to Naples, Cape Coral, & Fort Myers, we also serve Punta Gorda, Port Charlotte, Lehigh Acres, Bonita Springs, Estero, Fort Myers Beach, Sanibel Island, Captiva Island, & Marco Island.
When you party with Complete Weddings + Events Fort Myers, it's completely about you! Naples, Cape Coral, Fort Myers leading provider of event and wedding photography, videography, lighting, DJ services & photo booth rental.
For more fun wedding inspiration and tips and tricks you can like us on Facebook and follow us on Instagram!