Wedding rings can be SO hard to work with! Some photographers find the easiest way to pose a ring is to use the bouquet. Over time, the "ring shot" has become a traditional photo at most, if not all, weddings. Another difficult thing is when it comes to focus on quality. It can be extremely difficult for some photographers to capture this shot because they aren't able to direct their camera focus on the rings specifically. You can clearly tell when a ring is out of focus.
We have all seen a photo where the bouquet is beautiful and the rings are beautiful but the diamond is out of focus, or the focus is on the bouquet instead. It can take a seriously AWESOME shot and make it an extremely disappointing final image. Our biggest suggestion would be to check your image on the back of your camera prior to moving on! That is typically a good rule of thumb to keep in mind, especially for someone's wedding. Another suggestion would be to keep your ISO low in order to preserve the quality of the image of the diamond!
************************* Update ***********************
RIGHT Way to Pose your Ring
The wedding ring has been an important aspect of wedding ceremonies for many years. Your wedding ring is a symbol of your love for your partner, and having high-quality photos of the rings together completes the wedding photo-book. These up-close, high-definition shots of your rings present the opportunity for you to marvel over the beautifully intricate details you won't see day-to-day. Posing the rings together shows how they complement one another in the same way you and your partner do. Follow these steps to be sure your ring pictures are as elegant as the rings themselves.
Care For Your Rings
The best and most creative ring shots place your rings in precarious situations. Rather than risk dropping or losing them, keep some putty or wax on hand to help keep them in place while you snap your photos. Clear wax works best for this because it won't show up at all. Follow these instructions to keep your rings sparkling clean before and after the photoshoot!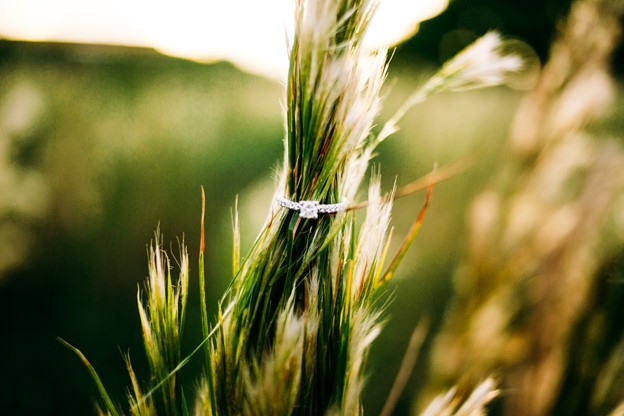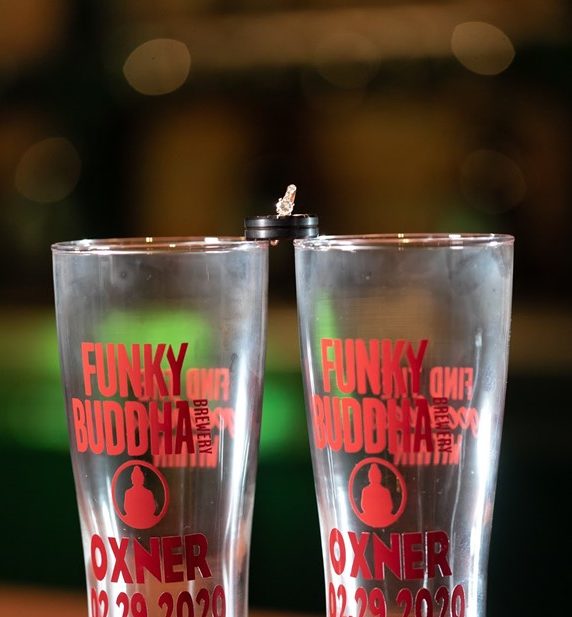 Make It Personal
Though smooth, mirrored surfaces yield simple and classy ring shots, bringing something personal to the frame makes the ring photos unique. Your ring pictures are indicative of your relationship with your partner, so include facets of your life together.  Avid hikers should include shots of the rings with their gear or boots; artists should include shots of their rings with their medium or pieces they've done. Whatever you and your partner share will be shown in these pictures, from legos to sports cars.
Tie It All Together
Take shots that show your rings with the other features of your wedding. Things like champagne flutes, invitations, flowers, and other decor are great props on which to set the scene for your rings. Including these items builds the story of your wedding day, showcasing your unique style. Create an image of your special day with the rings right at the center of it all.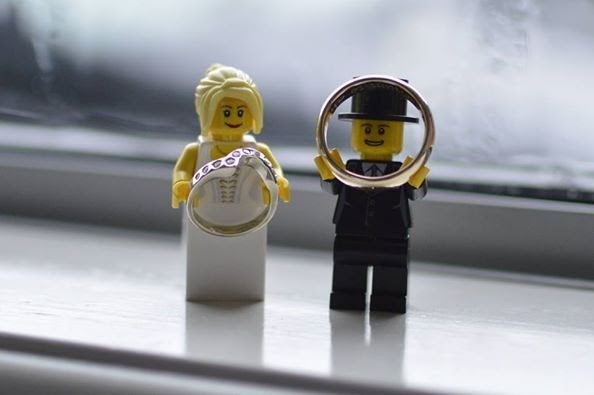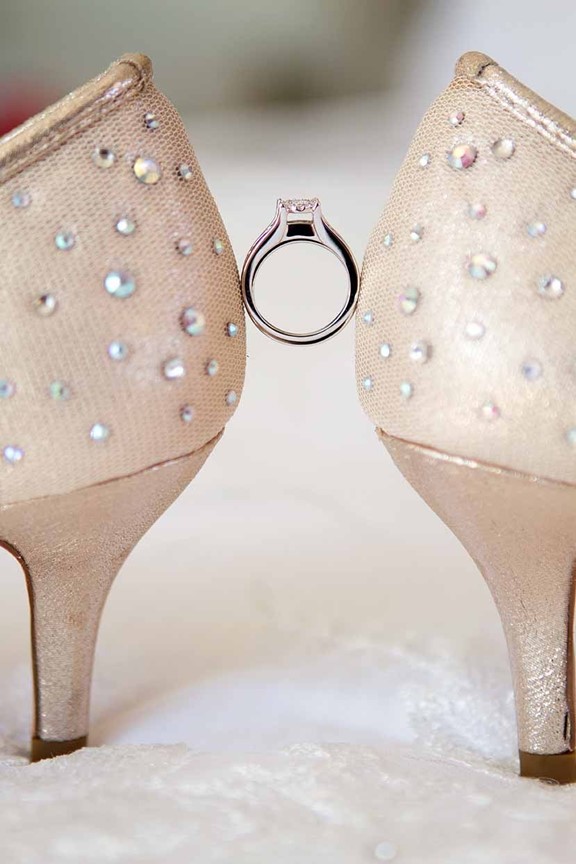 Be A Model
Your ring is going to spend most of its time on your finger, so you should strut your stuff and do a few pictures modeling it. Snap some classics, with the ring on your finger, holding hands or pinkies. Think outside the box and pose creatively. Place the ring in an elegant up-do to emphasize style and beauty.
Take A Ton Of Pictures
Take many ring photos during your shoot to get pictures that you're absolutely in love with. Don't risk only having a few that may be out of focus or have dim lighting. Play around with props and your setting to obtain photos that you'll want to come back to again and again. Dedicate time so you're not rushing and sacrificing quality.
Weddings go by fast – your photos will allow you to revisit the special day again and again. Choose a photographer who is highly skilled and will follow these tips. They'll understand your personal style and capture your wedding rings in classy, elegant, and highly unique ways, including your wedding decor and aspects from your life with your loved one.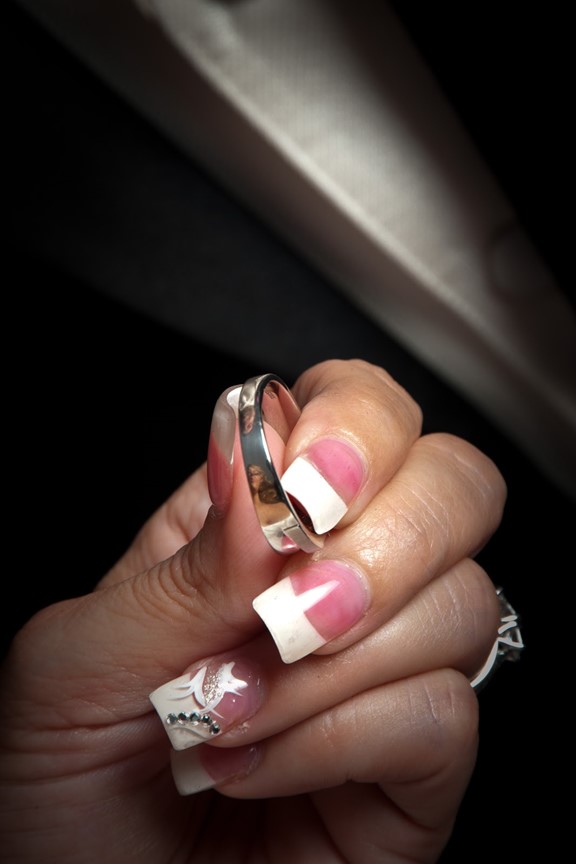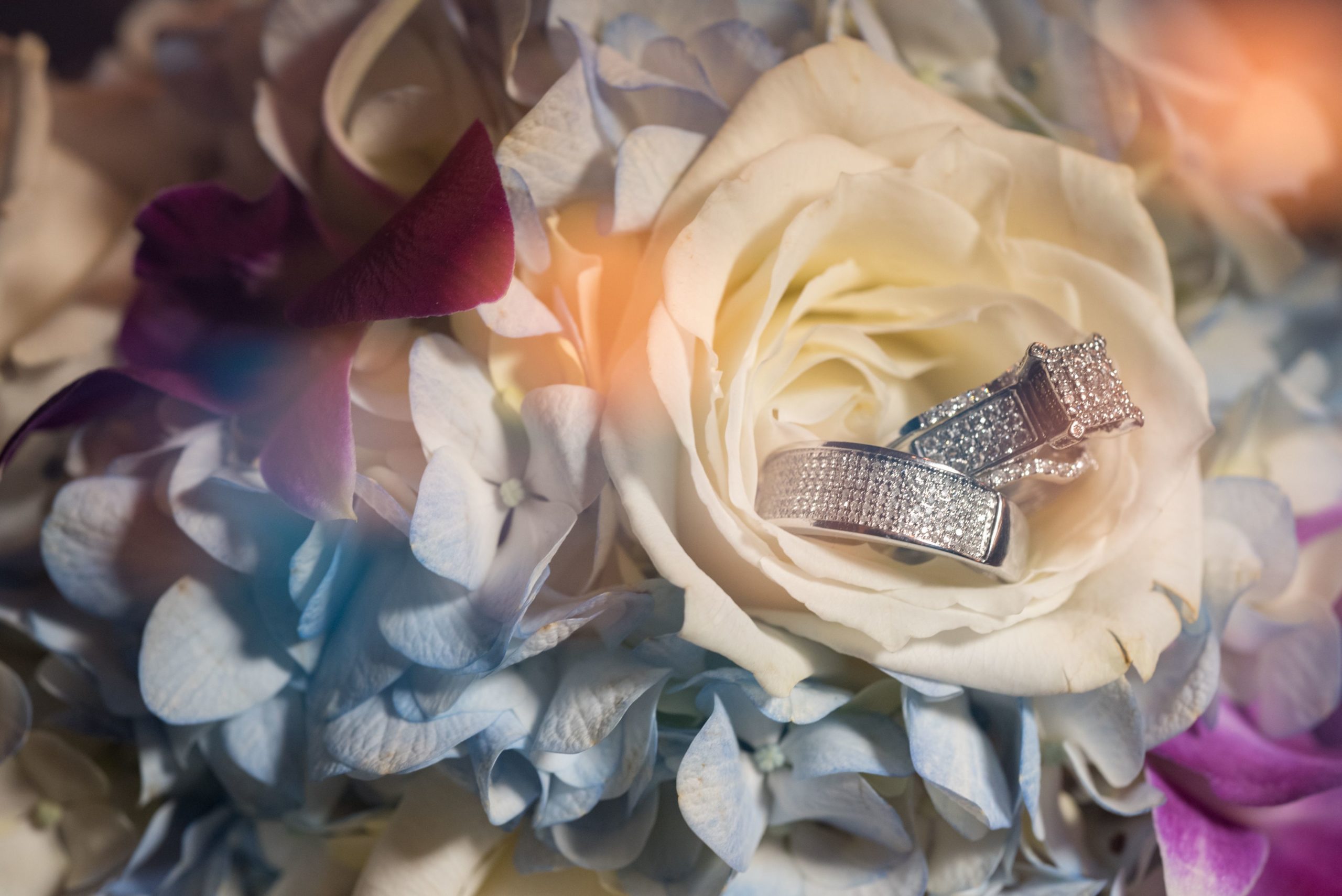 Complete Weddings + Events in Fort Lauderdale and South Florida Areas
If you're planning a wedding in Fort Lauderdale, FL, then you've landed at the right place! Now that you've said YES! to spending your life together, you have some exciting decisions ahead. At Complete Weddings + Events planning, wedding events are what we do best.  Complete Weddings + Events, Fort Lauderdale's leading provider of event and wedding photography, videography, lighting, DJ services & photo booth rental.