A wedding trend that has been around for a while is called the "First Look." The first look is where the couple shares a moment of seeing each other before the ceremony.
The First Look is contrary to the old tradition that is still followed today: the groom and bride are not allowed to see each other before the ceremony.  The majority of grooms typically still want to see their beloved brides walking down the aisle and see them at that very moment. However, this trend is becoming more popular in the wedding industry and we want to talk about the pros and cons of having a First Look.
First, look or not? Photographers & Videographers Answer
Ultimately it's your decision on whether you want to do a First Look or not.  We wanted to ask professional photographers and videographers some challenging questions about this tradition and share their answers with you.
Pros: Fort Lauderdale wedding photographers and videographers
Many videographers and photographers love the first look trend as it allows them to capture intimate moments that cannot be duplicated anywhere else.  It also helps them control lighting and poses, which allows them to present their best work to the couple.
Additionally, the first look helps many couples cope with the ceremony's stress, giving them time to be in the moment with each other.
Many clients say that doing a First Look affords the couple an opportunity to enjoy their cocktail hour without any hassle of taking all those pictures because they can take photos together and with the wedding party.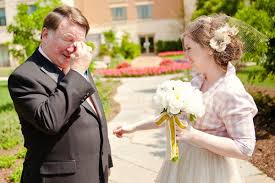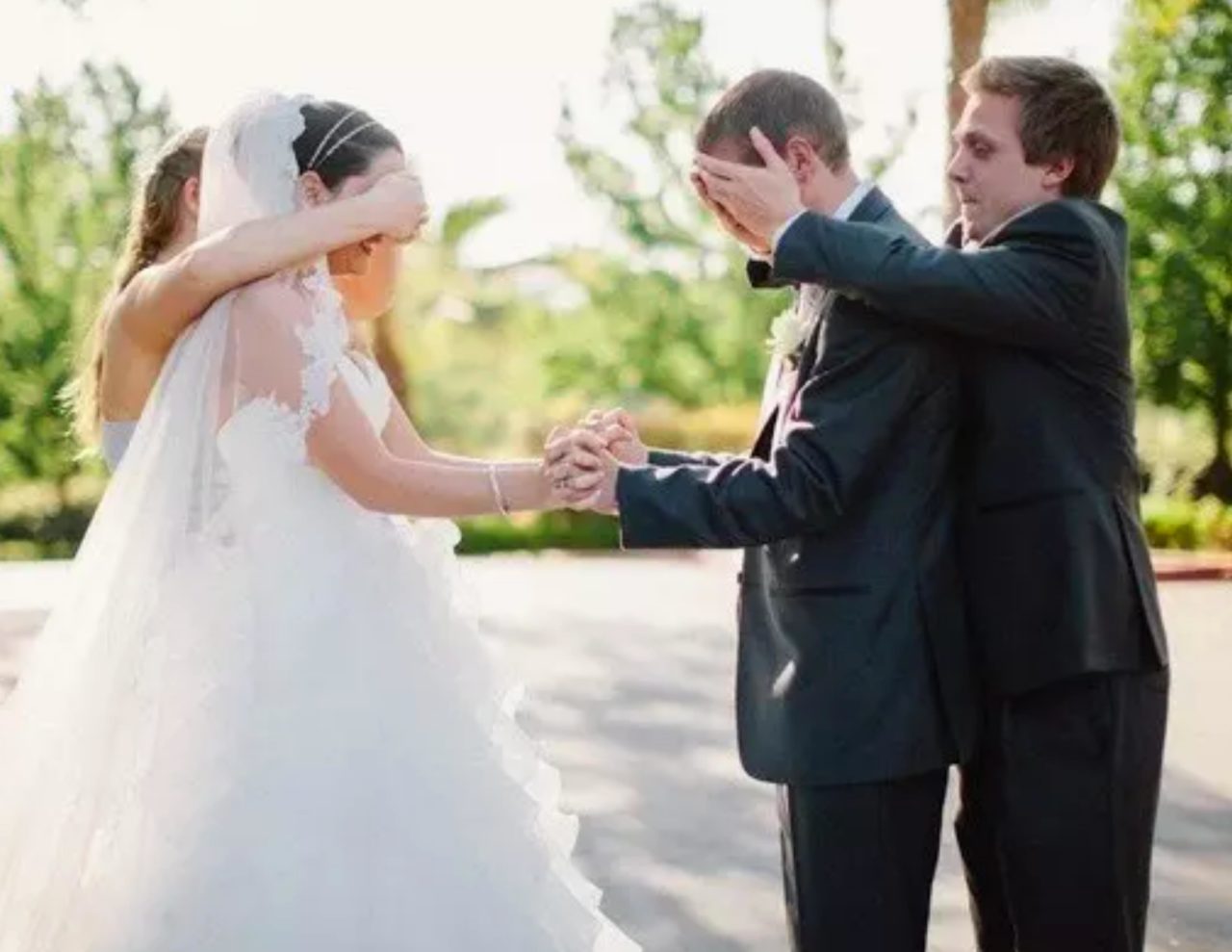 Cons: wedding photographers and videographers
Adding the First Look to the pre-ceremony activities means that everything must start earlier.  First Looks don't just happen.  They require time, preparation, the right location, and lighting.  To do a First Look properly, plan on a full hour of time.  That means you must be done with makeup and hair at least 2 hours before.  That means you start your day even earlier.  Starting too early means you could be pooped out when it's time to start the party.
Due to the additional time required for capturing a First Look, there could be overtime for your Fort Lauderdale wedding photographer and videographer.  Consult with them about doing a First Look well in advance.  Don't just spring this on them a week or two before the big day.
Some of our clients feel that the real disadvantage with the First Look is that it would take away from the special moment of the walk down the aisle. The romance of seeing your loved one at the altar would be lost because the pair would have already seen each other that day.
I don't actually agree with this thought.  There is absolutely no replacement for seeing the bride walk down the aisle (even if you just saw her 5 minutes earlier).  These are two totally different and unique scenarios that do not take away from each other.  Therefore, I personally feel that the only reason not to do a first look would be because of tradition or superstition.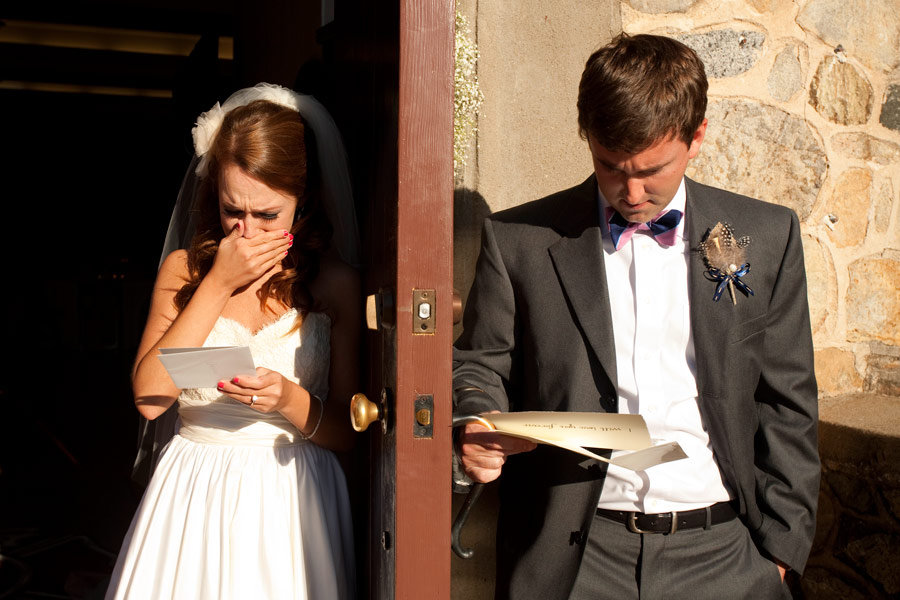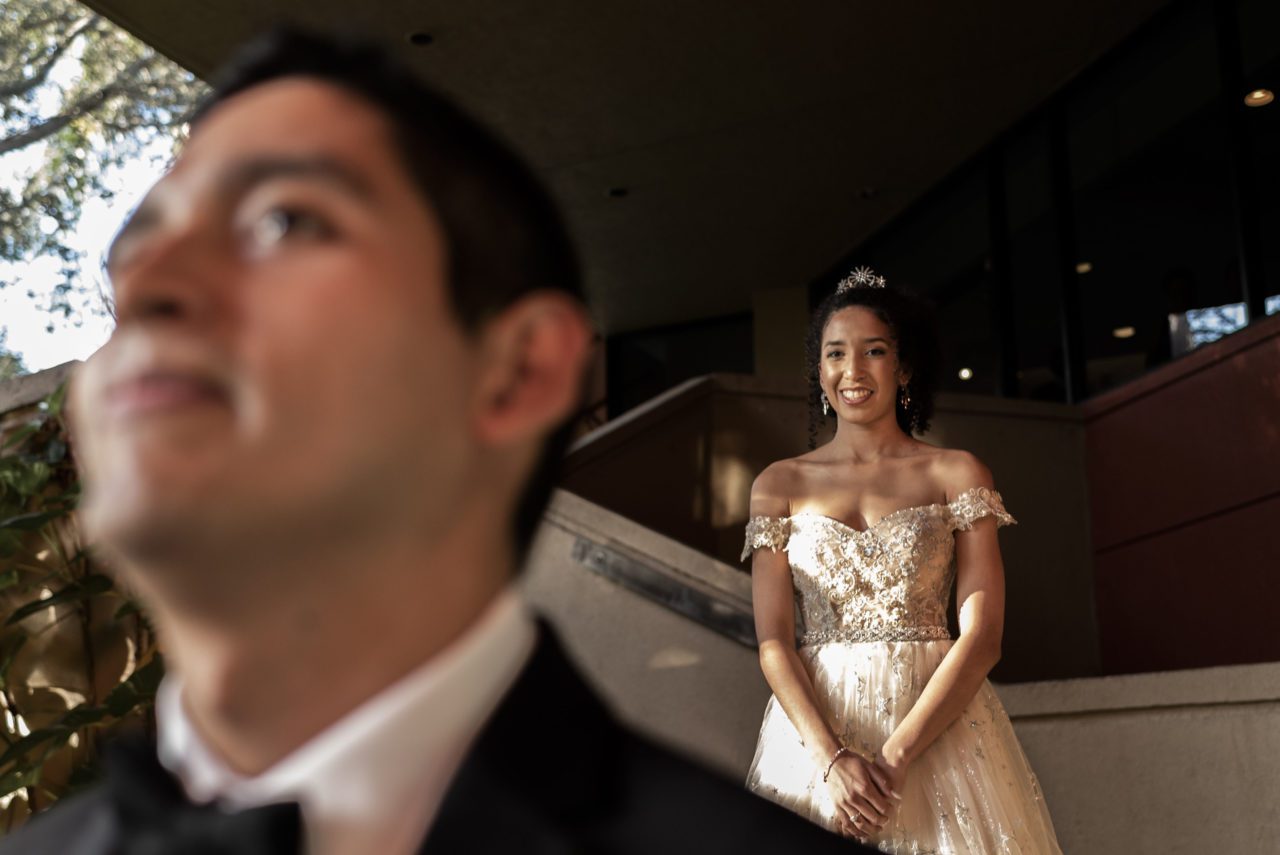 Conclusion
Whether or not a couple should have their First Look is a question that every wedding videographer and photographer has a different response to. We have discussed both sides of the question in this blog post. You now have the option of taking a First Look or not. We hope you find the blog post to be helpful in making your decision. We are always here if you want to share your thoughts.  Feel free to email us at [email protected]
Complete Weddings + Events in Fort Lauderdale and South Florida Areas
If you're planning a wedding in Fort Lauderdale, FL, then you've landed at the right place! Now that you've said YES! to spending your life together, you have some exciting decisions ahead. At Complete Weddings + Events planning, wedding events are what we do best.  Complete Weddings + Events, Fort Lauderdale's leading provider of event and wedding photography, videography, lighting & DJ services