Kids get excited when they are made part of something. Little girls feel even jollier when they get to dress up. Here are some adorable flower girl hairstyles to your little girl look adorable for the event.
Flower Girl Hairstyles
Crowned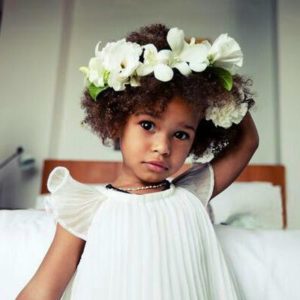 Your little one will look like a mini ballerina in a bun with pretty and matching flowers.
Pinned Back Curls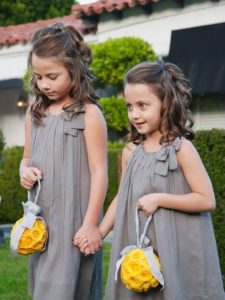 This pinned-up look is perfect to keep those strands off her face. With some wavy curls at the back, your flower girl will look like a little diva.
Floral Hairpiece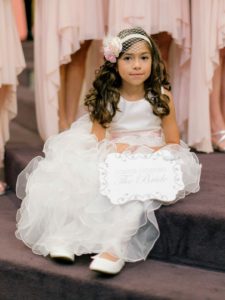 Adding an accessory to the hairstyle always makes anyone look extra. With some loose curls at each side, this combo looks great for event adults.
Fishtail Braids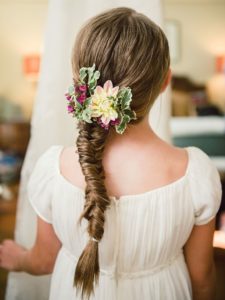 A fishtail braid will look fancy on your little one and also make her hair look neat. Add some flowers to finish off the look.
Natural Curls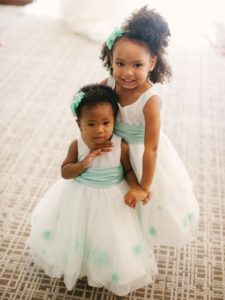 You can't go wrong with a cute bright colored headband. They look adorable on those tiny heads, so get a matching one with their outfit.
Ballerina Bun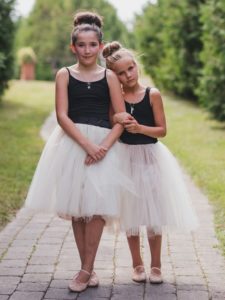 Ballerina buns make people emphasize on the little girls' faces. They look super trendy and go well at a wedding event.
Twisted Half-Up Do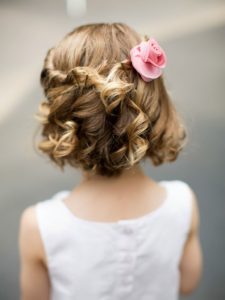 Twisted half-updo is a fun way to style her hair, pair it with some flower and loose curls and she will be spreading smiles throughout the day.
Braided and Curled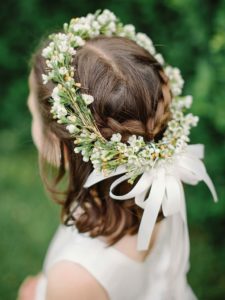 With a simple flower halo and a crown braid, your little girl will look like an angel. Tie a silk bow with it and everyone will be in awe of her.
Boho Updo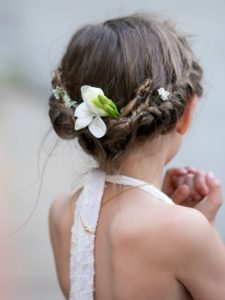 Some loose tussles with this boho updo and your girl will be the star of the eve. Add some flowers to add to the vibe and she's good to go.
Wrapped Up In a Bow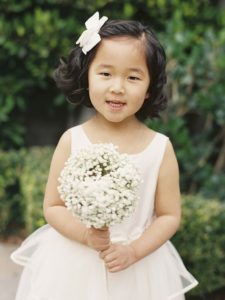 A bow looks good on everything especially on a teeny head of a little flower girl. With a side part, this sweet look will definitely compliment her.
Loose Waves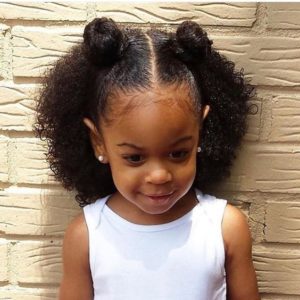 Just some loose waves and a flower crown on the top. This effortless look will make anyone look fancy.
Pinned Braids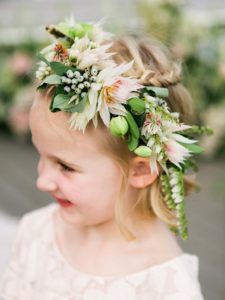 Make your girl stand out with a pinned braid and flowers. She will look her best for the event with a matching gown.
Choose any hairstyle from the list above to transform your girl into a pretty flower girl. With easy to achieve looks, adding matching flowers will take these hairdos to the next level. Complete Weddings + Events, Fort Lauderdale's leading provider of event and wedding photography, videography, lighting, DJ services & photo booth rental.