Are you looking for some wedding dress inspiration for this following year? 2022 has so many exciting new trends that it's bringing into the wedding industry. Whether you're the bride looking to make a statement or to go the more traditional and timeless round. The following wedding dress trends can be custom-made to your personal taste. Now let's talk wedding fashion!
Corset Bodice
If you found yourself watching Bridgerton, it's safe to assume that you also fell in love with the costumes on the show. The show brought back the joy of traditional features with a modern twist. It was only a matter of time before the show's cottage core style made its way into the wedding industry. One of the most present features making its way into 2022 wedding dress trends is corsets. You're going to see more dresses with this feature as it creates a flattering figure in whoever wears it. Variations of the trend include the corset embedded within the dress's material. For the more daring bride, you can opt for a more visible lining of the corset that creates a more sultry look.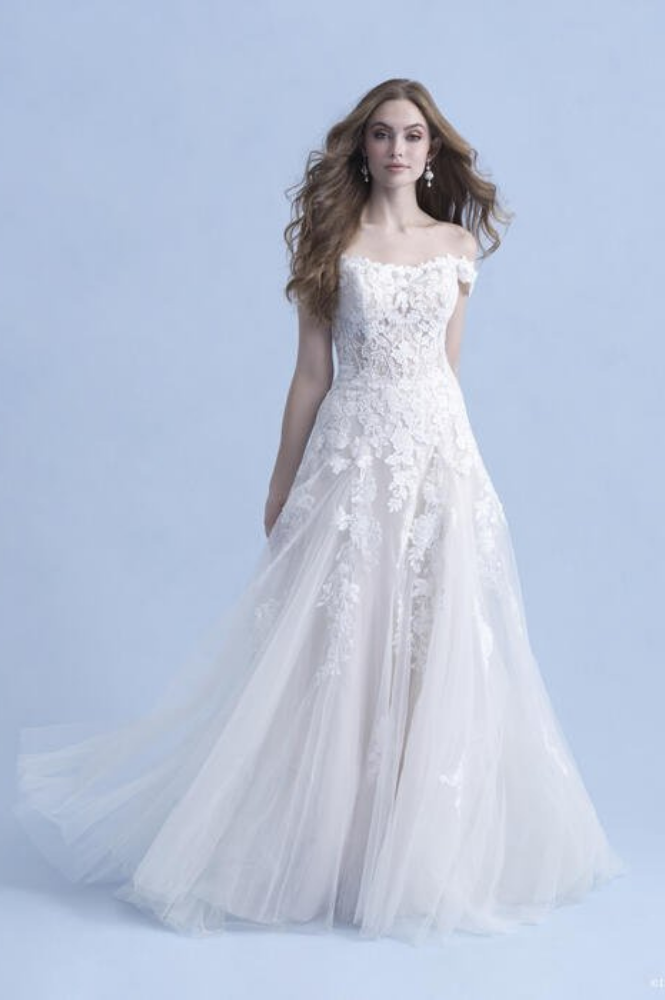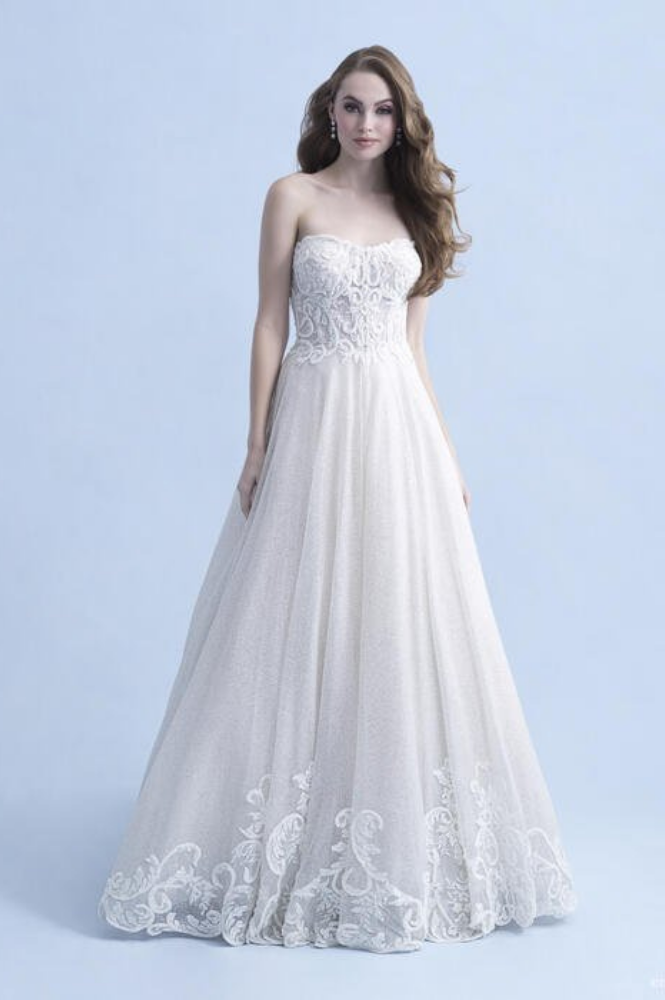 Statement Sleeves
Another trend we're seeing take over wedding dresses is the statement sleeves. Whether it means a puffed sleeve or a fitted sleeve with a different texture from the rest of the dress. There are plenty of ways that this trend can make an appearance on your wedding day. There are many advantages to it. The biggest advantage is that it keeps you warm if you plan on having your wedding during the colder months.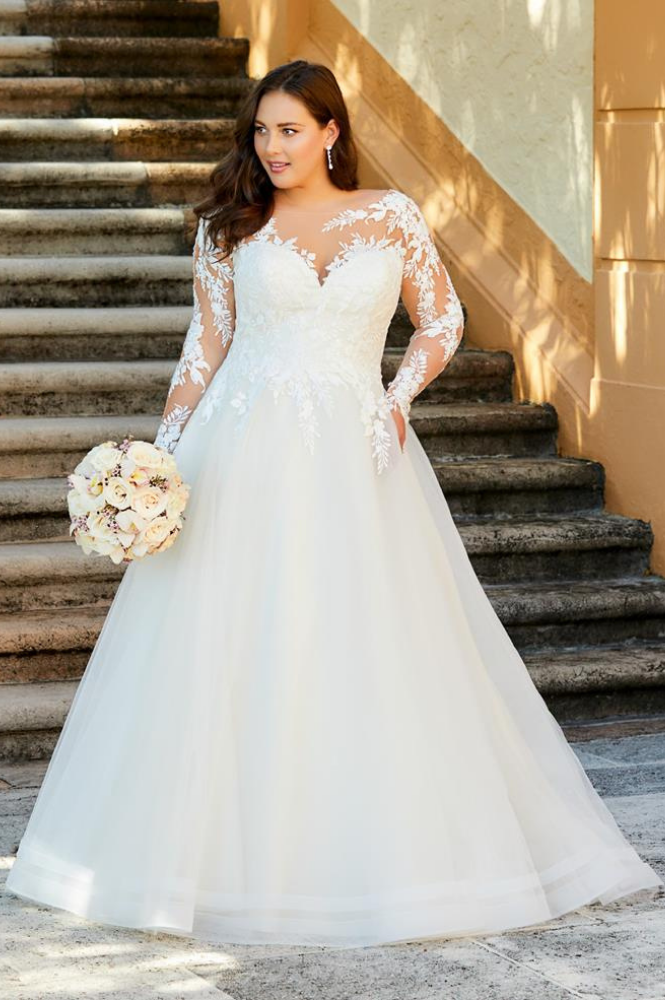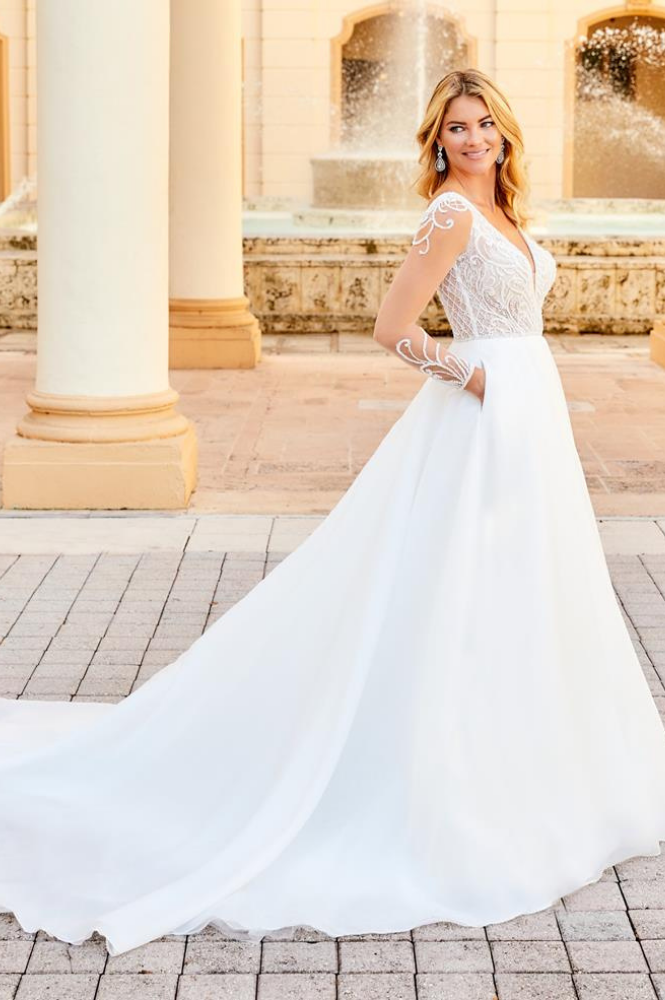 Transitional Pieces
This is such a fun trend! Transitional pieces allow for so much more excitement on your wedding day. Example one touches on the previous trend: a statement sleeve, but you can detach them! So let's say you love the grand look of the puffy sleeve, however, you can't imagine wearing it all night. That's exactly what these transitional pieces are for. To make a statement when you walk down the aisle, but also let you be comfortable enough to dance during your ceremony. Other detachable pieces include large bows that tie around the waist, statement skirts, capes, and the list goes on.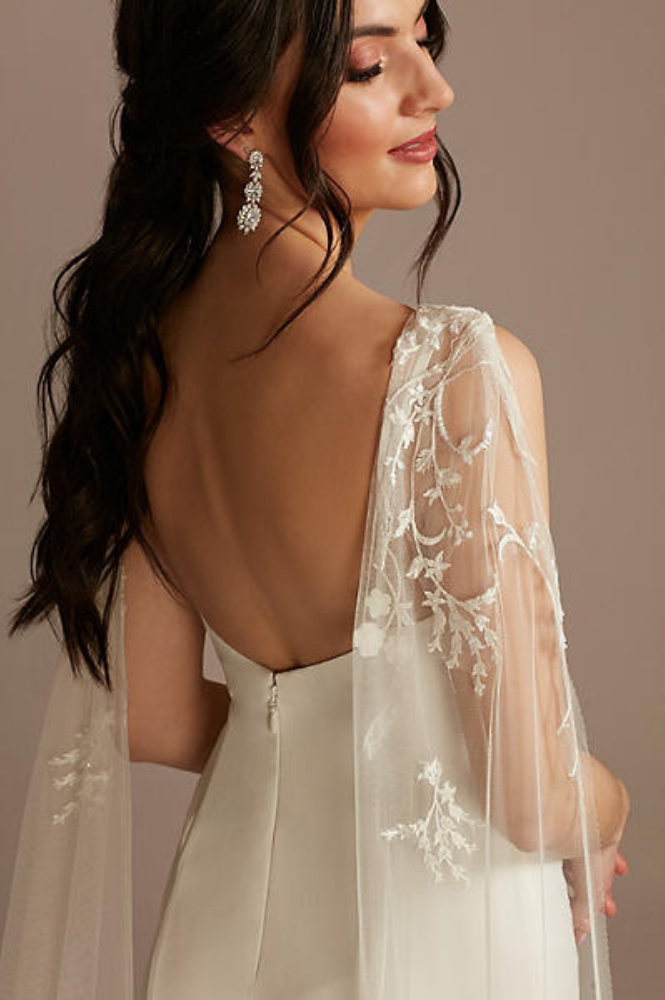 Shop Locally In Fargo
If you have no idea where to start looking, bridal shops are closer than you think. All of the dresses featured in this blog are in Fargo boutiques! Take a look at these local boutiques to get started choosing your wedding dress!
LeeAnne's Bridal: 1535 42nd St S Suite 100, Fargo, ND | (701) 282-2837
RSVP Bridal: 1535 42nd St. South, Fargo, ND | (701) 282-2837
David's Bridal: Westgate Commons, 1500 13th Ave E Ste E, Fargo, ND | (701) 281-4945
With all of these trends in mind, it's easy to see why 2022 is going to be exciting in terms of the wedding fashion we'll see! The combination of traditional and modern is only going to succeed with your spin on these wedding dress trends! See you down the aisle!
Complete Weddings + Events in Fargo
Reach out to Fargo wedding professionals to help you or connect you to more wedding resources to make sure you're getting help where it's needed. Complete Weddings + Events in Fargo is a text or phone call away (701-478-1692) for advice or to set up a consultation to chat through your event! Contact Complete today!