Congratulations! You are engaged. Now it's the time to officially select your wedding party and ask your besties if they will stand by your side on your big day. The best way to ask the big question is through a bridesmaid proposal gift. Whether you are looking for something sweet, simple, or creative, we have found cute ways of asking your bridal squad if they will do the honor on your special day. These bridesmaid proposal ideas are a great way to let them know that you really love them and appreciate their presence in your life.
Proposal Box Goodies
Instead of choosing one item for your girls, why not give them an entire box of bridesmaid goodies? The classy and elegant boxes will surely please your girls and are definitely the best way to pop the big question for the special occasion. You can also customize your bridesmaid proposal boxes by choosing the items you want to include in the box. To elevate the experience, the design can be aligned with your wedding theme or color palette!
Sweet & Simple Proposal Cards
If you wish to keep your bridesmaid gift simple, consider giving a sweet and cute proposal card. Write a thoughtful message on how much you appreciate them. Another thing you can add is your wedding details. Technically, your bridesmaids are the VIPs and an essential part of your big day, so it's a wonderful way to let them know the details before everyone else.
Jewelry
It is one such gift that every woman will adore and appreciate. The best pieces of jewelry to gift are the ones that are simple and cute, and you can even get them personalized. You may choose a necklace or a bracelet so they can wear it both at the wedding and afterward. 
Customized Totes & Bags
Customized totes & bags make for one of the loveliest unique bridesmaid proposal ideas. Now, this is one such gift that is really creative and useful. Get classic totes, duffel bags, and acrylic clutches personalized. They are perfect for your girls to keep their belongings, cosmetic collections, and more.  
Personalized Keychains
Everyone loves keychains; we love them too. There are many options, from acrylic keychains to leather, and it forms the ideal gift for your bridesmaid. You can even customize it with your maid's name – everyone will love it.
Pajamas & Robes
Ensure to make your bridesmaid feel extra cozy and comfortable by gifting them a personalized pajama & robe set. If you plan a winter wedding, a comfy pair of customized flannel pajamas make for fun photos. You can never go wrong with a matching rob if you have a summer or spring wedding.
This is one of the most famous bridesmaid proposal ideas that really work. It goes perfectly when planning an overnight bachelorette party and makes for awesome photos you will surely adore for a lifetime.
Proposal Cookies
Which bridesmaid wouldn't want to do something sweet? Proposal cookies are the best way to surprise your girls with a yummy treat. Ask them to be at your bridal party by offering them cookies that will surely make their sweet tooth say "Yes."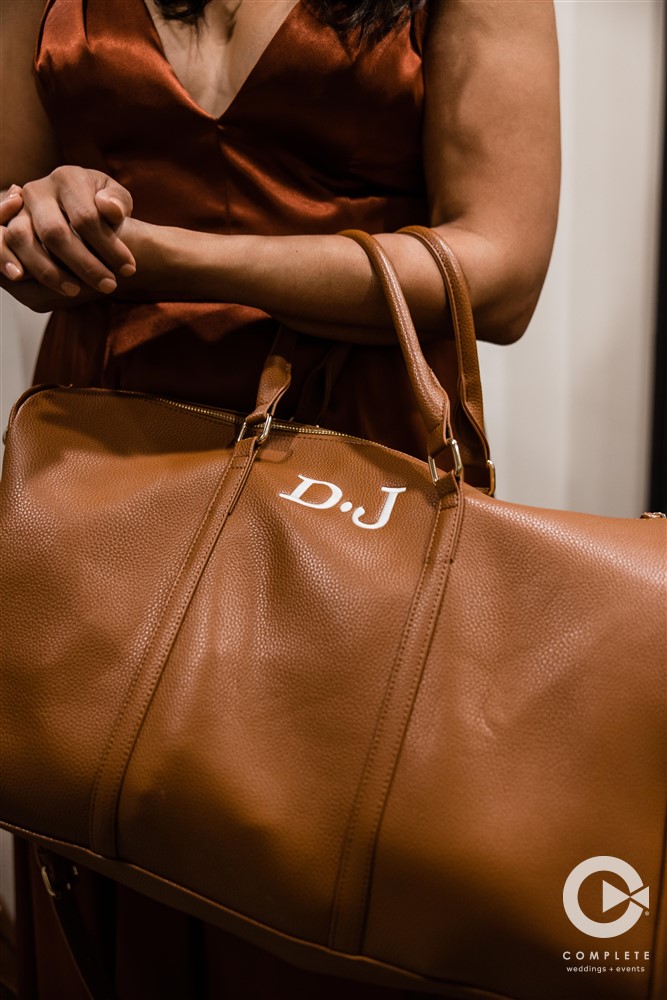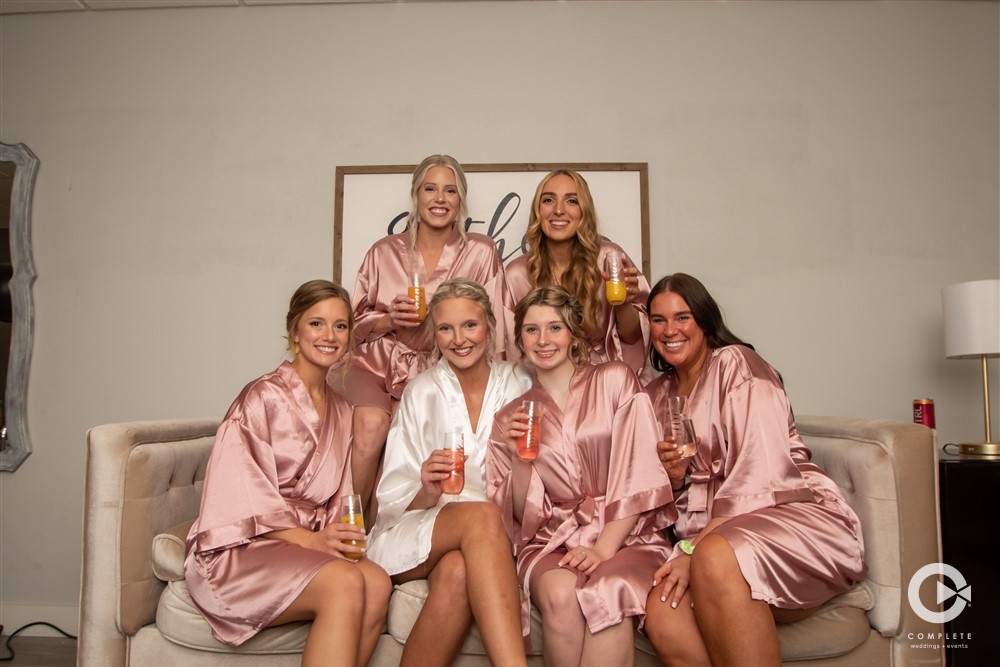 These are some of the few bridesmaid proposal ideas. Your ladies will be with you from your engagement party to bachelorette and wedding dress shopping events to standing by your side on your special day. So show them how much they mean to you with something fun, creative, and loving. We hope our bridesmaid gift ideas will help you choose a memorable gift for your girls. 
Custom Bridesmaid Gifts in Des Moines, IA
There are several options in Des Moines for custom-made bridesmaid gifts. Here are a few suggestions:
Ephemera – This shop features a variety of handmade goods, including jewelry, ceramics, and textiles. They also offer custom gift boxes and can work with you to create personalized gifts for your bridesmaids.
MINT + BASIL – This shop specializes in custom-made gifts, including jewelry, home decor, and stationary. They also offer custom gift boxes and can work with you to create personalized gifts for your bridesmaids.
Complete Weddings + Events Des Moines, IA | DJs | Photographers | Videographers | Photo Booth Rentals | Coordination
For more wedding ideas and inspiration, visit our blog section!
Interested in our photography, videography, DJ, photo booth, and coordination services in Des Moines, IA, and surrounding areas for your big day? Request pricing here