After your wedding gown, your shoes are the second most important detail of your bridal look. If you strive for uniqueness for your union, pick a striking wedding shoe style that portrays your personality. Depending on your preferences, you can choose from heels, flats, or even boots. Do not be afraid to go bold – it is your celebration, so it is time to shine the way you want! 
Below, we have listed recent wedding shoe trends suitable for special events, like your whimsical celebration of love. There is something for every taste, so you will not be disappointed!
Bridal Cowboy Boots
If you are hosting a western-themed bridal celebration, then you will need a wedding shoe that matches the ambiance. You can totally rock your cowboy boots with a silky slip dress or crochet gown. There are so many bridal dresses that go great with them! You can even pair them with mini dresses or full-on wedding gowns. How cool is that? 
What is more, you can go for white embroidered boots if you want your attire to match completely. On the other hand, if you want to create a contrast, you can also go for black or silver ones. They will look amazing as well!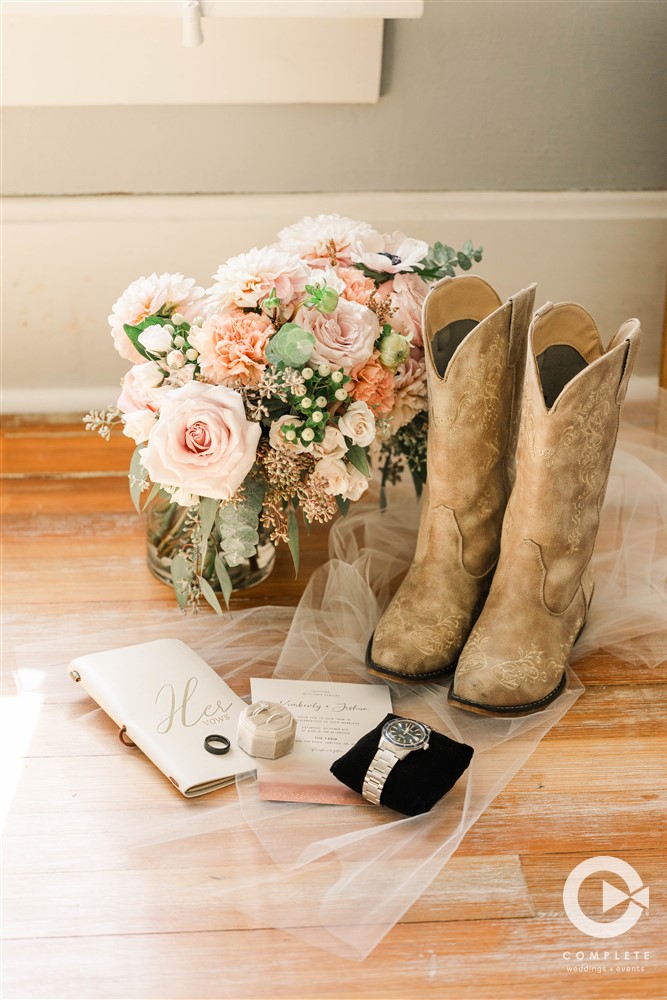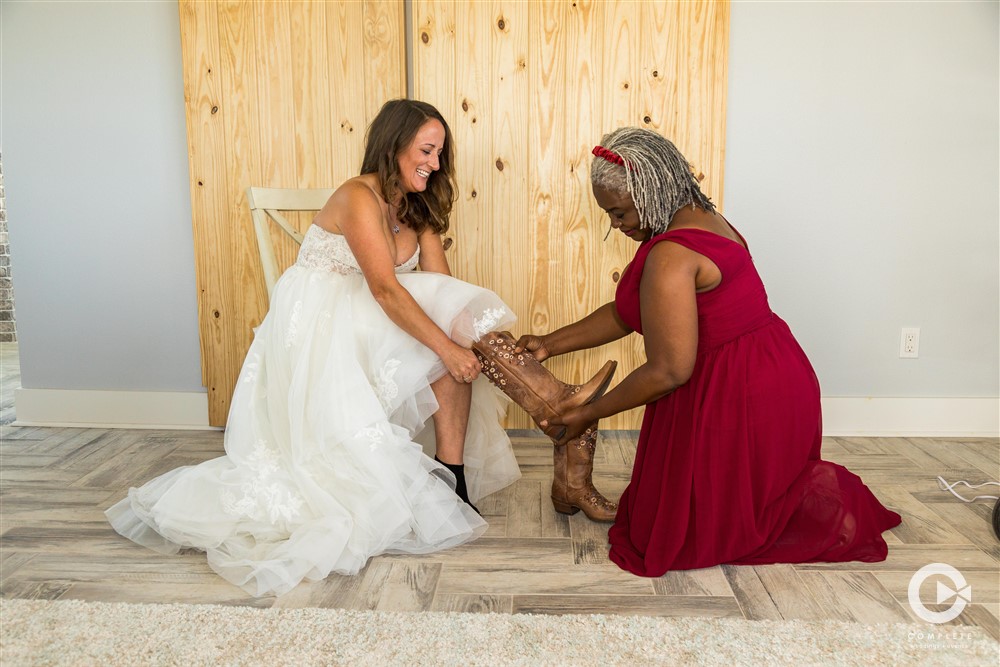 Wedding Shoe Trends:
1. Bridal sneakers 
While heels are a staple of elegance, they're not the most comfortable shoe. Naturally, it's not everyone's cup of tea. Well, that is not a problem since you can go for charming bridal sneakers that will complete your unique wedding appearance. You can definitely rock some cool kicks at your celebration!
Whether you wanna keep it classic or go for some special sneakers, you can dress them up or down depending on your style. Shoutout to Jimmy Choo, Kate Spade, and Stuart Weitzman for offering some super blingy options! Now, you can go for some amazing wedding shoe styles and get the distinctive look you strive for!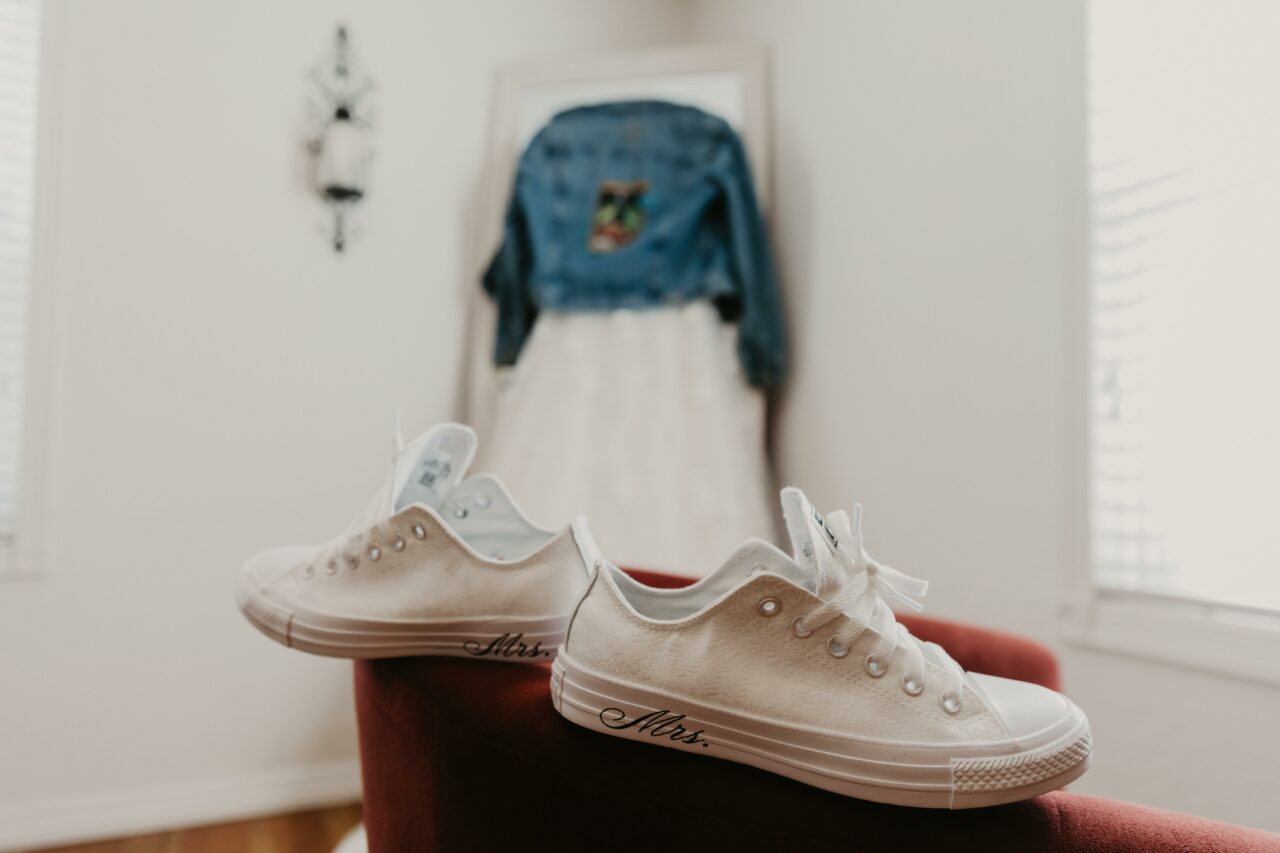 2. Sparkly Heels
For brides who want to add a touch of glamour to their wedding day look, sparkly shoes are the perfect choice. From glittery pumps to shimmering stilettos, there are a variety of styles to choose from that can add a little extra sparkle to your bridal ensemble. Not only do these shoes look beautiful in photos, but they also make a statement when you're walking down the aisle. Sparkly shoes can also be a great way to tie together your wedding theme, especially if you're going for a glitzy or glamorous vibe. So if you're looking to make a dazzling impression on your big day, consider adding a pair of sparkly shoes to your bridal look.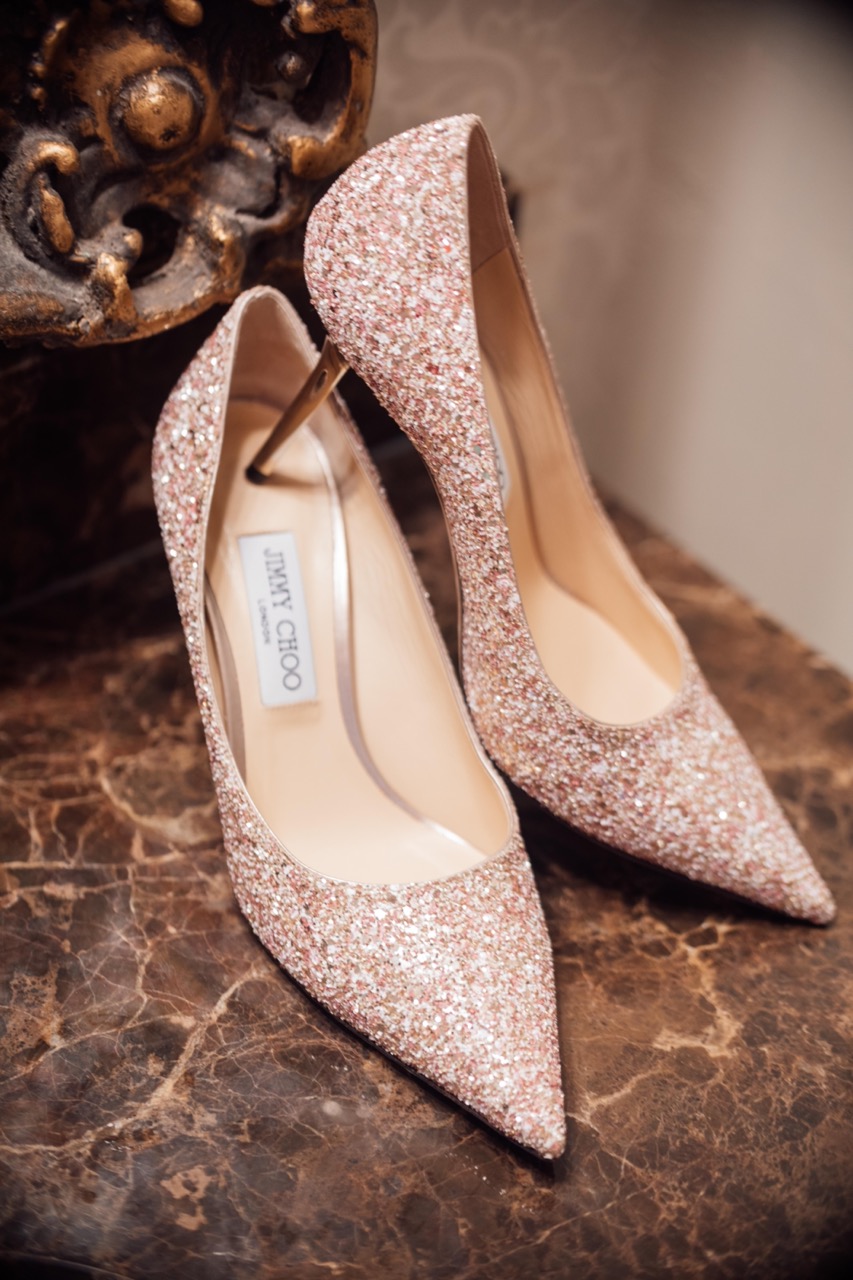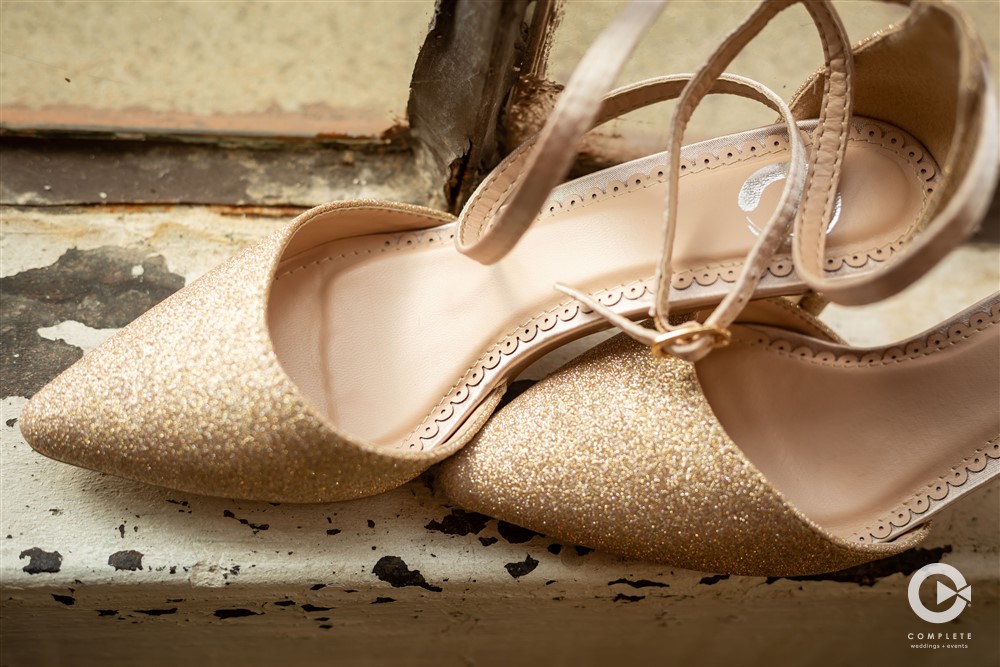 3. Comfy Slides 
If you are not feeling the whole heel thing, slides are the way to go. They're comfy and totally stylish! Plus, you can find them in all sorts of colors, finishes, and heel heights. You cannot go wrong with a white or colorful leather slide. 
They will look rad with a bridal pantsuit, midi dress, or cropped dress. And the best part? Once the wedding is over, those slides are gonna be a go-to in your wardrobe. In other words, you can wear them with pretty much anything!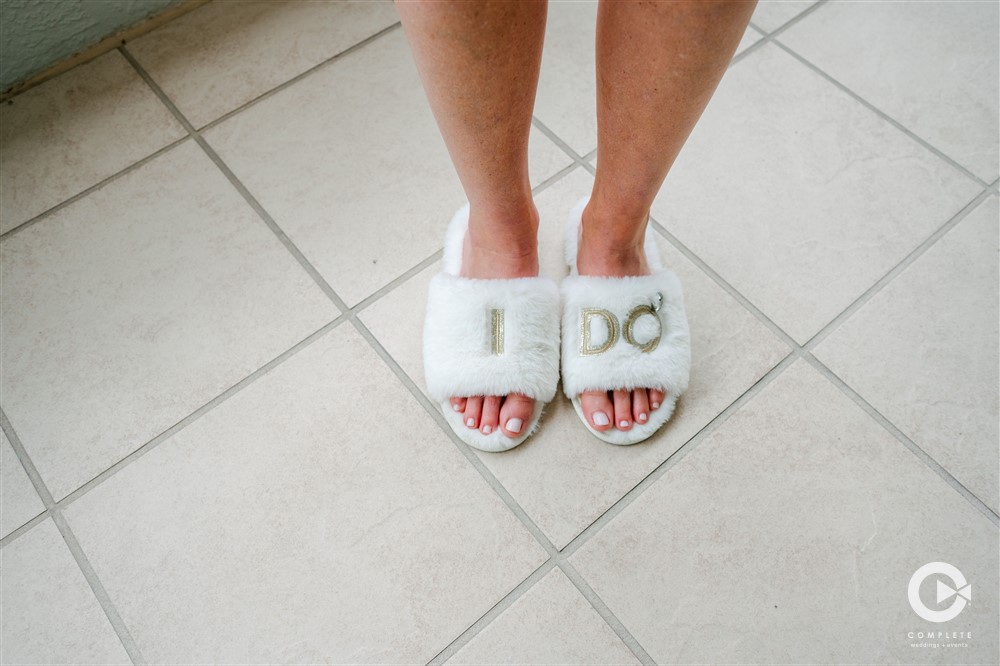 Slides to Sparkle
The shoe brand, She is Cheval, specializes in shoes fit for a grand event! They carry comfy slides, blingy sneakers, and adorable heels! Find shoes for your big day and all the festivities that surround it at sheischeval.com.
Your wedding shoe style should totally portray your personality – whether you are into sparkly sneakers or fun, funky flats. And let's be real, you will be on your feet all night, so you need to opt for something comfortable that you can rock confidently! Hopefully, our list will help you choose the shoes you have imagined for your big day! 
Complete Weddings + Events Des Moines, IA | DJs | Photographers | Videographers | Photo Booth Rentals | Coordination
Visit our blog for more wedding ideas and inspiration, or contact us for more information on our photography, videography, DJ, photo booth, and coordination services in Des Moines, IA, and surrounding areas.