When you look at the most amazing wedding photos, you may think how effortless and beautiful they look. But do you know that some planning goes into creating those incredible images? This is why creating a wedding photography timeline is an absolute must. Creating a wedding photography timeline to guide you and your photographer on your wedding day will help you allocate your time effectively while getting all the must-haves. Because we assist our couples in preparing their timelines, we would love to help you too!
Let's explore the essential details of the wedding photography timeline and ensure your every important moment gets captured flawlessly!
Accessories, Ring, Shoes & Dress: 30 minutes
We recommend you have at least 30 minutes for the detail photos, such as rings, shoes, bouquets, and accessories. With a good amount of time, you get the perfect photos and other details of the day.
Getting Ready: 60-90 minutes
Plan at least an hour for the getting-ready photos. During this time, you will have close-ups of the hair and makeup being done, putting on your attire, gorgeous portraits, as well as candid getting-ready moments with your bridesmaids and groomsmen.
First Look & Couple Session: 45-60 minutes
Of course, this applies only if you wish to have a first look before your wedding ceremony. As the makeup and hair are completely fresh, and the anticipation is building up, we love to spend some time taking those perfect portraits. The first look may take around 15 minutes, and the rest of the time can be spent on portraits of the bride and the groom.
Photos with the Wedding party: 45 minutes
Depending on the size of the bridal party, you may want to schedule a lot of time for this part of the day. We suggest keeping at least 45 minutes for this section. When you are with the group, you get as many shots as possible while having a good time. 
Photos with Family: 30-45 minutes
Before you move for the ceremony, you can take photos with your immediate family members. Include your parents, grandparents, and siblings in the sessions. Des Moines has lots of great spots for pictures like:
Gray's Lake Park: This park features a beautiful lake with a fountain, a variety of trees and flowers, and a pedestrian bridge that would make for stunning wedding photos.
The Salisbury House and Gardens: This historic mansion and gardens offer a beautiful and unique setting for wedding photos.
Water Works Park: This park features beautiful water features, including a waterfall and a river, as well as a variety of trees and flowers.
Ceremony Photos: 30-60 minutes
The time allotted for ceremony photos will ideally depend on the kind of ceremony you plan. You can work with an officiant to determine the ceremony length. Make sure you and your photographer are on the same page regarding timing here.
Some pictures of the setup can also be taken at the ceremony site before the guests arrive. There is a perfect chance to photograph the venue and arrangements at their best with no people around. As the ceremony starts, the focus will be on you two and the heartfelt reactions of your guests.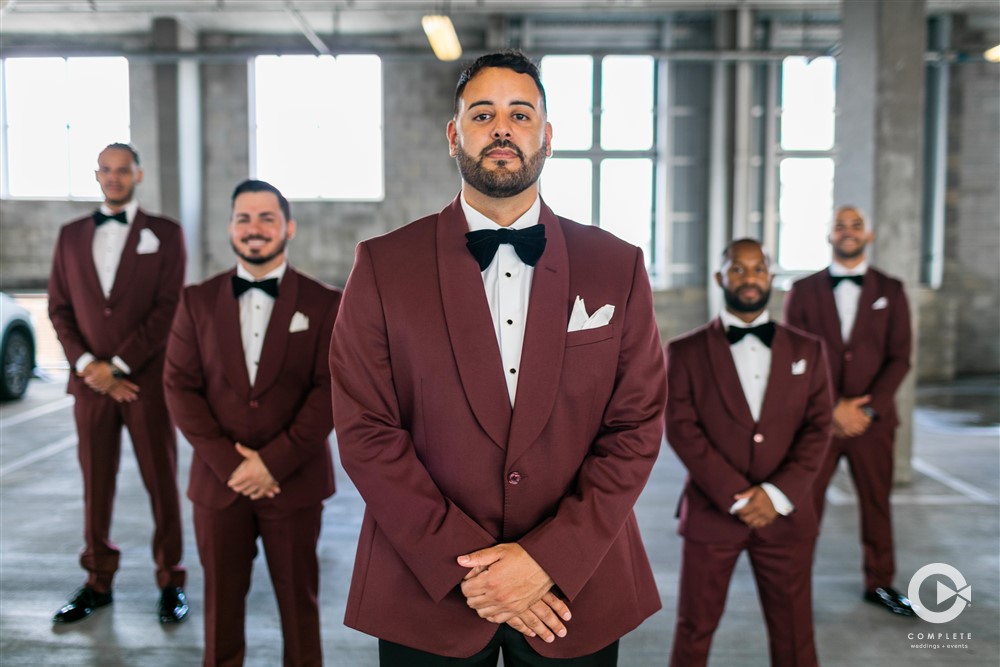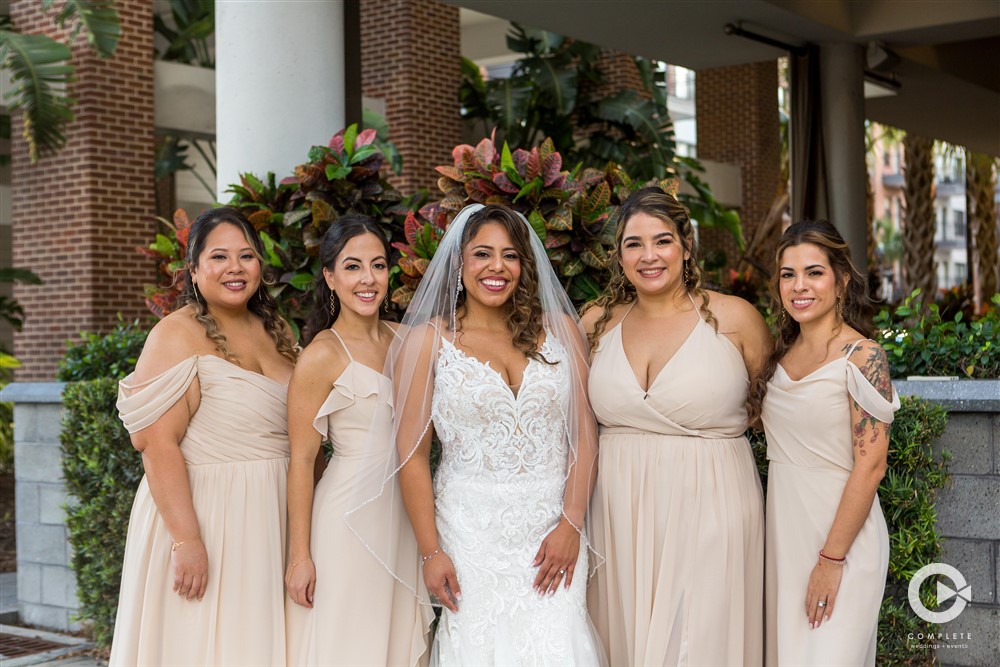 Post-Ceremony Formals: 30-45 minutes
As the ceremony is over, you can have all family portraits and include other members and guests. It is good to discuss with your photographer and let them know the list of must-have group photos to be included during this time. Preparing a list beforehand will allow you to plan the right time in the wedding photography timeline.
Romantic Portrait: 30-60 minutes
Take advantage of the golden hour's warm glow – the perfect lighting. Make sure to plan it in the timeline for some intimate romantic couple portraits!
Grand Entrance: 15 minutes
Once the guests have arrived at the venue, the couple typically makes a grand entrance. If you have planned a choreographed entrance, or your wedding party might have planned a grand welcome, make sure to let your photographer know, and they can capture it flawlessly!
Welcome Speech, Cake Cutting, Toasts & Dinner: 45 minutes
These are important moments and must be part of your wedding photography timelines. But brace yourself, there might be a lot of tears and joyous laughter when your loved ones are ready to pour out their hearts. These are the must-have photos that shouldn't be missed!
The Grand Exit: 15 minutes
Like the grand entrance, the exit is usually a grand and photo-worthy affair too. If you have involved props like sparklers, be prepared to allocate some additional time. This will be the last part of the wedding photography timeline and is a great way to close the night.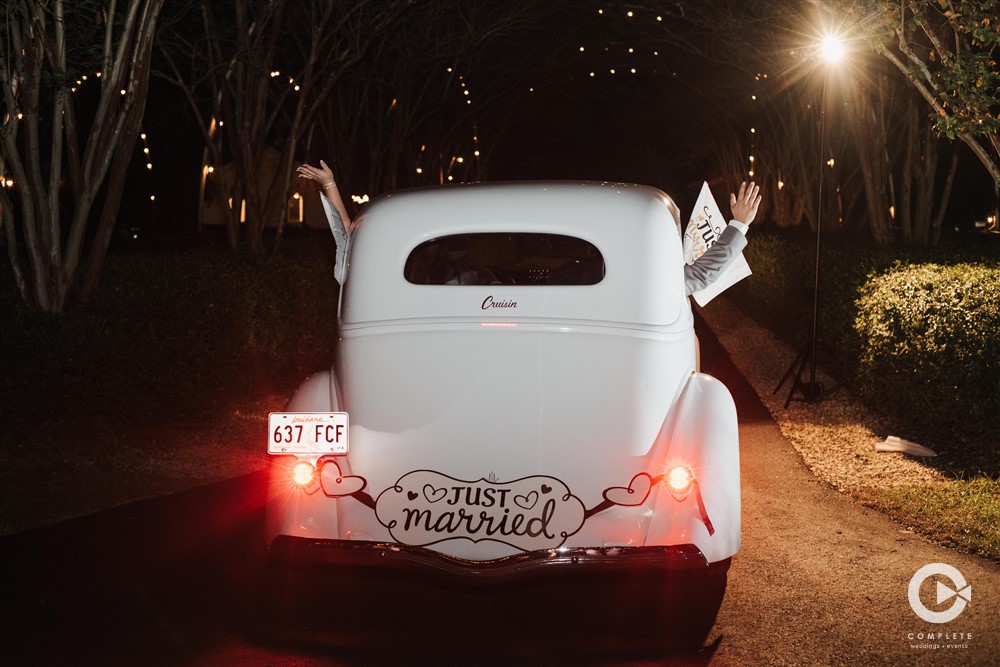 Extra Tips
Giving yourself ample time in the morning is crucial – allocate at least an hour more than anticipated. This will prevent anything from running late.

Keep all details in one place before your photographer arrives. It saves a ton of time in the morning. 

Consider how long it will take you to travel between the venues – in case you are doing the ceremony and reception in two different places. In addition, factor in the traffic.
These are the essential aspects you must consider while crafting your wedding photography timeline. Don't skip this step because the timeline for wedding photos simplifies the whole flow of the day, making it seamless and stress-free!
Complete Weddings + Events – Wedding Photographers in Des Moines, IA
Looking for a professional Des Moines wedding photographer or videographer for your big day? Make sure to check our availability. We would be happy to assist you in preparing the perfect timeline for wedding photos and documenting your most memorable moments!