Everyone knows that the best way to get ready for a wedding reception (besides having a glass of champagne) is having an amazing Grand Entrance song that will get your guests on their feet! Complete Weddings + Events has worked thousands of weddings and announced countless Grand Entrances, and we've compiled a list of the best entrance songs we've heard! Check them out below; we don't have a certain order for them 😉
Marry You – Bruno Mars
You shouldn't be surprised to see this one on the list. In fact, it's one of 3 Bruno Mars songs that will be listed! Bruno has a knack for bustin' out hits, and this one is a for sure winner!
All My Rowdy Friends – Hank Williams Jr.
If you're a fan of football, you might notice this song from Monday night games! If not, it's definitely a classic that you should hear at least once in your life; might as well be at a wedding!
Shut Up and Dance – Walk The Moon
This song has been overplayed so many times, and yet we still hear it at weddings! Why you may ask? Obviously, it's a great dance song and people love it!!
Can't Stop The Feeling – Justin Timberlake
We all knew this would be a hit as soon as we heard it, and we weren't wrong! Even if you don't like to dance, this song makes you want to move!
My Kind of Night – Luke Bryan
This song was only released about 5 years ago, but we're still diggin' it! Who can say no to dancing along with this great track? It's a guaranteed way to get your guests pumped when you walk in the room!!
Safe and Sound – Capital Cities
You might say "Oh yeah, I remember that song!" It was definitely more of a one hit wonder than anything else, but we still think it's a great Grand Entrance track!
24K Magic – Bruno Mars
Told you there would be more Bruno Mars! This is the latest hit to take the wedding scene by storm, and it's a bop. This is a song that will always be in style for Grand Entrances!
Party Rock Anthem – LMFAO
While some people might disagree with this one, we're all for it! While not the best dance song out there, it does hype people up for the rest of the night!
Sugar – Maroon 5
Another great song that will go down in the wedding industry books. No one can deny this is a hit, and with the accompanying music video being all about weddings, we're totally here for it!
Let's Get It Started – Black Eyed Peas
This is an old one, but you'd be surprised how often we hear it! While the Black Eyed Peas have disappeared from the music scene, we're still crankin' this one out for those entrances!
My Kinda Party – Jason Aldean
It's almost been a decade since this song came on our radios, but we love it just as much as we did back then! It's a great way to get your guests ready for the fun party that's waiting for them after dinner!
Shots – LMFAO
If you're having a rowdy crowd for your reception, this is the entrance song for you! Get your guests pumped and encourage them to let loose a little!
Uptown Funk – Bruno Mars
Alright, who else was expecting this song?! You can't go to a wedding without hearing this song, and it truly is one of the best Grand Entrance songs to hit the scene!
Best Day of My Life – American Authors
Another song that seems to be a one hit wonder! It took a while for this one to gain in popularity, but now it's a constant at weddings! Of course you'd want to use it for your Grand Entrance; it truly is the best day of your life!!
Me and My Gang – Rascal Flatts
You're already walking in with some of your best friends, so why not let everyone else know it?! This is a great song to get the party started with!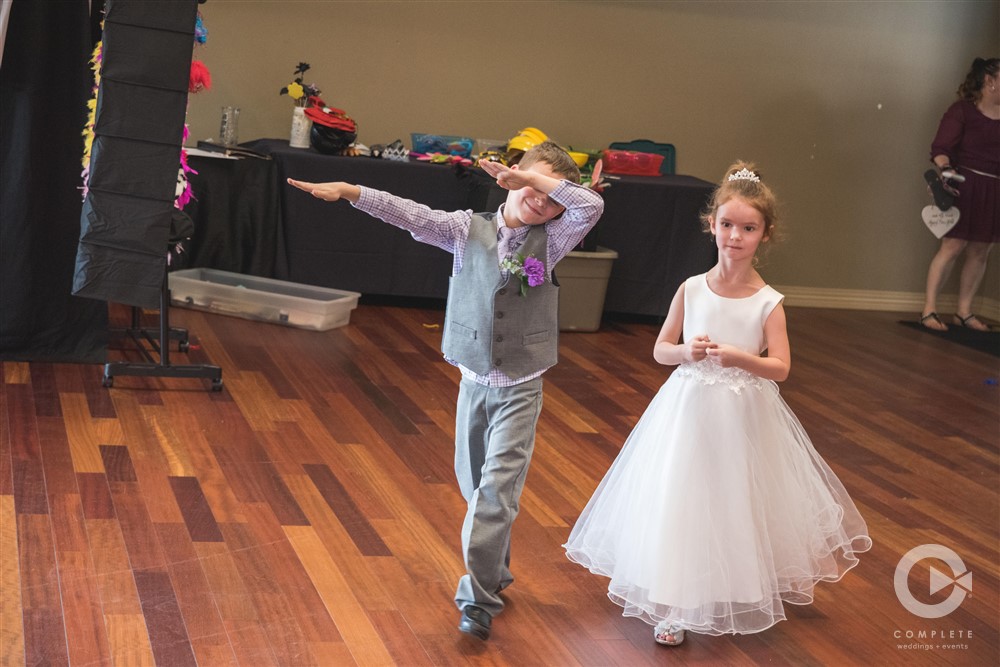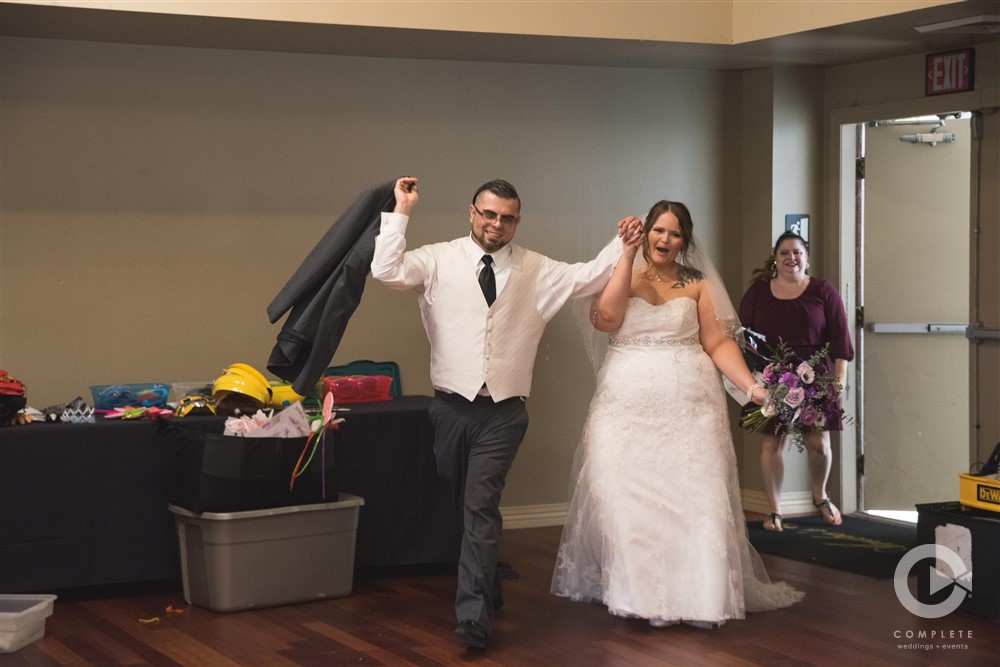 Want to have the best reception your friends have ever attended? Make sure to check out all of our Complete DJs and learn how we can make it the best day ever! Needing to add something a little extra to that reception? Why not provide a photo booth to capture timeless memories of your guests! Finally, make sure you have a photographer and videographer there to capture your whole day and provide you with perfect memories!