Choosing the perfect lights is the secret behind creating an ideal ambiance for a marriage celebration, especially one hosted in the open air. As the sun sets, outdoor wedding lighting plays a great role in setting the tone for your event and making it complete. Plus, it allows you to get creative and make it unique. 
And since we wish that your special day is as unique as you, we created a list of lighting ideas that can make it magical!
Outdoor Wedding Lighting Ideas in Columbia
Chandeliers 
Chandeliers are one of the best wedding lighting options that won't let you down. If you are going for an elegant and classy party, then these lights are perfect for the setting. And if you want something more 'boujee", think about hanging gold chandeliers above the tables. 
This will set a fancy touch to the ambiance and give you the desired look. And if you think that chandeliers are only an inside option – think twice! You'll be surprised how great they can also look for outdoor celebrations.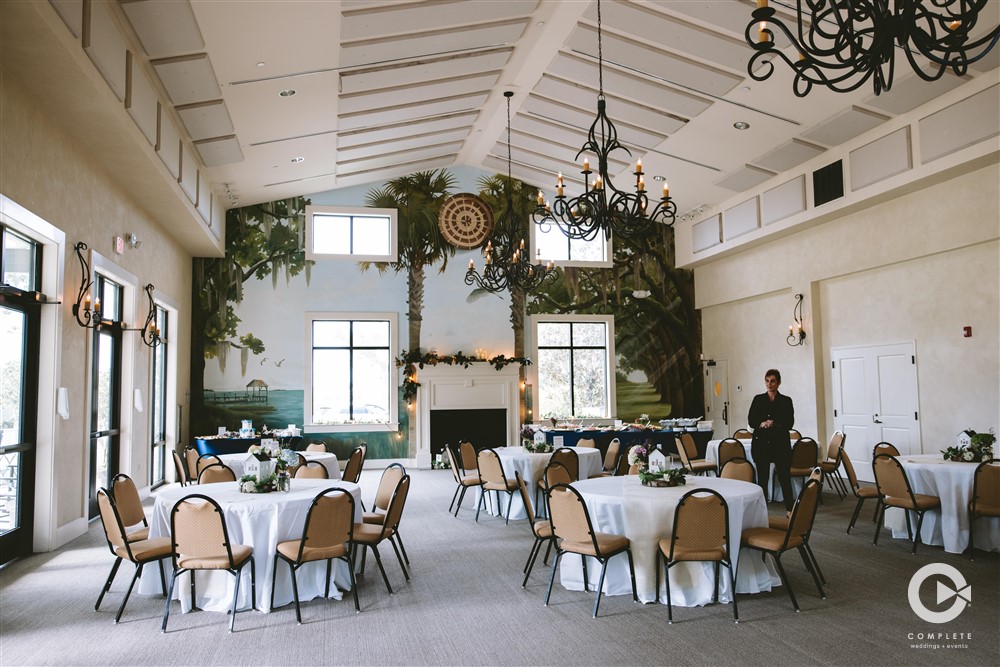 String lights
If chandeliers are a little too much for you, but you still want that special romantic effect of hanging lighting, then you can use the next best option – string lights. They are a fantastic choice for outdoor wedding lighting, especially if you throw a boho or rustic-themed party. You can create an amazing layout using branches and greenery and add twinkling lights.
Create a fun and unique tent-like lighting setup by hanging string lights from a pole's upper end. This is quite an interesting way to elevate the overall atmosphere. A great thing about string lights is that they come in various sizes, shapes, and colors. This means they're very versatile, allowing you to experiment with the setting. 
Lanterns
A garden union won't be complete without the soft, romantic lighting that comes from charming lanterns. Opting for this kind of outdoor wedding lighting means adding a little bit of intimacy to the affair. And the best thing? You can place the lanterns wherever you want or find suitable.
You can choose chic steel ones for the banquet tables or ceremony setup. In addition, they can be a part of your backdrop and look magnificent in your bridal shots.
Complete Weddings + Events Columbia Uplighting
There are many ways to use outdoor wedding lighting and make your reception or ceremony look like a dream. Remember that lights are essential elements for outdoor evening receptions, so don't forget to add them to your wedding decor. 
And if you need some uplighting for your special day, Complete Weddings + Events can assist you. Get in touch with us to turn your ideas into reality!