You paid for all the services of your union, and you probably think you've met your budget limits. But what about the tips? Although we're talking about a bridal celebration, you shouldn't forget that some of them have provided extraordinary services for you. Therefore, wedding tipping should be considered before you finalize all your costs. 
However, you should bear in mind that not all vendors expect a tip, and you might not receive equal service from each of them. So, we've included some guidelines that will advise you on handling tips on your big day. 
General Tipping Suggestions
Some of your vendors might work extra hard to meet your expectations and make you happy. In these cases, couples usually feel the need to tip them because it's a common courtesy. However, it might also happen that you're not satisfied with a vendor's service yet still feel obliged to tip them because those are the universal rules. In both cases, don't hurry to give a tip before learning about general wedding tipping etiquette.
Here, we have included some vendor tip guide protocols you should follow:
Tip only when you're extremely satisfied with the service. People who give their best deserve to be acknowledged and appreciated.
When your vendor is a large company, you don't have to tip the whole organization- just the employees. Nonetheless, you might want to tip the owner if you received exceptional service when it comes to small businesses.
Always check your contracts with your vendors before you turn to tipping. Some of them include tips in their final prices, so there's no reason to "overtip" them.
Tipping Wedding Photographers and Videographers
According to many vendor tip guide pointers, it is recommended that you consider tipping your wedding photographers and videographers, in addition to the business owners. Although not mandatory, a cash tip of $50-$100 per person is suggested, or you can give a personal gift as an alternative. You should give the tip or gift at the end of the reception.
Tipping Hair and Makeup Stylists
Tipping your hair and makeup artists is expected. The tip amount should be 15-25% of the total charge, just like at a salon. These are the people who'll make sure you look stunning for the whole day, so it's nice to show them appreciation.
Tipping Wedding DJ or Entertainment 
If your DJ did a fantastic job and responded to all your requests, consider tipping them $50-$150 or 10% to 20% of their total cost. 
Tipping ceremony musicians is optional, but you can consider it based on their setup or performance complexity. It's recommended to tip each musician $15-$20. If you decide to tip them, you should do it at the end of the celebration.
Tipping the Wedding Coordinator
Tipping your wedding coordinator isn't required, but if you received exceptional service, you may want to do it out of appreciation. Therefore, a tip of 10-20% of the total bill (up to $500) or a personal gift is a good option. The tip or gift can be given at the end of the reception or sent by mail after the honeymoon.
Tipping Reception Staff
Tipping reception staff is optional and depends on the contract. You should check whether the contract includes tips, but if you've received excellent service, consider tipping 15-20% on your bill.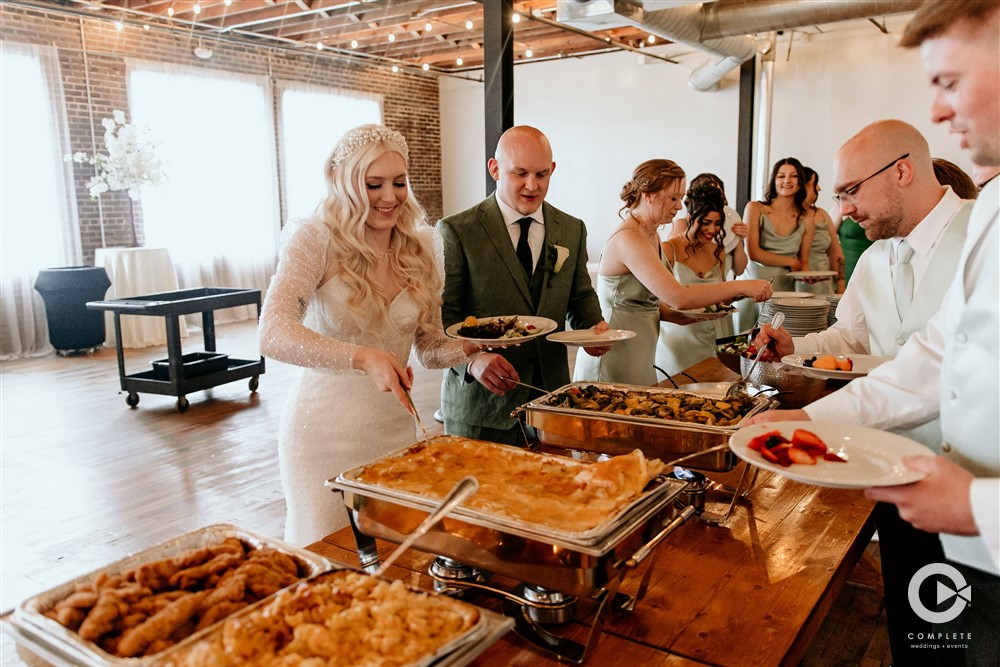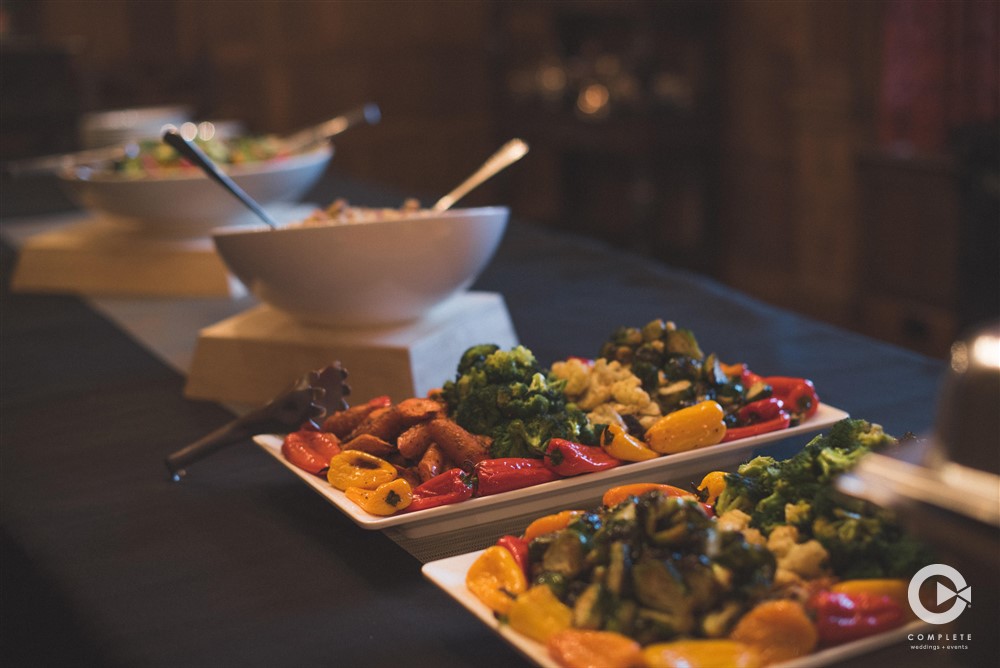 Custom Wedding Vendor Gifts in Columbia
On top of tipping a vendor who offered exceptional service, a handwritten thank you note is a nice touch. When writing the note, you can include specific things they did on your wedding day you appreciated. Leaving a review or sharing their work is also something all vendors are thankful for.
If you want to give a personalized gift as well, here are some Columbia wedding vendors' personalized gift ideas:
Personalized Gift – You can't go wrong with a

 personalized gift from

The Tin Roof Gift

, a 

Columbia monogram & gift store that creates specialized gift baskets. 

Something to Sip – Gift them your favorite bottle of wine and stick on a custom thank you label. If you're unsure of their preferred wine, consider giving a gift card to a local spot instead like Waves Cider Co. or Serenity Valley Winery.
Weekender Bag – There's no such thing as having too many bags! Get your vendor a weekender travel bag and they'll be sure to use it for all their upcoming travels. Target has tons of cute, affordable options.
Complete Weddings + Events Columbia, MO
Wedding tipping can be tricky, and you can easily get confused, especially in those exciting moments of your big day. However, if you stick to our pointers, you'll be on the right track! Visit our blog section for more wedding ideas and inspiration, or contact us for more information on our photography, DJ, videography, photo booth, or day of coordination services.