We are approaching wedding season! There are so many cool opportunities when planning a wedding. One of these awesome opportunities is hiring a videographer. There are a few reasons why you should hire a videographer for your wedding. One reason is that you will get to relive your wedding day through this video. Having a video can recreate the emotions you felt on your wedding day. Two, the video can capture the details in real-time. For example, hair blowing in the wind or the first dance with the perfect lighting. Check out this awesome video from Ellen and Bo's wedding at Les Bourgeois for reference!  
The Story of Ellen and Bo
We had probably crossed paths a million times in life without knowing it. We competed in the same Illinois state track meets (even running the same events) back in middle school, attended the same college for a bit (and even lived in the same dorm for a year), had many mutual friends, and lived within a couple miles from each other in St. Louis, all without ever meeting.

This all changed at our friends' wedding reception where we were seated at the same table. (Thanks Kyle and Kathleen Heck! Also special thanks to Adam and Meghan Jones who switched seats with Bo, and Ali Helton, who told Bo to make a move. We love you guys!) Anyone who knows us knows that we are both a little bit shy, and that none of this would have ever happened without a little help from our friends. Long story short, that first night we met ended with Steak and Shake cheese fries with Ellen's mom at 3 a.m. We went on our first real date as soon as we both got back to St. Louis. The rest is history!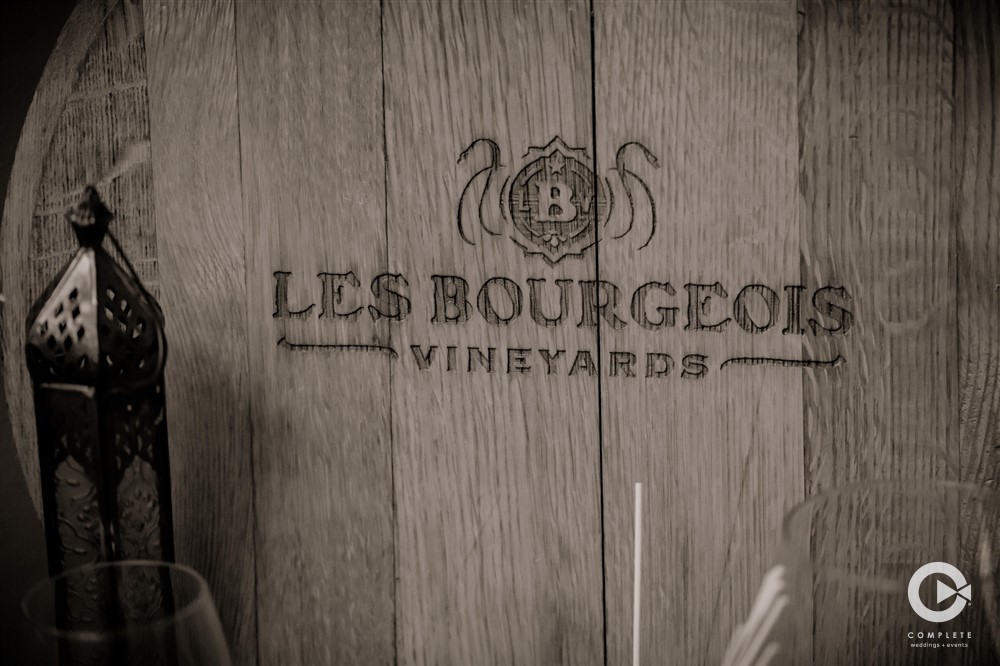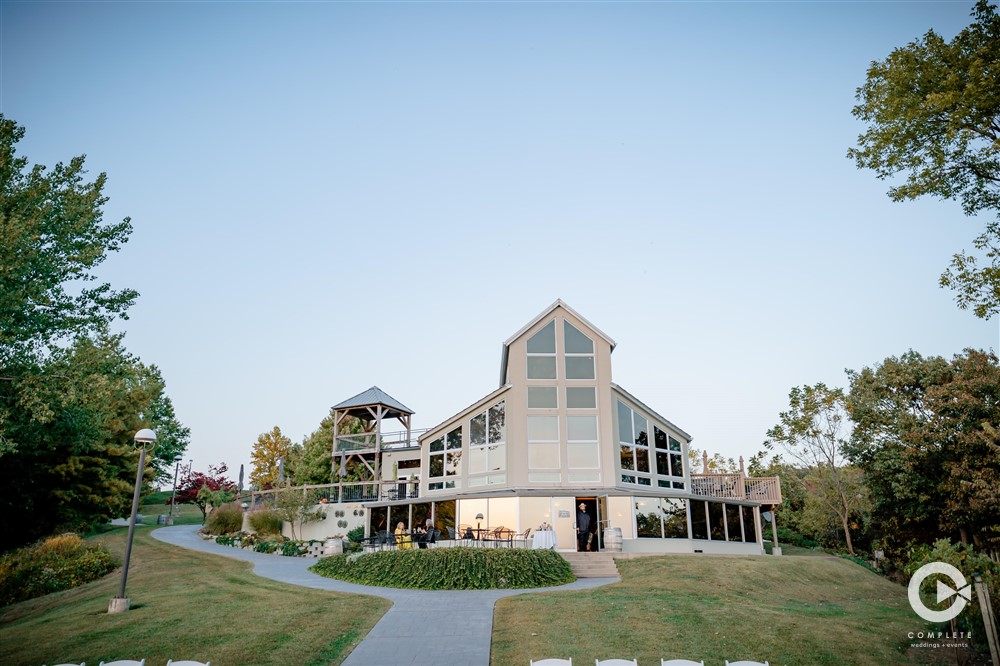 Wedding at Les Bourgeois
Les Bourgeois does a beautiful job of creating an experience for the couple and their guests. Their venue is the perfect balance between classic and rustic vineyard. This beautiful vineyard has an amazing indoor and outdoor lookout to the Missouri river creating impeccable scenery for all to enjoy.
Complete Weddings + Events in Columbia, MO
Complete Weddings and Events strive to create an inclusive environment for everyone!  For further assistance, check out our DJ, Videography, Photography, Photo Booth services for all of your wedding planning needs!!