Having an outdoor wedding in Columbia, MO has so many perks! Beautiful scenery, cool breezes, and fresh air to enjoy your event. These are all captured in some of the best photos of the wedding day. We're all in for outdoor weddings, but we also have some things to keep in mind if you're throwing one in Columbia. Here are our favorite Columbia, MO outdoor wedding tips.
Think About Your Wedding Theme
When you go on your venue tours, keep your theme in mind. If you're going for blues, maybe an open-air or wedding by a waterfront will be best for you. If you're looking for a moody theme, consider a wedding venue in a forested area. Even if you don't have a wedding theme, really look at the space. Some wedding venues are breathtaking enough on their own, that it might actually save you on decorating and floral costs.
Wear The Right Shoes + Attire
When you think about your wedding attire, you have your attire, accessories, and shoes in mind. However, when choosing your shoes, make sure you have the wedding venue in mind. Make sure you'll be walk down the aisle in the shoes that you choose. For example, a wedding taking place on sand really isn't a great place for some high heel shoes. So, choose wisely. A way to keep it cute is to buy two pairs of shoes for your wedding day. One for pics, and one for when you're ready to let loose on the dance floor after the wedding ceremony.
Have A Backup Plan
As much as we love an outdoor wedding, the weather in Columbia, Missouri can sometimes have its own plans. Our advice, be prepared for anything. Keep the season your wedding will be taking place in mind. Plan your wedding as it would be a perfect day, but also create a backup plan in case it rains, snows, or is just unbearably hot. Ask your wedding venue for their plans if any of those naturally occurring events happen. The last thing you would ever want is being stuck in a downpour as you're saying your vows.
Columbia's Best Outdoor Venues
Now that you've learned all the outdoor wedding tips, we have some local wedding venues for you to consider. Here are some of our favorite outdoor venues in Columbia.
Les Bourgeois Vineyards – Contact Mary for all inquiries
The 1912 – 401 2nd St, Rocheport, MO
Founder's Point – 14020 W. Hwy BB, Rocheport, MO
Blue Bell Farm – 3030 MO-240 Fayette, MO
Emerson Fields – 35932 U.S. Highway 63, Excelle, MO
Visit our Columbia, MO wedding vendors page for more wedding venues and other Columbia wedding vendor recommendations!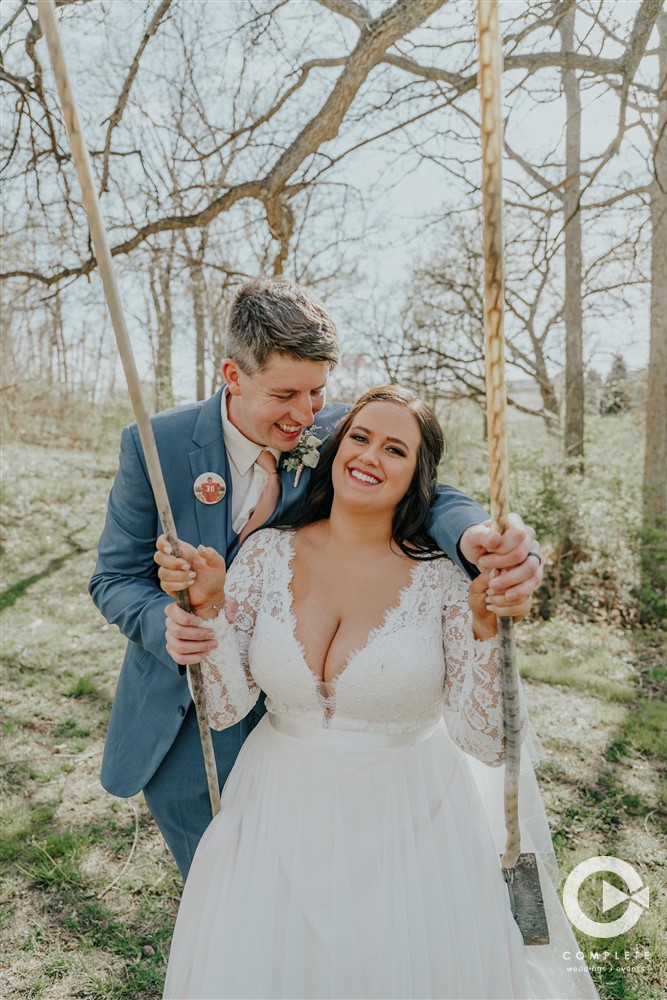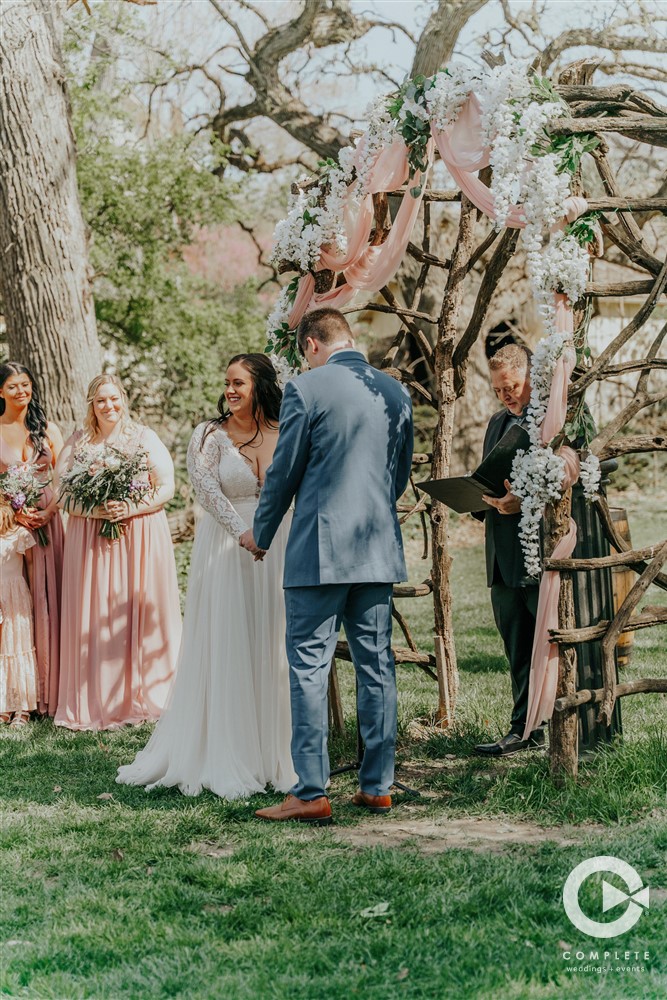 Complete Weddings + Events Columbia, Missouri
We offer Columbia, MO DJs, photography, videography, photo booths, coordination, and lighting for your Columbia events. Contact us to learn more about Complete Weddings + Events Columbia, MO wedding packages and pricing!