Picking a song to walk down the aisle to can be challenging. On the other hand, some brides have imagined walking down the aisle to the same song since they were ten years old. Wherever you're starting your music selection journey, make sure to know all your options. We see couples getting married weekly and are starting to notice changes in the processional and recessional song choices. Couples are no longer sticking with the traditional music when it comes to their wedding day! We are noticing that couples are wanting to create their traditions and memories through music. Here are some examples of amazing songs to walk down the aisle too!
Choosing a Unique Processional & Recessional Songs
When choosing music to walk down the aisle to, there are a few things to keep in mind. How do you want to feel walking down the aisle? If you are wanting something beautiful, elegant, and peaceful, try acoustic versions of your favorite songs! Here are some popular songs we've been seeing in 2021. 
Here are a few unique songs for your precessional
"First Day Of My Life" by Bright Eyes

"Can't Help Falling in Love" by Haley Reinhart

"Fix You" By Boyce Avenue

"Better Together" by Us The Duo

"Flightless Bird, American Mouth" by Iron & Wine

"Here Comes The Sun" by Sleepy Time Players

"Higher Love" by James Vincent McMorrow

"Rose's Theme" by James Horner and The Studio Sound Ensemble

"I'm Kissing You" by Des'ree

"Make You Feel My Love" by Adele
All of these songs are amazing for your processional. These are romantic and are sure to get the crowd feeling all the love that is in the air.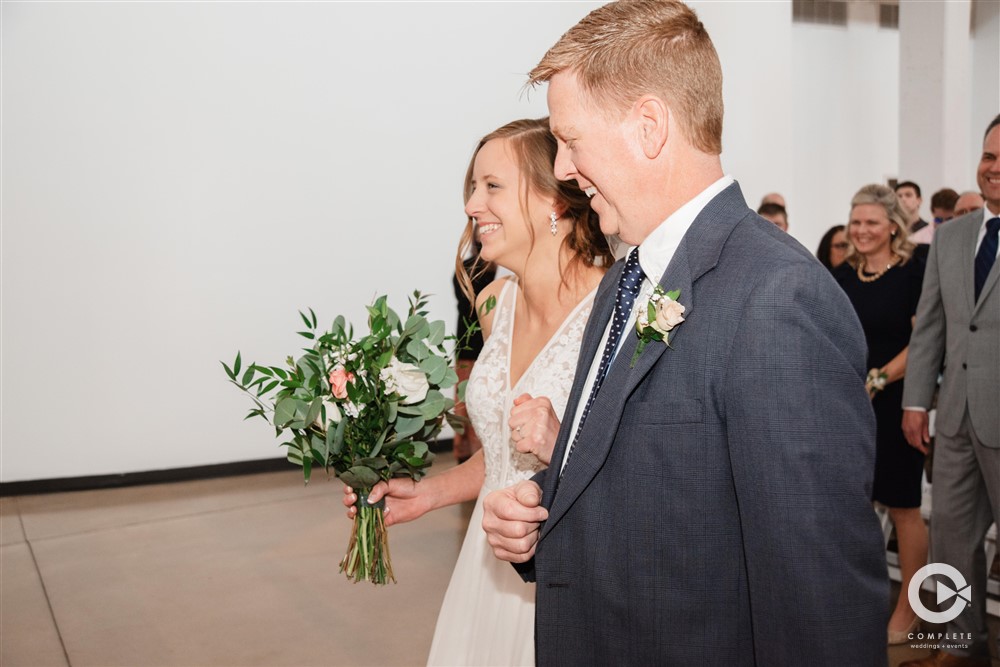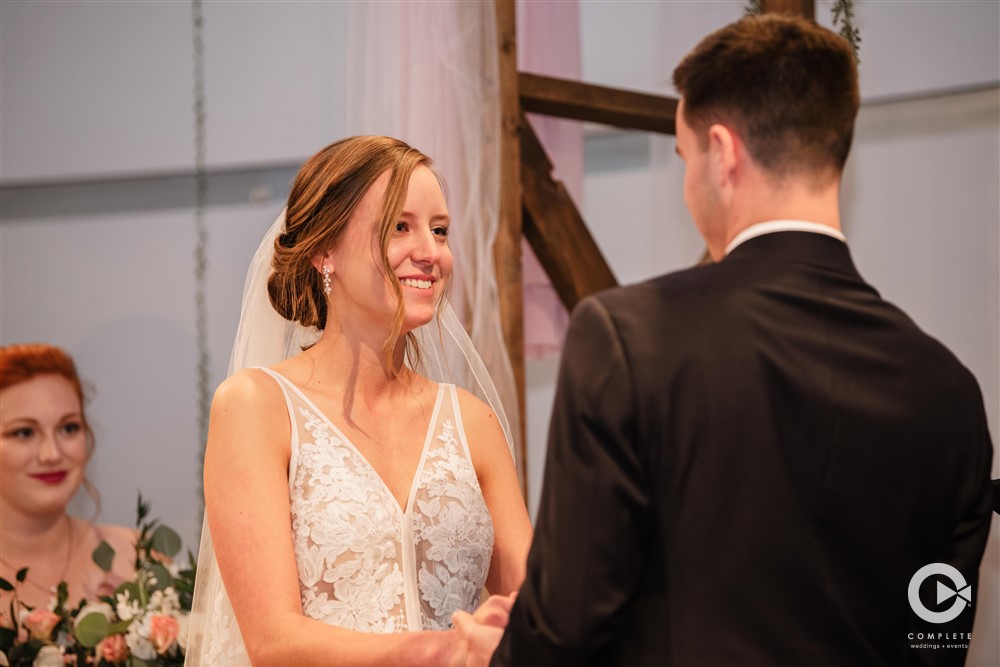 Now for the fun part. Now that all the nerves are out the window, it's time to pick a song to what out of the ceremony too! There are no limits to this decision. There are several amazing songs out there that are perfect for this occasion. Take a look at these awesome songs for your ceremony exit!
Here are a few unique songs to play during your ceremony exit!
"This Will Be (An Everlasting Love)" by Natalie Cole

Sweet Disposition" by The Temper Trap

"Hero" by Enrique Iglesias

"Can't Help Falling In Love" by Elvis Presley

"Marry You" by Bruno Mars

"You Send Me" by Aretha Franklin

"Bidi Bidi Bom Bom" by Selena

"Paper Rings" by Taylor Swift

"Head Over Boots" by Jon Pardi

"Oh What a World" by Kasey Musgraves

"Sky Full of Stars" by Coldplay

"Your Love" by Nicki Minaj

"You Make My Dreams" by Hall & Oates

"I'm Yours" by Jason Mraz
These are some amazing and non-traditional songs to play during your recessional!
The ultimate goal is to find the songs that make you feel your best! Music has a very powerful way of generating emotions in people. When thinking about the type of music you want to walk down the aisle to, think about what you want to feel and how you want others will perceive that feeling! In other cases, there are couples that walk down the aisle to the Star Wars theme song. Which is AMAZING! We love creativity!
Complete Weddings + Events in Columbia, MO
Complete Weddings and Events strive to create an inclusive environment for everyone!  For further assistance, check out our DJ, Videography, Photography, Photobooth services for all of your wedding planning needs!!