You've been to a million bachelorette parties in your day. Nashville, pool parties, weekend getaways, etc. . . are all good and fun, but we know you're looking for something a little bit edgier, and not so basic for your own bachelorette! Read on to see our ideas for fun bachelorette party alternatives that you can do right here in Colorado Springs this summer!
Camp In the Mountains
Colorado Springs is famous for its nature, but we know camping isn't necessarily a go-to for bachelorette parties; which makes it a unique experience for everyone! You can also always ramp it up and go "glamping" if you need some amenities while still enjoying the views. This is an easy, affordable bachelorette party option; you can go hiking on the trails, play games, and sit around the campfire! Depending on the location, you may even be able to go horseback riding and enjoy the nature there as well. Some of our favorite mountains to camp in include Pike's Peak and Garden of the Gods. Both have absolutely beautiful, breath-taking views to take in throughout your time there. Visit each website to see more information about the events and other activities offered to visitors!
A Chill Night In
Some girls just wanna have fun while staying in their pajamas and there is absolutely nothing wrong with that! We respect the fact that not everyone is going to want to have a grand weekend away, or even a big night out on the town. Grab your girls, grab your most comfy blanket, and get ready for a weekend IN! One thing you can do on your weekend has a movie marathon. Watch the classics- the Notebook, Mean Girls, Legally Blonde, you name it!
While watching movies, you and your gal pals can do anything from decorating donuts to baking anything and everything yummy, sipping on your favorite wine, or our absolute favorite new bachelorette party trend; making spiked lollipops! Such an activity for everyone to participate in, and super yummy for summertime. Check out the recipe and directions here! Also, an option if you really don't feel like doing much, is to buy your sweets for your chill weekend. Our favorite cupcakes of all time here in Colorado Springs are from The Cupcake Doctor!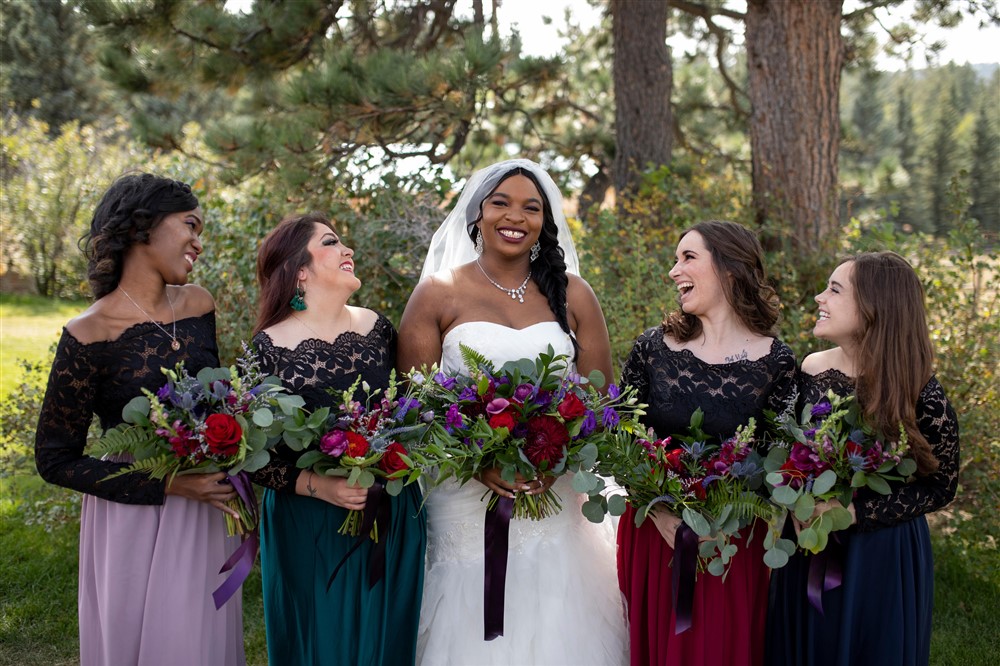 It's Wine Time
This one is a bit more of an up-scale bachelorette party idea. You can make a weekend out of it, or you can just make it an all-day event with your girls! Colorado Springs has some super wine spots and vineyards to check out. Try all the interesting wines you've never had before, or stick with what you know will make you happy. Either way, having your wedding party celebrating with you will be an absolutely fun event for everyone! At the very top of our list of wineries to visit is Vino Colorado Winery & The Springs Elephant; delicious wine and the most cute, quaint seating area you ever did see. You can also take a short 15 minute drive to Manitou Springs and visit D'Vine Wine Manitou Springs. Their wine is known in Colorado Springs to be amazing, and the unique "boutique" aspect of this winery is a fun place to visit with you and your besties!
Have A Spa Day
Usually when you think of bachelorette parties they tend to be more of raging parties; however, this is a unique option for a bachelorette if that's not really your style. Colorado Springs has some amazing spas where groups can enjoy a true relaxing day with no worries. This can help to take a weight off your shoulder while taking a break from all the wedding planning stress we know you must be feeling. Get a massage, a facial, a manicure, or whatever tickles your fancy and helps you to truly relax! Make sure you book the spa you want to go to ahead of time, and decide if you want to make a day or a weekend out of this little getaway. We love SunWater Spa! Along with the "regular" spa activities, there is also yoga available to really get your Zen on. Another favorite is Alluvia Spa and Wellness Retreat in the Cheyenne Mountains. Take a look at their extensive menu for some amazing relaxation services. Really though, as long as you're with your girls and forgetting all the stresses of wedding planning, we know you'll be just fine!
Search For Speakeasies
There are lots of things to love about Colorado Springs. The views it has to offer are unbeatable. But what about the spots that you don't see right away. Make a weekend out of exploring some of Colorado Spring's speakeasies. It's a great way to let loose, and who knows, you and your bridesmaids might find your new go-to-spot. Some of our favorite speakeasies include Brooklyn's On Boulder, Axe And The Oak, and Shame & Regret. Do some research before you enter these locations, you might just miss them if you walk by too quickly.
Pictures sourced from the Brooklyn's On Boulder Facebook page
Complete Weddings + Events Colorado Springs