Allie and Jimmy met at Louisiana State University while both residing in the Engineering Residential College, so hosting a wedding reception at the Orangerie (LSU Ag Center Botanical Gardens) only makes perfect sense – plus the location is lush and gorgeous for any Baton Rouge wedding! The LSU botanical gardens also happens to be where Jimmy popped the question to Allie!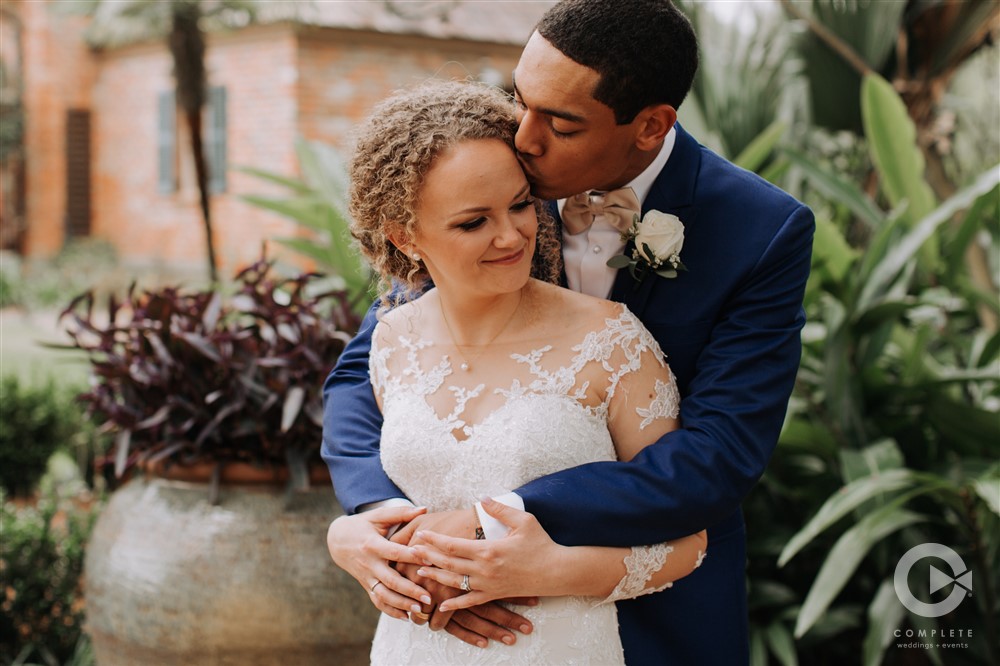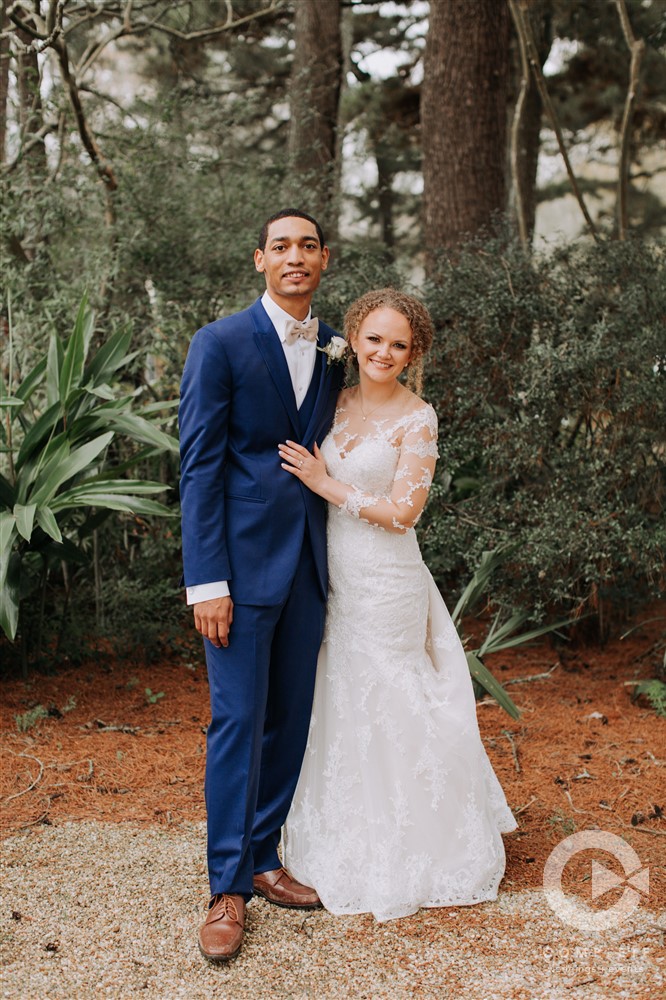 This Baton Rouge wedding was elegant and romantic, and a perfect for anyone wanting a dreamy, outdoor wedding. The bride's dress has lace down her arms for an enchanted bridal look. The notes of navy across the groom and groomsmen attire to many details of the day brought together this formal-filled day. Feminine touches peaked through in the bride's bouquet with pops of coral amongst the white flowers.
Take a look through the photos captured by Complete Weddings + Events wedding photographers, Katie and Hannah, to see the day's details, sweet moments, and fun-filled evening.
Photography: Katie + Hannah, Complete Weddings + Events
Videography: Matthew, Complete Weddings + Events
DJ: Thomas, Complete Weddings + Events
Photo Booth: Complete Weddings + Events
Venues: St. George Catholic Church, Rural Life Museum, LSU Agcenter Botanic Gardens (The Orangerie)
Couple's First Dance Song: "VIRAL" James Graham
Makeup & Hair: A Pristine Beauty