Many couples decide on having a first look because it is easily the most magical and intimate moment of a wedding. Namely, the shots from it are candid, emotional, and romantic at their core. Capturing first-look wedding photos means being able to look back at your celebration and relive it again and again. These are very special and intimate minutes of your union, so you will certainly not regret creating lifelong memories out of them. 
However, since these moments are truly one-of-a-kind, you will want the photographs to be equally as special. So, adding a touch of magic to them is vital if you want to capture their essence. For that reason, we have included some tips to help you create magnificent photos. 
1. Pick a beautiful intimate spot
First look photos should be taken in a quiet location away from your wedding party. These moments need to be documented in a discreet location away from any observers. You will get an intimate look at the images by doing so, where exclusivity and your quirky romanticism take precedence. It is a naturally touching moment, but to capture it in a photograph, a specific mood is required.
When it comes to choosing a location, you have several alternatives. You may do it in a lovely garden surrounded by vegetation, or you can do it outside to ensure sufficient lighting. If you are holding your wedding at a hotel, you might choose a quiet spot to represent the passion and sensuality of your marriage.
2. Choose a story for your photographs
First impressions Wedding photography is inherently romantic. However, you will need to include some sort of scenario to liven things up. You'll want your photographs to convey a story, making these moments even more appealing and intriguing. Consider it your very own fairytale moment!
The first glance is wonderful because it allows you to be incredibly creative with your tale. You can, for example, arrange a cute encounter at a railway station or a double reveal on a remote route surrounded by beautiful scenery. Furthermore, you may make a spectacular entry on an incredible staircase similar to those seen in movies and fairytales, or you can just go for a romantic spin and generate a dreamlike atmosphere.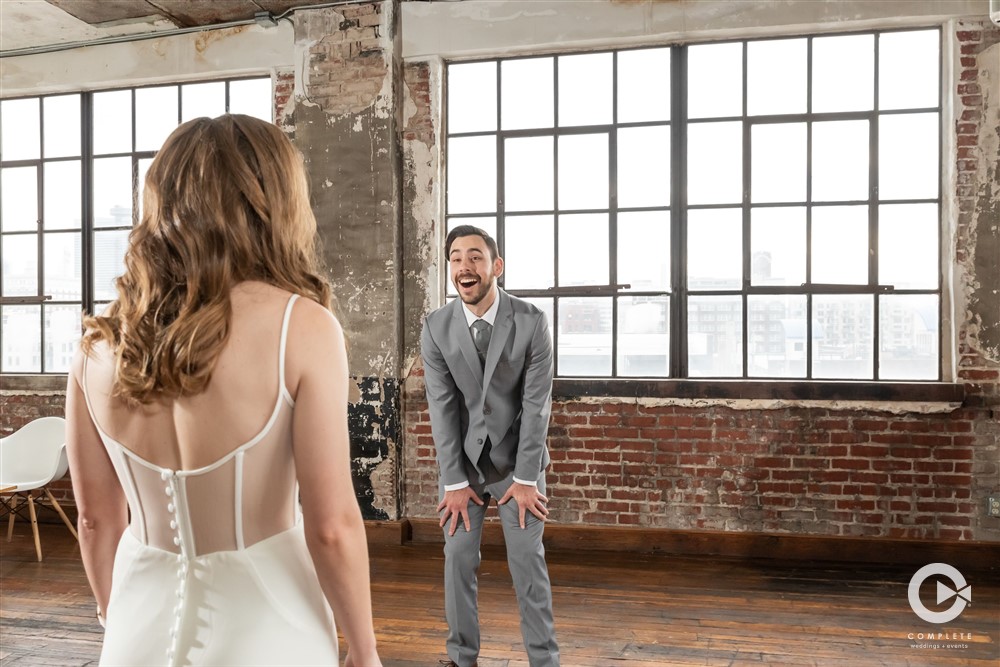 3. Wedding gifts during the photo session
You may personalize your first look images by putting small mementos of gratitude in the shoot. Your photographers can catch the two of you presenting each other gifts and reacting to them. These are valuable moments, therefore being able to revisit them after some time has passed is a great blessing.
And what better opportunity to exchange gifts than when the two of you are alone and have some alone time? Your first look wedding photographs are more than simply a part of your wedding planning. On the contrary, they provide an opportunity for the bride and groom to express their love and enthusiasm on their special day without the presence of others.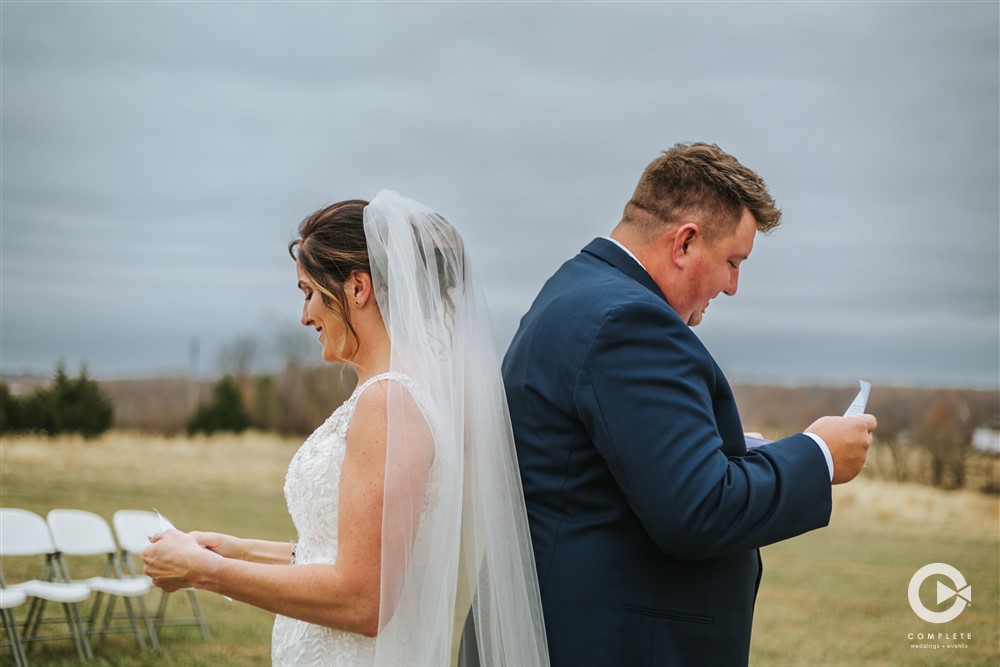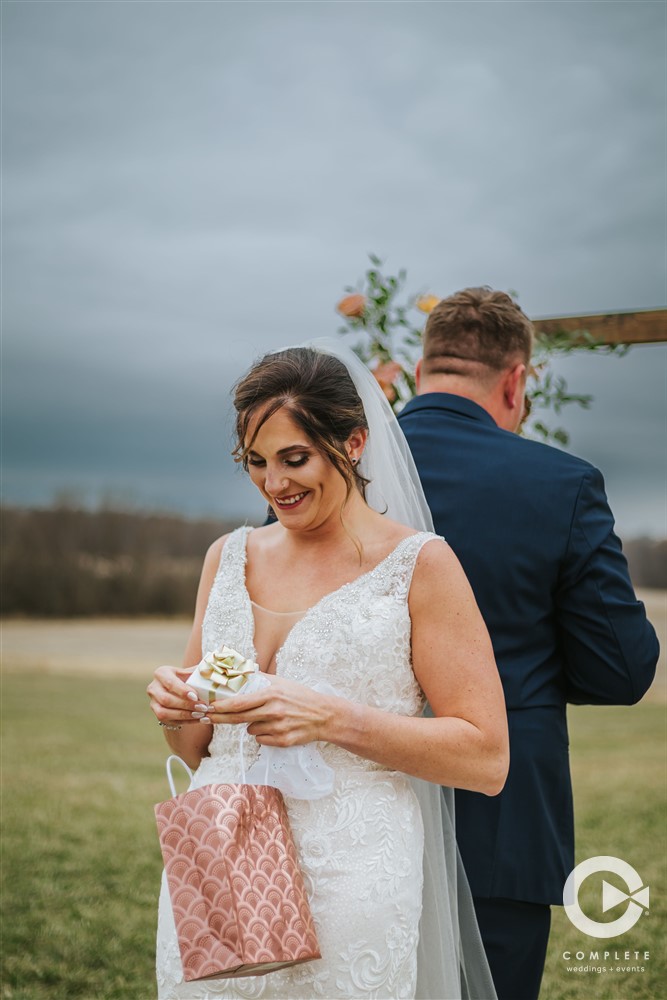 4. First Touch? Same Rules Apply!
Capture treasured memories
The couple's "first touch" is a wonderful and emotional event, and having a photographer present helps you to capture those valuable memories. A good photographer will be able to capture candid images of your responses, feelings, and physical connection at the "first touch." These images may become treasured memories, allowing you to relive the experience for years to come.
Immortalize the intimacy
A "first touch" is a private time shared by the pair, and having a photographer present helps you to capture the closeness without being invasive. The photographer may capture delicate movements, feelings, and expressions that may be missed in the moment and preserve them in photographs that can be enjoyed for a lifetime.
Collaborating with your photographer
Having a wedding photographer in Baton Rouge there at the "first touch" allows you to artistically work with them. You and the photographer may talk about your vision and preferences for the images, and the photographer can offer advice and recommendations on how to capture the moment in a way that fits your style and vision.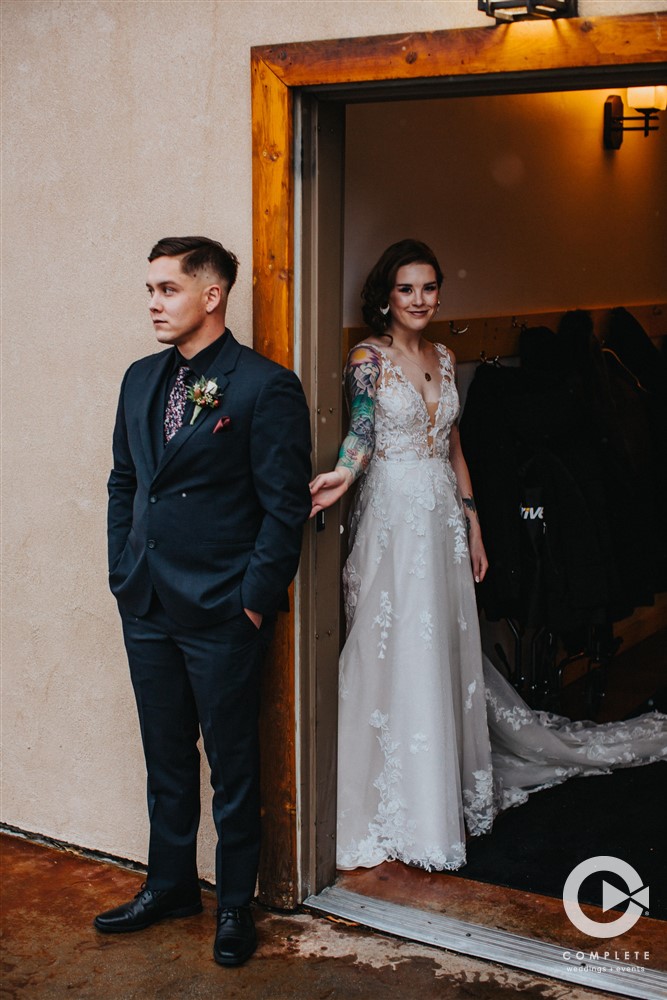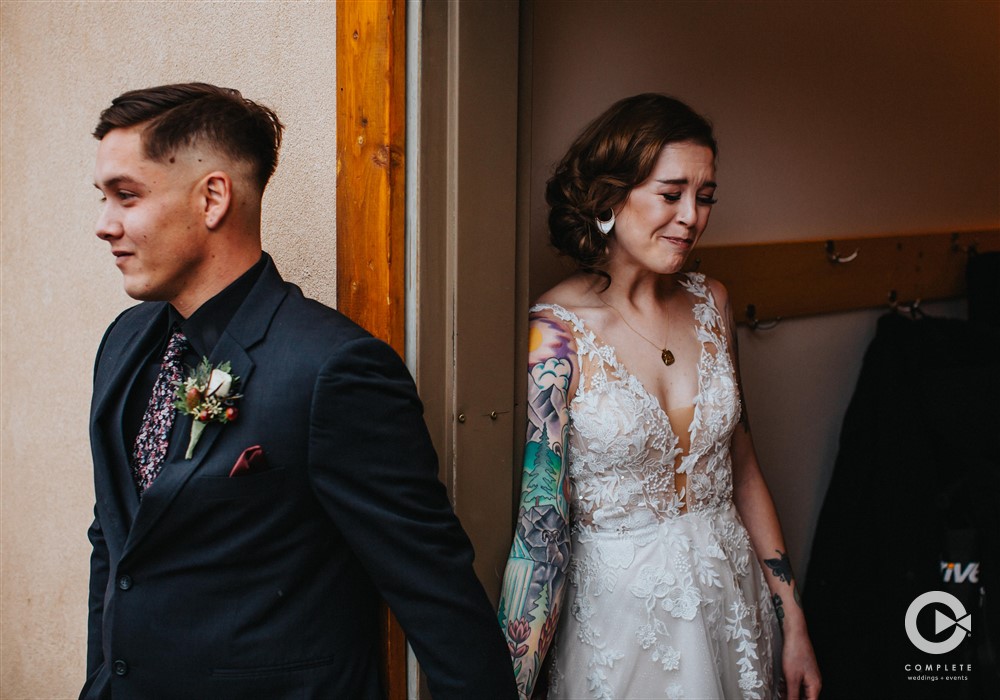 Now, take a second and think about how important it is to see your partner's face when you get ready for the big event. We believe that first look photos are a true gift for newlyweds, so choosing this kind of photo session will not be a mistake. We hope we have given you ideas, so you are ready to plan your whole wedding as you have always imagined!
Complete Weddings + Events – Wedding Photographer Baton Rouge, LA
If you need more information and details about capturing your big day (through photos or video!), feel free to contact us!
Hire a wedding photographer in Baton Rouge, LA with Complete Weddings + Events.