Many couples choose to shoot first look wedding photos because it is an incredibly magical and intimate moment during a wedding. The candid, emotional, and romantic shots captured during the first look can be cherished memories that allow you to relive your celebration over and over again. These unique and special moments are an opportunity to create lifelong memories that you won't regret.
As these moments are truly one-of-a-kind, it's important to ensure that the photographs are equally as special. Adding a touch of magic to the first look photos is crucial in order to capture the essence of the moment. To help you create magnificent photos, we have included some tips to enhance the magic of your first look photos.
1. Pick a beautiful intimate spot
Selecting a secluded spot away from your wedding party is ideal for capturing first look photos. These moments should be documented in a discreet location where intimacy and your unique romance take center stage. It's a naturally emotional moment, but to capture it in a photograph, the right mood is essential.
You have several options when it comes to choosing a location. You can opt for a beautiful garden surrounded by greenery, or an outdoor spot with ample natural lighting. If you're hosting your wedding at a hotel, you may choose a quiet corner that represents the passion and sensuality of your union.
2. Choose a story for your photographs
First look photos are inherently romantic, but adding a storyline can make them even more captivating. You'll want your photos to tell a story, making these moments even more intriguing and enchanting. Think of it as your very own fairy tale moment!
The first glance offers ample room for creativity in crafting your story. You can arrange a cute encounter at a train station, a double reveal on a secluded path surrounded by breathtaking scenery, or make a grand entrance on a majestic staircase reminiscent of movie scenes and fairy tales. You can also create a dreamy ambiance with a romantic spin.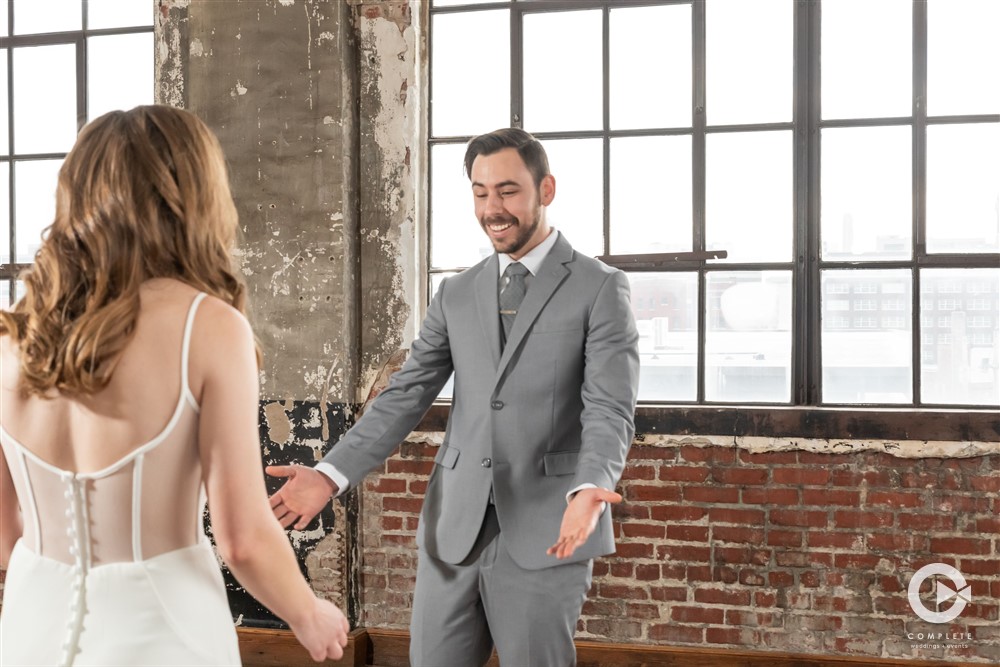 3. Wedding gifts during the photo session
Make your first look photos even more personalized by including small tokens of appreciation in the shoot. Your photographers can capture the moments when you and your partner exchange gifts and react to them. These precious moments can be cherished memories that you can revisit in the future.
What better time to exchange gifts than during your alone time in the first look moment? Your first look wedding photos are not just a part of your wedding planning, but also an opportunity for the bride and groom to express their love and excitement on their special day without the presence of others.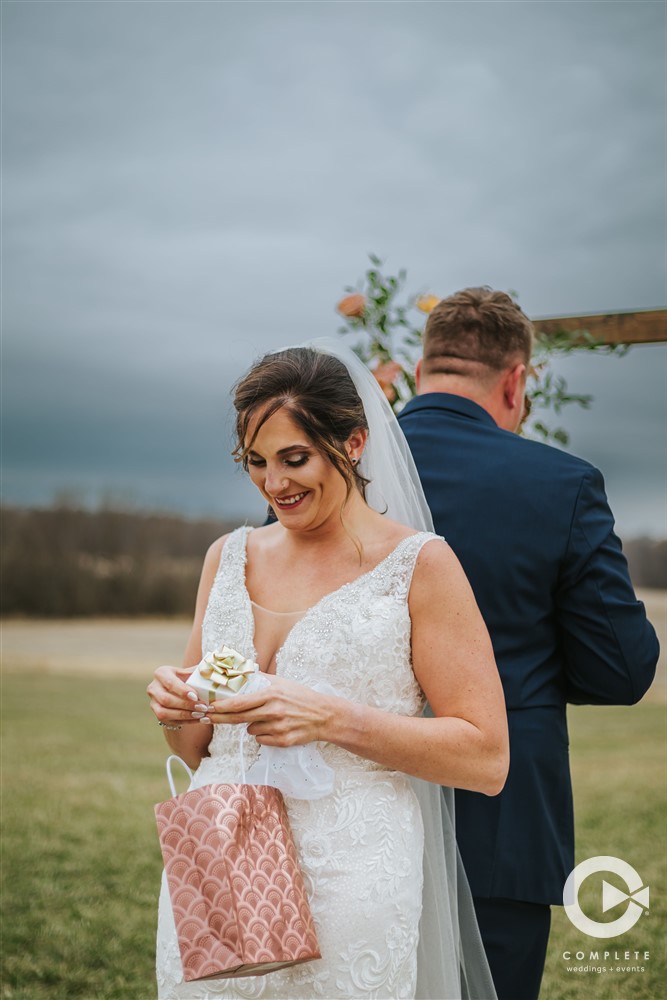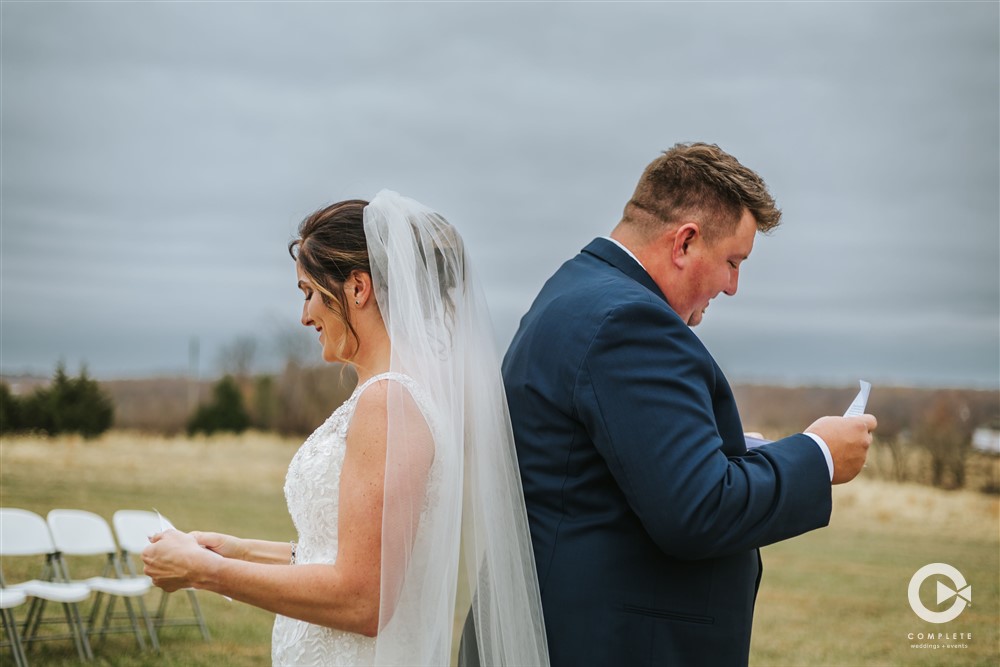 4. First Touch? Same Rules Apply!
Preserve cherished memories
The "first touch" between the couple is a special and emotional moment, and having a photographer present enables you to capture those precious memories. A skilled photographer can capture candid shots of your reactions, emotions, and physical connection during the "first touch." These images can become cherished memories that allow you to relive the experience for years to come.
Capture the intimacy
The "first touch" is a private moment shared by the couple, and having a photographer present allows you to capture the intimacy without being intrusive. The photographer can capture subtle gestures, emotions, and expressions that may be missed in the moment, and preserve them in photographs that can be treasured for a lifetime.
Collaborate with your photographer
Having a photographer at the "first touch" allows you to work creatively with them. You can discuss your vision and preferences for the images with the photographer, and they can offer advice and suggestions on how to capture the moment in a way that aligns with your style and vision.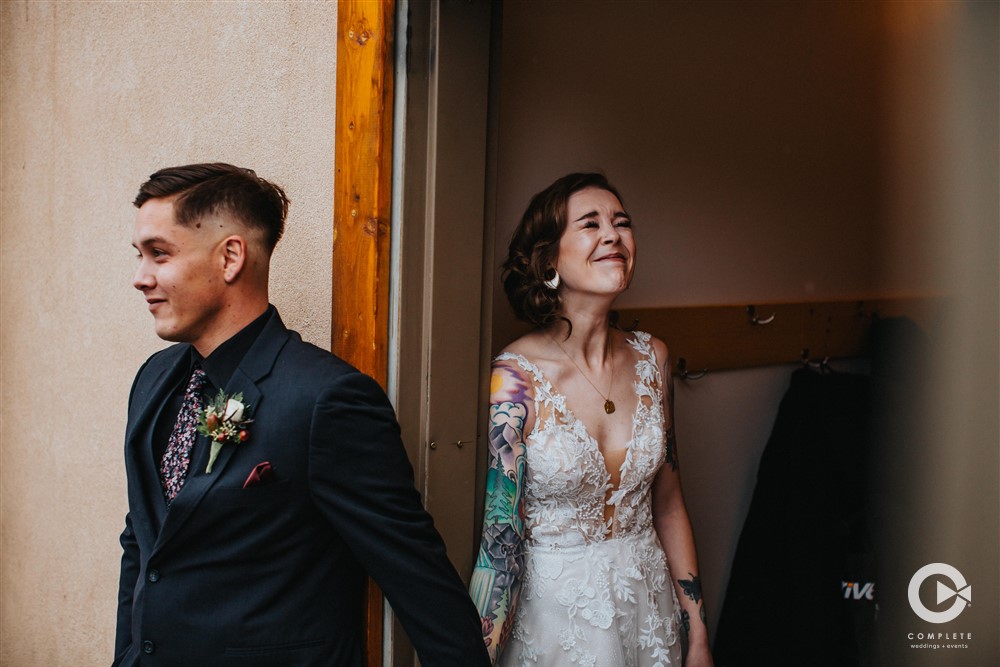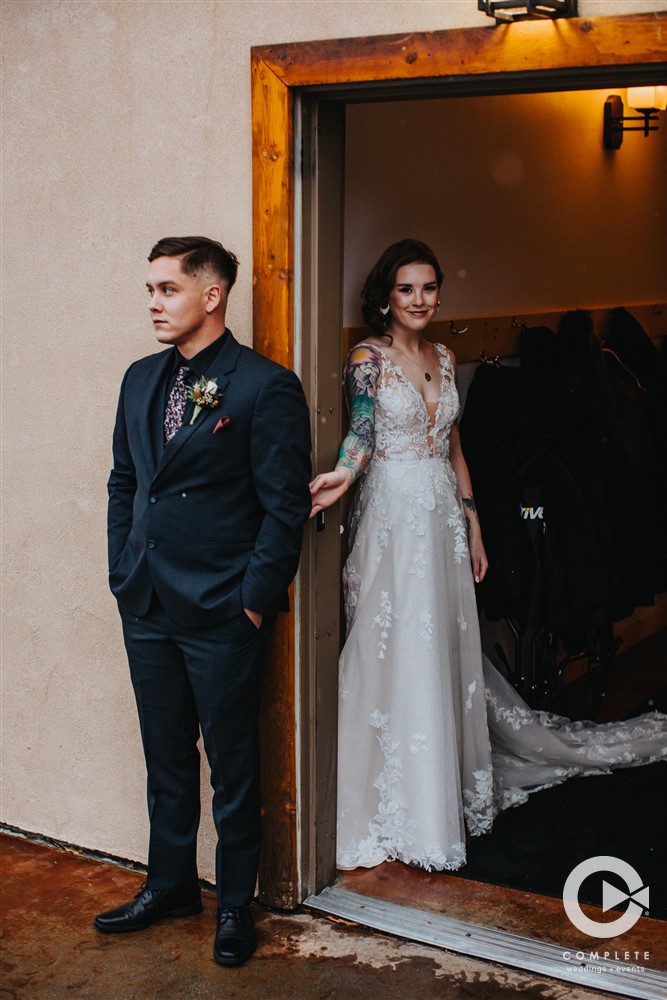 Complete Weddings + Events Austin, TX
If you need more information and details about capturing your big day (through photos or video!), feel free to contact us!