The first dance in front of dozen of eyes. Putting expectation on yourself and your partner because it must be perfect! There will hundreds of pictures and videos being taken of this moment right here. The moment that everybody sees love and unity between the bride and groom. Here are a few mistakes you can avoid with your partner to make the first dance a memorable one. 
The song is too long
Dancing for a minute and 30 seconds to 2 minutes is approvable for couples that are not actual dancers. Going through the song or even longer just holding each other on the dance floor can become boring for guests. Choreographed dances are cool to have for like 3 to 4 minutes (average song length), but not a must!
Awkward slow song
Some love songs aren't even about love. They sound lovely but are talking about someone they did love that walked away. Definitely listen to the lyrics to ensure they are about positive love. Unless that the sad love song is what you two like then go after it. Just don't be weird out by awkward eyes looking at you two. 
Didn't practice
Don't be the couple that is going to wing it. It makes the vibes in the room awkward. Something your families will never let you live down on. Also, don't want to make the mistake of stepping on your partner's feet and trying to keep going until the end of the song.
Who is going to be the leading partner? The leading partner will direct the moves on the floor. 

What type of dance moves are we doing? Practicing from a youtube video can make all the world differences. 

Practicing 1-2 times a week up to the wedding will make a difference. You can be the worse dancers. Two left feet prefer say. However, for this one special moment, you can learn how to move your partner around the room just by knowing two steps.
Didn't test out the shoes
When practicing with your partner in the living room. Make sure you can keep your balance in the fancy heels if that's your choice of shoe. Keep practicing until you feel comfortable dancing in them. 
When practicing with your partner, watch how close you are to his feet. You would not want to get it on video if you stepped on your partner during the first dance. 
Trying too hard
The number rule at your wedding is to have fun! Enjoy yourself in your partner's arms. Show off your love and give the cameras the energy you pour into your relationship to grow to a successful wedding day. It's a special moment, make it yours. Own that floor and relax.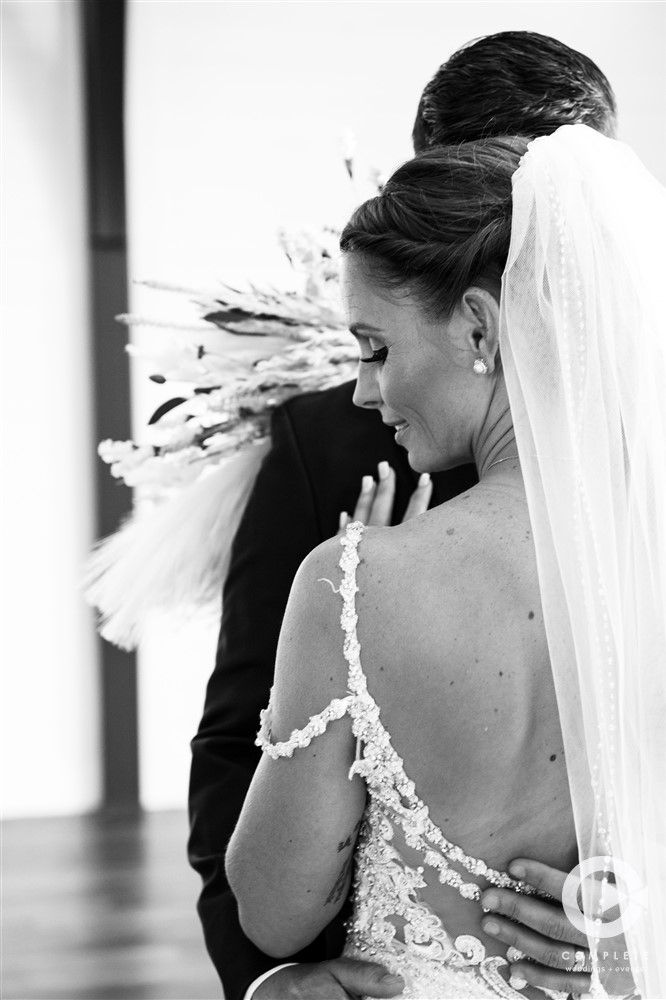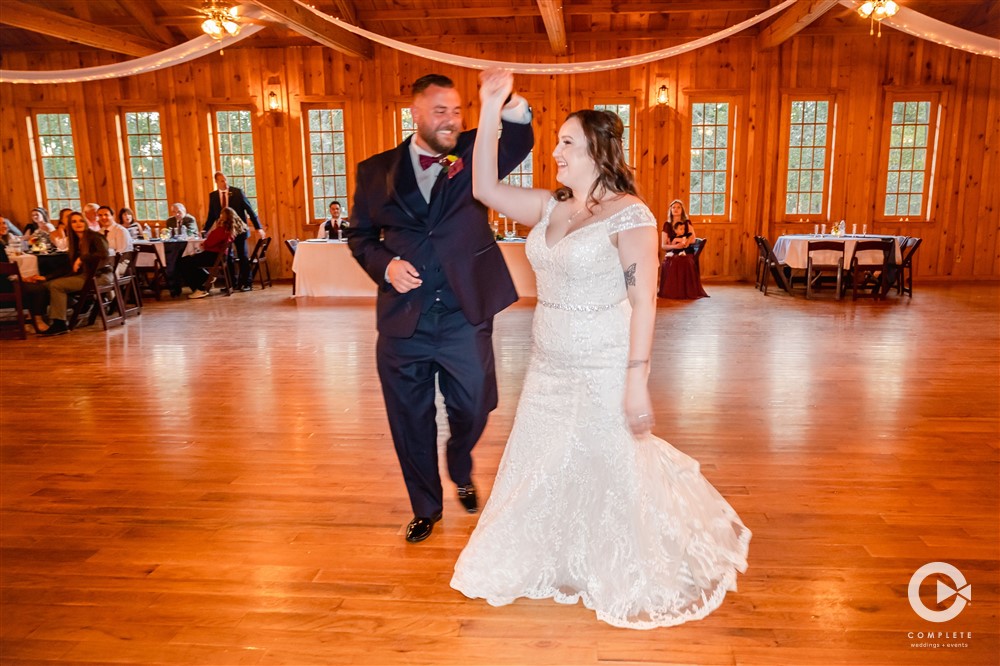 First dances can be nerve-racking because up to this point you've had a million questions thrown your way. Forcing to think today must go perfect! When in reality, it's about you and your partner. Own your wedding and own that dancefloor with them! Forget about everybody and listen to your song with much love!
Complete Weddings + Events in Austin, Texas
Planning a wedding is an exciting time in your life, but when it starts to become overwhelming. The wedding and event experts at Complete Weddings + Events Austin, Texas are happy to help! Contact Complete Weddings + Event for advice or to set up a consultation for your Austin event!
Complete Weddings + Events, Austin's leading provider of event and wedding photography, videography, lighting, coordination, DJ services & photo booth rental.