Traditionally, the first time a groom would see his beautiful bride in her wedding dress was when she first walked down the aisle. Photographers and videographers are as prepared as they can be to capture this moment. But imagine how taking first look wedding photos can change everything. With a first look, your photographer can set up and position themselves perfectly to capture the first time your groom sees you without any distractions from guests trying to see you too. Since the first look also covers most of your formal pictures, you now can spend that time with your guests during cocktail hour.
Many couples decide on having a first look because it is easily the most magical and intimate moment of a wedding. Namely, the shots from it are candid, emotional, and romantic at their core. Capturing first-look wedding photos means being able to look back at your celebration and relive it again and again. These are very special and intimate minutes of your union, so you will certainly not regret creating lifelong memories out of them.
However, since these moments are truly one-of-a-kind, you will want the photographs to be equally as special. So, adding a touch of magic to them is vital if you want to capture their essence. For that reason, we have included some tips to help you create magnificent photos.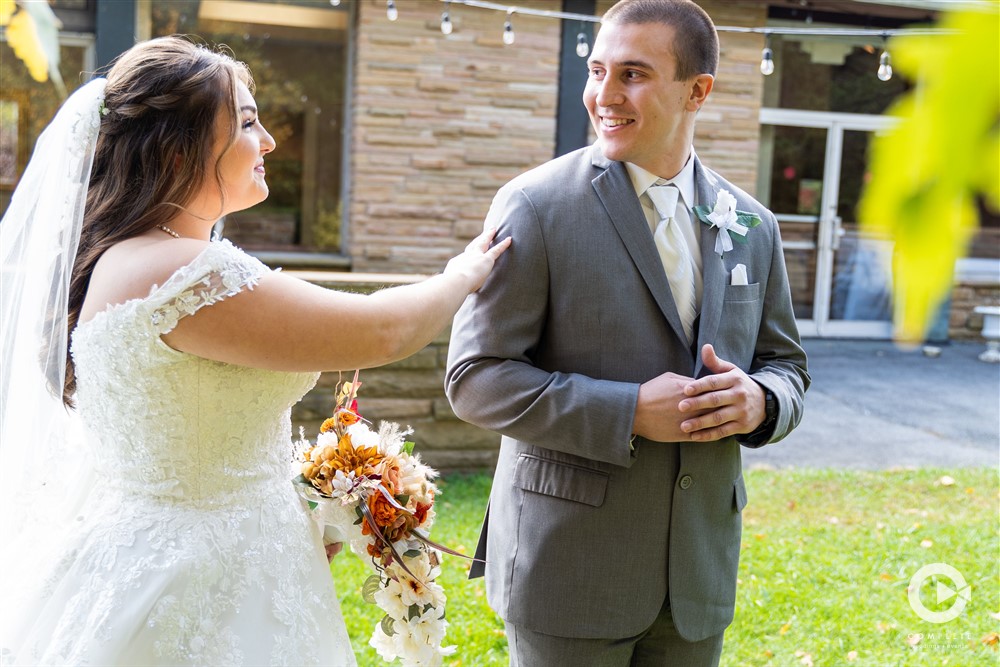 1. Pick a Beautiful Intimate Spot
First look shots require a private setting away from your bridal party. These moments need to be captured in a secluded area without any spectators. By doing so, you will achieve an intimate effect on the photographs, where exclusivity and your whimsical romance take first place. It is a naturally touching moment, but to obtain that in a picture, you need a special ambiance. 
You have a variety of options when it comes to picking the best place for first look photos. You can do it in a beautiful garden surrounded by greenery, or you can choose to do it on the outside to ensure good lighting. If you are having your wedding in a hotel, you can opt for a secluded area to depict your union's romance and sensuality. Simply, you can choose the setting that best suits your style and preferences.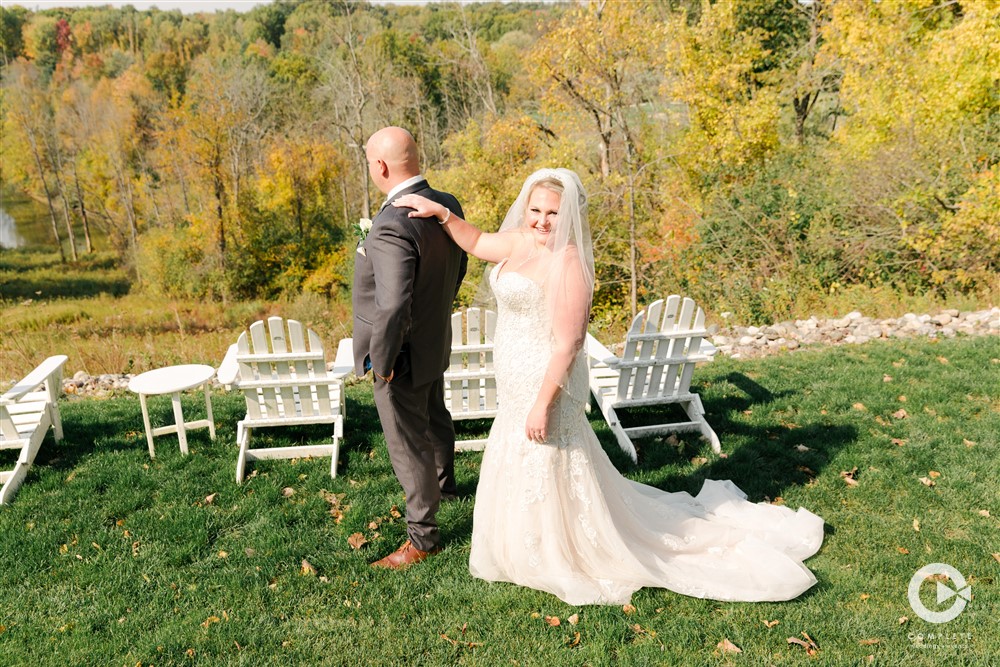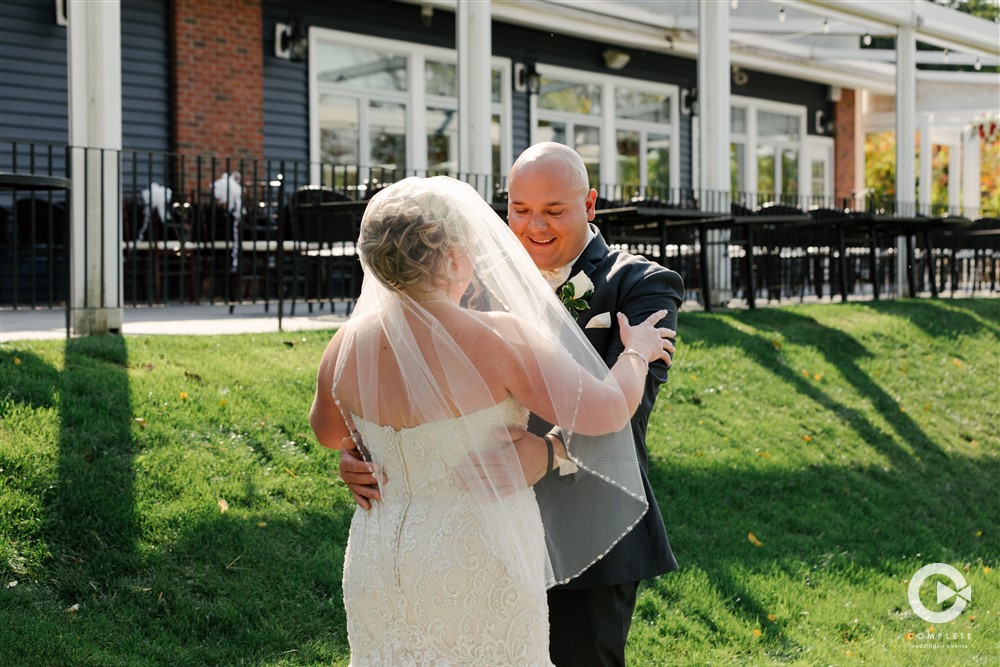 2. Choose a Story for Your Photographs
First look wedding photographs are romantic by nature. Nonetheless, you will need to add some kind of scenario to spice things up. You will want your shots to tell some kind of story, making these moments even more charming and fascinating. Think of it as your very own fairytale-like moment!
The great thing about the first look is that you can get really creative with your story. For instance, you can choose a cute meetup at a train station or a double reveal on a secluded path among natural landscapes. Moreover, you can have a grand entrance on an amazing staircase just like those we see in movies and fairytales, or you can simply go for a romantic spin and achieve a dreamy effect.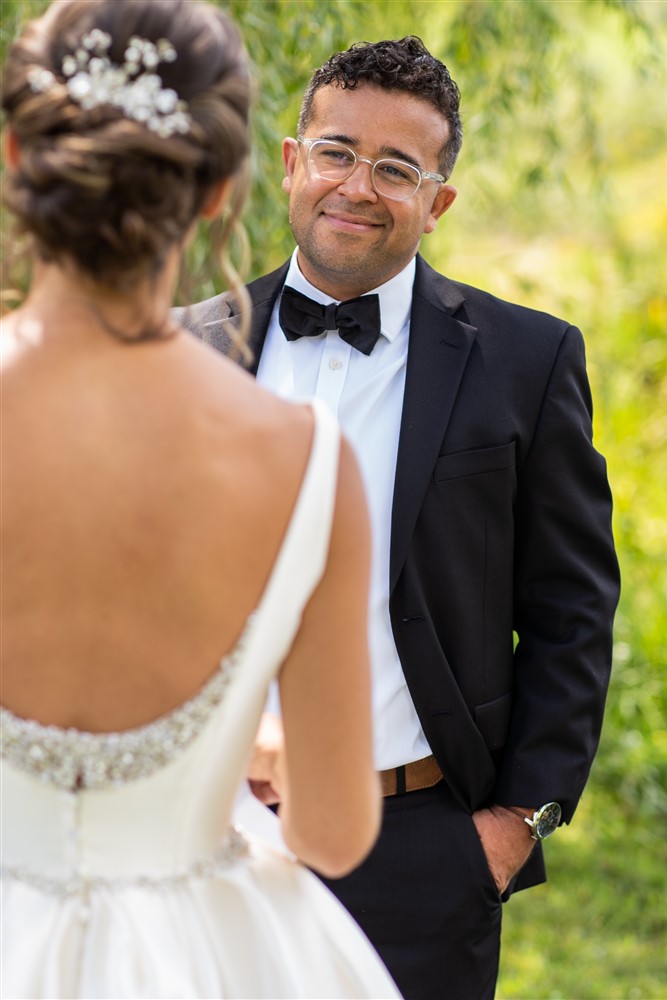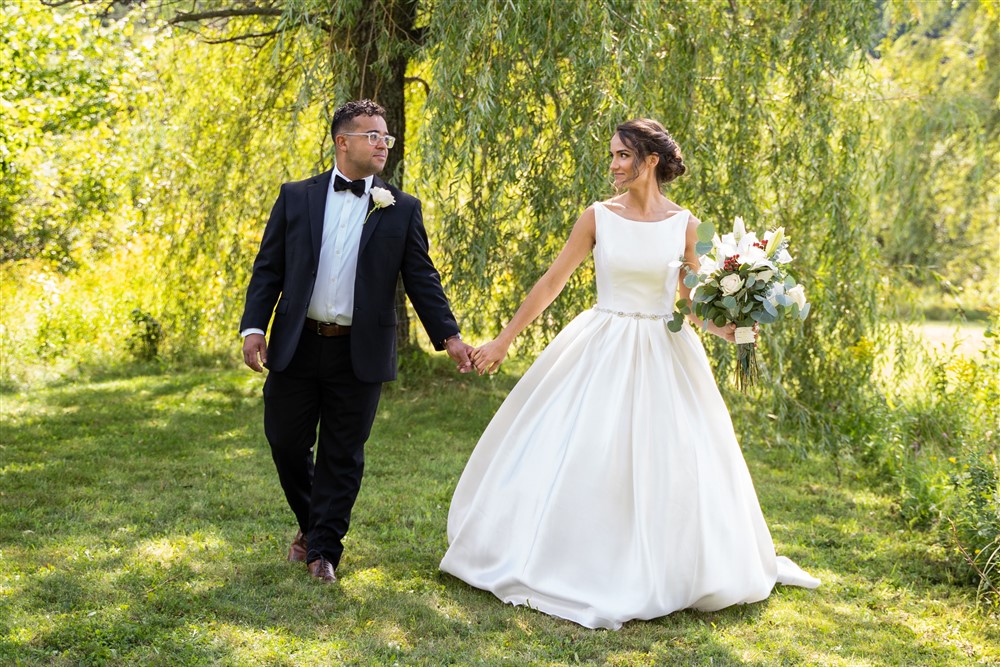 3. Wedding Gifts During the Photo Session
You can make your first look photos unique by including little tokens of appreciation in the session. Your photographers can capture the two of you handing each other your presents and your reactions. These moments are priceless, so being able to relive them after some time is a true gift. 
And, what is a better time for exchanging gifts than when the two of you are alone and have a moment only for yourselves? Your first look wedding photos are not just a part of your bridal plan. On the contrary, they are a reason for the bride and groom to share their love and excitement on their special day without anyone else being present. 
Now, take a second and think about how important it is to see your partner's face when you get ready for the big event. We believe that first look photos are a true gift for newlyweds, so choosing this kind of photo session will not be a mistake. We hope we have given you ideas, so you are ready to plan your whole wedding as you have always imagined!
Complete Weddings + Events Albany, NY
If you need more information and details about capturing your big day (through photos or video!), feel free to contact us!