Wedding dress shopping can be one of the most exciting and stressful parts of wedding planning. It's easy to get caught up in the glamor and beauty of all the dresses, but it's important to set down some ground rules before starting your search for the perfect dress. Let us help you with the wedding dress shopping process. Here are nine money-saving tips for wedding dress shopping.
1. Set a budget
This may be obvious, but it's essential to set a clear budget before you start shopping. Determine how much you're willing to spend on your dress and stick to it.
2. Shop Off-Season
Similar to other aspects of the wedding season, wedding dresses also tend to be more expensive during the peak of the season (June-September). We recommend shopping during off-season months when prices may be lower. We aren't the only ones with this knowledge. According to the Brides website, "January is the time for wedding dress shopping."
3. Check Sample Sales
Many bridal stores often have sample sales where they sell their designer sample gowns at a discounted price. These discounts can range anywhere from 10 to 50% off. Keep an eye out for these events and make sure that you snatch up that bargain!
4. Consider Pre-Owned Dresses
Websites like Stillwhite and PreOwnedWeddingDresses.com offer pre-owned designer dresses at a fraction of the cost. Some may consider wearing a pre-owned dress as bad luck, but we would like to think the opposite, as it's already been blessed with love and happiness. 
5. Look Beyond Bridal Boutiques
Don't limit yourself to just bridal boutiques, check out department stores or online retailers that offer formal dresses that could double as wedding gowns. These dresses are typically cheaper than their boutique counterparts.
6. Borrow from Family or Friends
Everyone's heard the wedding rhyme of something old, something new, something borrowed, something blue. It also referred to wedding dresses.
If someone you know has recently gotten married, ask if you can borrow their dress or veil for your big day. Many brides often repurpose their mother's dress or a dress from a family member who has passed away. It's a nice way to incorporate them into your own wedding.
7. Skip the Extras
Skip pricey add-ons like custom alterations or expensive veils and opt for simpler options instead. This tip is great for people having minimalist-themed weddings. 
8. Consider Non-Traditional Colors
White isn't the only option when it comes to wedding dresses! Consider blush, champagne, or even black dresses which tend to be less expensive than traditional white gowns. It's also a great way to stand out on your wedding day.
9. Be Open-Minded
Many brides might have an idea of what kind of dress they want before they start shopping, but it's important to give other styles a chance. Who knows, you might leave the store saying yes to a completely different dress!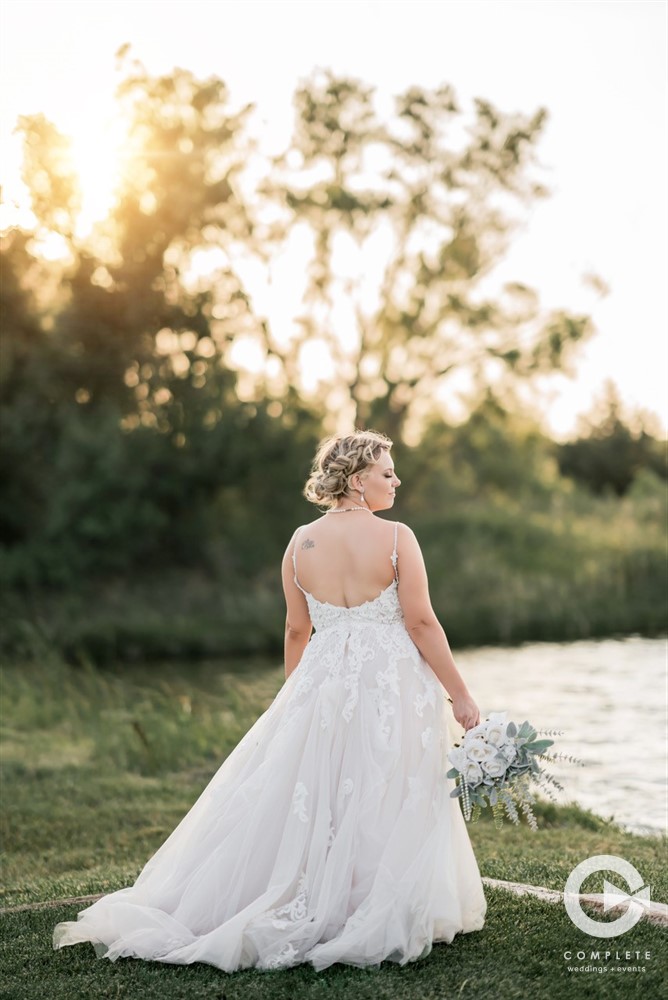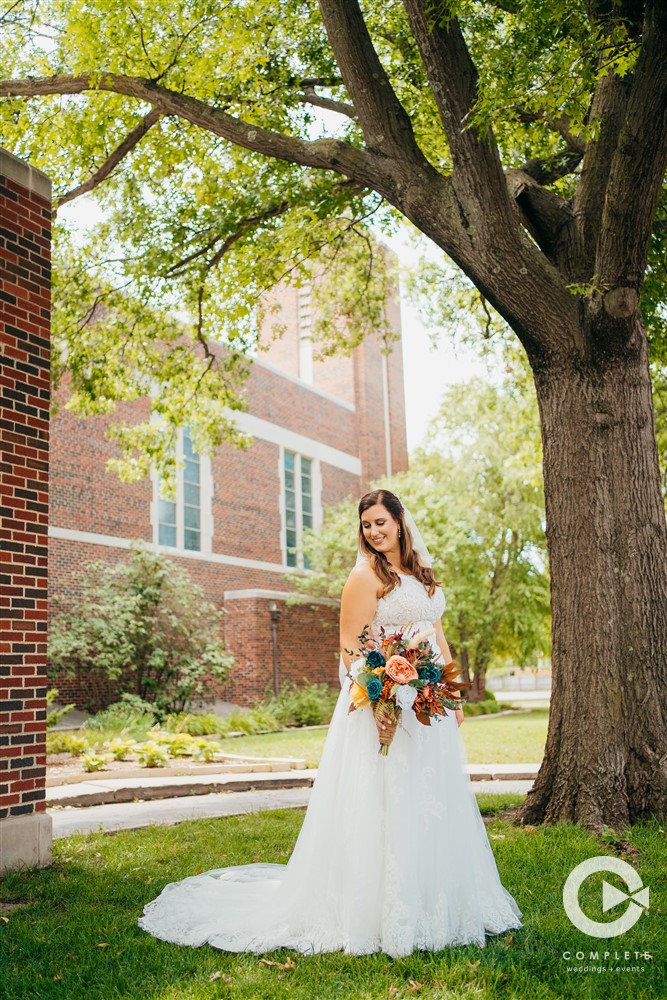 The Wedding Dress Buying Process
Start Early
Wedding dress shopping can take longer than you think. Finding your dream dress can be a hard process so it's important to start early. Begin shopping at least six to eight months before your wedding day.
Set a Budget
As we previously stated, you need to determine how much you're willing to spend on your dress and stick to it. This will help you narrow down your options and avoid overspending.
Research Bridal Shops
Look up bridal shops in your area and read reviews from past customers. Make a list of the ones that stand out to you and schedule appointments.
Bring Inspiration Photos
Bring photos of dresses that you love to show the consultant at the bridal shop. This will help them understand your style preferences and find dresses that fit your vision. It's also important to take photos of each dress as you go so that way you can compare later on.
Bring Emotional Support
Some brides may prefer to shop alone, but it could be difficult to make a decision if you're indecisive. It could be helpful to bring friends and family for support and feedback. Just remember that too many opinions can be overwhelming, so choose your group wisely.
Consider Alterations
Keep in mind that alterations may be necessary to get the perfect fit for your body shape.
Bring Accessories
If you already have shoes or jewelry picked out, bring those with you when trying on dresses so you can see how they look together.
Sleep On It
Don't feel pressured to make a decision immediately after trying on dresses. Take some time to sleep on it and come back for another appointment if needed.
Place Your Order
Once you've found the perfect dress, place your order with enough time for any necessary alterations before the big day.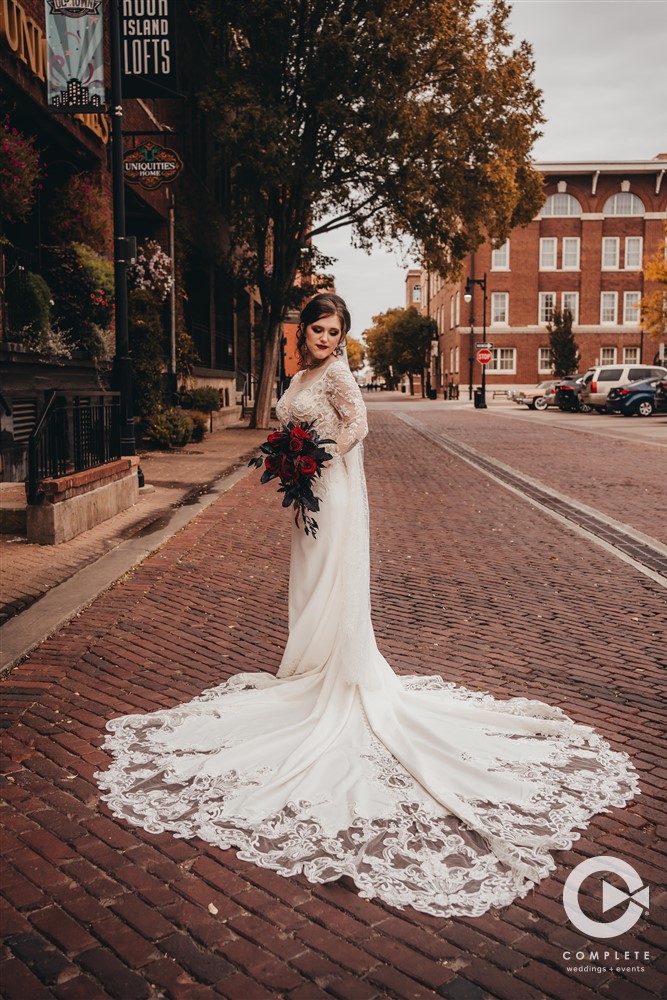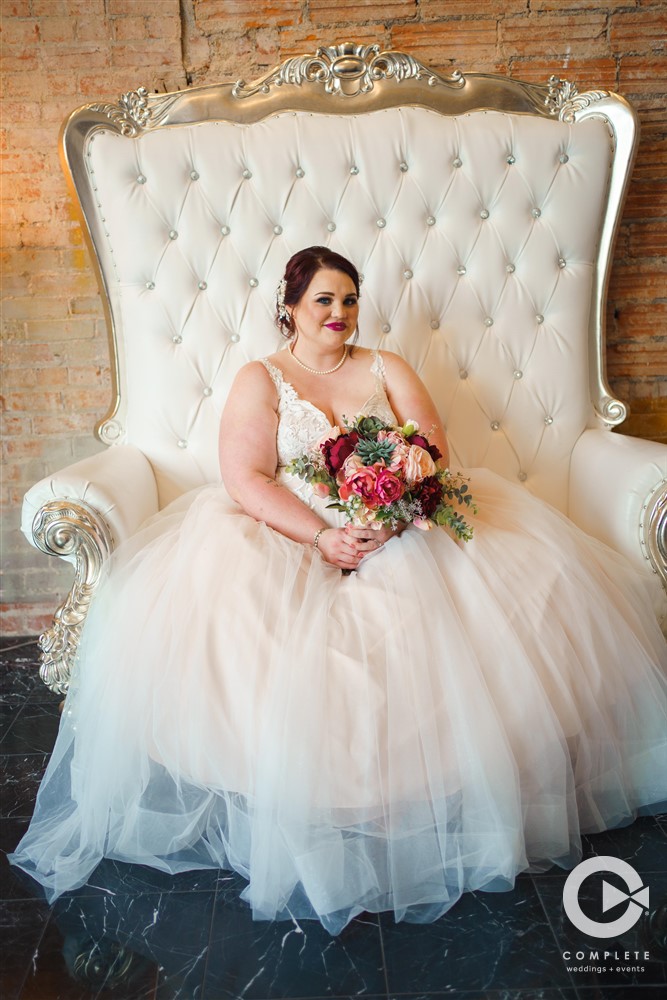 Final Thoughts
By following these tips and doing your research, you can find an amazing gown that fits within your budget.
Remember to start shopping early, set a budget, bring inspirational photos with you when trying on dresses, consider alterations if needed – and of course, take plenty of pictures. With enough time and effort, you'll look stunning in whatever dress you choose for your big day!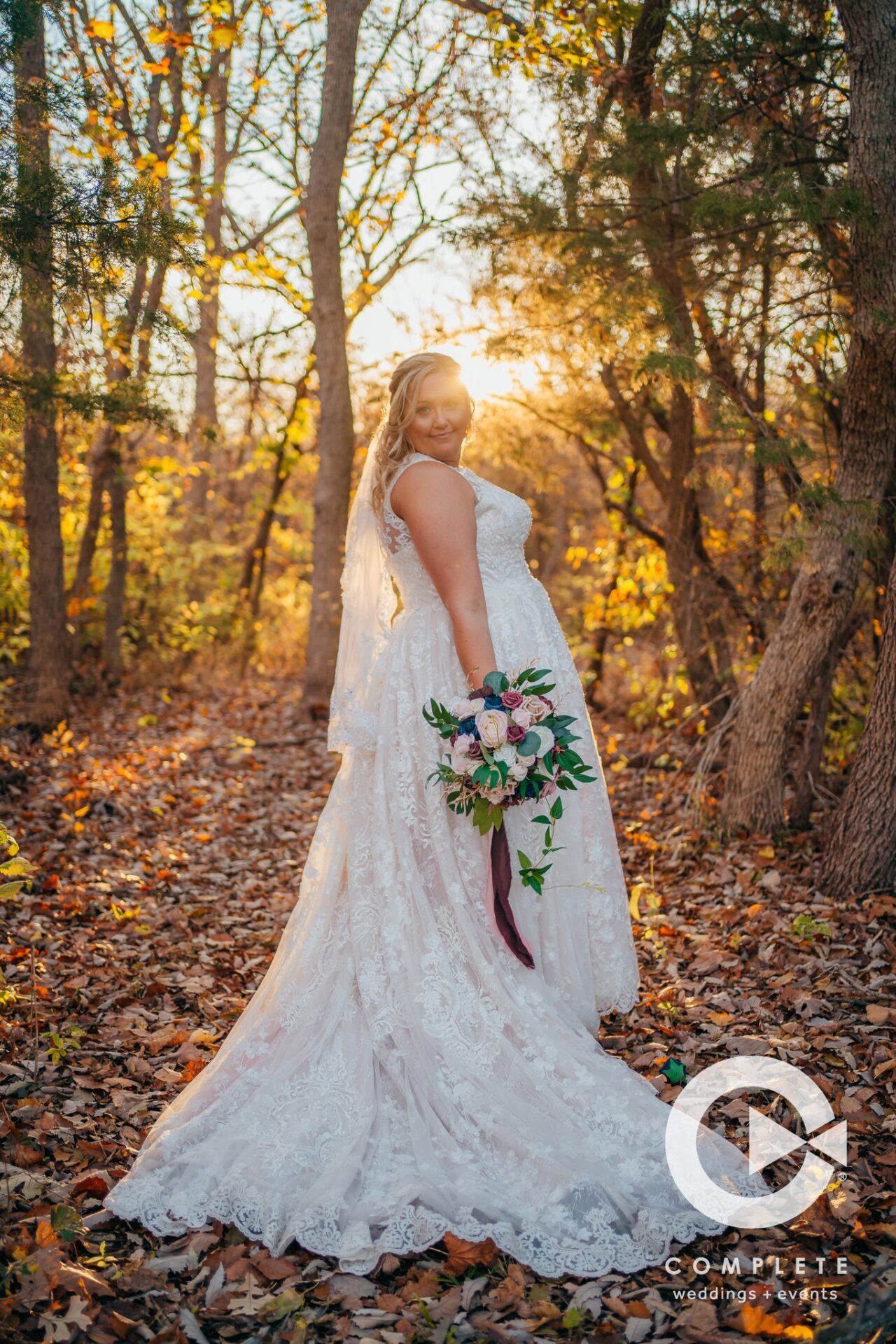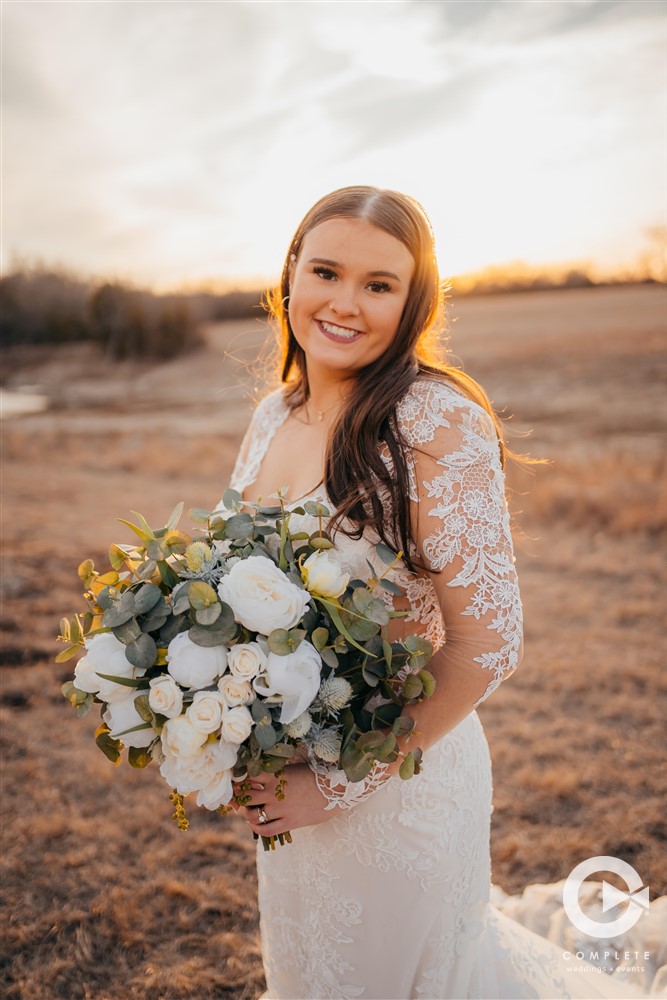 Complete Weddings + Events Wichita, KS
Whether you want one service or all six, we specialize in creating custom packages for our couples to meet their needs and budget. Tailoring each of our services to reflect your style and vision and allowing you to be a part of the planning process every step of the way. The best part is you get a team of professionals to help with all the details from our knowledgeable office staff, in-house full-time wedding planner, and experienced event staff, we have you covered and want your planning process to be a stress-free experience.
Check out our service pages to learn more about how we can COMPLETE your event!
Complete Weddings + Events, Wichita's leading provider of event and wedding photography, videography, day-of coordination, lighting, DJ services, & photo booth rental.