As your big day approaches, you're probably wondering whether you want to have a first look with your soon-to-be spouse or whether you want to wait until you walk down the aisle for your big reveal. We want to help you decide which option is best for you by outlining a few pros and cons of a first look.
Wedding Tradition & Superstition
Couples who opt to have their first look walking down the aisle see it as the more traditional option. However, it's also a very common wedding superstition that the groom shouldn't see the bride before the ceremony. The tradition that the bride and groom shouldn't see each other before the wedding started with arranged marriages, fearing that the soon-to-be couple might try to back out last minute. This tradition prevented the couple from seeing each other until the knot was tied!
This is also the reason why brides started wearing veils. Veils were thought to ensure that the groom would go through with the marriage regardless of the bride's identity or appearance.  Although arranged marriages are no longer common, some couples still prefer to wait to see their spouse when they are walking down the aisle.
If you are interested in incorporating any other wedding traditions into your special day, please read our other wedding blog about wedding traditions you may not have ever heard of.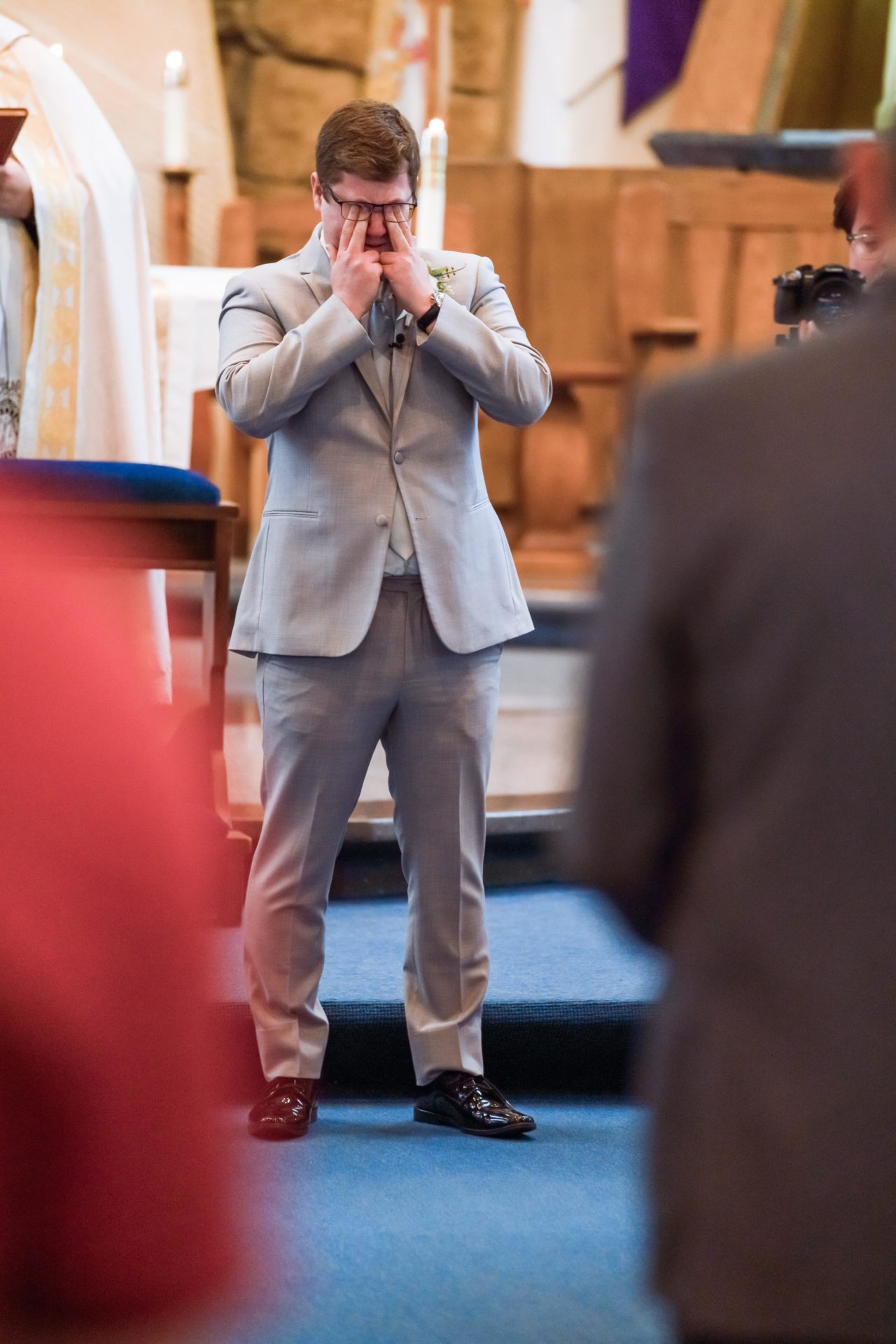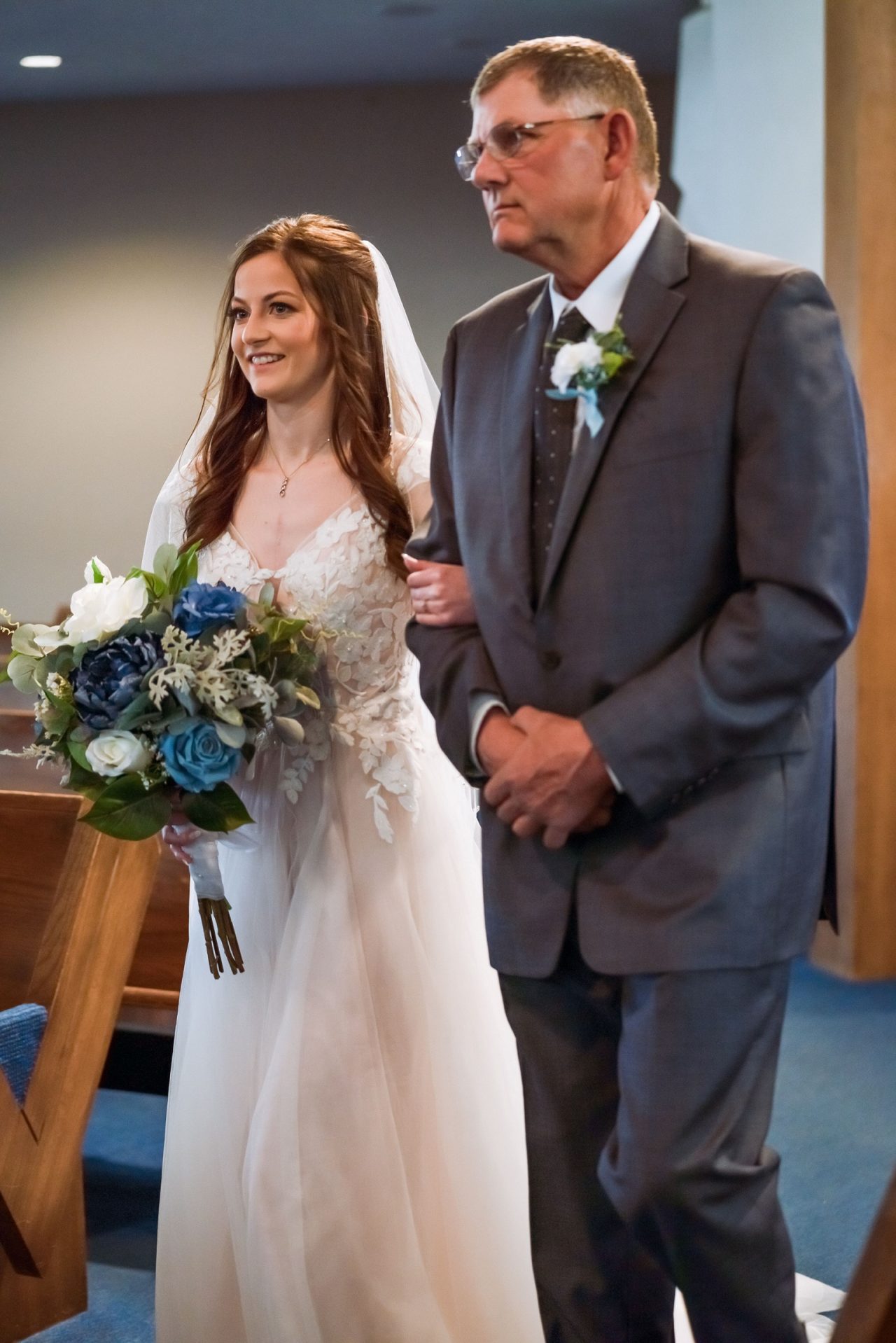 Pros of First Look Wedding Photos
More time for photos, mingling, and enjoying the day – Having a first look will guarantee you and your fiancé have more photos of just the two of you. You'll have time to enjoy cocktail hour and don't have to sneak off to take as many pictures later in the day.
Settle Nerves – If you're worried about being jittery or nervous on your wedding day, having a first look may be the way to go to calm your nerves.
More private, intimate, and emotional – Doing the first look before the wedding could help get some of the waterworks out beforehand. You'll have plenty of time for personal vows, letters, prayers, or makeup touch-ups before the wedding ceremony.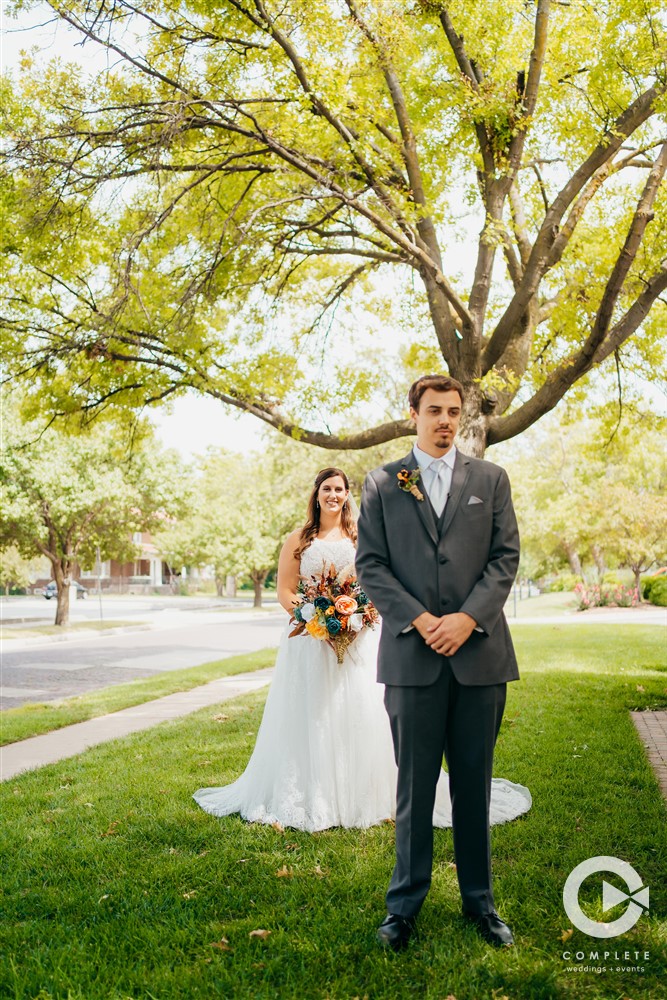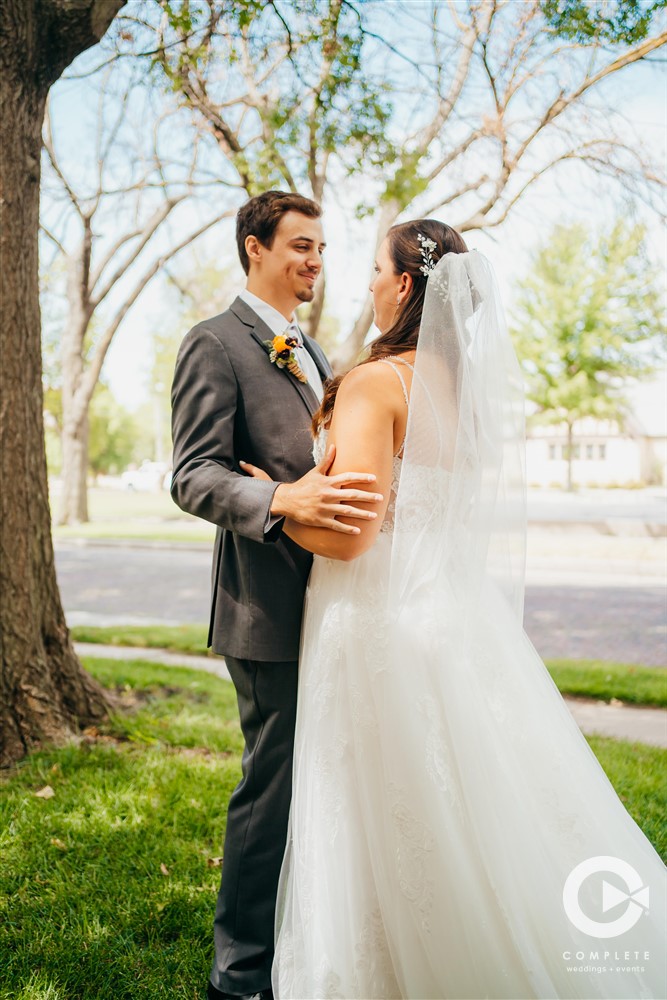 Cons of First Look Wedding Photos
Earlier Day – Taking photos earlier means you and your wedding party will need to get ready sooner in the day. If you plan on having a late reception you might want to think twice before having a first look.
Guests may get bored while waiting before the ceremony – Having a first look can lead to long periods of time where your wedding party and guests will be standing around.
Takes away from walking down the alter – Delaying the first moment until you see each other at the ceremony can be suspenseful. It might feel a little less special if you have a first look beforehand.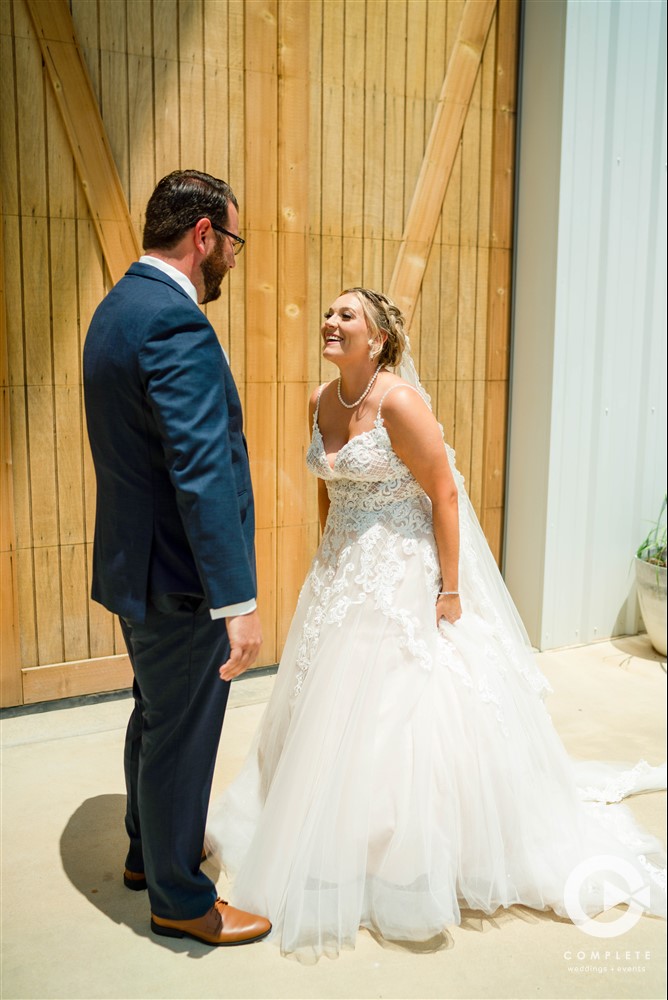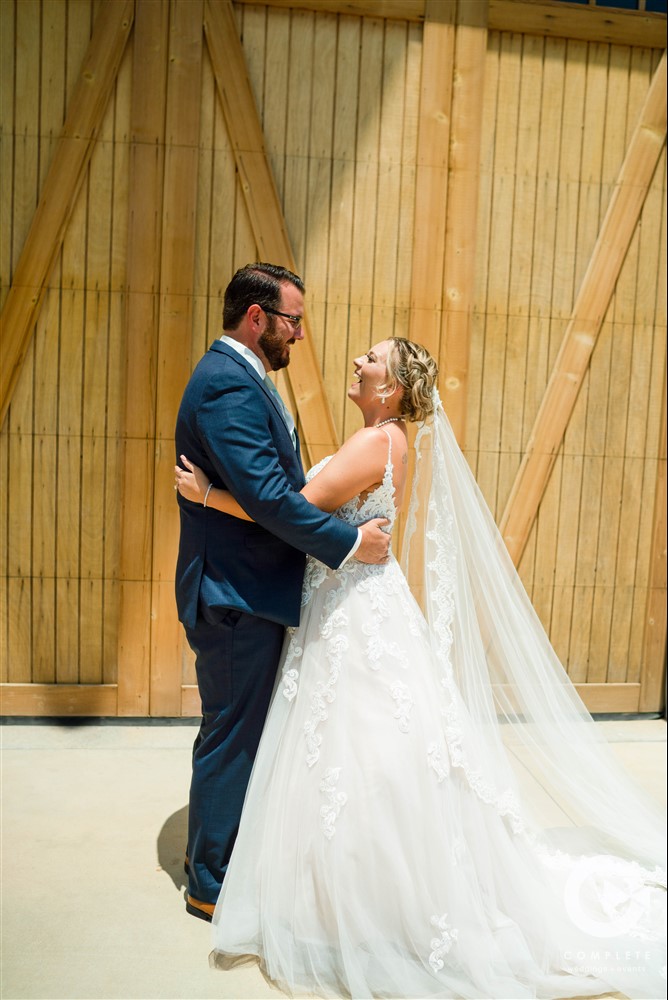 First Look Alternatives
If you still want to do something else special before your ceremony, here are a few of our suggestions.
First touch – Perfect option for couples who want to have a sweet moment before the ceremony, but don't want to spoil the surprise.
Have a first look with other family and friends – Sometimes having first look photos with your parents, siblings, or bridesmaids/groomsmen can be just as touching.
Give gifts before the ceremony – Perfect for people whose love language is gifting. Exchanging gifts can still garner happy reactions that your photographer could capture.
First Look….but with a twist – Having a best man dress up pretending to be the bride can be a hilarious way to start your day.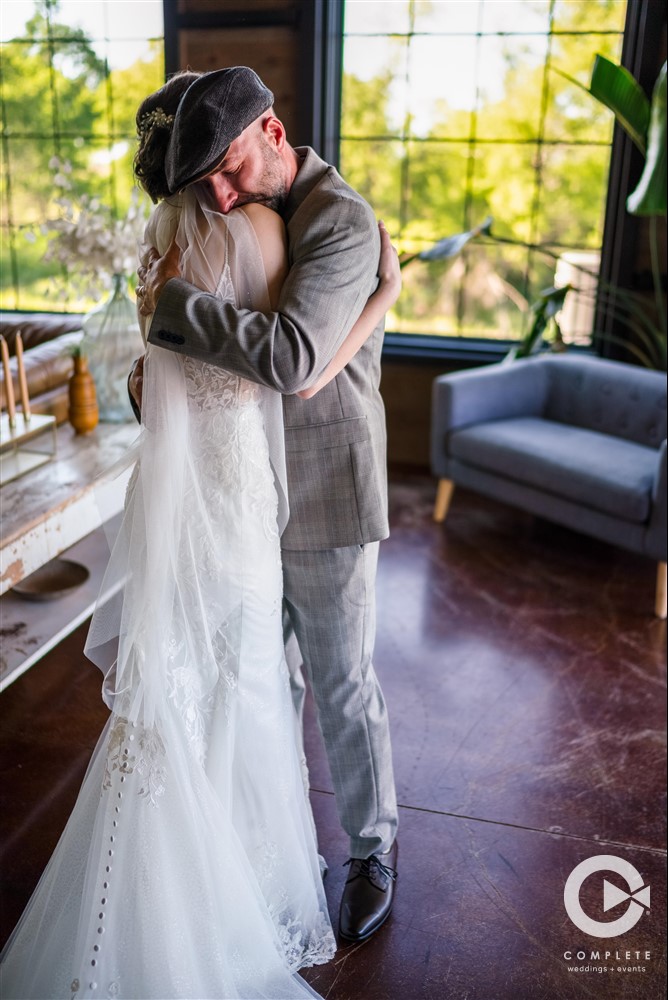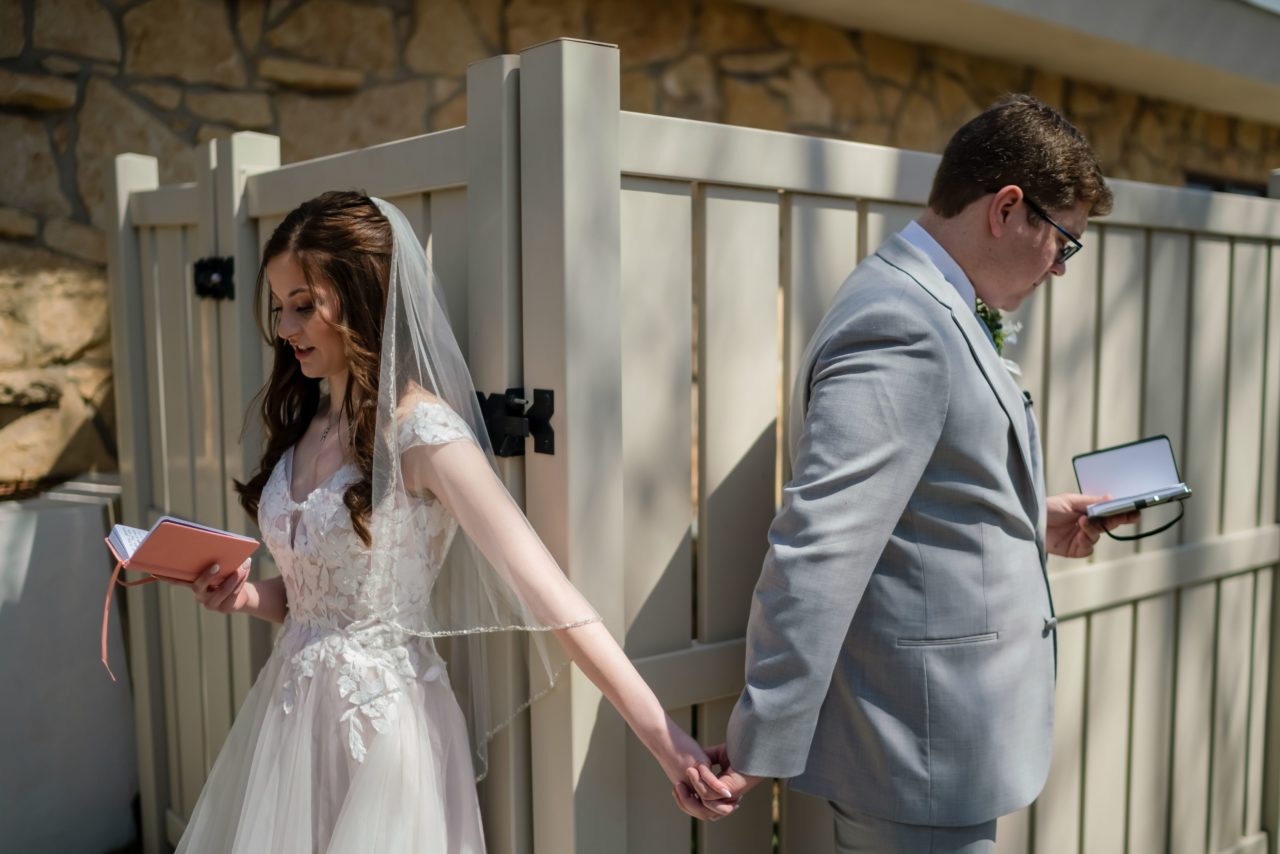 Complete Weddings + Events Wichita, Kansas
Whether you want one service or all six, we specialize in creating custom packages for our couples to meet their needs and budget. Tailoring each of our services to reflect your style and vision and allowing you to be a part of the planning process every step of the way. The best part is you get a team of professionals to help with all the details from our knowledgeable office staff, in-house full-time wedding planner, and experienced event staff, we have you covered and want your planning process to be a stress-free experience.
Check out our service pages to learn more about how we can COMPLETE your event!
Complete Weddings + Events, Wichita's leading provider of event and wedding photography, videography, day-of coordination, lighting, DJ services, & photo booth rental.