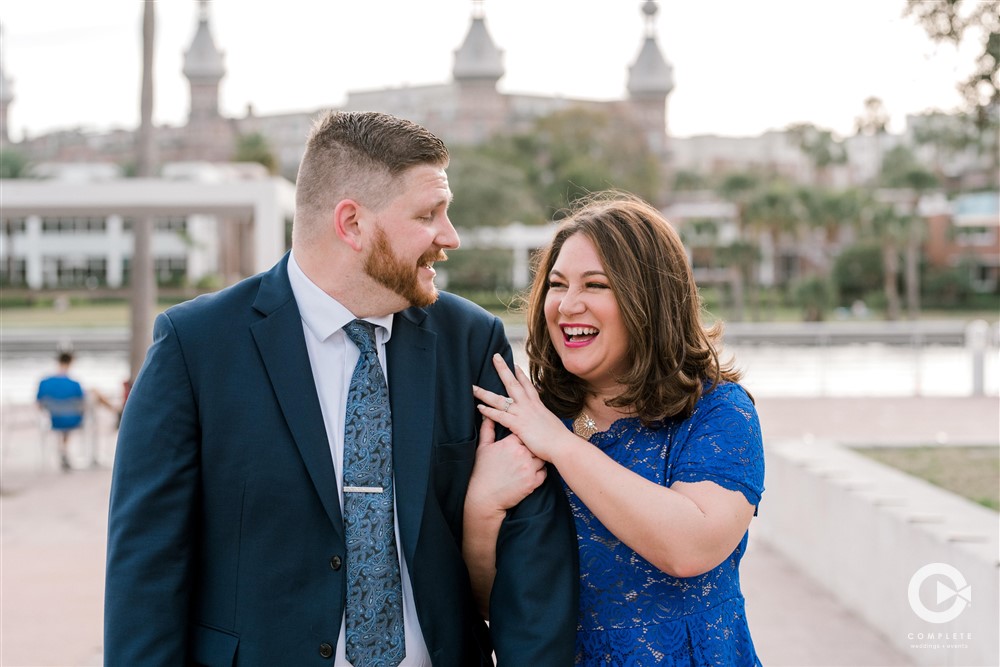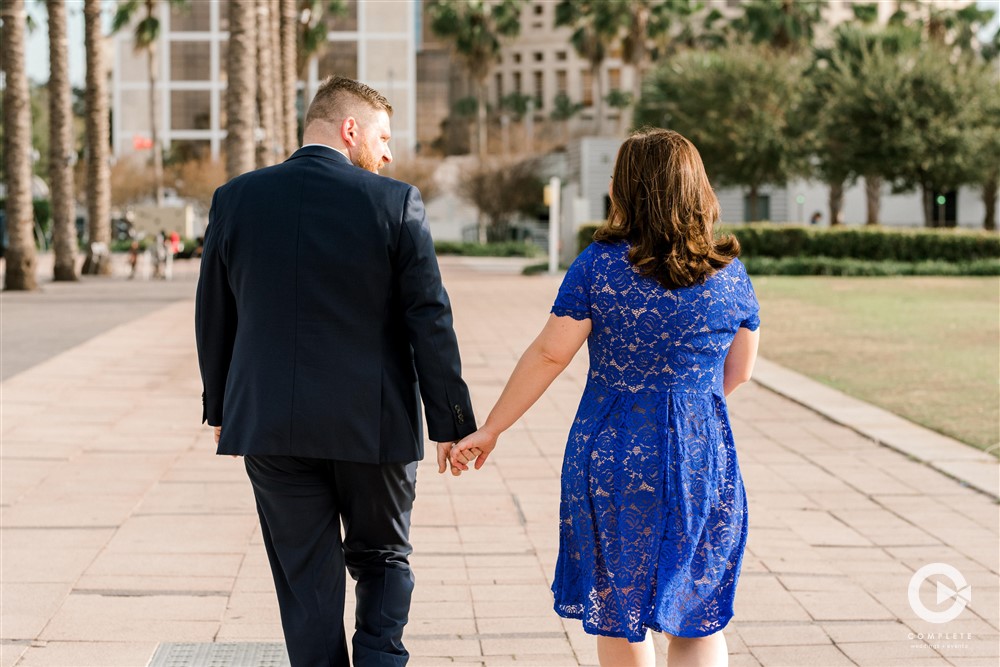 Tips for getting AMAZING engagement photos…  So you're engaged! Congratulations!! Now it's time to think about scheduling your engagement session. There are normally two types of couples, ones that are crazy excited about getting in front of the camera and ones that dread it, but realize it's necessary. No matter which one you and your fiancé are, our team at Complete Weddings + Events Tampa is here to help! How do you get the most out of your engagement photoshoot? We want to help give you some ideas to get you ready to go into your engagement photography session with full confidence! Here are a few tips and tricks for getting amazing engagement photos!
Tips for Getting AMAZING Engagement Photos in Tampa, FL Wedding
Wear Something you're Comfortable In
You've probably read some form of this tip before, but it really is the most important thing. If you choose clothes that are too tight or clingy, you'll spend your whole session picking at them or covering up. If you choose something you've never worn before, you'll be worried about how you look in it or may discover it's actually terribly uncomfortable, which can come across in your photos.
Choose outfits that make you feel like a million bucks. If you do purchase something new, take it out for a test run (hello, date night excuse!) with plenty of time to launder it before your session in case of a spill or other mishap. As much as you consider how your engagement outfits make you feel, think also about how they'll photograph during your session. Think about colors. Also, think about what your outfits will look like together, they should coordinate.
Set the Scene for your Engagement Photos
Location is everything, so before heading to your neighborhood park for engagement photos, think about what you really love as a couple and what places reflect that. If you relish over making coffee together and snuggling on the couch with some good ole Netflix, maybe an at-home session is right for you. Are you an adventurous couple who loves to travel? Are you a couple that loves the beach? Don't be afraid to incorporate your favorite activities, interests, and your personalities into your photos.
When in Doubt, Kiss!
If you haven't spent a lot of time in front of a camera (and let's face it – who has?), you may be pretty nervous or become stiff during your shoot. A quick way to loosen up while still getting great photos is to go in for a kiss! This can help you connect with your partner and forget the camera is even around, which makes for more natural photos anyway.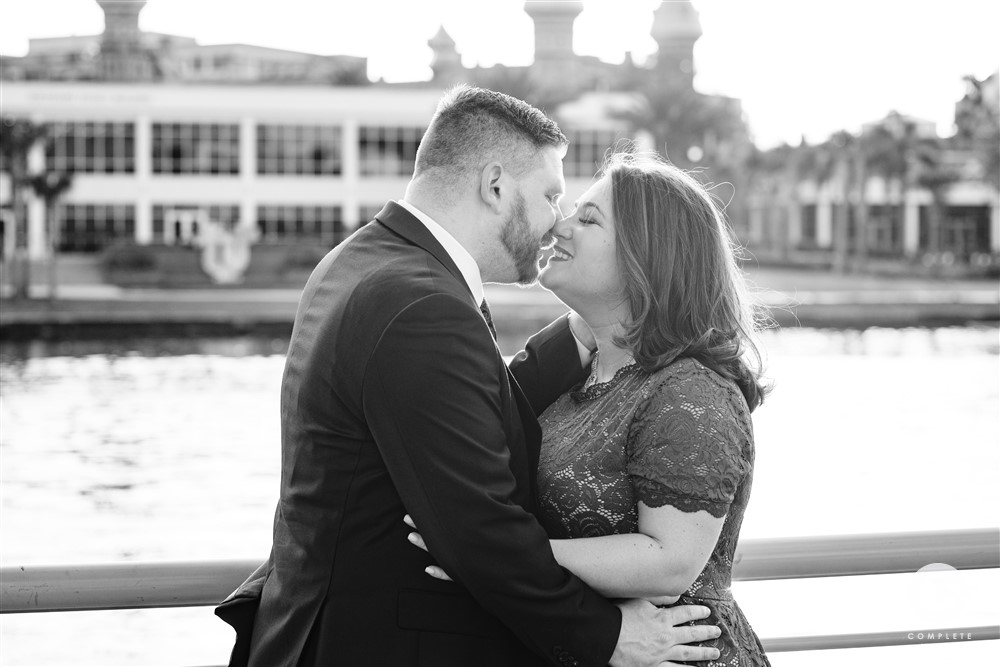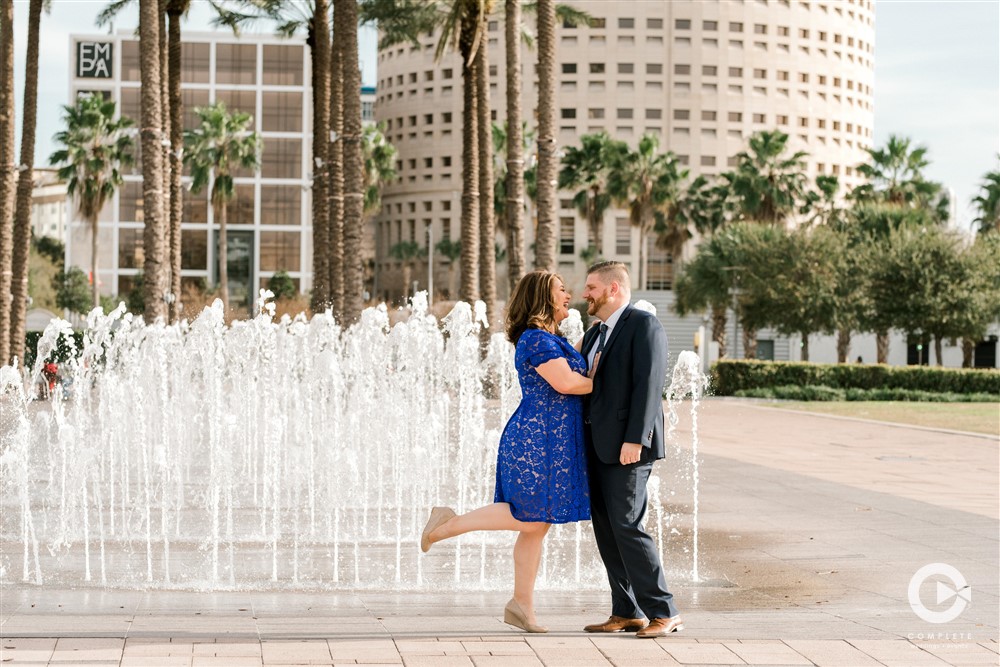 Flash the Bling
After getting the engagement ring, who doesn't want to show it off a little!? Go ahead and flash that bling to the camera; it might just be the most fun thing about getting engaged! 🙂
Classic Portraits
Clear eyes, full hearts, can't lose! A great portrait is timeless. These photos show the true you and age well, so you can be sure to cherish these photos for years to come.
Playful
Go ahead and have some fun during your engagement photoshoot, you deserve it! Plus, your engagement photographer will probably capture some unique photographs that show you and your partner's fun personality! 😉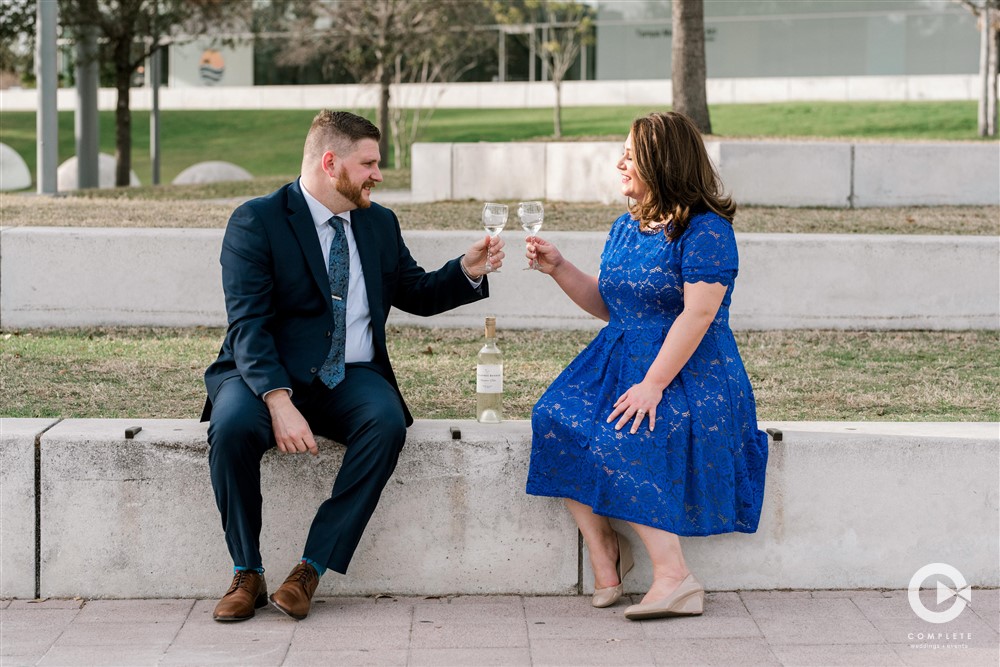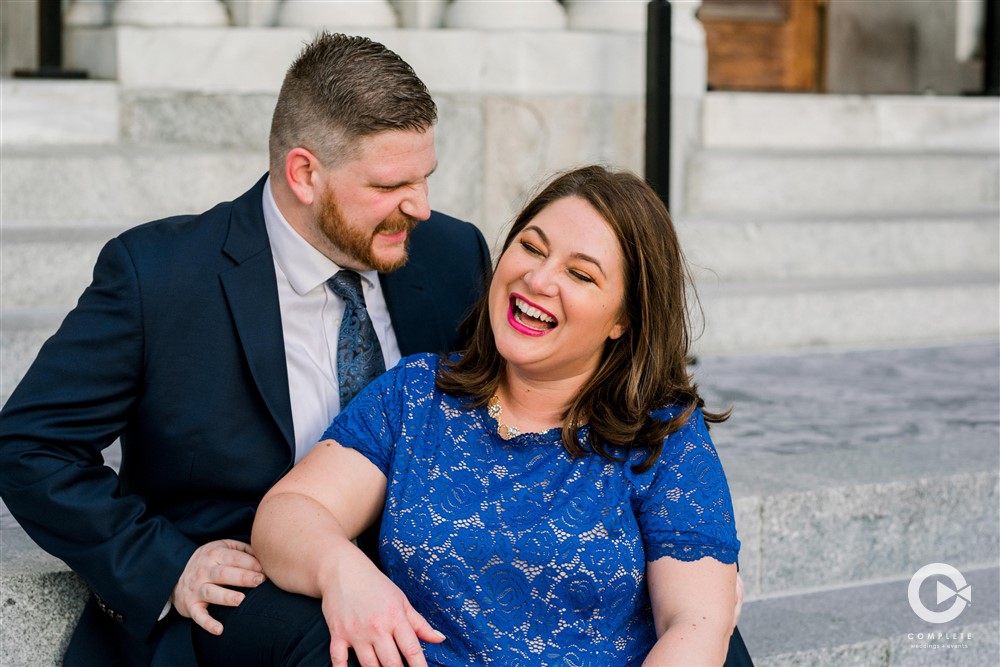 After Dark
Use natural elements and lighting to your advantage. If you get into a situation where the sun's going down, take some moody nighttime silhouette pictures!
See more of our Complete Weddings + Events photography on our website or Instagram. Contact us to schedule your engagement photo session. And when you are ready to start wedding planning our team at Complete is here to guide you along the way! In the meantime, we hope this blog on tips for getting amazing engagement photos helped point you in the right direction!
Complete Weddings and Events Tampa
If you're looking to tie the knot or throw an epic event, you have come to the right place. Complete Weddings + Events in Tampa, FL will help you find the right event or wedding photographer, videographer, and DJ to throw a phenomenal party, plus we have a fun photo booth and lighting rentals to elevate your event and give you the type of unforgettable experience you're looking for. When you party with Complete Weddings and Events, it's completely about you! We're offering the best wedding services in the area. Complete Weddings + Events, Tampa's leading provider of event and wedding photography, videography, lighting, DJ services & photo booth rental.