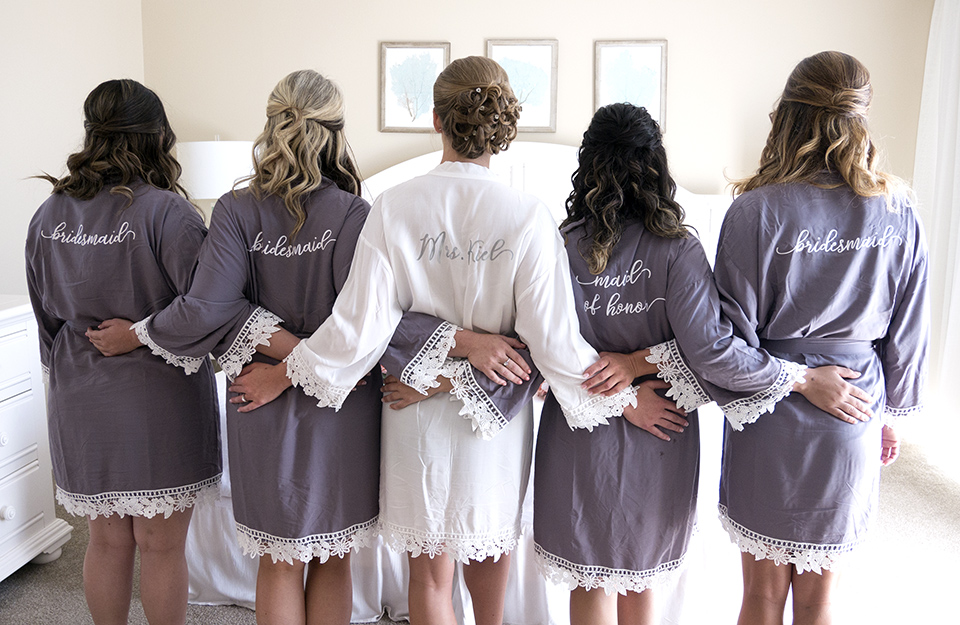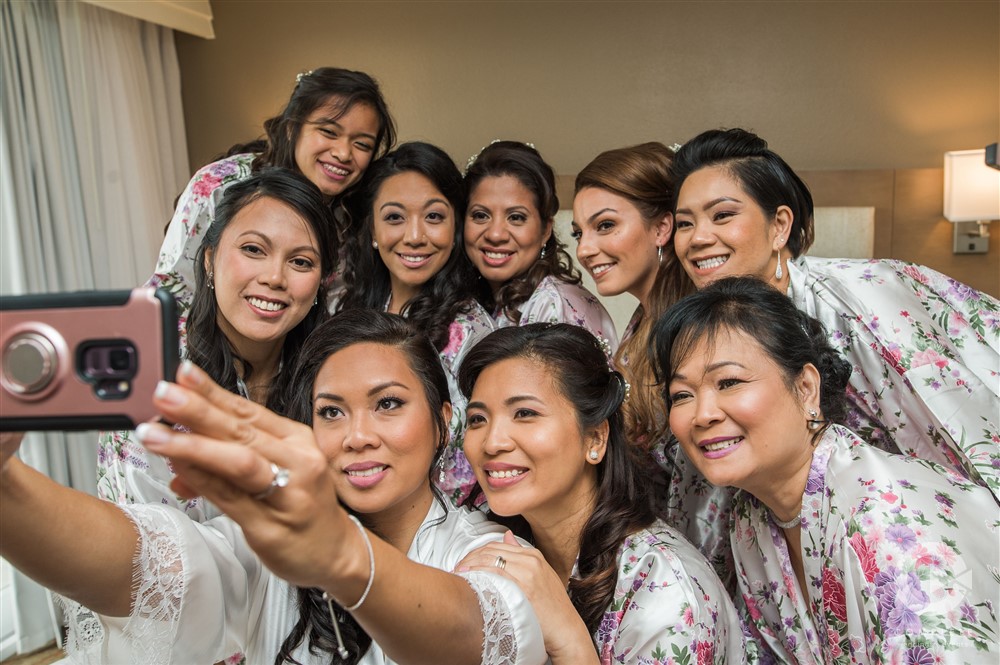 So your best friend is getting married! YAY! And she has asked you to be a bridesmaid…How exciting! Before you accept, there are a few things to consider. While it's an incredible honor to be in a friend or loved one's wedding. The cost of being a bridesmaid is more than you think. There are plenty of hidden monetary expenses as well as the time and emotional energy that goes into being a bridesmaid. What is the cost of being a bridesmaid? Well, that's a great question. In this Blog, our team at Complete Weddings + Events Tampa will run through a list of things to consider BEFORE you say yes!
So what are all these Costs of Being a Bridesmaid? I just have to buy a dress right?
You might think the bridesmaid dress is the most expensive and only part of being in a friend's wedding. Turns out it's just a small percentage of the wedding expenses associated with bridesmaid duties. Wedding Wire estimates that the average cost of being a bridesmaid is $1200!
Ok, I got the dress, now what?
Alterations: Unless you're paying big bucks to order a perfectly-fitted gown, most bridesmaid dresses are not custom made. Nearly all bridesmaids will have to get their dresses altered in some way—shortened, taken in, straps added, etc. The cost of these alterations can quickly drive up the overall cost of the dress and should be considered when purchasing.
Parties: Bridesmaids are expected to throw the bride several different parties. That often means buying or making treats for the engagement party, party favors for the bridal shower, raunchy decorating for the bachelorette party, and more. Many brides are opting for destination bachelorette parties, too. A night out is one thing, but a weekend away is another and can quickly break the bank if you haven't prepared for the expense.
Accommodation: Even if you live in town, most brides want their 'maids near them the night before the wedding. This means that most bridesmaids will have to pay for 1-2 nights in a hotel.
Hair, Makeup, and Accessories: Some brides will want the bridal party to get their hair, makeup, and nails done together for the wedding. They might also insist on matching accessories and shoes. Altogether, these expenses can match or exceed the cost of a dress.
While these expenses vary by the wedding, it's easy to see how bridesmaid duties can be quite expensive. Start saving early for the cost of being a bridesmaid so you're not struck by all the expenses at once!
You also need to consider the Mental "Expenses" of Being a Bridesmaid:
Okay, so you've crunched the numbers and are prepared for the financial cost of being a bridesmaid. Great! It's also important to be prepared for the mental "expenses" as well. Fulfilling your bridesmaid duties requires a lot of time and planning. You'll need to be emotionally invested in helping the bride achieve her vision of the big day throughout the planning period. Bridesmaids should help diffuse the stress of preparation and make it as easy as possible for the bride to make decisions. It's also your job as an attendant to be patient when (yes, when) the bride has a freakout. Or two. Or three. It's all part of the experience. Be there as a sounding board, support, a shoulder to cry on sometimes even if needed. A wedding can be such a roller coaster of emotions and you have been trusted to be the Brides support system.
Weddings are expensive, but they're also SO fun and memorable! We hope that this Blog on The cost being of a bridesmaid prepares you for what exactly your friend or family member is asking of you. But remember, you'll make incredible memories being a part of their best day ever!!! You'll also probably meet some awesome new friends through the planning stages and hanging out with the rest of the bridal party. At the end of the day, the couple will be SO thankful that you were a part of their big day—and that's priceless.
Complete Weddings and Events Tampa
If you're looking to tie the knot or throw an epic event, you have come to the right place. Complete Weddings + Events in Tampa, FL will help you find the right event or wedding photographer, videographer, and DJ to throw a phenomenal party, plus we have a fun photo booth and lighting rentals to elevate your event and give you the type of unforgettable experience you're looking for. When you party with Complete Weddings and Events, it's completely about you! We're offering the best wedding services in the area. Complete Weddings + Events, Tampa's leading provider of event and wedding photography, videography, lighting, DJ services & photo booth rental.