You spend a lot of time planning and putting together an amazing wedding to celebrate with all your friends and family. Therefore, you will want to make sure everyone has a good time! Here are some fun wedding day activities to make sure your wedding guests enjoy themselves on your big day.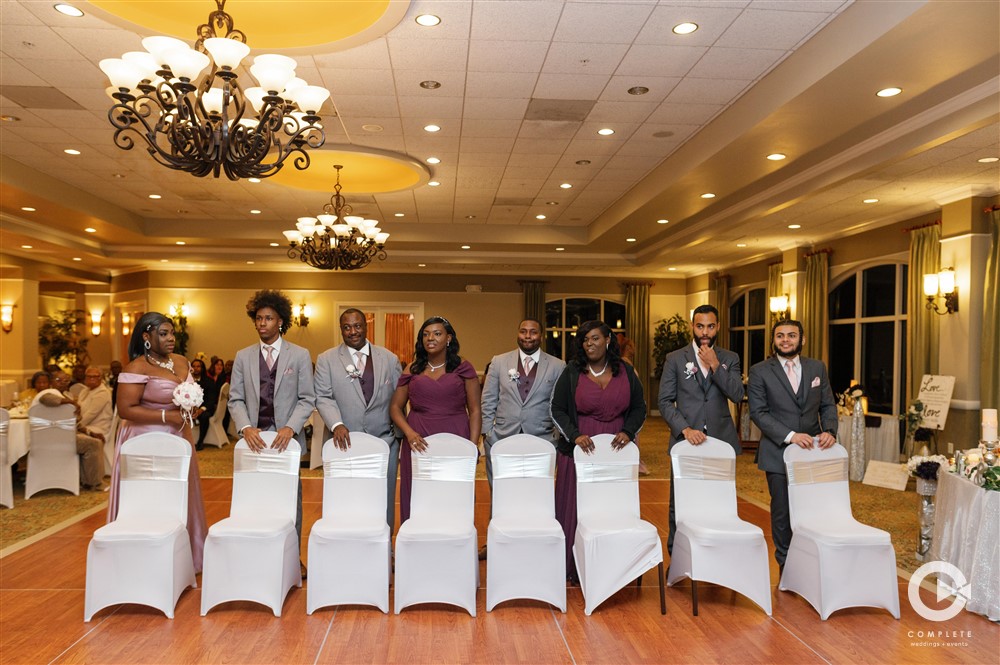 Fun Wedding Day Activities
Survivor
Survivor works kind of like a scavenger hunt. Have your wedding party bring their chairs to the dance floor and sit down in a line. Then, have participants go find an object from the crowd and bring it back to the chairs as fast as possible. The DJ will remove a chair after each object until there is a winner.
5-Minute Photo Bomb
You can do a 5-minute photobomb right after the grand entrance. This is a great way to bring everyone back from the bar to their table before dinner. Your DJ will play a song that's five minutes long (Ex.. The Final Countdown). You and your spouse go to each table and take a photo with every table before the end of the song. You then have a photo with each person at your wedding before dinner even starts.
Spin The Bottle
When your wedding guests are dancing, get them in a dance circle and bring an empty wine bottle to the center of the circle. Spin the bottle and whoever the bottle lands on has to come to the center of the dance floor and do their best move. Then, spin the bottle again to bring the next person out.
Photo Booth
A photo booth is a great way to get everyone involved and have everyone leave with a souvenir. Tampa photo booth rentals allow you to create a custom wedding picture strip and will even bring in fun props for everyone to take funny pictures through out the evening. After the fun, you and your spouse will also get a wedding album with all of the photos taken so you can always remember the evening and your wedding guests.
Complete Interactive
Complete Weddings + Events offers Complete Interative, where we bring out a projector and screen to your wedding. We put up what we call a social wall and your guests can take pictures and videos throughout the night and post them to the social wall for everyone to read and see.
You can even play fun games such as trivia or have your guests vote on what song your Tampa DJ should play next.
Fun Games to Play at your Wedding
Cornhole
Ax Throwing
Giant Jenga
Shoe Game