Of course, you don't want to think about all the things that could go wrong on your special day. However, nothing is more frustrating than coming across a hiccup on a wedding day and having the tools at your disposal to save the day. A wedding day emergency kit can be a life saver for buttons that came loose, snagged pantyhose, or an unexpected migraine.
Create Your Own DIY Wedding Day Emergency Kit
You might be reading this and not 100 percent sure what a wedding day emergency kit is. A wedding day emergency kit is a bag you create with a collection of toiletries, first aid items, beauty supplies, and household items. You want to include anything that you might use to dodge a wedding disaster. You most likely can find these items around your house already. However, if not, these items can be found at Target, Walmart, Dollar Tree, and other local stores.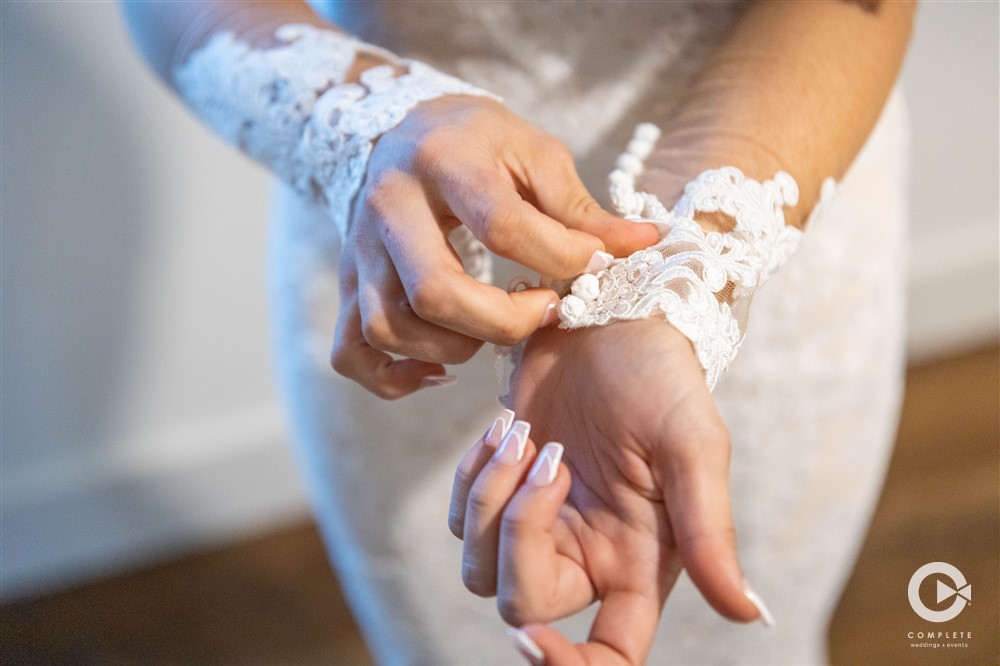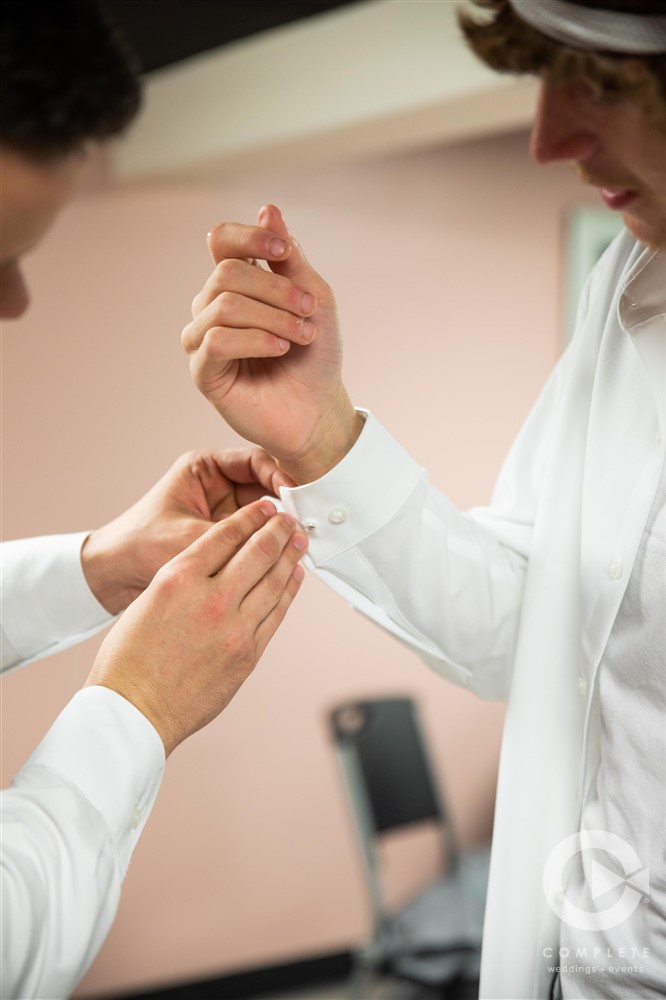 What To Include:
Safety Pins
Zip Ties
Boutonniere Pins
Bobby pins/ Hair Ties
Lint Roller
Body Tape
Batteries
Bandaids
Neosporin
Your favorite pain reliever
Tums
Tampon(s)
Sewing Kit + Mini Scissors. (Include thread that matches your wedding colors as well as extra buttons)
Clear nail polish (Pro Tip: clear nail polish can help prevent it from tearing further)
Floss
Lip balm
Tissues
Blotting Paper
Shout wipes or Tide To Go Pen
Bling wipes (to keep your ring sparkling)
Hand Sanitizer
Travel Deodorant
Travel Hairspray
A pen
A small notepad
Breath Mints/ Gum
Nail File
Sunblock
Bug Spray or Wipes
Travel Lotion
Makeup Backup
Snacks
Cash (Because it never hurts to have a few extra bucks on hand)
….and of COURSE, a cute bag to keep everything in! (duh)
Complete Weddings + Events SW Missouri
If you're looking for more creative ways to personalize your big day, or want it all captured, contact Complete Weddings + Events. We offer multiple services you can mix and match to build a wedding package filled with all your needs to make your day a success!