SPRING/SUMMER 2023 DATES FILLING FAST • REQUEST PRICING NOW
Complete Weddings + Events Photographer
Bradley Oiler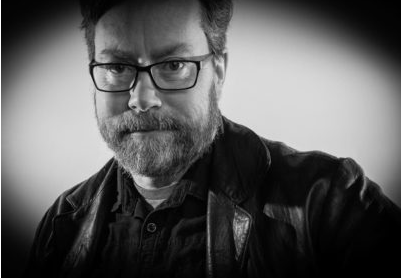 How to book Bradley for your wedding or special event?
As a professional wedding photographer, Bradley Oiler with Complete Weddings + Events will ensure your special memories are captured and preserved so you can enjoy them forever!  It takes a special photographer to understand the importance of how to make a wedding day flow smoothly.  As a result, you will be at ease in knowing that you can have fun and enjoy your day. You can rest assured your vision is shared and will be executed by a talented artist!  If you want to make sure your special day is fun, goes according to your plans, and that you will have amazing photos to admire forever, tell Complete Weddings + Events you want to book Bradley Oiler as your wedding photographer!
More about Bradley:
Why did you decide to become a photographer?
I was a graphic design and photography teacher for 22 years and decided to do it full time myself.
What is your favorite memory from an event you've shot?
I love the colorful outdoor weddings with lakes and big sky's as natural backgrounds. Those moments when its just the couple at sunset are usually my favorite shots of the day.
What is your favorite thing about being a photographer?
Making a bride/groom's day as beautiful and perfect as possible. Its great to catch the moments that everyone wants to remember; that look on a fathers face as he gives his daughter away; the toasts that made everyone cry; the dance moves of the flower girl; its all so great.
What makes you or your work unique/stand out?
Everything I shoot is on a camera that is such high quality that close ups and tight crops show every detail.  

What is your favorite part of the event?
The weddings and receptions are really full of great moments, but my favorite is the close personal moments with the bride and groom. I love the first looks and sunset shots so much. 
List one fun fact about you most people do not know:
As for me, I've lived all over this country and have a strong love of nature. I love to sail my boat, hike mountains, camp in the wild, and chase waterfalls. I guess I'd say I love beautiful things and trying to do them justice through photography.
WANT TO SEE MORE ABOUT WHAT COMPLETE WEDDINGS + EVENTS HAS BEEN UP TO AND ENJOY EVEN MORE GREAT PHOTOS, VIDEOS, AND BLOG POSTS?
Need more reasons to choose Bradley as your wedding photographer?
Keep scrolling to see what others are saying about how AWESOME Bradley was for their special event!
"" Everything went very well. Our DJ was great and the photographer worked well with what we wanted I can't wait to see our pictures. It was a beautiful day. -Brenna P.

"We hired our D.J. and photographer from Complete and it was the best/easiest decision we made throughout the wedding planning process. We were fortunate enough to meet Christian at the one and only bridal show we went to. He was kind, informative and gave me advice I would not have otherwise thought of, such as making sure whomever we chose they guarantee a photographer no matter what life brings... From the beginning booking process to the gentlemen reaching out with introductions to their arrival at our big day-it was all seamless and stress free. Both our photographer and D.J. were professional, kind, easy going and definitely completed each other. They were genuinely dedicated to making our special day all about us while ensuring we stayed worry free. We can't say enough good things about them. They are clearly passionate about what they do and are incredibly good at it. We cannot WAIT to see our photos. Our family and friends couldn't say enough great things about them as well. We definitely lucked out with Bradley and Keith! I will and have recommended them to any and all!" -Christi P. "