Your engagement photos are likely something you're extremely excited for right after the engagement itself goes down. It's a great way to practice for your wedding photos and get to know your photographer. However, you'll likely arrive at the week of the shoot with no idea what to wear! Here are a few options and suggestions we have when picking out your wedding clothes: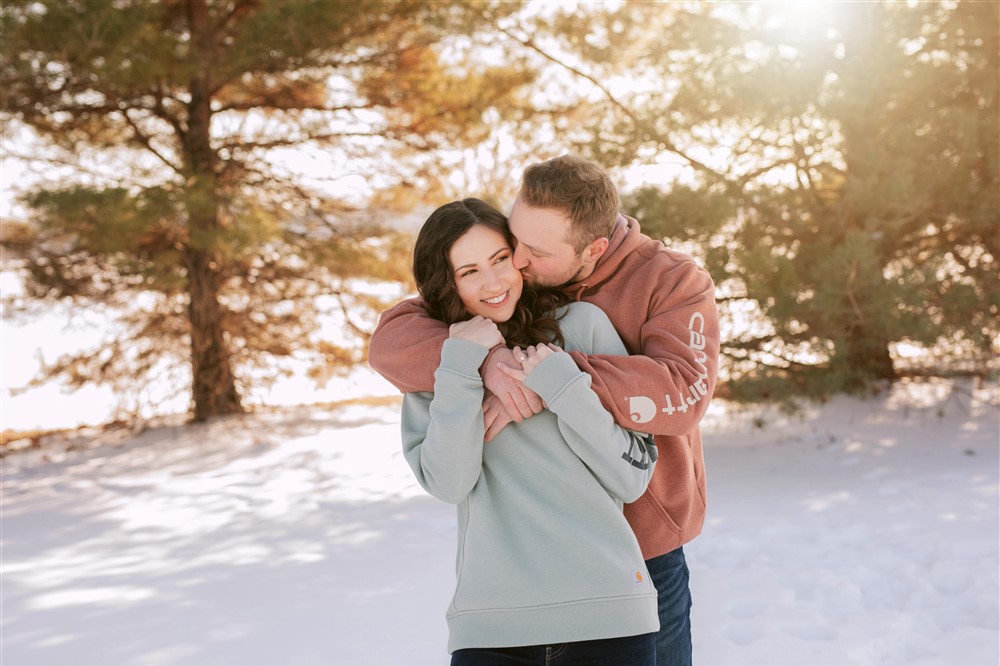 What to Wear for Engagement Photos
Bringing Different Outfits
When gearing up for your engagement photos, you'll want to be prepared for whatever situation you'll get put in. You may want to include something casual, something that fits your personality, and something nicer to wear. That way, over the shoot you can take extremely different photos and make each photo different from the last. Bringing different outfits will truly allow you to get the most out of your engagement session.
Stay True to Yourself
One thing to be aware of is to stay true to what you want to wear. You can absolutely be inspired through different Instagram and Pinterest ideas or photos, but what's most important is that the engagement session shows the personalities of you and your fiancé. You'll want to look back at the photos of yourself thirty years down the road and remember how you were, not remember what was popular or trendy at the time!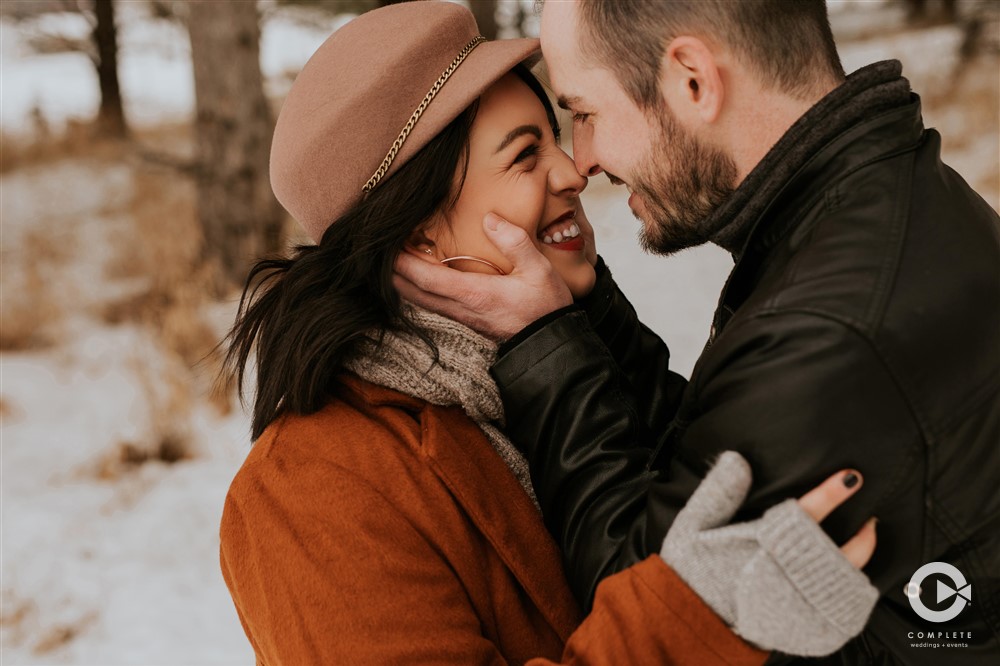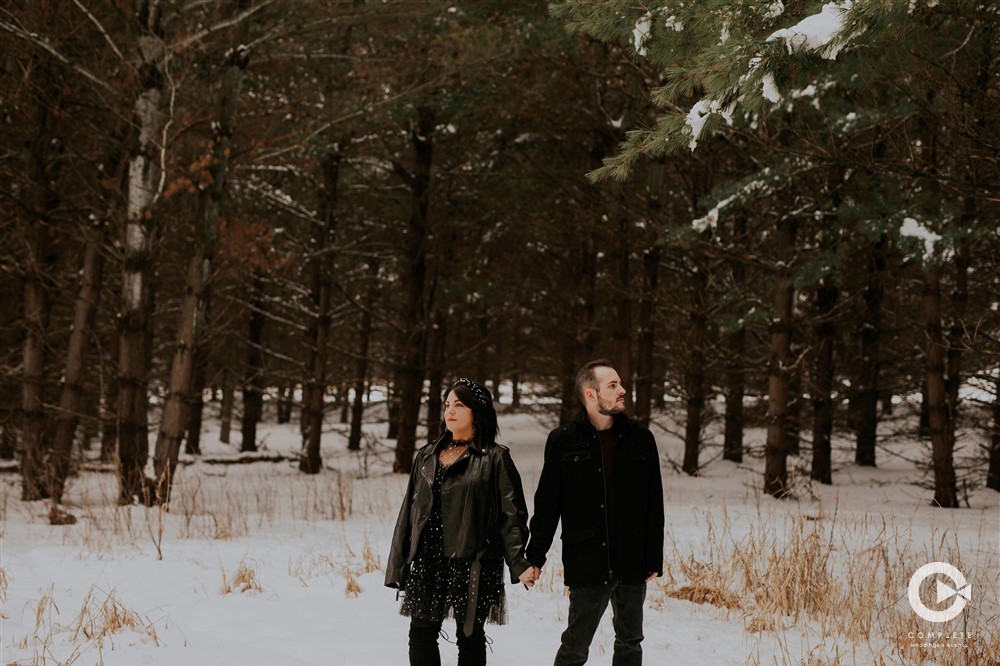 Dress For the Season!
One thing you might be able to have some fun with is dressing for the season that the shoot is in! If it's Autumn, wear some Fall colors and use some of the fallen leaves and some things that Autumn provides you. If it's Winter time, lean into the coats, scarves, and hats! Have some fun with the snow and take some photos showcasing some of the most beautiful parts of Winter time. You can have some real fun dressing for each season and get creative!
Show Off the Fur!
We love seeing photos of couples who bring a bit of fur to their shoots (and no, we don't mean fur clothing)! Bringing your dog, cat, pet hamster, or whatever it is that you want to show off in your photos is incredibly fun. Just think about being able to look back on your engagement photos and reminisce about your old pet at the time. Bringing your pet to the photo shoot with bring a lot of fun to the engagement session both immediately after and years down the road when looking back on your photos.
Complete Weddings + Events Rochester
Our team has a blast working with different couples around the Rochester, Minnesota area and would love to chat with you more about engagement photos. Otherwise, feel free to reach out to learn more about our DJ, photography, videography, photo booth, or uplighting services! Get started by getting a quote from us today!