Choosing the perfect wedding date requires a bit of luck, intuition, and research! While a fun easy-to-remember date may be ideal, the time of year, availability of family or vendors might not work with you. Here are a few things to consider to help you think through all your options before making your decision final when choosing your wedding date.
How to Choose Your Wedding Date in Rochester, MN
Popular Dates & Months
It's good to educate yourself on the popular dates and months, especially in the Rochester, MN area, ahead of time. This way if you want a wedding on that day or during that time, you know to plan well in advance (at least 16 months), so you still have a great selection of vendors and wedding locations open. 
The busiest month to get married in October, and this has stood true nationwide since 2016! People love hosting their wedding ceremony outdoors (nearly 50% and rising!), and the semi-cool weather in the fall helps make this doable. September has been the next top wedding month, putting the autumn season at the top as the most popular season for couples to get married. 
Here are a few popular weekend wedding dates that would be memorable (and fun) for an anniversary!
8.21.21 (Saturday, Repeat Day and Year Numbers)

9.10.21 (Friday, Sequential Numbers)

9.11.21 (First Saturday after Labor Day Weekend, Patriot Day)

10.10.21 (Sunday, Repeating Numbers)

12.11.21 (Saturday, Palindrome Date)

1.22.22 (Saturday, Repeat Day and Year Numbers)

2.12.22 (Saturday, Repeating Numbers)

4.2.22 (Saturday, Repeating Numbers)

6.21.22 (Tuesday, Summer Solstice, longest day of the year)

7.8.22 (Friday, Sequential Numbers)

9.9.22 (Friday, Repeating Numbers)

9.10.22 (Saturday, Sequential Numbers)

10.22.22  (Saturday, Repeating Numbers)

11.11.22 (Friday, Chance, Coincidence, or Spiritual Meaning, Repeating Numbers)
Consider Your Season
With fall being the busiest time of year for weddings, you can expect limited availability if you're reserving vendors within 12 months, and sometimes even slightly higher prices. This means that if you are choosing a fall wedding date, it's time to get your vendors locked in ASAP before they are all booked up! The wintertime is quite the opposite, being the slowest time for weddings (busiest for engagements though!), resulting in better availability and pricing from wedding vendors.
Consider the Weather
We all know how brutal the Minnesota winters can be. Six feet of snow and record-breaking low temperatures aren't out of the realm of possibility when having your wedding in the winter months. This can result in a low guest count, or even canceling your wedding all together for the safety of yourself, along with friends and family. Even the fall months and early spring can be chilly if you are choosing to have an outdoor wedding! Make sure to ask the venue about backup options, and also protocols for inclement weather. Although the dates aren't as busy, and the vendors may not be as expensive, these are all things to carefully consider when choosing a winter wedding date in Rochester, MN.
Budget-Friendly Days To Get Married
It may be a given that choosing a day besides a Saturday is going to be better for your budget, but many venues will also discount during slower months as well. In short, your budget-friendly days to get married will be during the slower season, or on Sunday (potentially excluding the Sunday before long weekend like Labor Day or Memorial Day). While it's not as common, you can always consider having your wedding during the week. A Thursday wedding allows for a long weekend and would be fun for traveling guests. The same goes for Monday weddings! It's more cost-efficient, and you can spend your money on other things you need or want to make your wedding fun for you and your guests.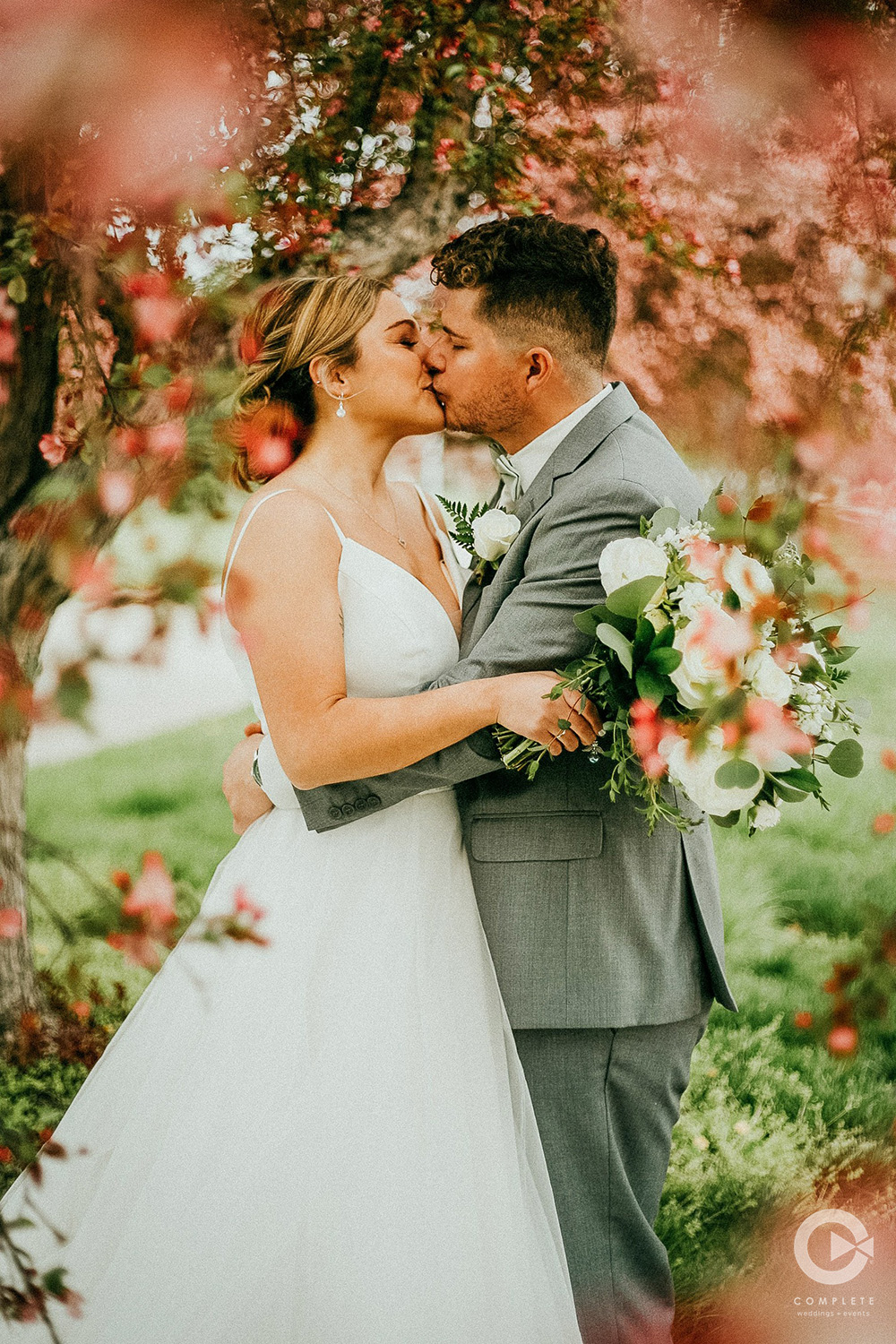 Reserve Your Date
If you've made it here, you have the research aspect down, now just don't forget to follow your intuition when choosing which date feels best for you and your partner, and lock that date in with your venues first! We're throwing all the lucky stars your way that you land your top wedding location and vendors! Interested in reserving your date for photography, videography, DJ, photo booth, or lighting with us? Contact us to see our availability and get a quote for your big day.