Many couples choose to get married close to home; however, with blended families coming from all parts of the United States and across the world, destination weddings are gaining more and more popularity. Some brides dream of the sunny beaches of Florida, some – of the snowy peaks of Colorado, and some are drawn to the many lakes of Minnesota. Today, we will unveil a hidden gem of destination weddings – Black Hills of South Dakota. Let's take a look at why Western South Dakota is perfect for destination weddings.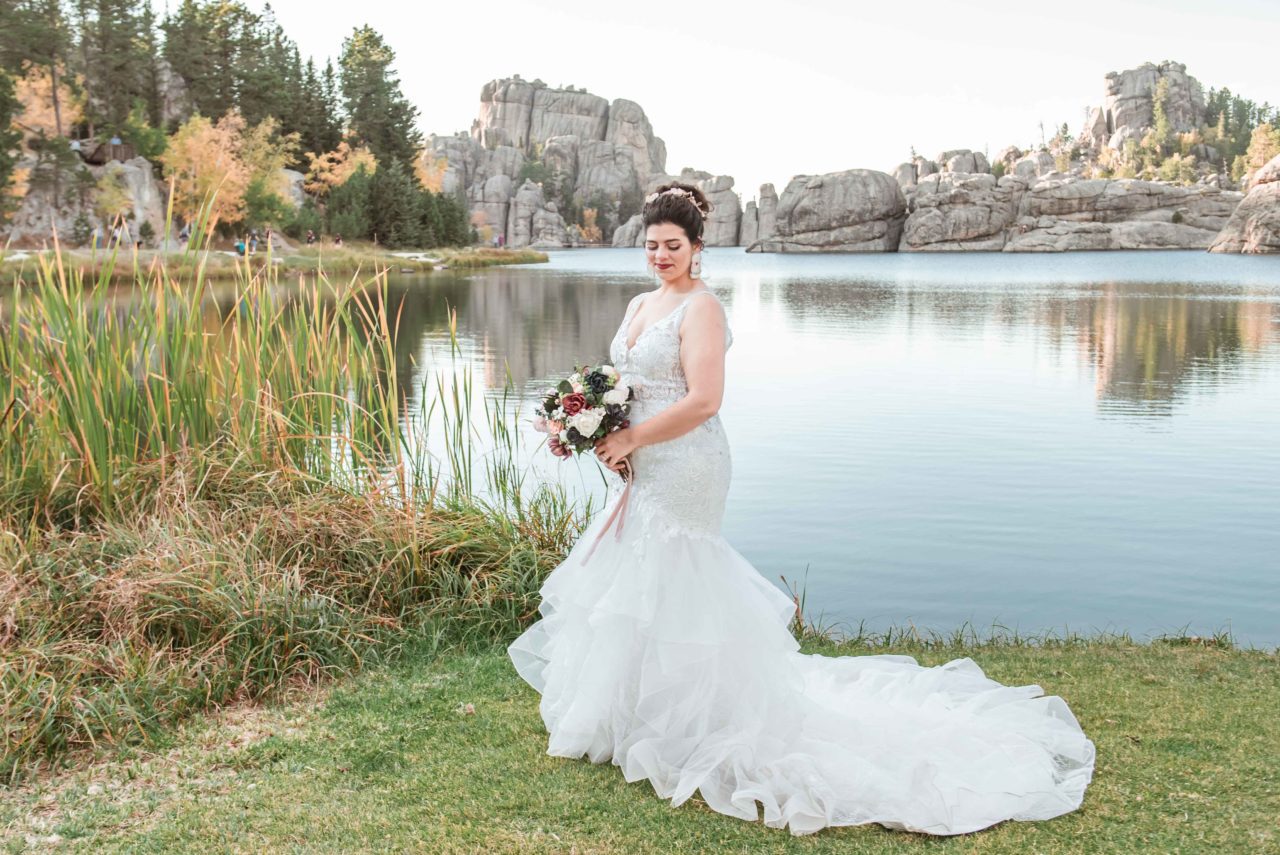 South Dakota Offers Unparalleled Views
Many know South Dakota as the home state of Mt. Rushmore and Sturgis Motorcycle Rally. The impressive monument mountain attracts millions of tourists every year. Sturgis Motorcycle Rally brings over half a million bikes to the area in just short 10 days.
Many people get a pleasant surprise in form of stunning views they didn't expect when planning their vacation. In fact, most of the brides we talk to admit that South Dakota's unparallel views swayed them to have a destination wedding. You can take your pick of mountain tops, prairie, woods, lakes, or all of the above. The Black Hills offer all of those within a short distance.
Destination Weddings Are Expensive – South Dakota is Not
Organizing a wedding can quickly become a spendy affair. Thankfully, Western South Dakota offers many affordable venues and lodging for you and your guests. Some wedding venues, like Custer State Park, K Bar and S Lodge, or Spearfish Canyon Lodge offer all-inclusive wedding packages. You will find on-site lodging, great reception spaces, and food all wrapped up in one place.
Some venues such as Spearfish Canyon Lodge, even have exclusive contracts with the best DJs in Rapid City. This means that all you need to bring is flowers, decorations, a photographer, a videographer, and a coordinator. Complete Weddings + Events of the Black Hills can also take care of the latter three for you in one spot!
An average wedding cost across the nation hovers around $28,000 according to The Knot. The average wedding cost in South Dakota in 2021 was $18,298 ranking 42 out of 51 States (source).
Rapid City, SD Wedding Planners
Most importantly, finding your team can take away most of the stress of a destination wedding. Locking a great venue is half the battle. Finding yourself "boots on the ground" in the form of a wedding coordinator is priceless! That one unbiased person is the bride's guardian angel on her wedding day.
You deserve someone in your corner who is there to make it happen without judgment, questioning your decision, or offering an unsolicited opinion. A good coordinator will have your wedding day running like a well-oiled machine.
Complete Weddings + Events Rapid City, SD
Destination weddings can be exciting, adventurous, and daring affairs. Make a plan to visit several locations before making a final decision. Keep the Black Hills of South Dakota at the top of your list and give us a call at 605-348-8869 when the Black Hills make the cut.