Let's discuss how to create a wedding itinerary in the Rapid City area. A wedding itinerary or, simply put, a timeline of the day or weekend is the beginning point of your wedding planning journey. Many factors will impact the way you plan your wedding day. The size of your bridal party, your getting ready space, the amount of decoration you are planning on doing, and location – all affect your wedding timeline.
First Things First: Where to Start on your Wedding Itinerary
Have you ever stared at the blank page for a while trying to figure out where to start a project? I sure have. The "writer's block" is even more real when it comes to creating a wedding itinerary. Here, in Rapid City, SD, distance can be a big part of your wedding day travels.
Are you getting married at K Bar S Lodge, but getting your hair and makeup done in Rapid City? Are you planning a church wedding in Spearfish and a reception at Spearfish Canyon Lodge? Now you have to factor travel time into your wedding day for yourself and all of your guests. This can also affect the amount of coverage you will need from your Rapid City wedding photographer, videographer, coordinator, DJ, and day of coordinator.
Once the location is set, whether it is in the Northern Black Hills or closer to the plains, you can start building your itinerary.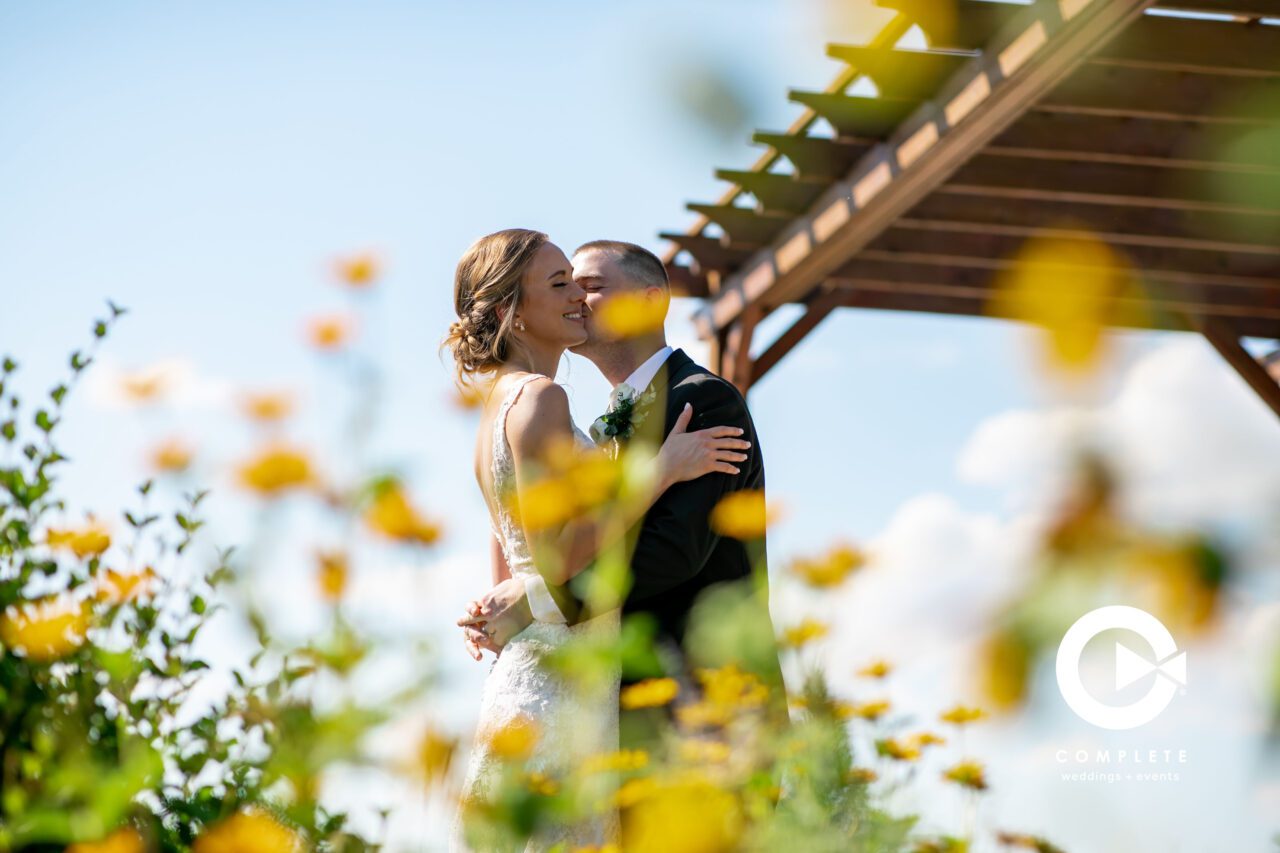 Choose the Most Important Event of the Day
Some would advise you to start planning your wedding day with hair and make-up. I say – start with the event that is most important and cannot be moved. For most couples, this is the wedding ceremony.
How to Choose A Wedding Ceremony Time
Ceremony location
Is it a traditional church wedding, an outdoor ceremony, or an indoor ceremony? Is it in the same spot or close to your reception? Do you need to save 15 or 30 minutes for travel to your reception location? If you do need to save time for travel, add 10-15 minutes to any travel estimate.
Season and terrain
Your ceremony is going to be photographed. Depending on the time of the year, you may be faced with too much or too little sunlight, temperature swings, and not enough shade. For example, a Custer State Park wedding in July would call for a 5 pm ceremony after the peak heat has passed and the shadows are getting longer. The same location in October would allow for a much earlier ceremony time.
Are you going to see your fiancé before the ceremony?
As a professional wedding team with decades of experience, we recommend doing the "first look". This allows you to save time for your Rapid City wedding photographer to get all of the fun and exciting bridal party pictures before the ceremony.
Why is it important? Well, bridal party pictures can take anywhere from 45 minutes to 2-3 hours depending on the size. Your guests would appreciate you being there with them during cocktail hour instead of waiting for hours while you are taking pictures with your wedding party. Nobody likes a hangry crowd.
 Are you doing a receiving line?
A receiving line is an old-time tradition that allows you to greet all of your guests as well as meet each other's extended family and friends. In the scenario where your wedding has 200+ guests, it can take over an hour if you chat with each guest for only 20 seconds!
Are Kids Allowed at your Wedding?
These are just some of the factors affecting your wedding day timeline. Another big question is whether to invite adults only or to also have kiddos at your party. Most brides in the Rapid City area sway toward inviting families and welcoming children to their wedding. However, while kids bring lots of fun and giggles everywhere they go, they can also affect your wedding day itinerary.
Parents of small children may find it challenging to perform bridesmaids and groomsmen duties while juggling diaper changes, naps, and cranky toddlers. You would have to allow for extra time for those essential parental duties or, maybe, invite extended families and have aunts and grandmas on baby duty. The same goes for your fur babies.
Another thought to consider – weddings are a party! Wedding after parties can often go way past midnight, especially if your professional Rapid City wedding DJ keeps the dance floor pumping. Little people don't do well with late bedtime. A lot of times parents will choose to leave the party early in favor of keeping night time routine for their kids. You may want to arrange your reception timeline to ensure your friends with young kids don't miss dancing, cake cutting, and the bouquet/garter toss.
Hire a Team of Wedding Professionals
Are you overwhelmed with details yet? Are there areas of your wedding day you haven't given a thought to yet? Maybe you are hoping it will "just work out" on the day of the wedding. It might. It also might snowball into missed timelines, anxiety, stress, and ultimately – disappointment.
Don't feel discouraged, we are here to help! Complete Weddings + Events of the Black Hills has been operating in the Rapid City area for over 40 years! We perform over 100 weddings every year, so we've seen a thing or two.
Complete Weddings + Events Rapid City
Let us help plan and execute your perfect wedding day with our essential professional wedding services: Rapid City wedding DJ, Rapid City wedding photography, Rapid City wedding videography, Day of Coordination, and Rapid City photo booth rentals.
The best part – when you book multiple services with us you essentially receive FREE WEDDING PLANNING! That's right. We can help you write your wedding day itinerary, provide a list of our preferred vendors, answer all of your questions and support you every step along the way. Schedule your FREE consultation here.